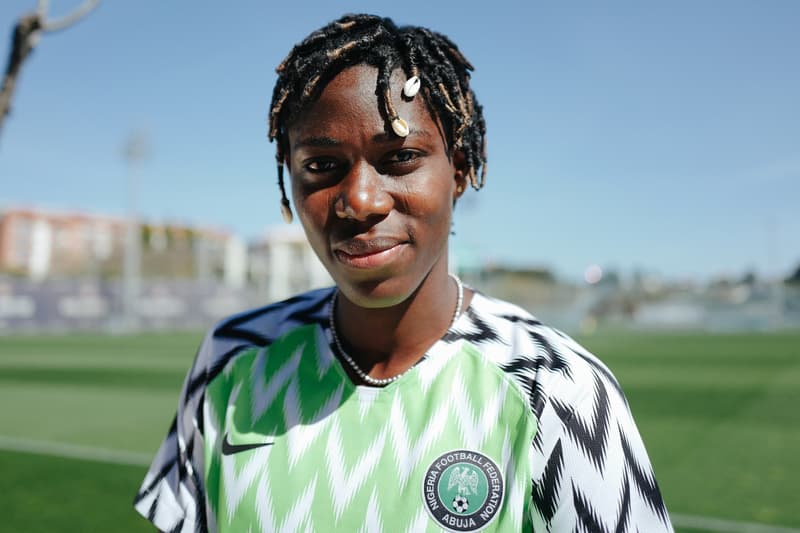 1 of 10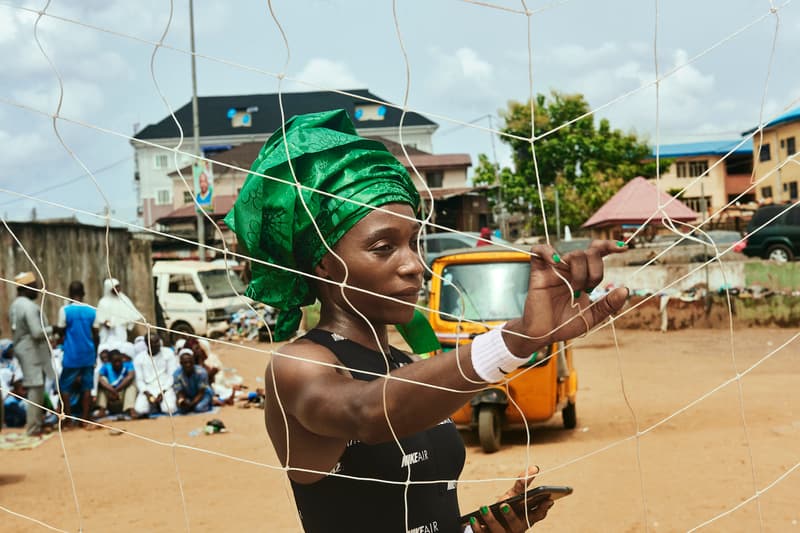 2 of 10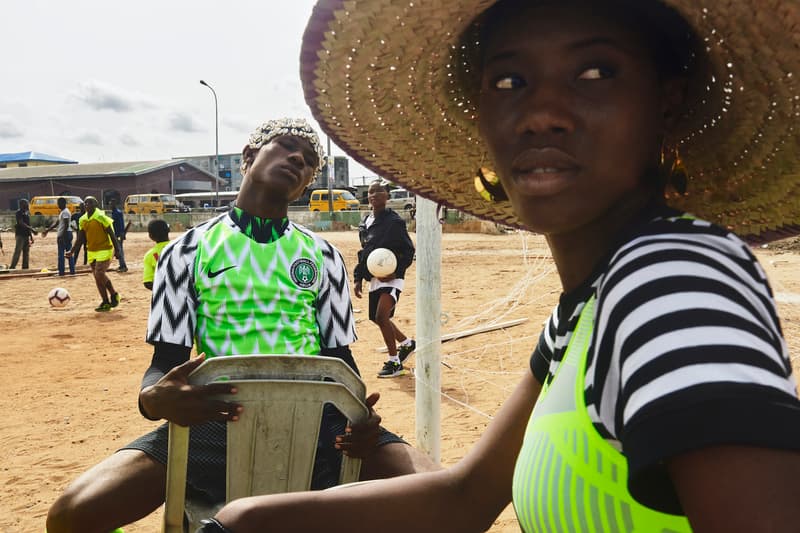 3 of 10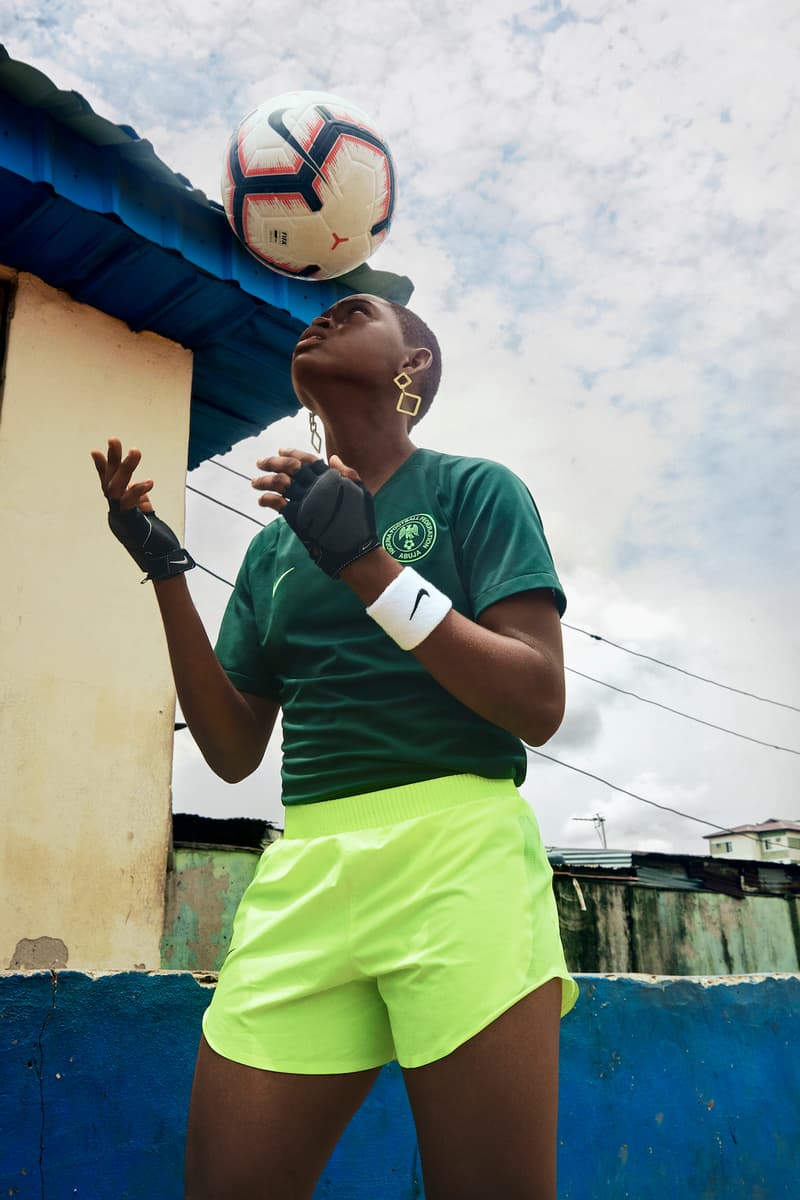 4 of 10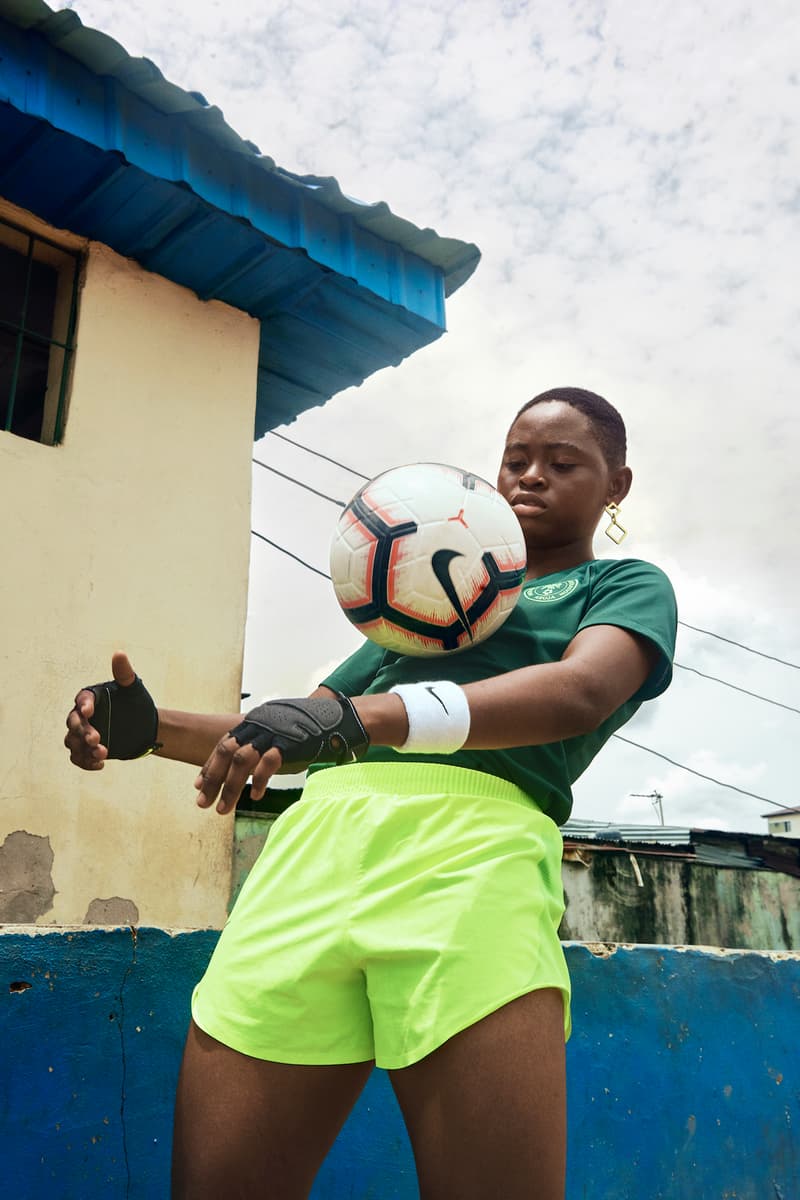 5 of 10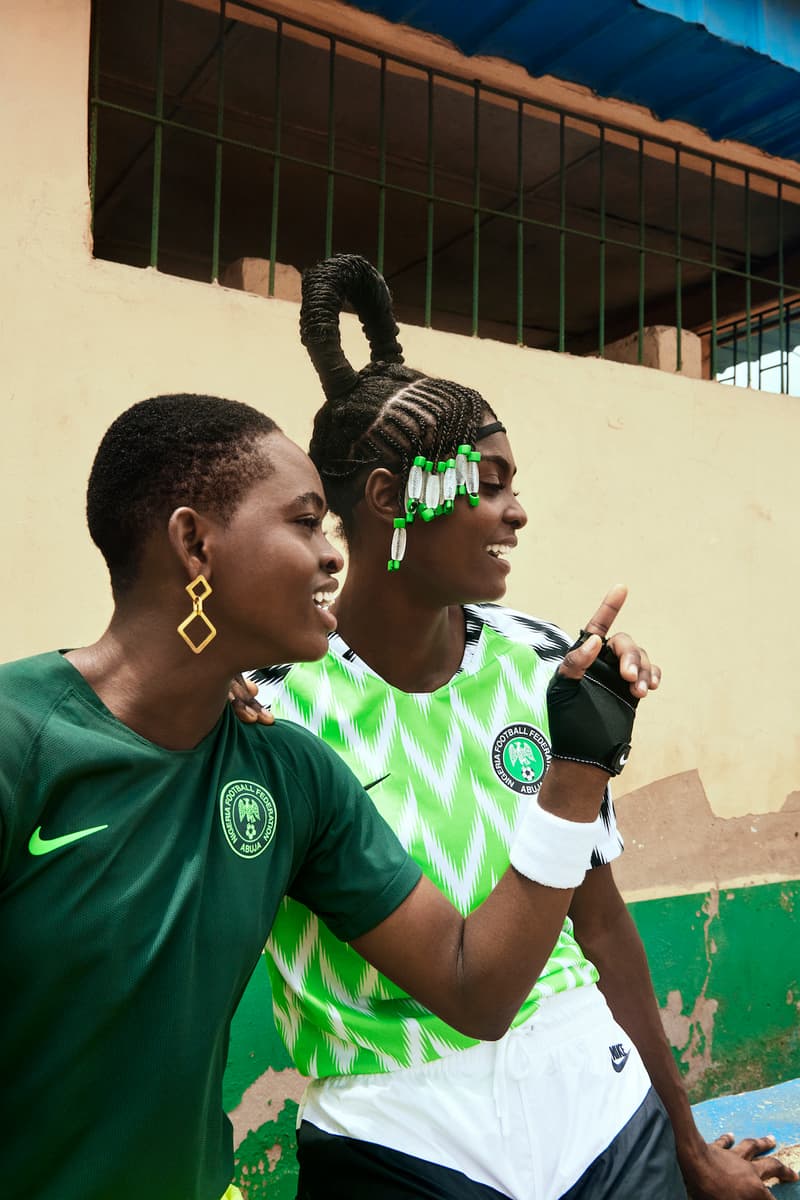 6 of 10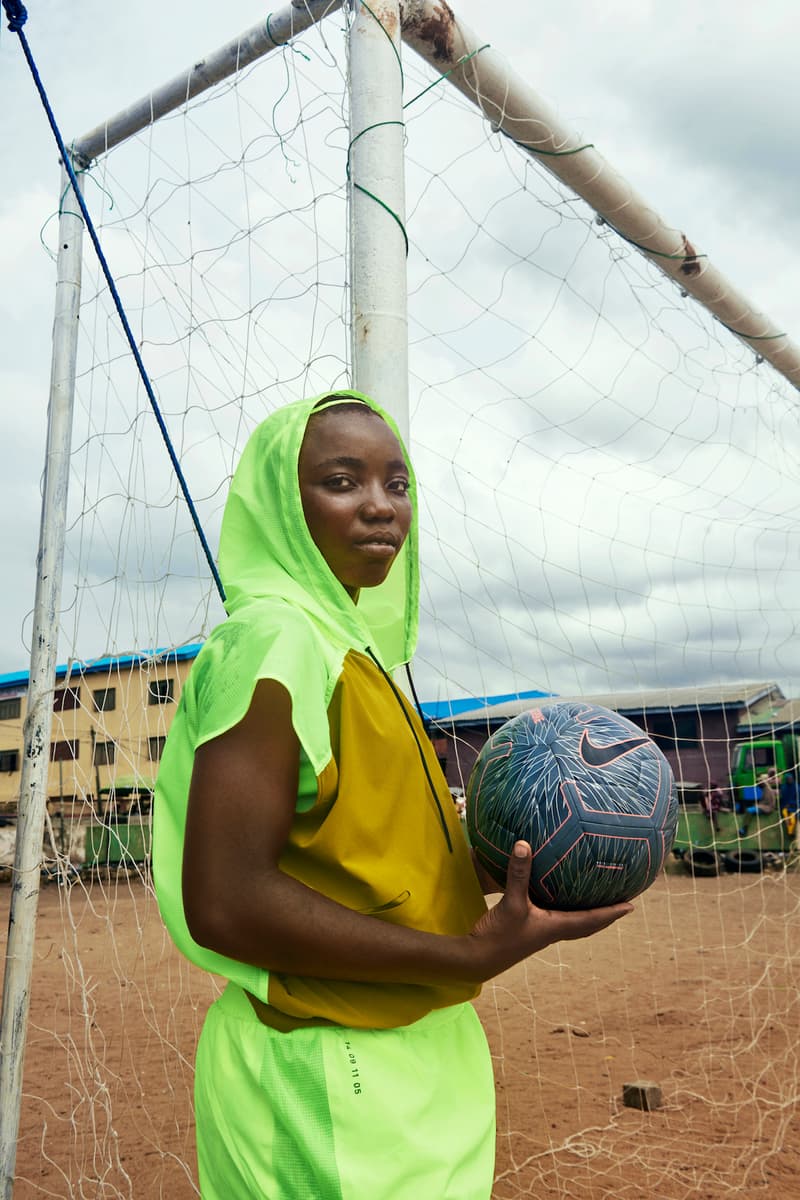 7 of 10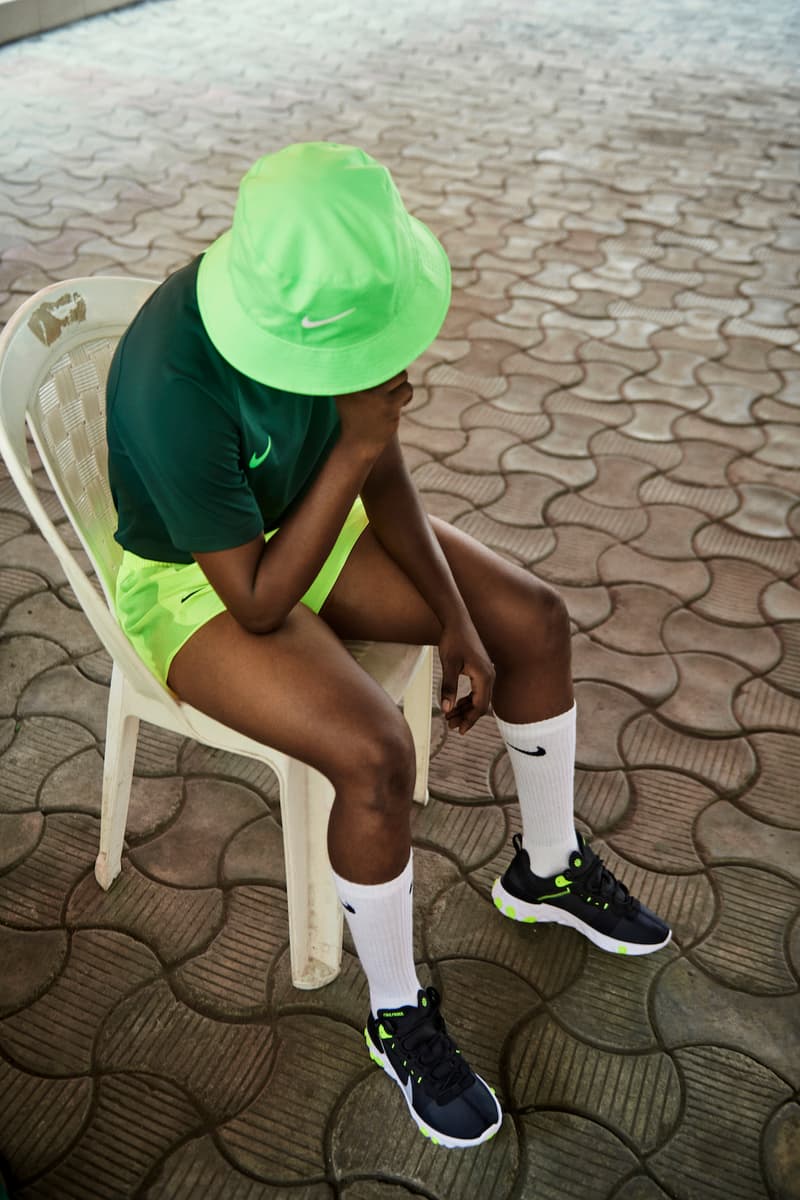 8 of 10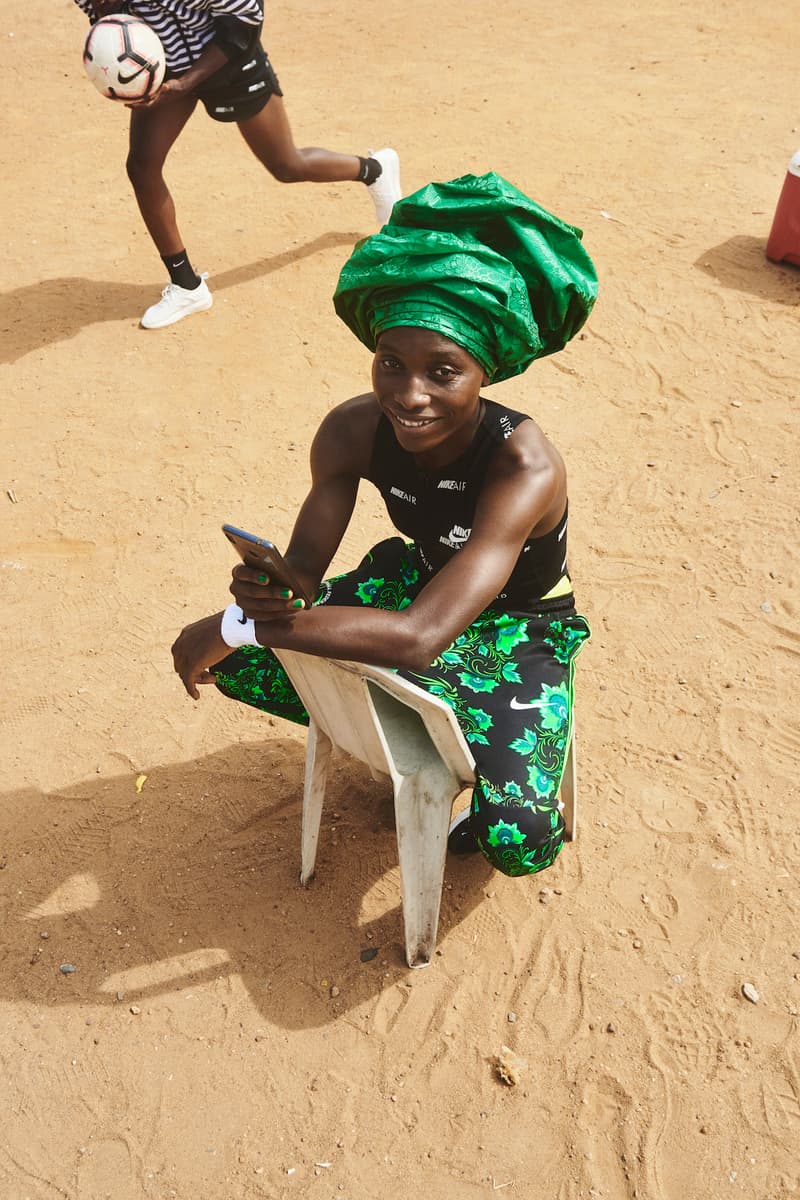 9 of 10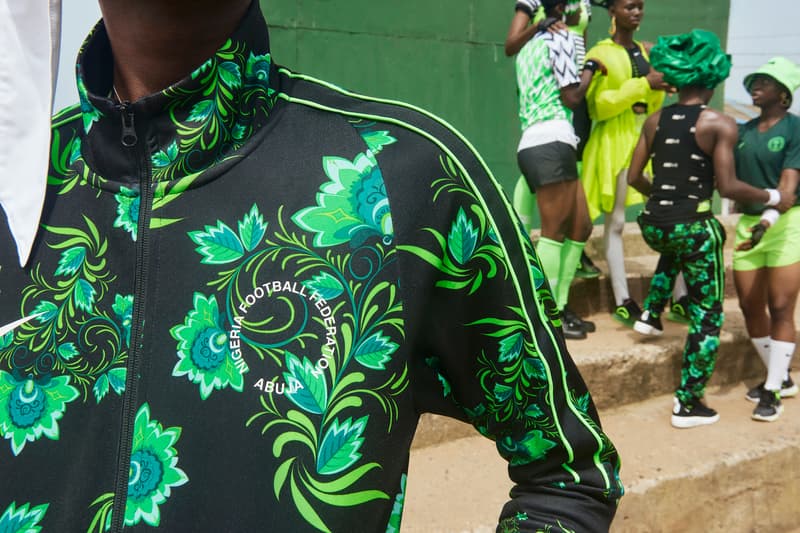 10 of 10
Asisat Oshoala Is the 24-Year Old Athlete Paving the Way for Women's Football
Meet the Nigerian footballer representing her country at the 2019 FIFA Women's World Cup.
Asisat Oshoala Is the 24-Year Old Athlete Paving the Way for Women's Football
Meet the Nigerian footballer representing her country at the 2019 FIFA Women's World Cup.
The 2019 FIFA Women's World Cup has just kicked off, and this year we are seeing some of the world's greatest athletes compete in the huge football tournament taking place in Paris, France. From Sweden to Thailand, the huge event is spotlighting women's football across the world, as well as the incredible players participating this year.
One of the biggest talents to watch is Asisat Oshoala, the 24-year-old Nigerian football star playing for F.C. Barcelona and is representing her home country at the Women's World Cup. Not only is she paving the way for female footballers, she has also started her own foundation in Lagos to help young girls pursue both education and sports. As she herself puts it, "I am just a girl who wants to make her own dreams come true – not waiting for anyone to achieve them. I love my independence – whatever I have today, I took it for myself."
Asisat is currently representing Nigeria at the 2019 FIFA Women's World Cup, where the team won their first game against South Korea by 2-0. We managed to catch up with Asisat to talk about her road to becoming the athlete she is today, her earliest football memories and more. Keep reading below to learn more about the footballer changing the world.
What are your earliest memories of football? How did you get into the sport?
To be honest, it was a dream for me when I was very young. I started playing with my friends at school that's when I really started developing an interest in football. My friends in secondary school played together after school hours or during the lunch break. I didn't go for lunch and just went to the short football sessions where all the boys played together, because my school didn't really have a place to play football. My earliest memory is from secondary school. The school next to me had a female team, but mine didn't.  Every time I just heard the noise from the other school, I went out to the street to watch them playing. Then I spoke to my physical education teacher, I wanted to organise the same thing for us, in our school. We didn't really have girls who had too much interest in football, so it was very difficult to actually form a team. It was not easy to find girls who wanted to kick the ball.
Could you tell us a little bit about the period of your life when your parents weren't so supportive with you about football?
My parents just wanted me to go to school and focus on my education. I was smart and I knew I was able to do both together. I decided to pursue my dream, but also made sure to do my best at school. It was very difficult, but I believed that if I could get good grades at school then they would have no choice but to support me in my passion.
You were hiding your football from your parents for a bit, is that true?
Yeah, of course. I tried to hide it. Every Sunday morning we used to meet and play a bit, and I really didn't want to miss it. So sometimes I disappeared for a while to go there. I didn't mind annoying my mum – even if it meant risking being punished.
What was it like being a female footballer in Nigeria whilst you were growing up?
It was quite easy because I grew up in the biggest city of Nigeria. It was easy for me to connect with people who played football. When I was at secondary school, I met someone who saw me playing and told me that there was another male team he could connect me with, of course, I said 'yes, I'd love to join' and things developed from there.
What was the women's football scene like in Nigeria when you were growing up? How has your view on the sport changed over the years?
Of course, there are still unbalances between men and women in the game today, but it's progressing. That's why I took responsibility on myself to create and lead my foundation, to actually have programs and seminar sessions where I can educate the youth, to make them aware that there is always a way to imagine education and football together. Parents and guardians don't have to stop their kids from playing football just because they want them to go to school. I can already see things improving, I see some parents that really support their young girls, not only in football, but in sports in general.
You are a role model to millions of young girls in Africa and abroad. How does that feel?
It's an honour. Every time I get the opportunity to play football I always make sure I give 100 percent because you never know who is watching you. These young kids really look up to players and they tell their parents that they want to be like them. You really start to understand what it means to them, so it's important to lead by example and show them the way.
Did you ever envision yourself being where you are today as a kid? Did you know you wanted to be a role model?
Well, I would say maybe in life generally, but I didn't necessarily think in terms of football. It was when I went to the Under 20s World Cup, I won the Golden Boot and Golden Ball and that's when I started to take some responsibility. When I came back to Nigeria, so many kids from where I grew up, and from across the country, started to know my name, so I knew it was time to step up and make sure I was always doing the right things.
Your foundation aims to support young girls through education and sports. Why is this important to you? How did you decide to start your own non-profit?
It's all based on a very personal experience, I know how difficult it is to pursue an interest in playing in football teams and getting into sports in general when your parents say no. It's so easy to give up. There are a lot of girls who did stop, and who had so much potential to become professionals. I just wanted to share my story with parents, so that maybe they might change their minds or their reasoning. It's important for young athletes to have the support of their parents and their close network. I want everyone to be able to imagine education and football together – complementing one another.