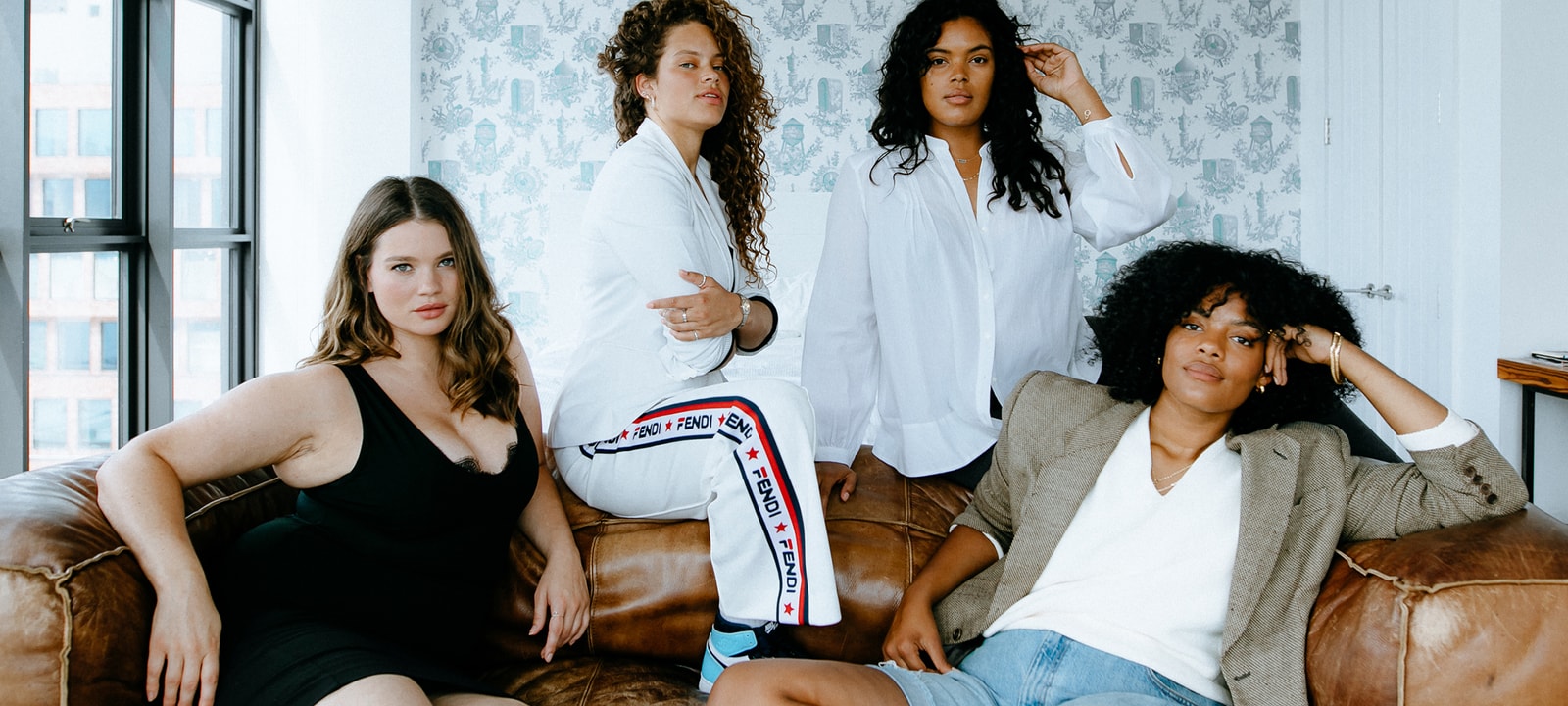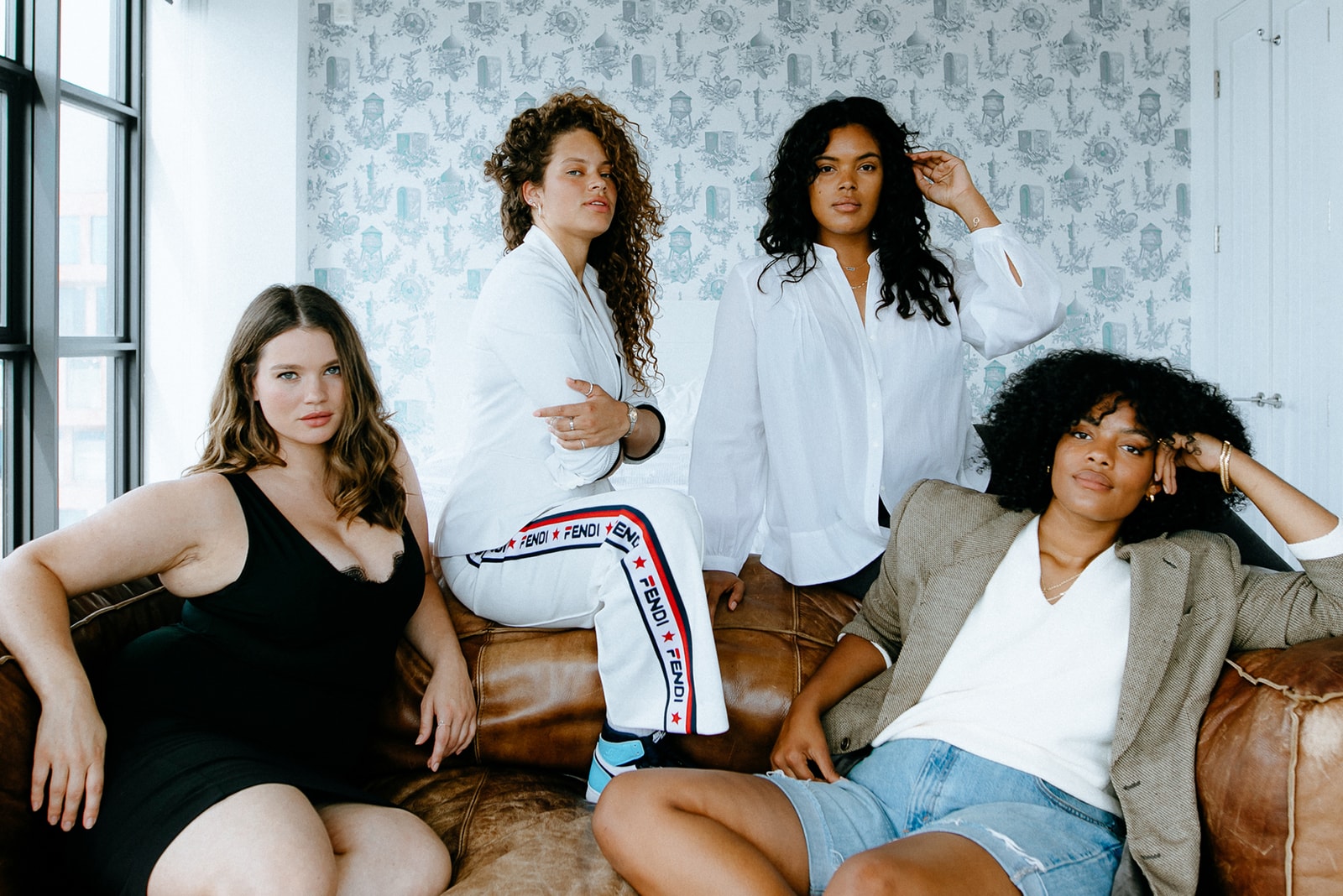 Models Speak Candidly About True Body Diversity
Tara Lynn, Chloé Véro, Solange van Doorn and Yvonne Simone on what they really think about the term plus-size.
When Tara Lynn graced the cover of ELLE France back in 2012, it was not only a breakthrough moment for the model herself, but the striking imagery also got the industry talking about body inclusivity. While the topic comes up quite frequently in conversations about fashion today, size diversity was barely addressed or promoted just a decade ago. With an increasing number of brands putting more emphasis on expanding their size offering, and body positivity advocates spreading messages of acceptance and self-love on social media, the industry is finally heading towards the right direction, but some hurdles still exist even for successful models like Lynn.
"The biggest challenge has been convincing luxury retailers, publishers, designers and high fashion stylists to understand the importance of size diversity and why, more than ever before, women want to feel identified in the market place," says Mina White, a director at IMG Models.
"I have always found myself frustrated with the lack of fashionable options and the presumption that curvy women don't have the same taste, or enough money to spend on luxury items. Those two things have made me want to press everyone, and yell to the masses that good design, great quality and fashionable options should be an option for all," she adds.
As diversity becomes an industry buzzword, Josh Stephens, manager at IMG Models, believes that tastemakers and fashion stakeholders "shouldn't take that responsibility lightly."
"The future should offer an all-encompassing mosaic of size, age, race and identity. Diversity in fashion should be a 360° notion, with both women and men serving as positive role models and change makers," says Stephens, who works with rising models including Chloé Véro, Solange van Doorn and Yvonne Simone. "We should make sure that the people we promote are diverse not only in their skin, but in their souls, minds and the messages they relay to the world."
On the eve of New York Fashion Week, we sat down with Lynn, Véro, van Doorn and Simone at Wythe Hotel where they spoke candidly about the different between true diversity and tokenism, and whether they feel the term "plus-size" should become a thing of the past. Read our full conversation below.
How do you feel about the terms "plus-size" and "curvy"?
TL: The terms don't bother me, but I don't typically use them.
CV: I don't like to categorize myself so when referring to my job, I simply say to people that I model. The industry's standards of plus size just aren't accurate when they say it starts at a size 8 (US).
SVD: I think the constant need to label everyone to fit into a box is getting old. We don't define a bus driver or police officer by their size, so it's strange that people get stuck on the title. At the end of the day, all models are working the same job.
YS: I can understand why people started using the term in the beginning, although I feel that they're not so necessary now. All models do the same job, the only difference is that we wear different sized clothing.
What are some common misconceptions about plus-size models?
SVD: That we don't work out, or care about how big we are. It's extremely wrong – some people are genetically predisposed to be larger than others no matter how healthy their diet is or how much they train.
YS: That we're unhealthy, as that couldn't be further from the truth. I'm constantly doing yoga twice a week, will run 10 miles in my free time, have studied nutrition and maintain a balanced diet. Speaking from experience, there have certainly been times where I feel like I am not at my best, but that doesn't mean I shouldn't be represented in the media. We need to learn to love and accept our bodies regardless of what state of health we're in.
CV: I often get asked about my diet and workout regimen – the common misconception being that I have to watch both of those things for my job. The truth is, I eat and work out for myself and my health.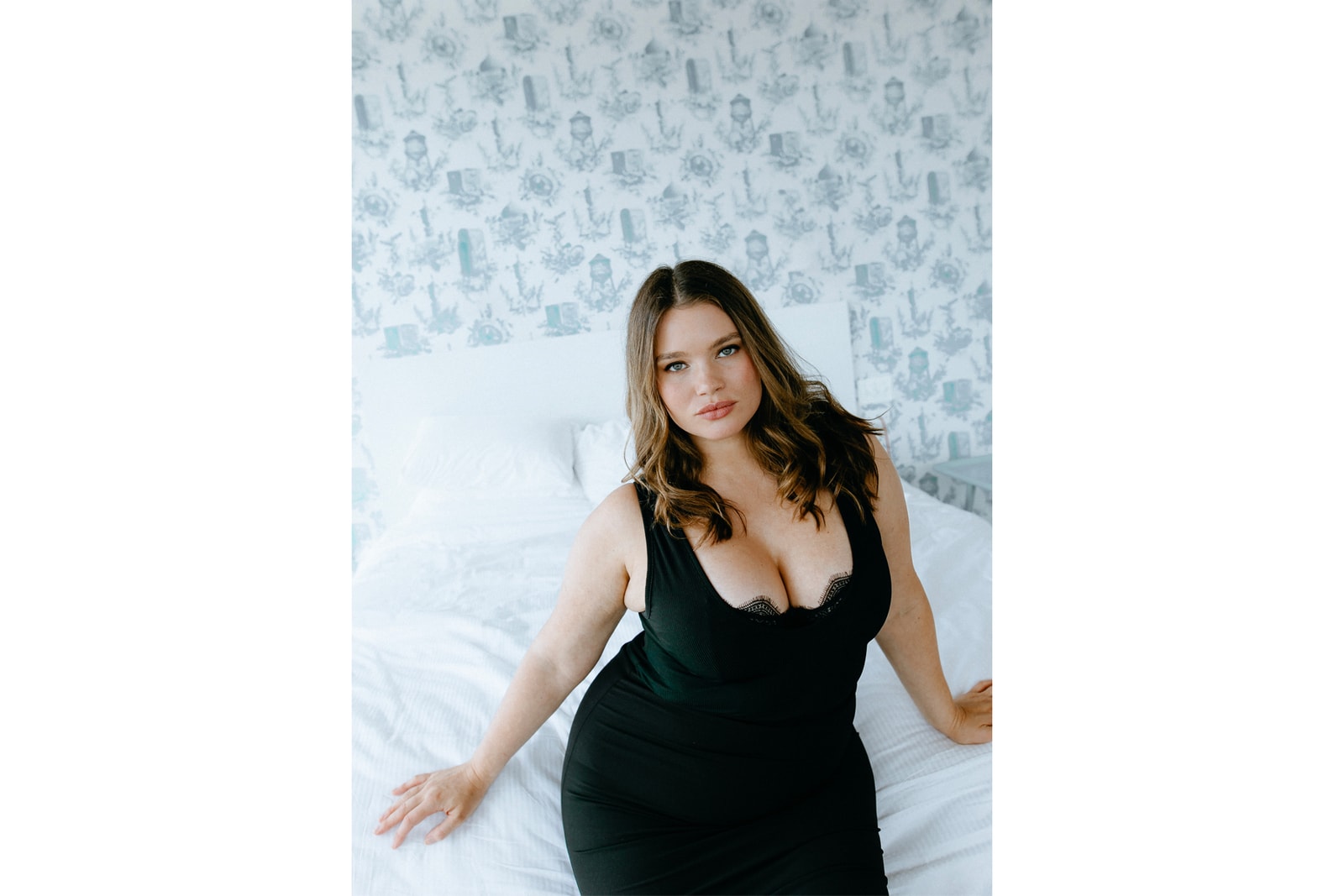 In recent years, lingerie and swimwear brands alike (and even some activewear brands) are finally introducing more inclusive sizing. With the exception of a few designers, however, the luxury fashion world seems to have done little to expand their size offering or to work with curvy models extensively. Would you say this has directly impacted your modeling career?
TL: For starters, if I want to be wearing an elevated look to an event for example, my options are severely limited based on availability. Specific to my work, there are a few new companies, such as 11 Honoré, that are partnering with luxury houses to try and drive that conversation forward. Quite often though, the aesthetic and shapes are still limited.
CV: From a career standpoint, the lack of size inclusivity from luxury designers can limit the amount of creativity we have on set at times. There are instances where you go on set and there are only four or five pieces for a curve model, and the straight size rack will have a ton of options. We really have to work for it and show that we're capable of showing off what we are given.
YS: While there has been progress with luxury brands expanding their size offerings, there is still such a long way to go. I think brands don't know how to tackle the issue, or are nervous about how it will be received by the industry and other consumers.
The designs of Christian Siriano and Brandon Maxwell, for example, have shown us that beautiful clothing can be made for women of all shapes and sizes. Would you say it is lazy for other brands to not try making clothes for plus-size women, who actually make up a significant portion of the market?
SVD: Not lazy, but it is a little sad. Sad that they can't see the benefits that could come from not being closed minded. The only thing putting restrictions on brands are the brands themselves.
YS: I think many brands have an old way of thinking when it comes to fashion, especially if they've been in the game for a long time. It's time for them to wake up and embrace the change. Getting to work with Christian Siriano last year was a dream – he makes everyone feel beautiful and feminine, no matter what size they are.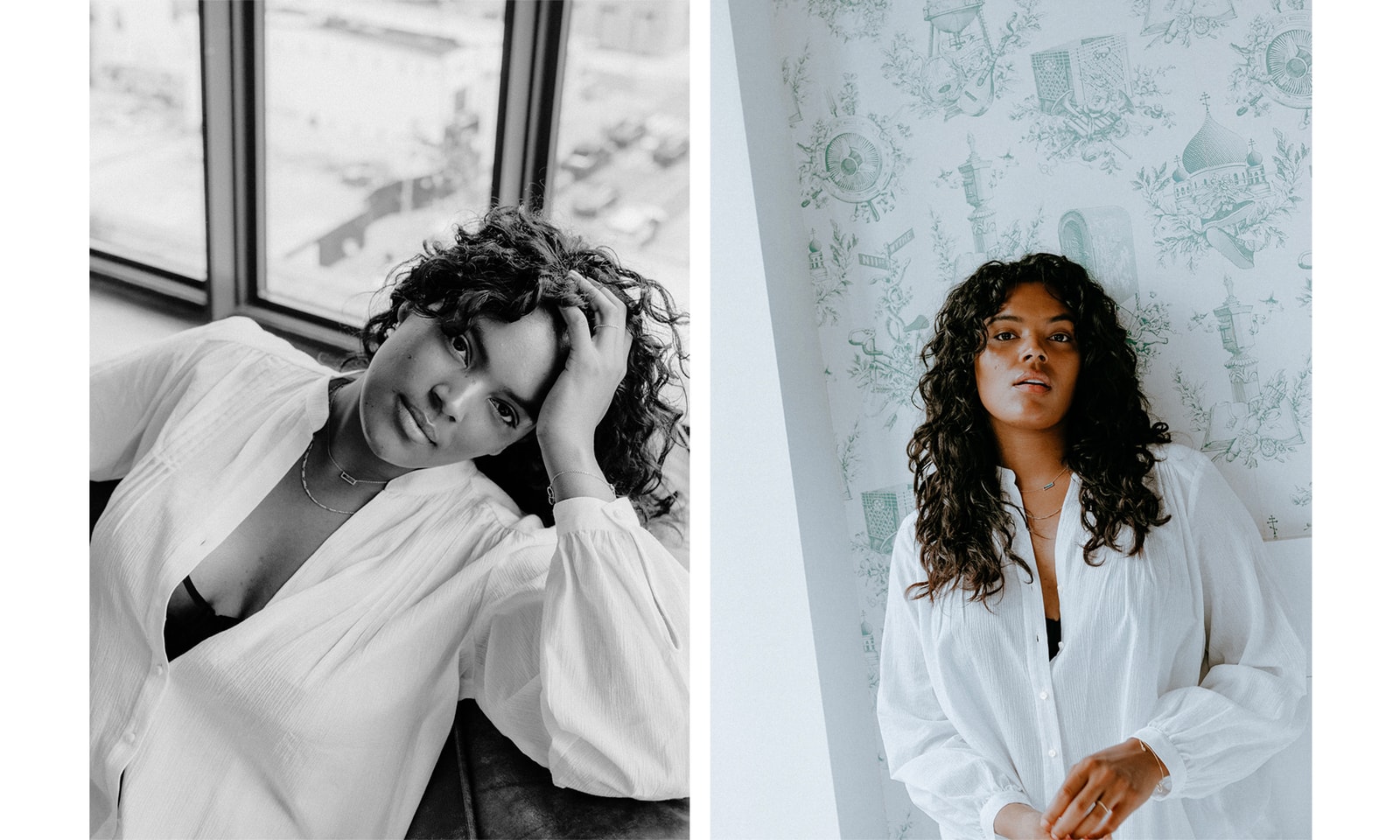 What about publications? Do you think magazines and online media are doing enough to promote body diversity?
YS: Yes, I think some try. We have to get to the point where it isn't major news when curve models get covers or high-end fashion editorials.
TL: We've come a long way in the past couple decades but there's so much more than can be done. I think fashion went through a period where lots of publications were jumping on the fashion statement of including a size 14 woman with very specific body proportions, but as soon as the shock of that moment went away, the "inclusivity" diminished. As the commercial world has become more and more inclusive, the high fashion world has shut us out and only seems to cast a bigger girl as an occasional moment of publicity or perhaps a polite sort of nod.
CV: While there has been a solid start to increasing body diversity in publications, there is still so much to do. More than one person should have the opportunity to take part in creating something beautiful as opposed to only having only one "It-girl" for the moment.
What does true diversity look like to you? What is the difference between that and tokenism?
TL: True diversity is about inclusiveness being a regularized part of the conversation and a part of what is presented in media. Diversity will be achieved when we no longer feel the need to call out the fact that women of different ages, sizes, shapes, skin tones and abilities need to be included in a story.
YS: To me, true diversity means not being the only person of color or curve model on set. I'm Indigenous and a mix of African American and white, so while I represent a lot of people in the world, I don't represent everyone. Brands need to realize that casting only one person of color is not enough. True diversity is seeing a representation of people from all walks of life, regardless of their gender, race, sexuality or size. Diversity will be achieved when we see a well-cast shoot and don't point it out.
SVD: If this question is still being asked, we haven't achieved diversity in media yet. It's tricky because we're all picked as a piece of the puzzle in art and fashion but if you're chosen for a specific reason, I guess you have to call it tokenism.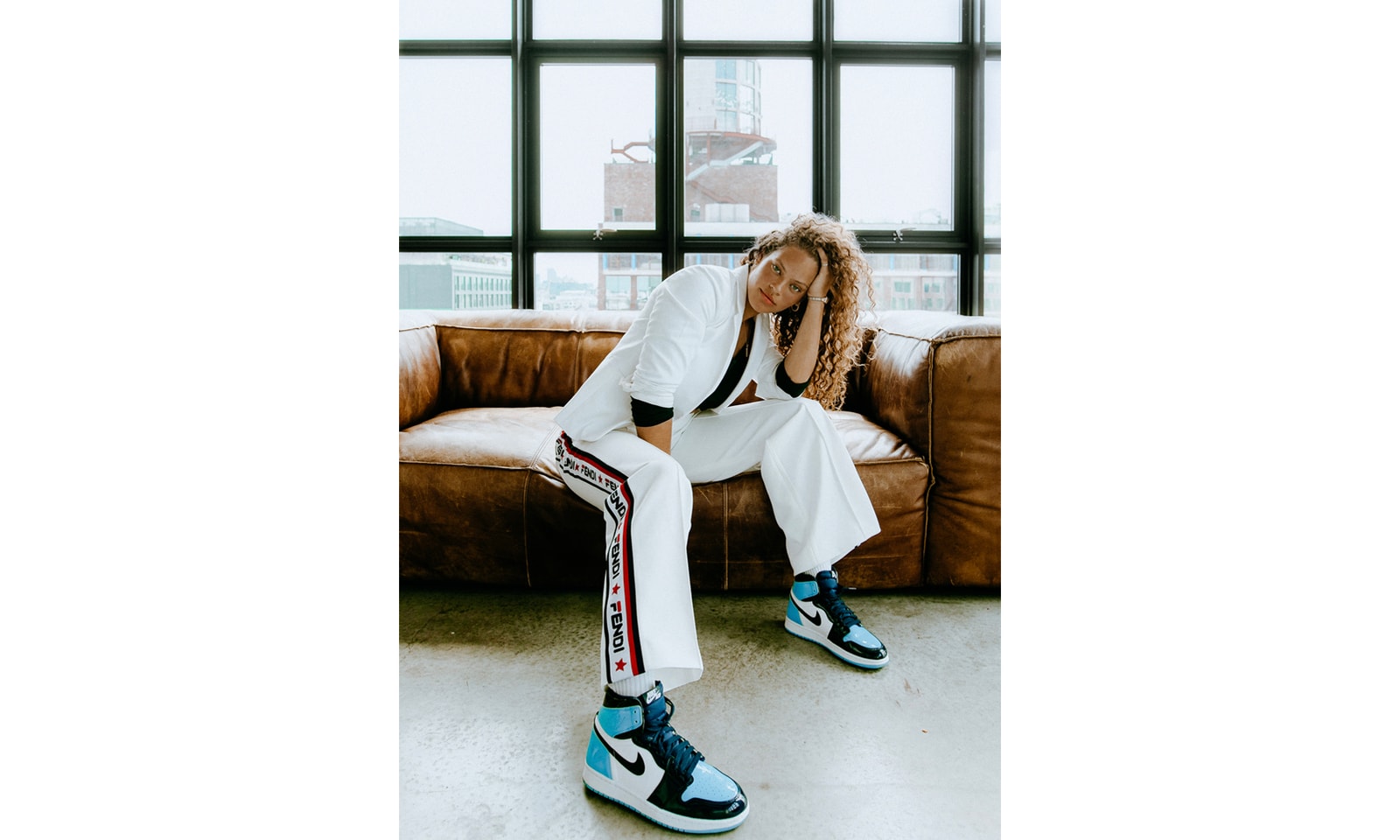 What have been your biggest triumphs as a model?
TL: Being on the cover of ELLE France, my first magazine cover, was surely triumphant. It created quite the cultural stir, and challenged the traditional notions of French beauty. In terms of less visible triumphs, there's certainly a beautiful byproduct that comes from building a substantial following, and that is the breadth of people who are positively influenced by seeing a woman live a full life in a way that isn't centered around shame. I love reading messages from people who feel my work has had a positive effect on their sense of self-worth.
YS: One of my biggest triumphs is signing with IMG Models. Another big one is my Fenty Beauty campaign – I never thought of myself as an option for a beauty brand because of the way beauty was portrayed in the media when I was growing up. I always thought you had to have a really interesting face, or be a celebrity. That was a huge moment for me.
CV: Being able to do this job and maintain a strong sense of self is one of my biggest triumphs as a model.
SVD: My biggest triumph is staying true to myself and what matters to me, regardless of the implications. At the end of the day it's my life, and I can't live for anything but that. Not my job, not other people. Me. I'm also proud that I've been able to work with some of my dream clients, such as Calvin Klein, who I've had the pleasure of shooting with and featuring in their campaign recently. It feels good to know that I'm consistently making my younger self proud and proving her right.
And why do you take pride in what you do?
SVD: Because I've found something I truly love to do and that makes me happy. It fits my personality so well and I feel extremely lucky. It takes a lot to be under the spotlight and not let people's opinions affect you.
YS: Because it helps people who don't fit the traditional mold of a model feel seen, and that is very important to me.
TL: In all honesty, this has been a process for me. In the very beginning, I felt odd for putting off grad school and finding myself in what had become a career in fashion. During a break that I took while pregnant with my first son, I realized that I was so grateful for a job that allowed me to spend so much time with my children. It made my proud about the effect that my position had on other women who were looking for validation and ways to embrace being themselves.
CV: I take pride in what I do through modeling because I have a voice and I am able to state my opinion on things without fear.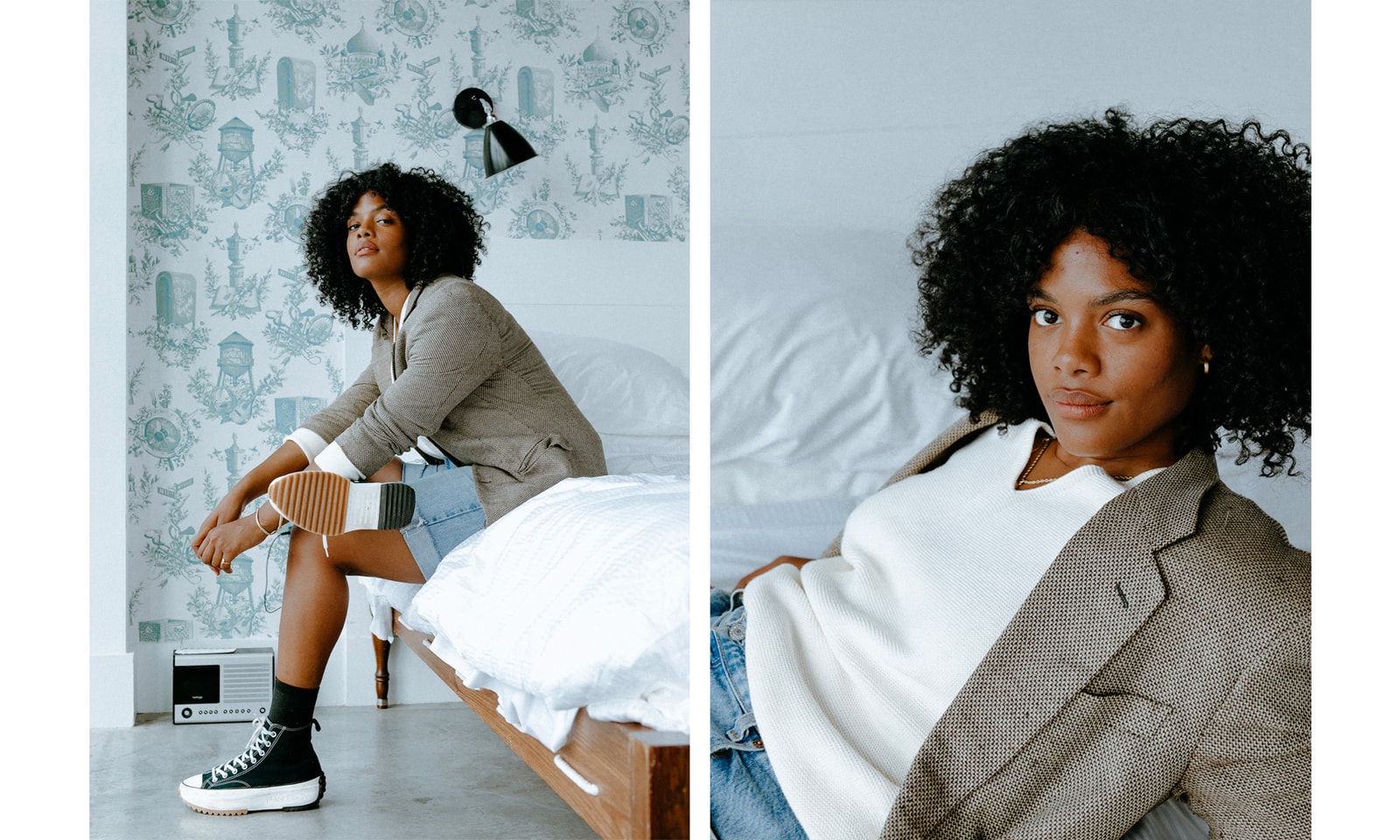 Finally, what changes do you wish to see in the fashion industry in the near future?
TL: A focus on sustainability and true diversity.
YS: More sizes on the runway at global fashion weeks. Runway pieces are made specifically for the show, so creating plus-size samples would push the body diversity conversation even further along. Sample size can be any size!
CV: I wish to see more inclusion and more conversations that aren't so centered around body image. Models have so much to offer beyond what their bodies present. Often we aren't really able to dive deep into a model's being until they have a big cover and interview or they do a tell-all book.
SVD: I would love to see all brands drop their walls and let us all in. More importantly, I want the day to come where the fashion industry doesn't make people feel bad about themselves anymore – I don't want people to be saying, "I wish I could look like that" or "I wish I could do that." I want the tone to change to "I can do these things and I am going to do them just the way I am."