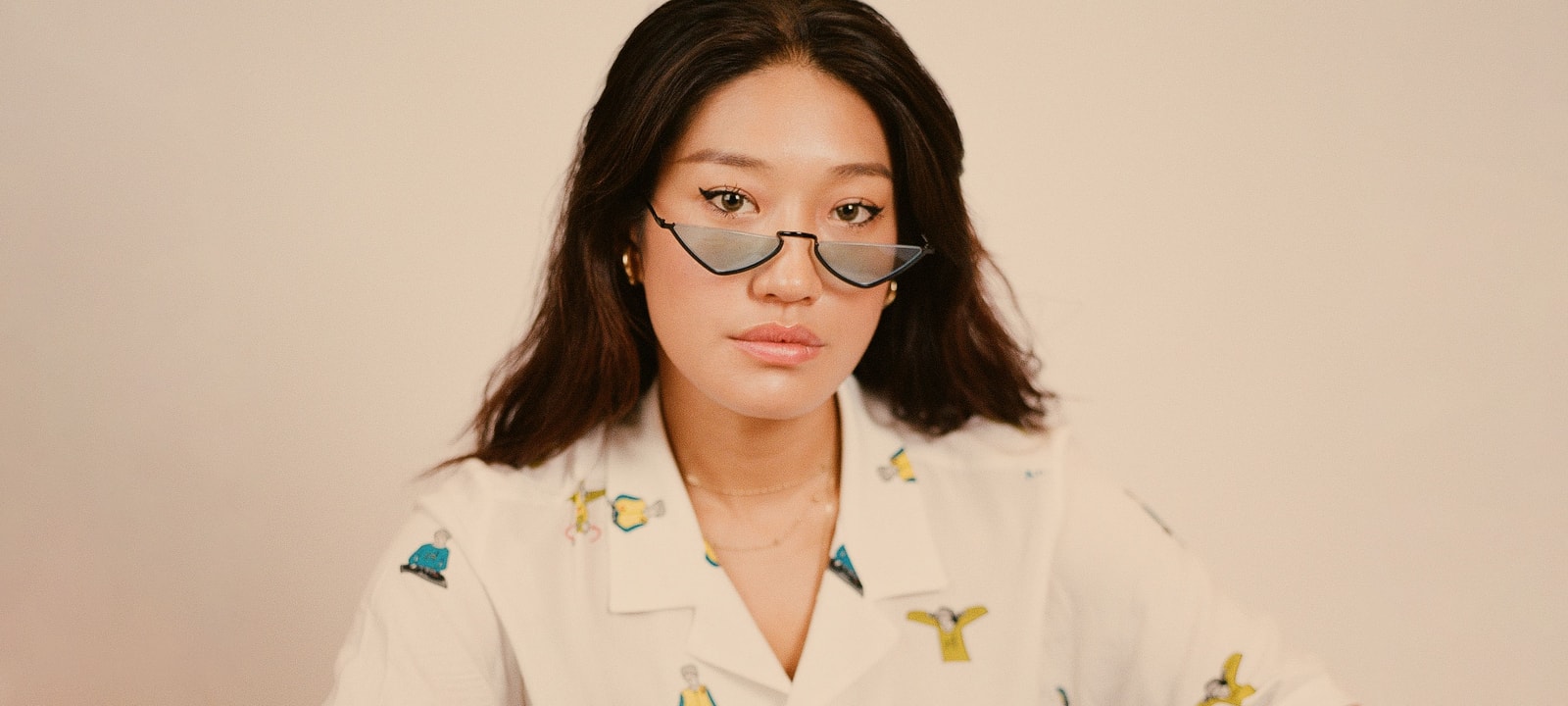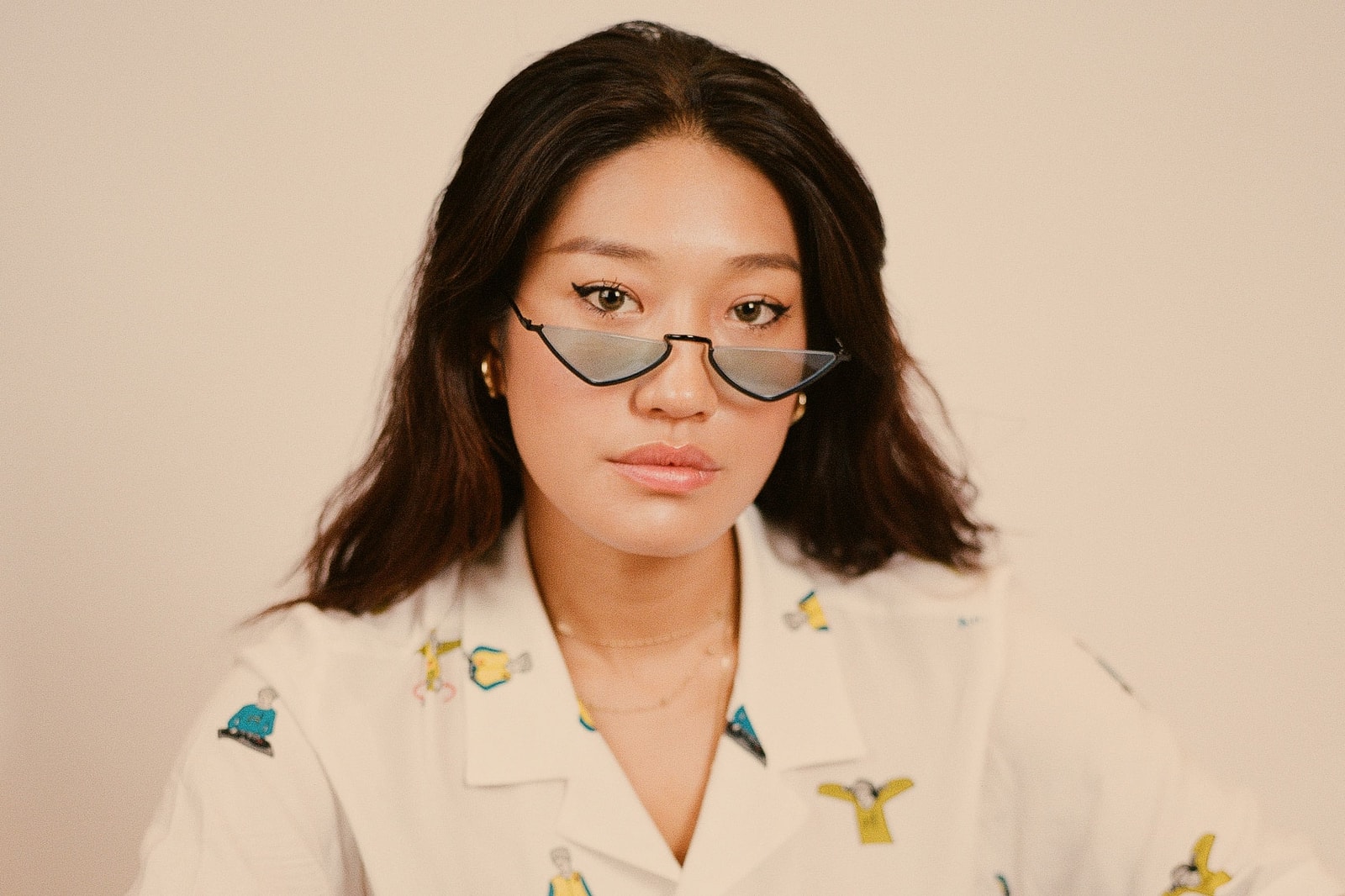 Peggy Gou Never Stops
The South Korean DJ discusses her career and inspiration behind her fashion line, Kirin.
"I'm never satisfied. I tell myself I can do better every single time whether it be an album, set or collection," DJ and producer Peggy Gou comments on the first lineup for her fashion line, Kirin. If you're an avid follower of Gou on Instagram, you'll probably have noticed that she jumps all over the globe, being in Asia one night and performing somewhere in Spain just hours later. Arriving in Hong Kong from Seoul on the morning of our interview and leaving straight to France the next day, the musician is always on the go.
Created alongside New Guards Group, Kirin has launched worldwide: Lane Crawford in Hong Kong, Boon The Shop in Seoul, Browns in London and KM20 in Moscow, with a last launch in Paris' Galeries Lafayette just in time for the city's Fashion Week. Hanging racks are filled with pieces stemming from Peggy's taste: "When the PR agency asked me who I want to see wearing my brand, I said 'myself.'" Boxy shirts and loose trousers are emblazoned with motifs like the brand's name in diverse fonts and Haetae, a mythical Korean creature resembling a lion with horns.
If you have yet to come across Gou's fashion line, make sure to check out the new items including an exclusive option available at Browns. Read on for our encounter with Peggy Gou in Hong Kong – from the stories leading up to the launch of Kirin, to her career and her favorite "Gou" puns.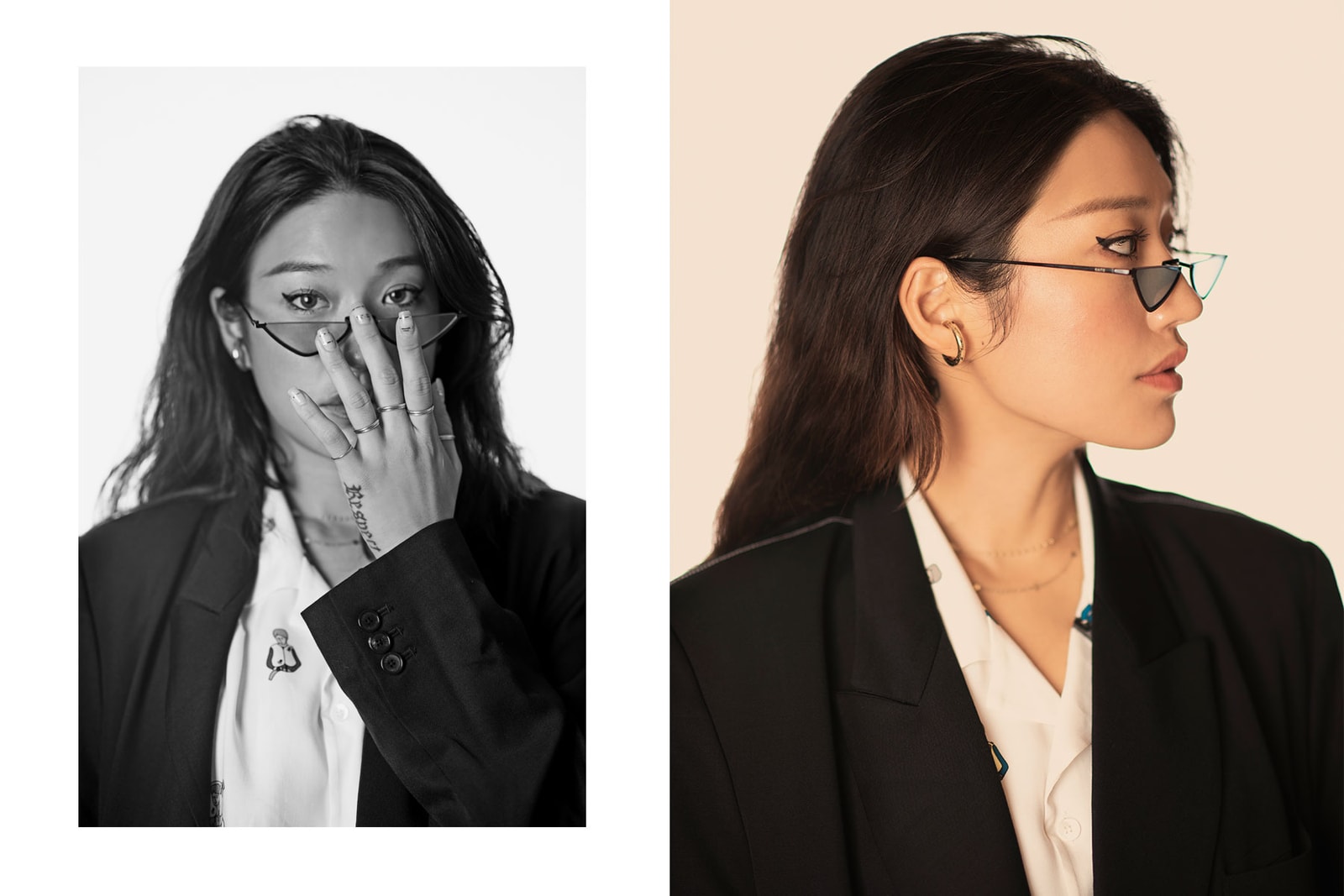 You've moved from South Korea to London and Berlin. What does it feel like to be a DJ based in Berlin, looking back on your career now?
That's a question I cannot simply answer in a couple of sentences. Moving to Berlin was one of the best decisions I ever made, although the first two years were not easy. Also, I moved there in November, which is one of the coldest months to be in the city – nobody's on the streets, and there's no sun after 3 p.m. I was working at the record store and working on music at home every day. I would go to Berghain every Sunday, and that was my life.
Looking back at the journey now, how does it feel for you seeing all this success?
It's weird because a lot of people often call my career "a success" – I personally don't see myself as a success because I have a lot of things I still want to achieve. Yes, I am very grateful for what I do and where I am right now, but I don't take anything for granted. And I feel like everything that I've gone through in London and Berlin was meant to happen to lead up to what I am able to do now.
You use quite a bit of Korean phrases in your music – what's the inspiration behind that?
I've tried producing songs in English and in other languages. But I asked myself, "Wait a minute, I'm Korean – why don't I use my language?" Whenever I go to another country and discover a record that's not my language, somehow it becomes precious to me. Maybe it's just because I don't understand what they're saying, but music is music, so if I like it, then I like it.
That guy over there (pointing at her partner, Bada Kwon) actually wrote all of the lyrics for my music. It was quite risky for me since I wasn't sure if people would like listening to Korean in my voice, or if they'll understand the meaning at all. I had all these questions, but you don't know until you try, so I did. The best thing that could ever happen is that whenever I play a set in front of people that don't understand my language, they try to sing the lyrics and they love it. That's what made me think, "Wow, this is music." This makes me feel like it was a good choice that I made.
You're very busy travelling the world. How do you cope with the mental and physical stress?
That's a question I'm asking myself everyday, really. I tell myself, "You know what? I need to find a solution to meditate, both physically and mentally." I'm doing all of this because I like to keep myself busy. Whenever I have a day off at home, I'm still always doing something, or finding something to do. I guess that's just my personality. But of course, I'm still trying to figure out how I can meditate to cope with all the mental stress. Recently, I noticed that because I'm stressed and don't have much time for myself, I'm becoming more sensitive easily. I'm thinking of trying meditation or looking into counseling.
If you don't spend your rest days doing nothing, what do you find yourself doing on days off?
Cleaning is one method of meditation for me. I've heard somewhere it can give your mind a break because you can see the outcome straight away. Other than that, I try to find inspiration for next season's collections, album titles or new music to play. I read a lot of books and magazines as well. I also like to go shopping for vinyls and clothes.
We clearly know you have an obsession for giraffes as the name of your fashion line suggests, but other than giraffes, what are the main sources of inspiration for your designs?
Luckily, the chance came to me and I didn't want to mess it up. I wanted to create something that I like – something that would make me say "I would wear that." Of course, this is just the first collection and I'm trying to be better for the next seasons, but I feel that Kirin is really me. I think it just shows my personality. I like to wear two-pieces, as well as the patterns and colors you see in the items.
Your designs are finally arriving in stores globally – how do you feel?
It feels weird for me to walk into a store and see my clothes. I guess I need time to process and accept that. I feel a little shy about all of it still. I'm always someone who wants to do better in all areas including music and fashion. At the end of every show, I tell myself that I can do better. All I can say is, it's just the first collection. I'll do better, I'll try harder.
Your fans create T-shirts with all kinds of puns using your name – which is your favorite?
"Just Gou it?" There are so many. I think I'm very lucky with my name. Also "PFG (Peggy Fuckin' Gou)" – my fans changed the KFC grandpa to my face, with the text "Finger Lickin' Goud." This Gou thing is never-ending.