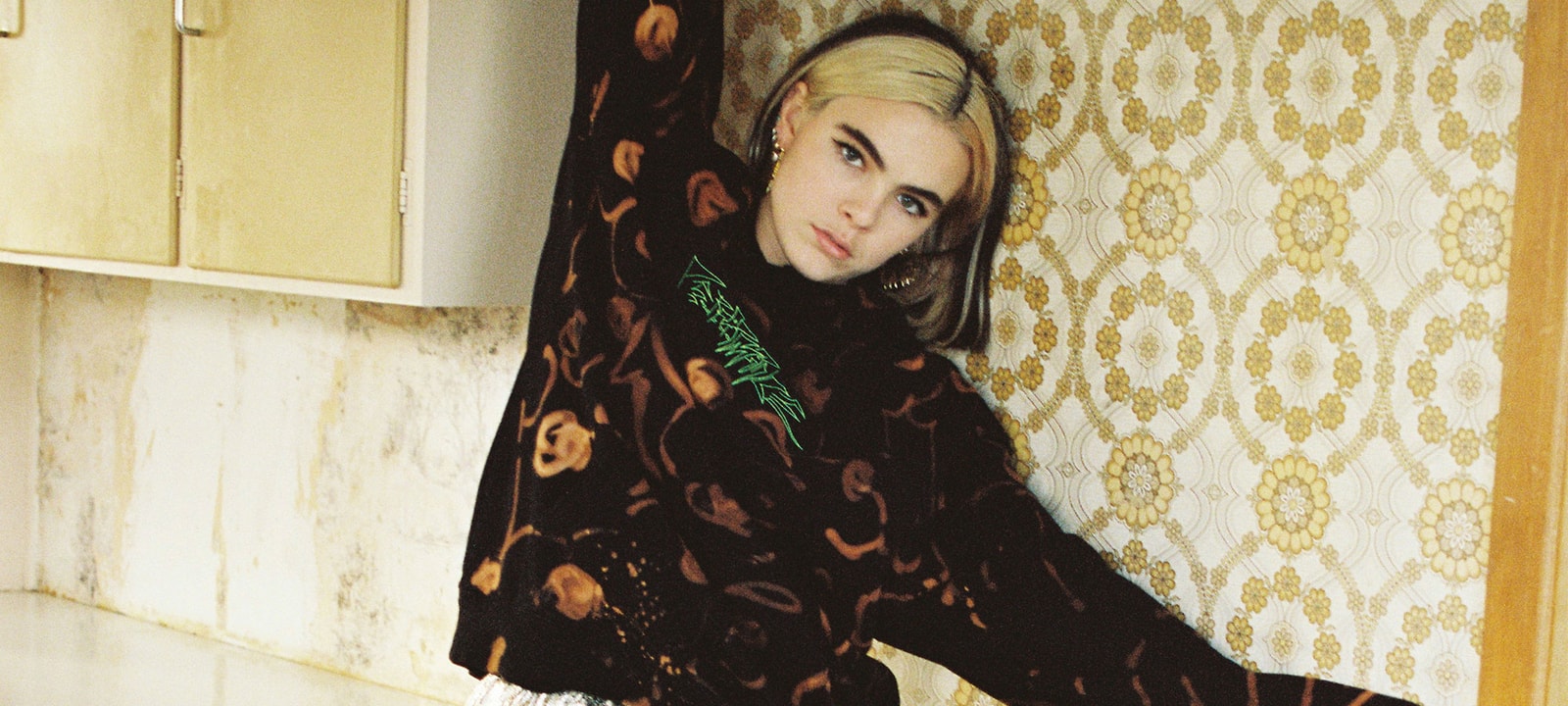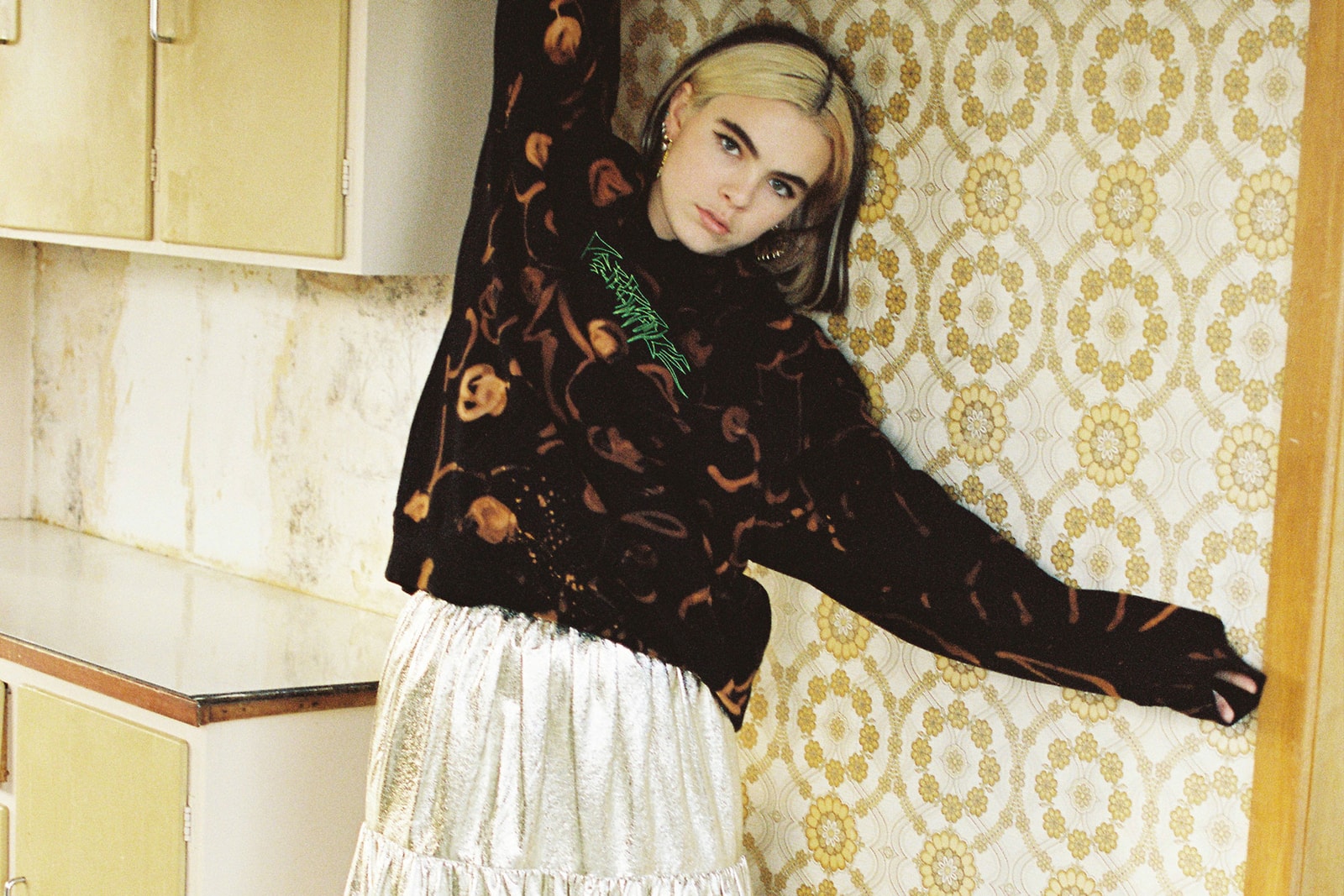 BAEwatch: BENEE
The New Zealand musician talks going TikTok-viral and her debut album, 'Hey u x.'
2020 has been quite a ride for New Zealand's rising musician, BENEE. Earlier this year, her single "Supalonely" launched a viral dance challenge on TikTok, contributing to over two billion streams worldwide. Following this breakthrough, the artist marked her name as one to watch, being nominated for numerous awards and selected as Apple Music's Up Next Artist and MTV's Push Artist of June.
From making her U.S. television debut on talk shows like The Tonight Show Starring Jimmy Fallon, to having a number of concerts scheduled for next year in her home country, this is just the beginning for BENEE. Her debut album Hey u x features a roster of unexpected collaborators like Grimes, Flo Milli, Lily Allen as well as Muroki, an emerging artist signed to Olive, the record label that BENEE herself just launched last month. Comprised of 13 tracks, the record is set to dominate playlists in the coming weeks.
In the latest installment of BAEwatch, BENEE talks to us about her musical journey so far and the details behind her album, Hey u x. Read our conversation with the singer below.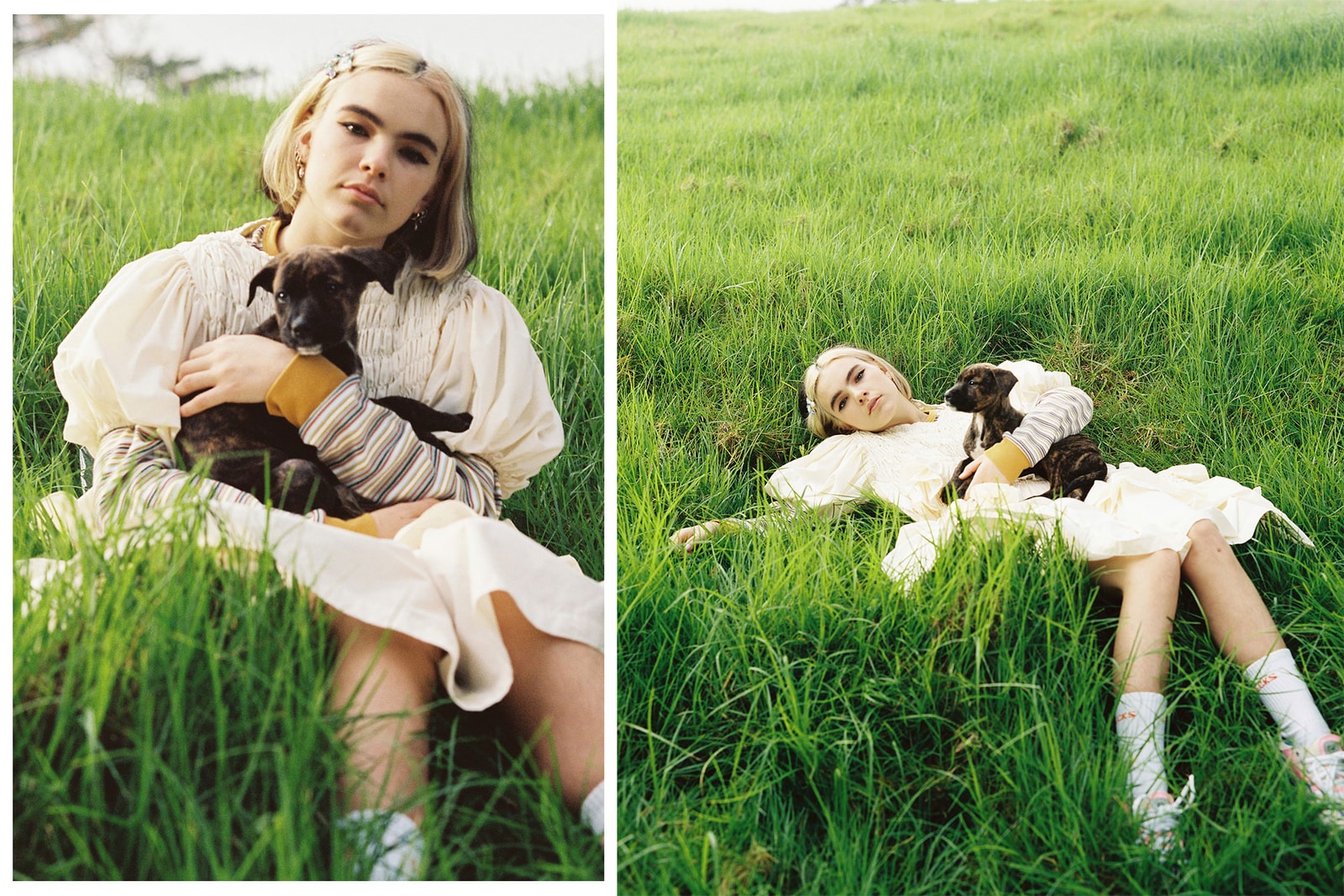 Could you tell us what your career looked like before "Supalonely?" How did you get into music?
I started posting covers on SoundCloud in my last year of high school. That then got me in contact with my manager and producer. I was making pizzas and washing dishes at the time.
How do you think the pandemic has impacted your work and creative process?
I've had a lot more time to focus on finishing my album. When we were in lockdown, I also did a lot of Logic work and played my guitar, which helped a lot. And I got a track out of it that's in the album.
2020 has been an incredible year for your career. When did you first come across the TikTok dance challenge for "Supalonely," and what were your initial thoughts?
I just kept getting sent links to the dance videos. I didn't really know what TikTok was or why people were making lil dance vids to the song. I thought it was pretty cute though.
How does it feel to go from being viral on TikTok, to releasing a debut album all in one year?
Pretty exciting! The last two years have been so full in terms of my career, and I'm just stoked that music is now my full-time job.
Could you share a little bit about your recent and upcoming singles, "Plain," "Happen to Me" and "Kool"? How did the collaboration with Lily Allen and Flo Milli come to be?
As soon as I finished the "Plain" session, I knew I wanted a couple of features on the track. The song is super sassy, and I instantly thought of Lily Allen because she's the queen of attitude. I also got Flo Milli on the song because she has a really sick vibe, and I knew she'd add something really cool to the song.
"Happen To Me" is a song about my anxieties. I was in a bit of a hole when I wrote it and really just let everything I was thinking about at the time out onto the track.
"Kool" is a song about a couple of people I know who seem to be effortlessly cool. I wanted to write about them and compare myself and my insecurities to them. I guess you never actually know how a person feels about themself. Some people are better at hiding their angst than others.
What about your album, Hey u x? How do you think this entire record reflects you as a musician, and what do you hope to show your fans and listeners?
I think the record is pretty eclectic. I would say that reflects my style and personality as a whole. I want to be free to experiment and not be tied down to a particular sound or style. I just want to show my listeners a really clear look into my mind.
If you had to pick just one track from the album, which would be your favorite and why?
Definitely "Happen To Me," just because it's so personal and I've never really opened up that much on a song before. Mental health is so important to talk about, and I know lots of my listeners will be able to relate to this one.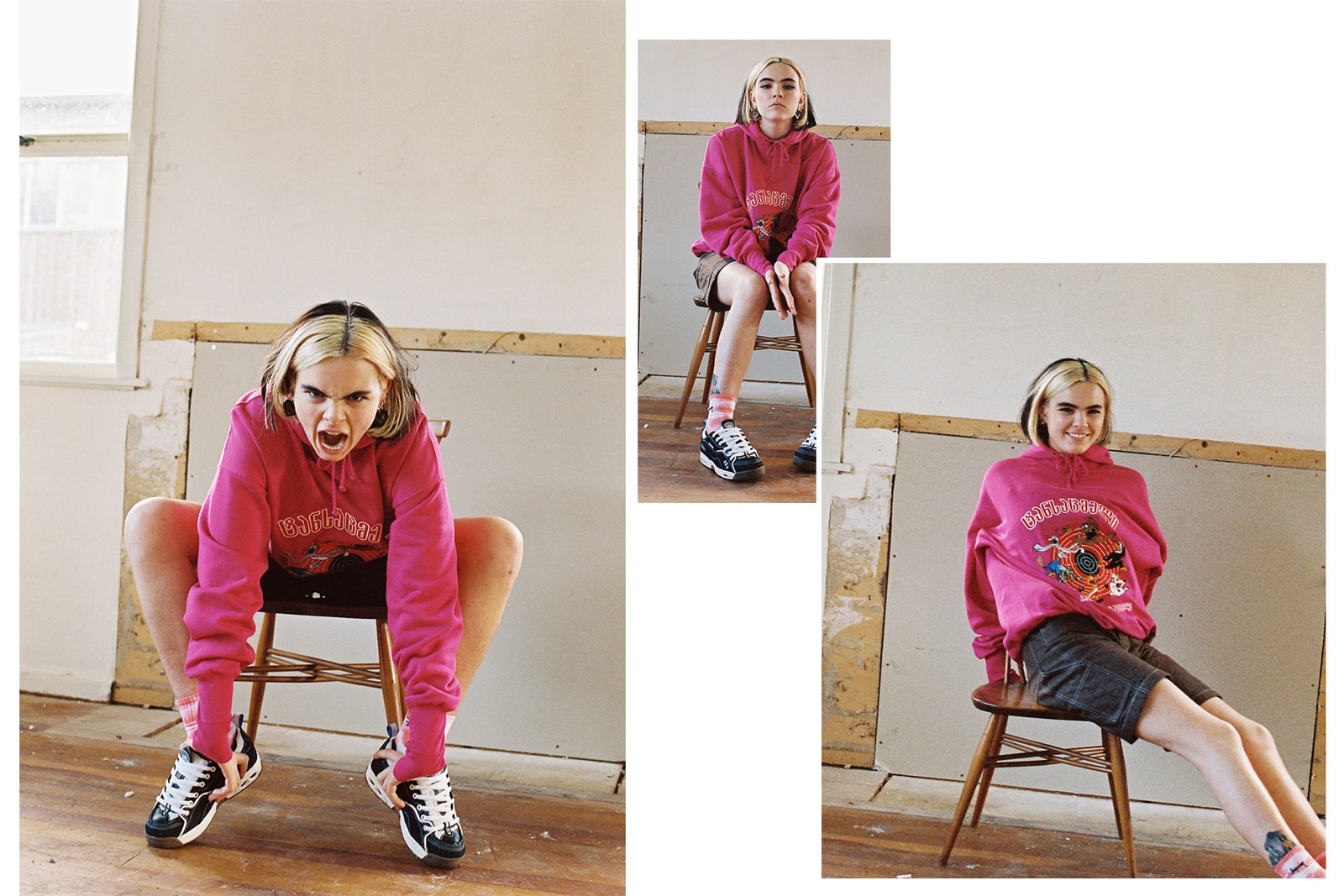 You've also created your own female-run record label, Olive. What did the development process look like, and how did you end up signing Muroki as your first artist?
It started with just a conversation. I love finding new artists and telling everyone about them so I thought, why not set up a team who does exactly that? I've worked with Poppy since I started out in the industry, and Trieste is also someone I've known for a while now. I found Muroki on Spotify and couldn't stop playing his song "For Better Or Worse." I literally listened to it every day for maybe two months. I ended up meeting him at a little festival in New Zealand, and he's the coolest guy ever. I knew that I wanted to work with him so we just reached out to him.
What's next for Olive? What plans do you have in mind for your musical career in the next year?
We're looking for more artists to sign. I also have a bunch of shows lined up over the summer here in New Zealand, which I'm really pumped for.
View this post on Instagram