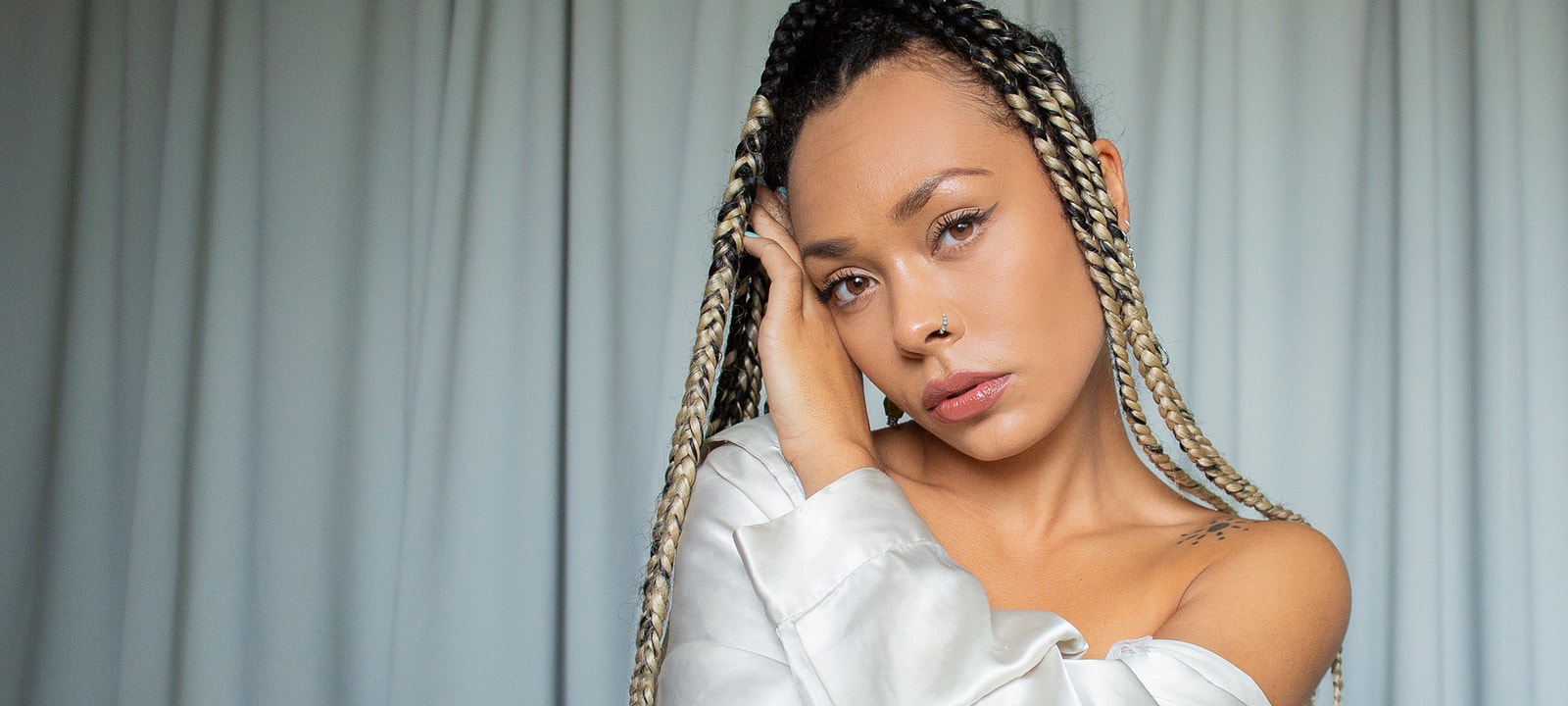 BAEwatch: Iyamah
The Brighton-born artist shares how music helped her get in touch with her Black roots.
Sophie Bond, who goes by the stage name Iyamah, possesses a unique sound that she describes as "rootsy soul" – a harmonic blend of neo-soul, reggae, hip hop and jazz. The songstress, who grew up surrounded by arts and culture in the southern coast of England, cites female powerhouses like Alicia Keys, Whitney Houston and Adele as her inspirations.
Iyamah was born to a British mother and Nigerian-English father. Despite living in a predominantly white town, through music, she managed to get in touch with her African roots and create a sense of belonging within the Black community. Immersed in Brighton's diverse creative scene, the singer tapped into drumming at a young age and was heavily involved in parades and Samba bands. Over time, Iyamah discovered other genres like R&B and soul, which she incorporated into her first-ever single "Cryptic Love" back in 2018. Since then, the talent has supported Mahalia and Masego on their respective tours, and sold out her first headline show at London's legendary Jazz Cafe.
Following the release of her 2019 debut EP Truth EP.1, Iyamah has returned with part two of the project with 10 new tracks. In the latest installment of our BAEwatch series, Iyamah shares how she's grown as an artist over the last year, how music helped her connect with her culture and her plans on empowering the Black community through her work.
Read on for the full interview and stream Truth EP.2 on Spotify and Apple Music.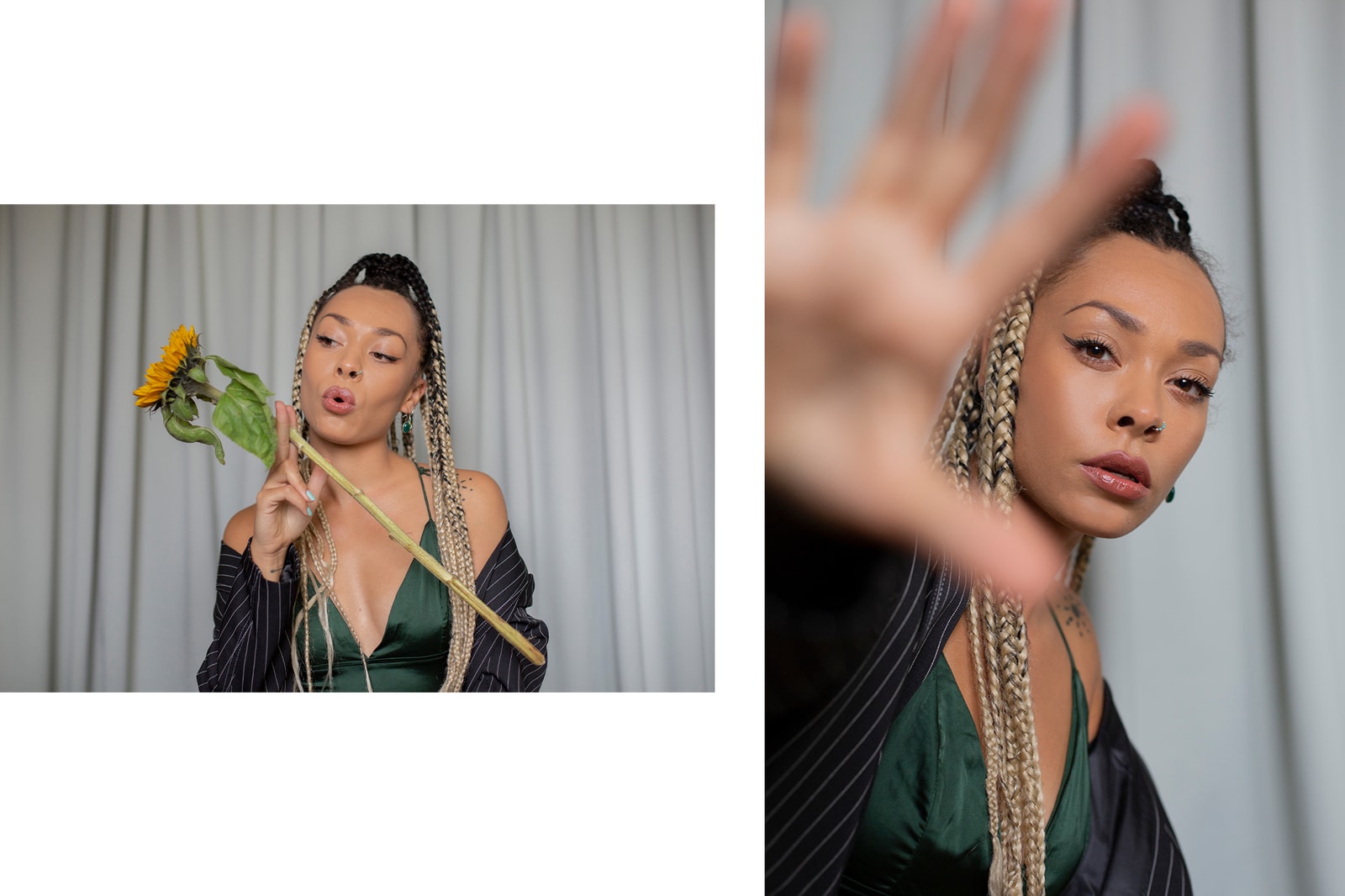 Can you tell us a little bit about yourself and your musical background?
I grew up in Brighton. It's a pretty creative scene there, so I was surrounded by a lot of art and culture. I started piano at the age of 13 and wrote songs from around then as well, but I was singing before that. As an only child, I spent a lot of time around paint and drawing people's faces because my mom was an artist. Music was something I kept to myself – I wrote sad songs in my bedroom.
How would you describe your sound to someone who is new to your music?
I call my music "rootsy soul" – it has elements of neo-soul, reggae, hip hop and jazz.
Who did you grow up listening to?
We had a variety of CDs at home. I grew up hearing sounds from all around the world as I went to a lot of festivals as a kid. However, I picked up a lot of percussion sounds and drumming and rhythm from living in Brighton, and being involved in parades and Samba bands. All of those things had a huge effect on the roots of my music. However, as soon as I realized I loved singing from hearing artists like Kelis and Alicia Keys on the radio, I was very drawn to R&B and female soul singers. I began singing lessons at 13 years old where I sang songs by incredible vocalists such as Whitney Houston and Adele.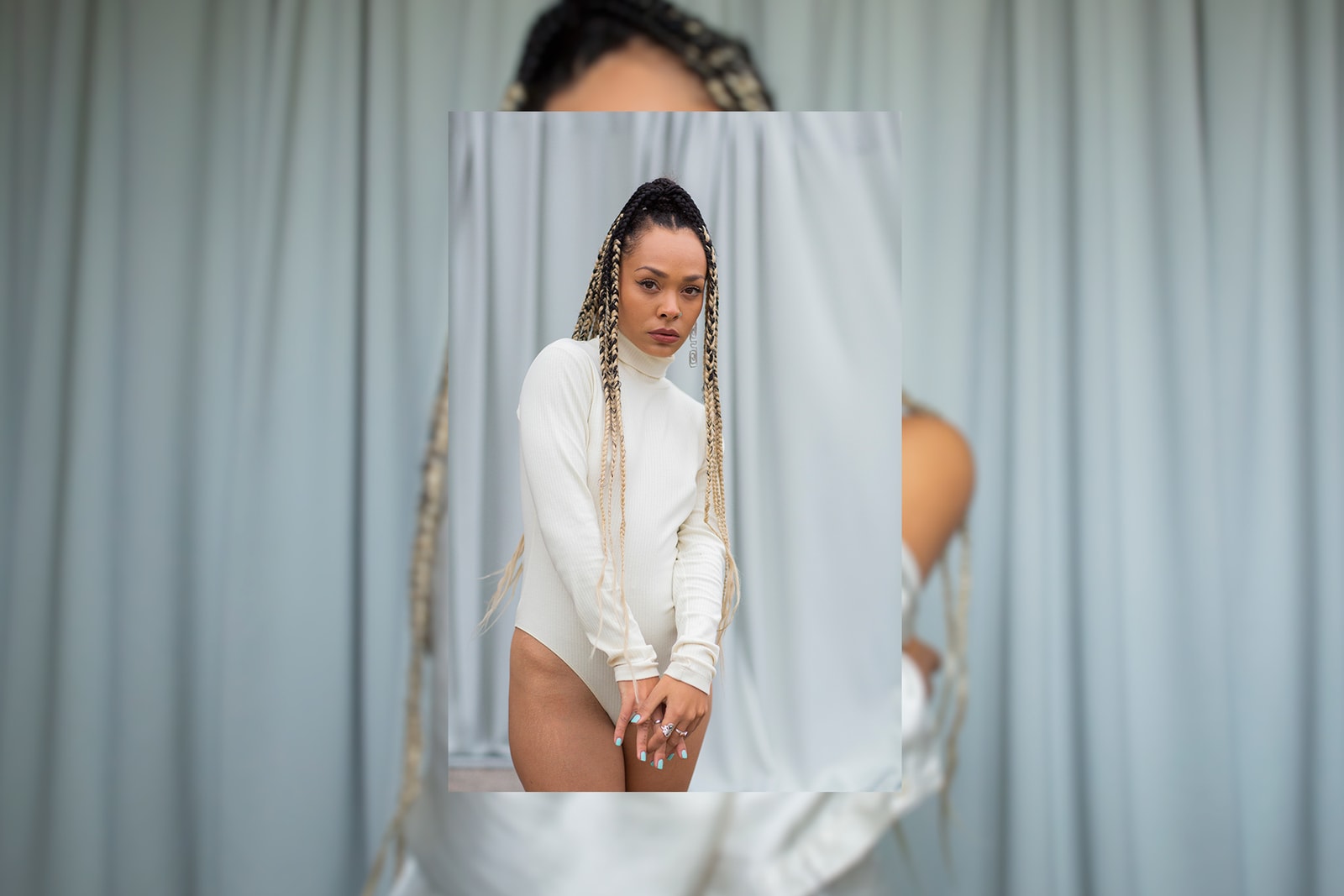 Which artists do you currently have on your playlist?
Little Simz, Biig Piig, Spillage Village and Lex Amor.
Truth EP.2 is a follow-up to your 2019 EP. How does this new project reflect your growth as an artist over the last year?
In terms of the sound, it's progressed a little. However, I still didn't have one main producer for the entire project. Therefore, all the songs still differ a little from each other. I think that's what makes it un-perfect and that's partly what Truth is about – the rawness as it's still the beginning of my journey.
Who have you always dreamed of collaborating with? What is it about their work that you love?
I'd love to work with Kendrick Lamar. There are so many things I love about his music. Firstly, his raspy tone. But also the rhythms and sounds he uses, and how he combines hip hop with jazz and African-inspired elements. I love how every track varies slightly. He has a way of making each song like a story that's memorable to the next.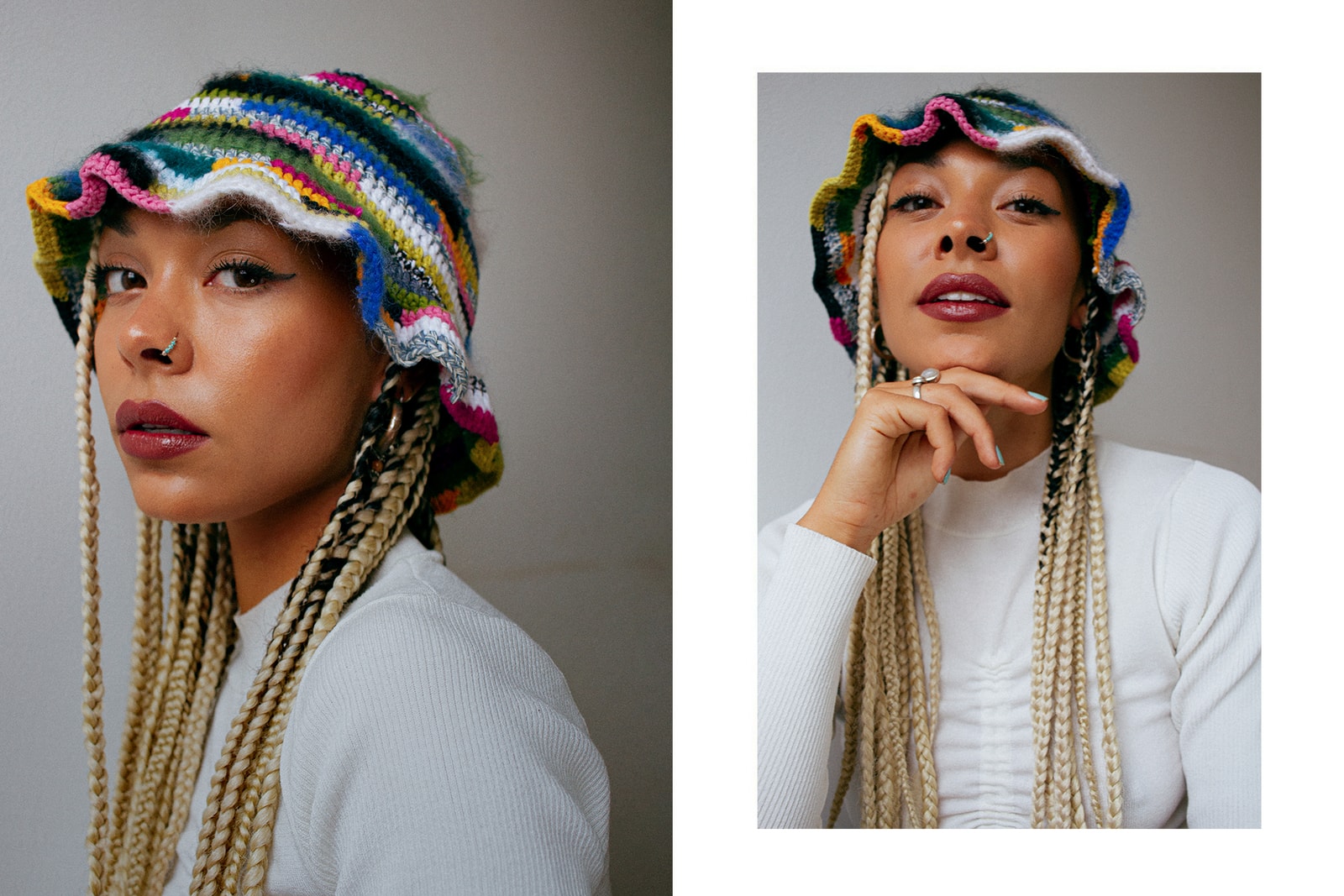 What has been your most memorable project so far?
Truth has been such a long project to finish. That's why it's in two halves and why both projects have been so far apart from each other, so I don't really know any different. I'm excited for people to hear the music I've got coming next, it's more reflective of where I'm at in my life now.
What helped you discover your Black roots and connect with your culture?
Music! I didn't have my family to teach me or tell me about my roots, so it was African sounds, colors, art and patterns that I was drawn to that gave me a sense of belonging. I'd love to visit Africa one day and travel around, pick up different instruments and make a project purely from the trip.
How do you hope to empower the Black community through your work?
The way I write is to tone down one's ego and boost the soul, lift our spirits and empower those who need it. Vulnerability is a strength and I believe that speaks to the Black community more right now. However, my aim is to bring everyone as equals and shape the way we view ourselves as individuals, which is something to be proud of.
What advice do you have for emerging artists in the industry?
To not allow others' opinions sway you too much and listen to your gut. Right now that's so important because there's so much distraction, fear and all that. I think we've got to turn up that inner voice and remember what we are here for – that's to speak your truth.