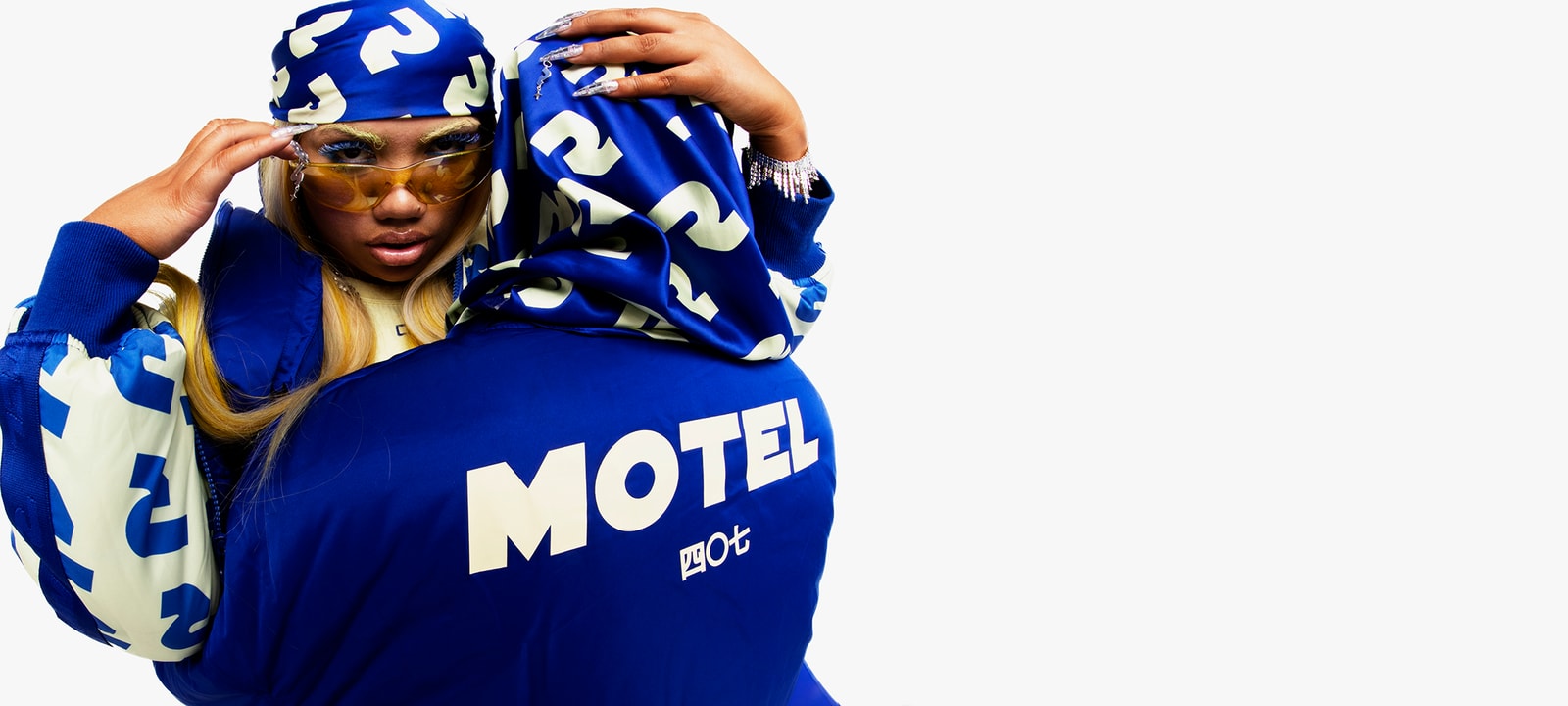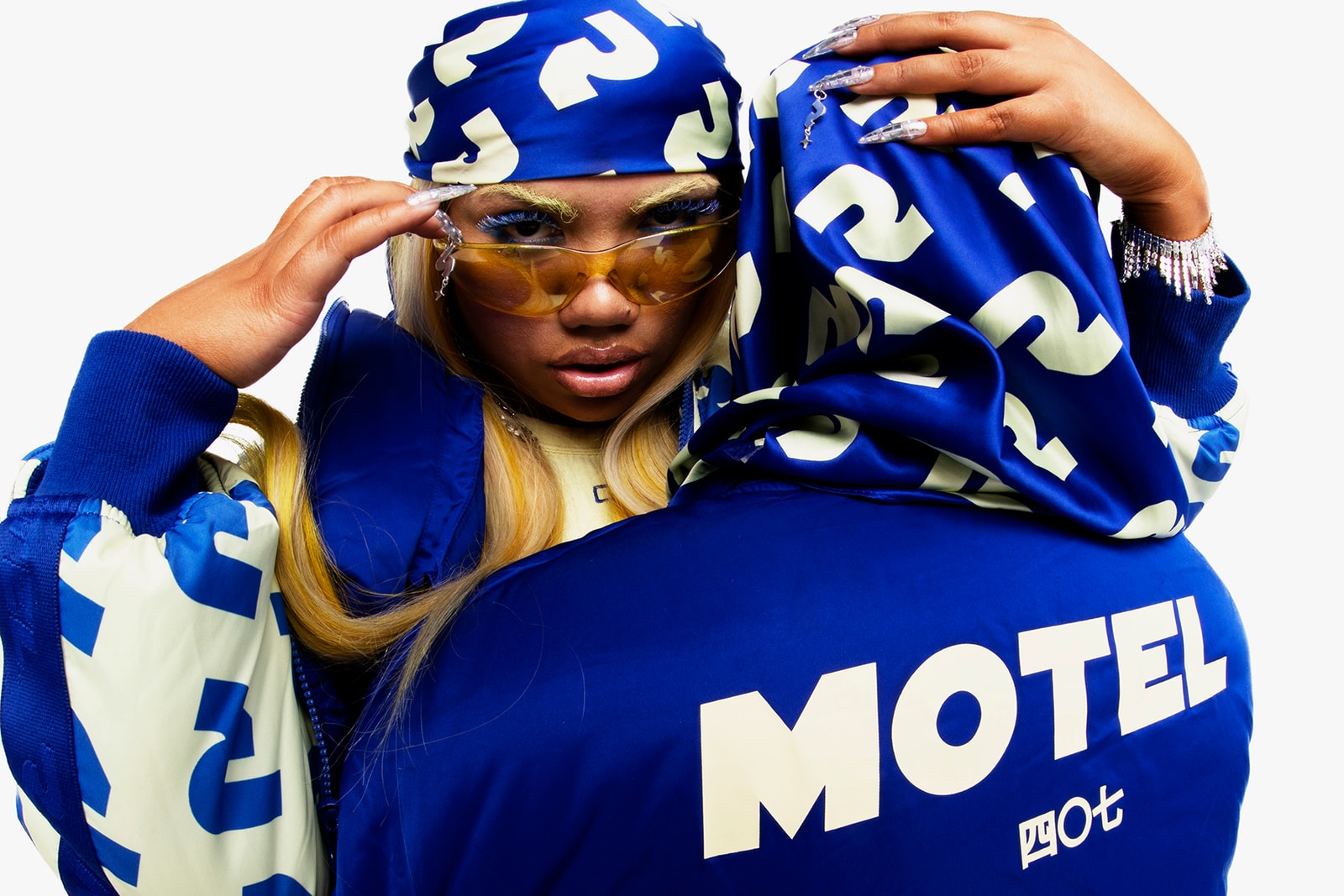 At Runaway Motel, Parris Goebel Creates Everyday Clothes That Make a Statement
The choreographer redefines the meaning of active with a versatile collection.
Parris Goebel was in Miami preparing for J.Lo's Super Bowl halftime show earlier this year when she entertained the idea of launching her own fashion label. The New Zealand-born artist and star choreographer, who had brought only one suitcase of rehearsal clothes with her, found herself mixing and matching these casual garments to create outfits that still looked cute and put together for dinners. Triangle bikinis were styled as makeshift going-out tops, while baggy sweatpants were dressed up with sharp outerwear for that effortless, off-duty look. "That whole experience literally inspired Runaway Motel," Goebel tells HYPEBAE of the inspiration behind her new brand.
With a nostalgia-tinged name that evokes a dream-like destination, Runaway Motel serves as an outlet for the dancer — who now has added designer to her impressive résumé — to bring her storytelling ability and creative vision into clothing. The brand's first collection, "Room 407," comprises of everyday clothes that are anything but ordinary. Arriving in three vibrant, color-blocked combinations selected by Goebel herself, each item feels wearable and unique at once. From the Future Sports Bra designed with asymmetrical straps, to the reversible C.E.O Bomber, to the multi-purpose 5 Star Scarf that can be worn however you want to, the range offers plenty of room for movement and self-expression.
Read on for our interview with Goebel about the making of Runaway Motel, and how the brand is redefining the meaning of active.
Your creative trajectory began with dance. At what stage did fashion enter the picture?
I've always loved fashion. Ever since I was a little girl, I've been cutting up clothes and making my own looks. It has been a dream of mine to start my own clothing line, and it finally felt like the perfect time to make that jump. I love to combine all the worlds of expression together, and fashion and dance go hand in hand.
Like you said, fashion and dance are two art forms with a symbiotic relationship. How exactly do you see their connection with each other?
As a dancer, attitude and personality not only comes from how you move, but also how you dress. Every project I create is a visual experience, so I'm constantly looking at the visual from a 360-degree perspective. The clothes are just as important as the moves, so I've always had an eye for style and understand how clothes can make you feel something just like dance does. Using both dance and fashion to express myself and help others do the same is so exciting to me.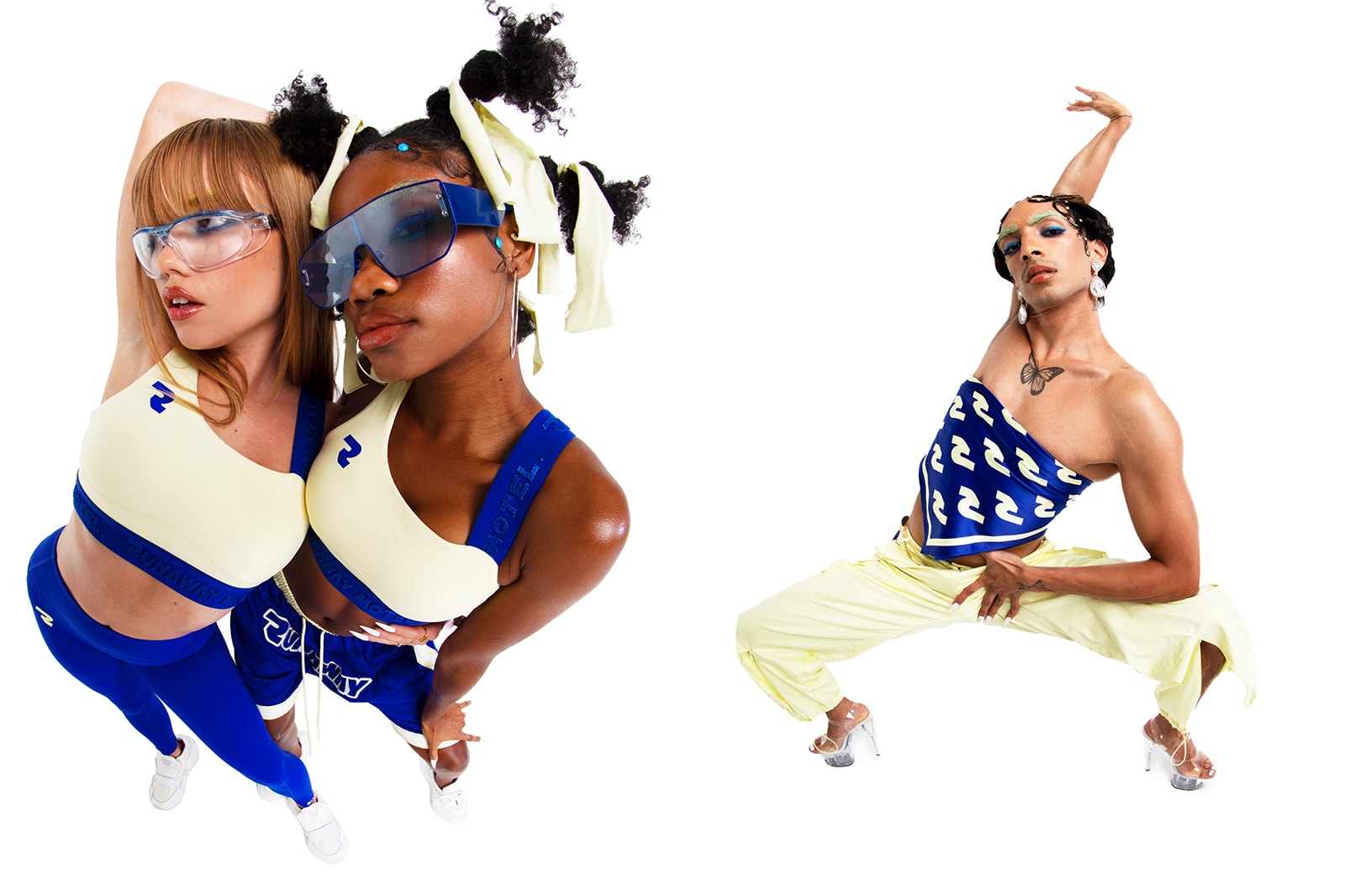 What made you decide to launch your own brand? Did you feel that there's something missing on the market?
Absolutely. I felt there wasn't any brand that offered me versatile pieces that I could dance in, work out in, and then go to a boujee dinner with friends in. When I travel, I can't take my whole wardrobe with me, and I'm constantly creating looks for all occasions with my dance clothes. That's what inspired me to create Runaway Motel. Being a boss that's always on the run, I knew I wanted to create quality, versatile pieces that move with you and are suited every occasion.
How did you land on the name and concept of Runaway Motel?
I loved the idea of creating an escape and a destination for our dreams. A place we can all escape to. A lifestyle of chasing our wildest dreams in style.
How would you describe your personal style, and how is that reflected in the brand's messaging and garments?
For me, comfort is everything. I have to feel comfortable in order to feel confident, so I naturally lean towards more lounge-y, casual pieces that I can dress up and dress down. Every piece of Runaway Motel was inspired by a piece from my closet. I'm all about walking into every room and owning it, and I love that Runaway Motel reflects that.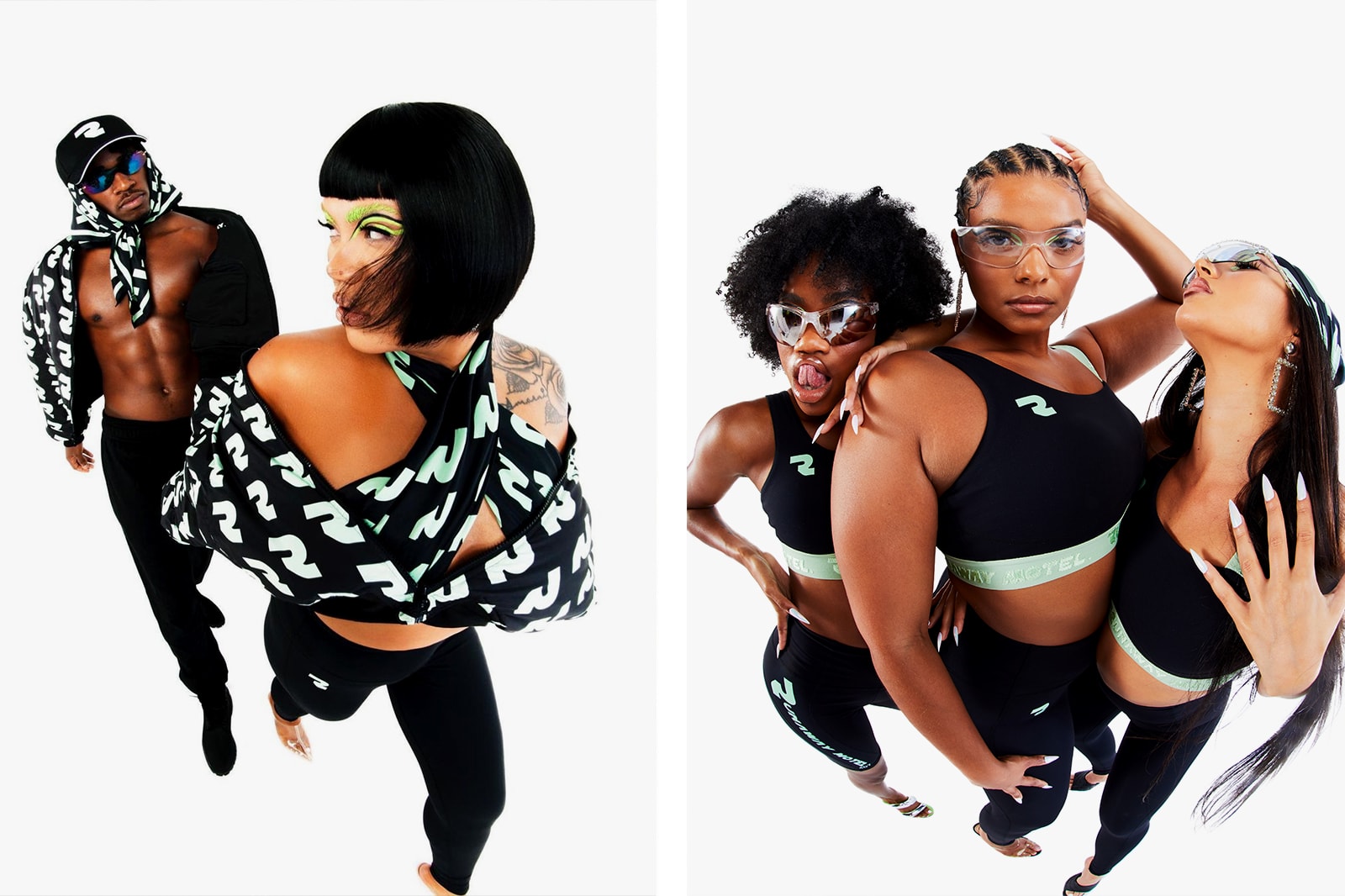 Talk to us about the key inspiration for Runaway Motel's inaugural collection, "Room 407." How does this first drop lay the foundation for the brand?
We are redefining "active" and what "activewear" means. We are the new active — leggings you can work out in and party in, bikinis made with a sports bra-support to make a Sportkini, hoodies and sweats that look good with a sneaker or a heel to suit your day. Our pieces work for any journey that you are on. I just love how versatile everything is, and it really can be worn your way.
What are some design details in the collection that you are particularly pleased with?
I'm so proud of the quality. Everything is beautifully made and feels so good on your body. For our leggings, we made a custom "MADE 2 MOVE" fabric that we worked so hard on. It's extremely comfortable, lightweight and super supportive. I've danced in every kind of legging, and I truly believe we've made the best. When you hold a piece from Runaway Motel, you really feel the workmanship, love and thought put into it.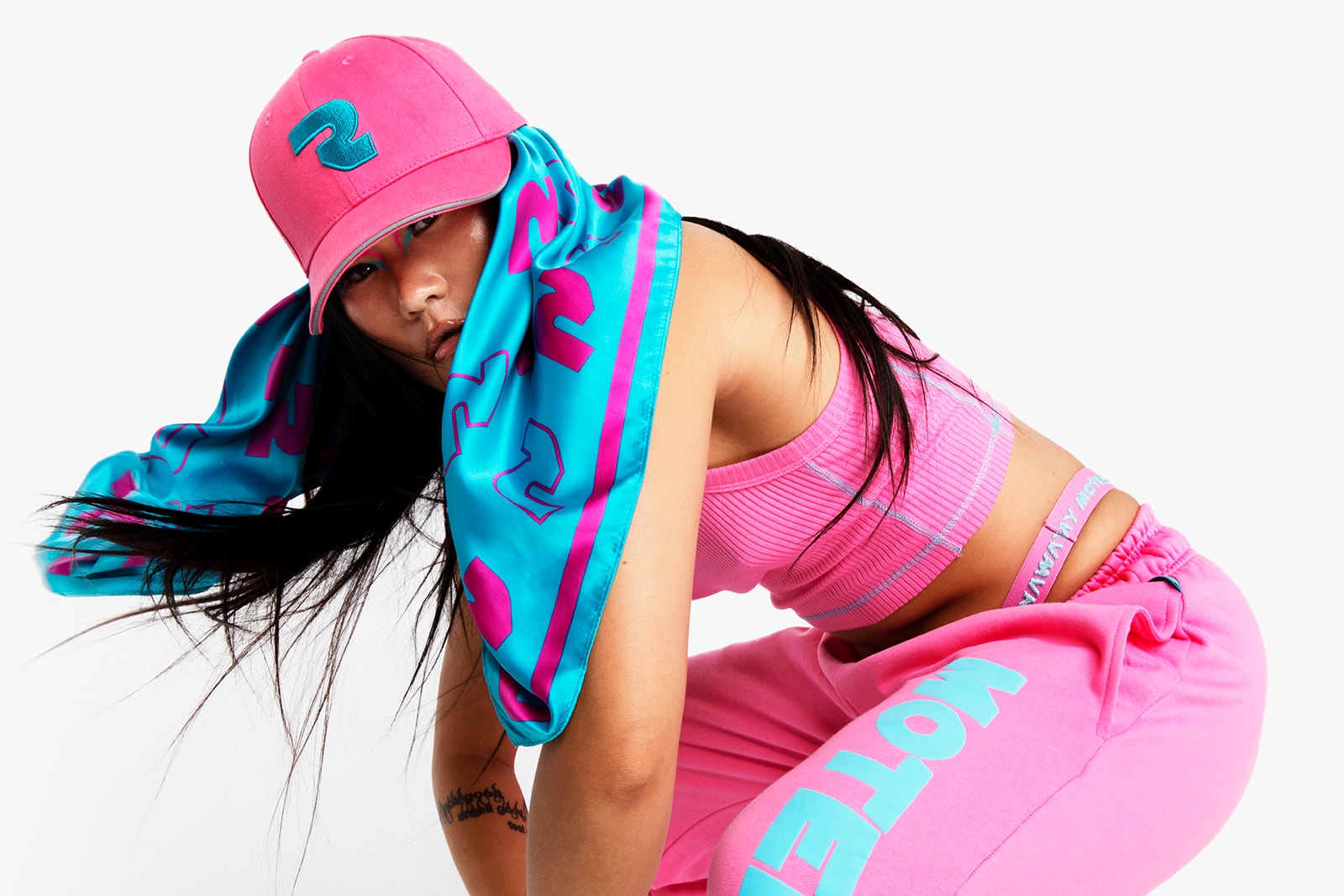 Who do you envision wearing Runaway Motel, and how do you wish your designs would make them feel?
Anyone and everyone! I want them to feel fearless and fly.
Speaking of that, inclusivity and diversity make up a significant part of the brand's identity. Why is that important for you, and how do you try to achieve that?
It's at the forefront of all my work. To celebrate all body types, ethnicities and walks of life. I'm also so excited that we run sizes from XS to 4XL. As a curvy girl, I've always felt I've struggled to find bold, cool and sexy clothes in my size, so it is essential that we offer comfort and quality for all shapes and sizes.
Looking back at the past few months of working on the brand, do you see any similarities between choreography and conceptualizing a collection? How did your specialty help bring Runaway Motel to life?
Being able to design and creatively direct this whole collection has been amazing. I am such a perfectionist, and I paid close attention to every detail. I just wouldn't do anything in life unless I put my heart and soul into it. I truly feel like I've approached this like any other project — with great intent, passion and hard work.