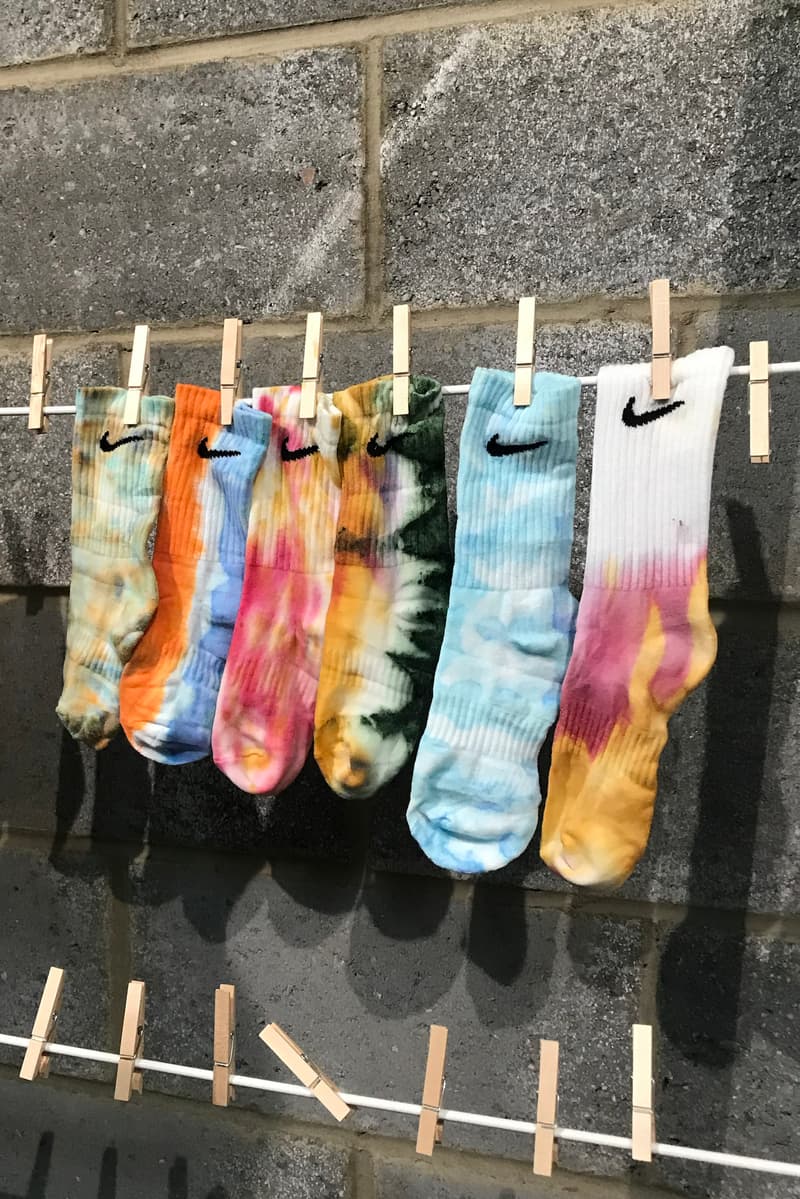 1 of 3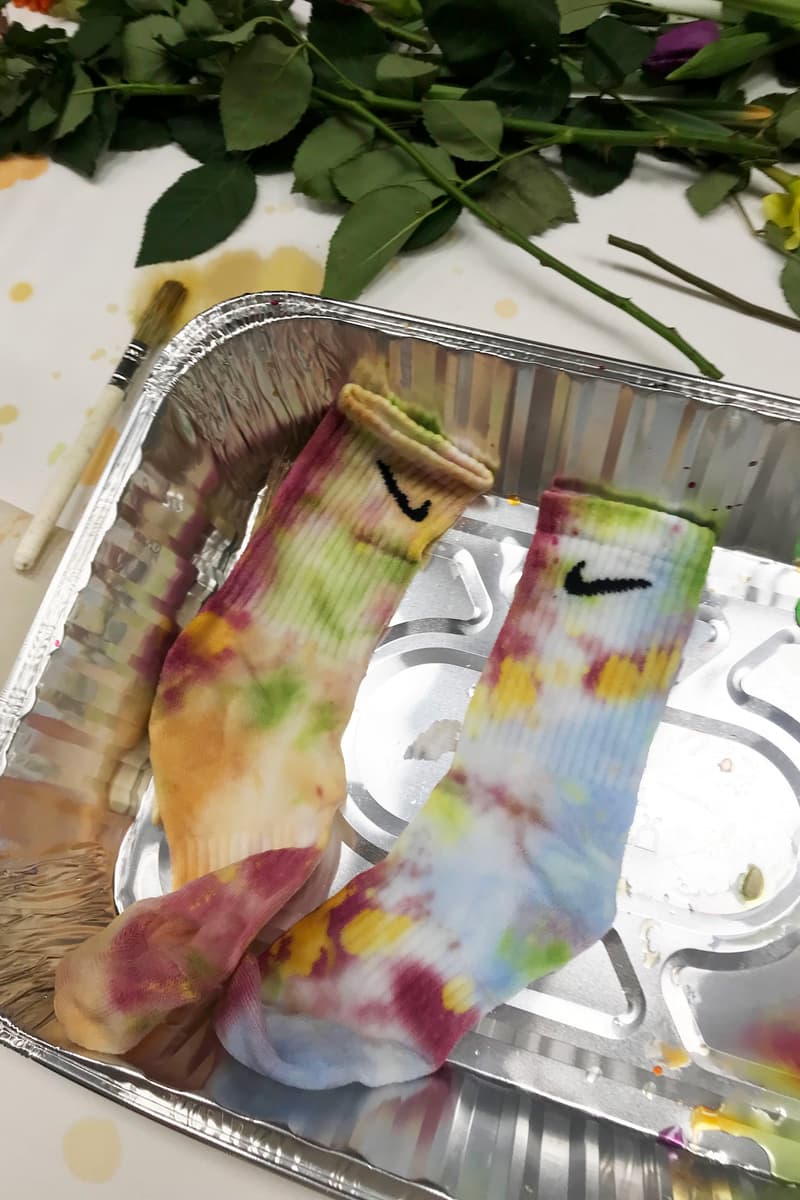 2 of 3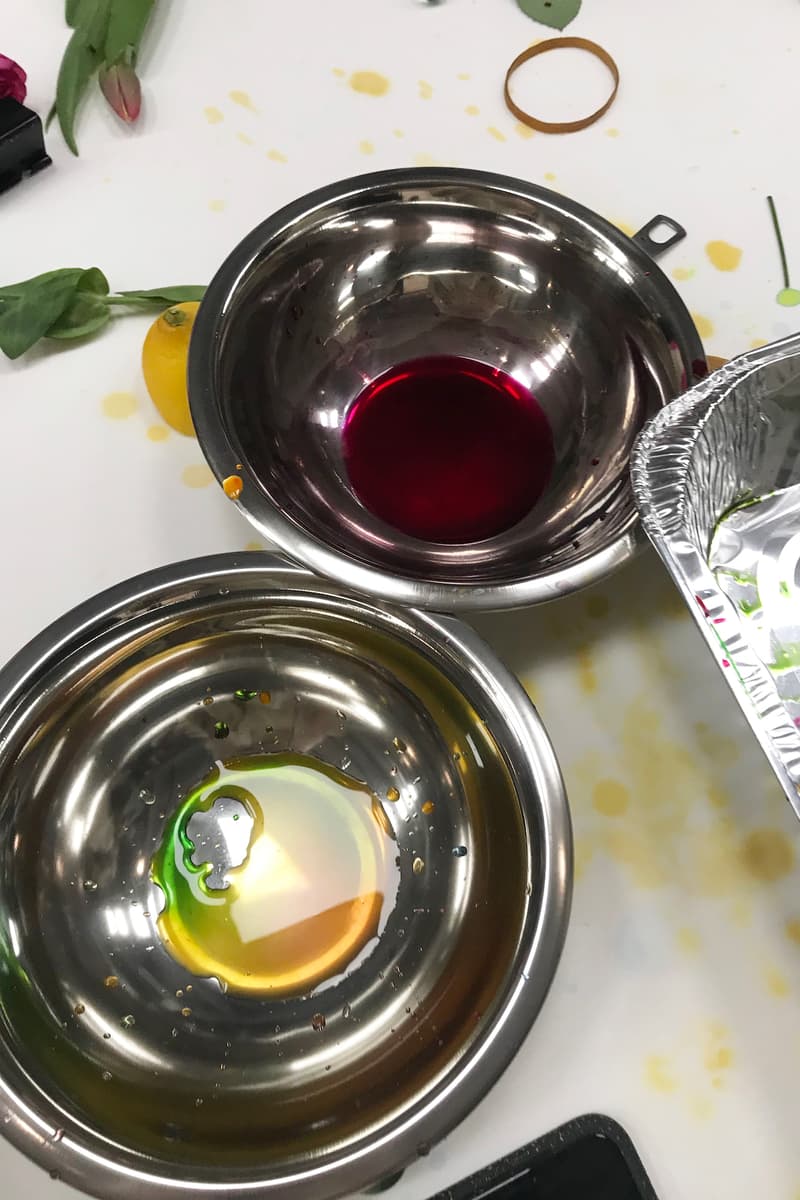 3 of 3
How to Tie-Dye Socks at Home
Time to get crafty with this easy DIY tutorial.
If you've been dying to get crafty during self-isolation, we've got the perfect easy DIY tutorial for you. Colorful and tie-dyed socks have been popping off all across social media, and whilst most of us are spending our days at home in self-isolation, there's no better time to get creative. If you're looking to create your own pair of vibrant Nike socks inspired by Sammy Jo's latest drop, or create an artistic take on an old pair of discolored socks, here's how.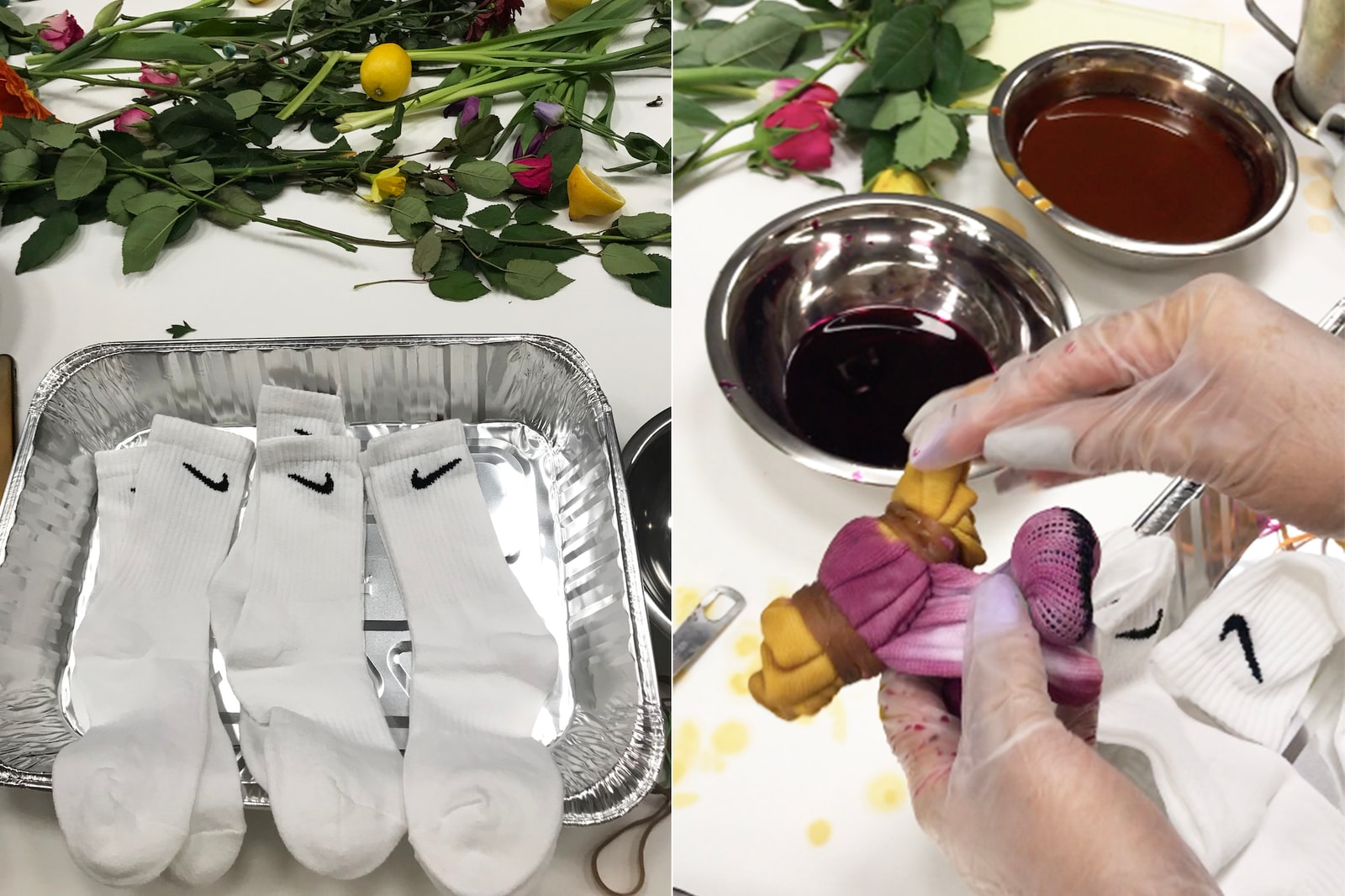 What You'll Need:
- Dye
- Bleach
- Water
- Rubber Bands
- Protective Gloves
- A bowl or tray
How To Dye:
1. Begin soaking your socks thoroughly in water. Squeeze out excess.
2. Roll up socks, and attach rubber brands across in your choice of shape. Make sure they are tight.
3. Soak socks in your choice of dye (this step may vary depending on the dye you use, so make sure to read the instructions on your packaging). You can mix and match, dip-dye or completely soak – get creative. Utilize the rubber bands to create new patterns, or use anything at your disposal to create funky effects. Make sure you're wearing gloves, as the dye will stain your hands.
4. Use bleach to create interesting patterns and graphics using a paintbrush. Bleach will react with the dye, and result in a spot-like effect.
5. Remove rubber bands and rinse socks in cold water until water runs clear and all excess dye is washed out. Depending on your choice of dye, you may need to run your socks through the washing machine.
6. Hang to dry.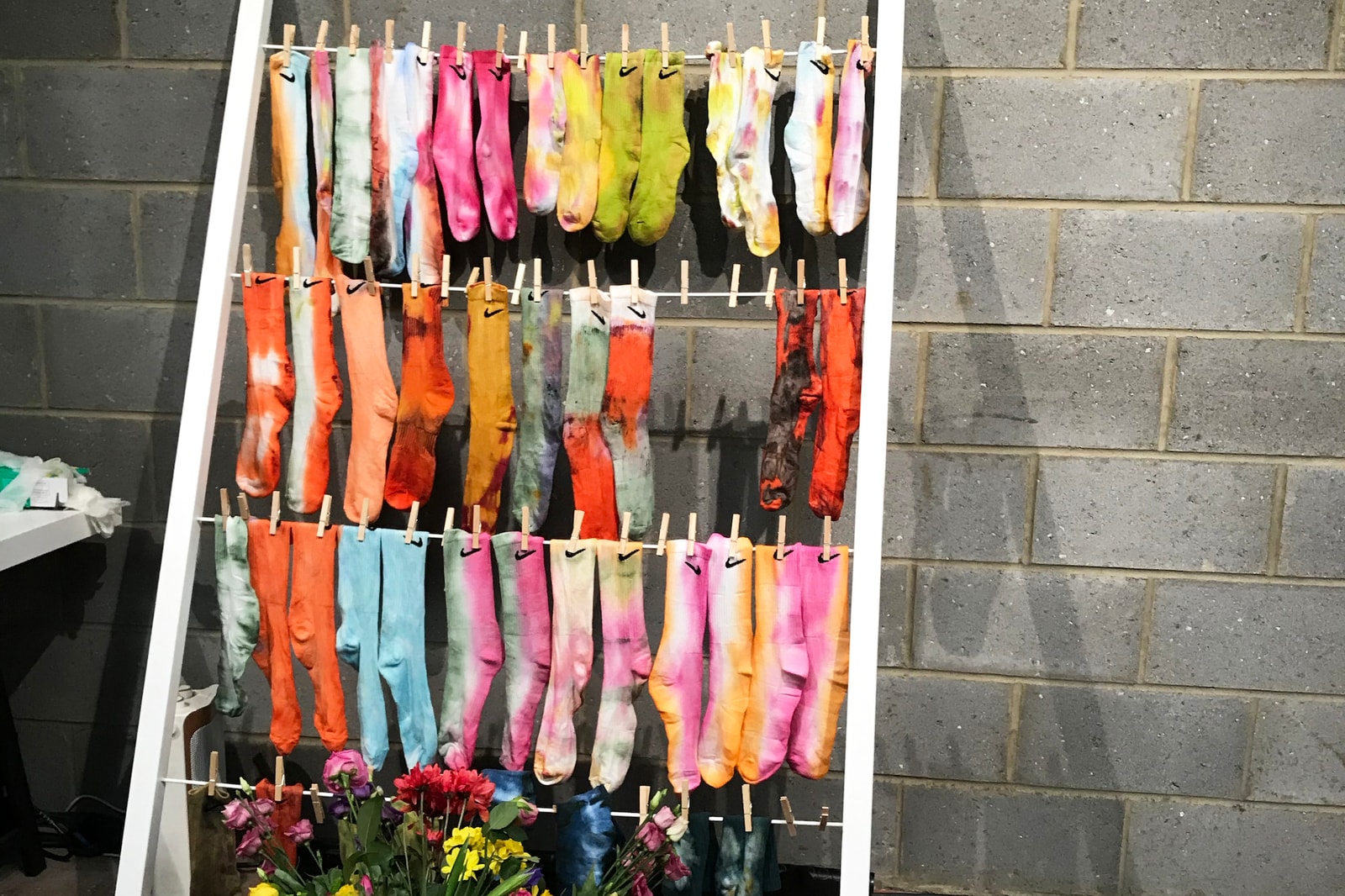 This DIY is incredibly simple, and leaves room for you to create endless of options and designs – not just limited to socks. The same technique can be used on everything from T-shirts to bedsheets, so don't be afraid to think outside of the box. If you're looking for a good fabric dye to get started, Rit Dye has a wide range of colors as well as tutorials readily available. You can also utilize things in your home to make your own natural dye, using tutorials and videos involving boiling fruit and flowers.
If you're looking to try out the tie-dye technique, make sure to tag us on Instagram and show off your results.
---
Share this article