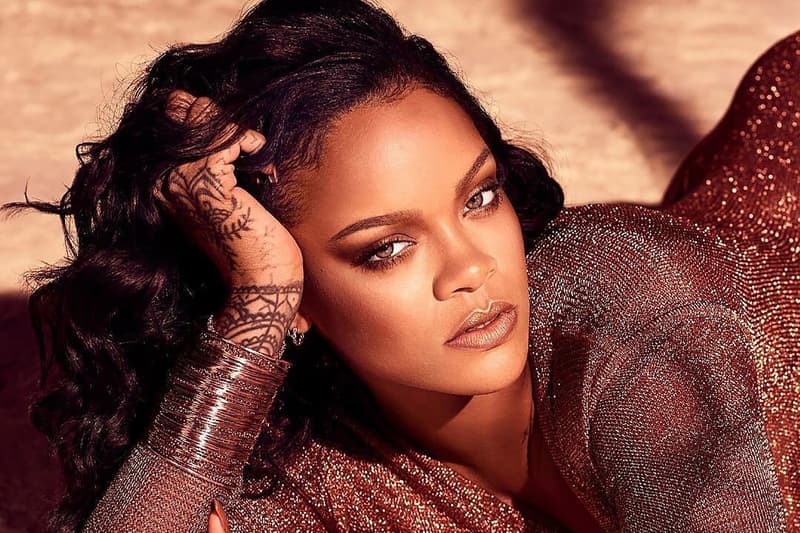 Fashion
Rihanna Rewrites the Rules and Is the First to Wear a Durag on the Cover of British 'Vogue'
The mogul also discusses how she has been "aggressively working on music."
Rihanna Rewrites the Rules and Is the First to Wear a Durag on the Cover of British 'Vogue'
The mogul also discusses how she has been "aggressively working on music."
British Vogue has just unveiled its May 2020 issue starring none other than Rihanna. The publication has tapped the Barbadian singer, songwriter, actress and businesswoman for its two exclusive covers featuring her in a durag on both editions.
For those who aren't familiar, "the ultimate purpose of the durag when it was first conceived was neither about choice nor functionality. It was enforced, a method to suppress black women's beauty and distinguish their lowly, inferior status as labourers," as explained by British Vogue. Today, the head cloth is a celebration of Black culture and is worn as a fashion statement accessory on the streets, the runway, the red carpet and even the cover of magazines.
In her interview with the magazine, Rihanna talks about managing her work-life balance and how she's been "aggressively working on music." "I feel like I have no boundaries. I've done everything – I've done all the hits, I've tried every genre – now I'm just, I'm wide open. I can make anything that I want," she explains.
Take a look at both covers in the posts below and read Rihanna's full interview with British Vogue here. In case you missed it, don't forget to listen to RiRi's new collaborative track with PARTYNEXTDOOR.
---
Share this article