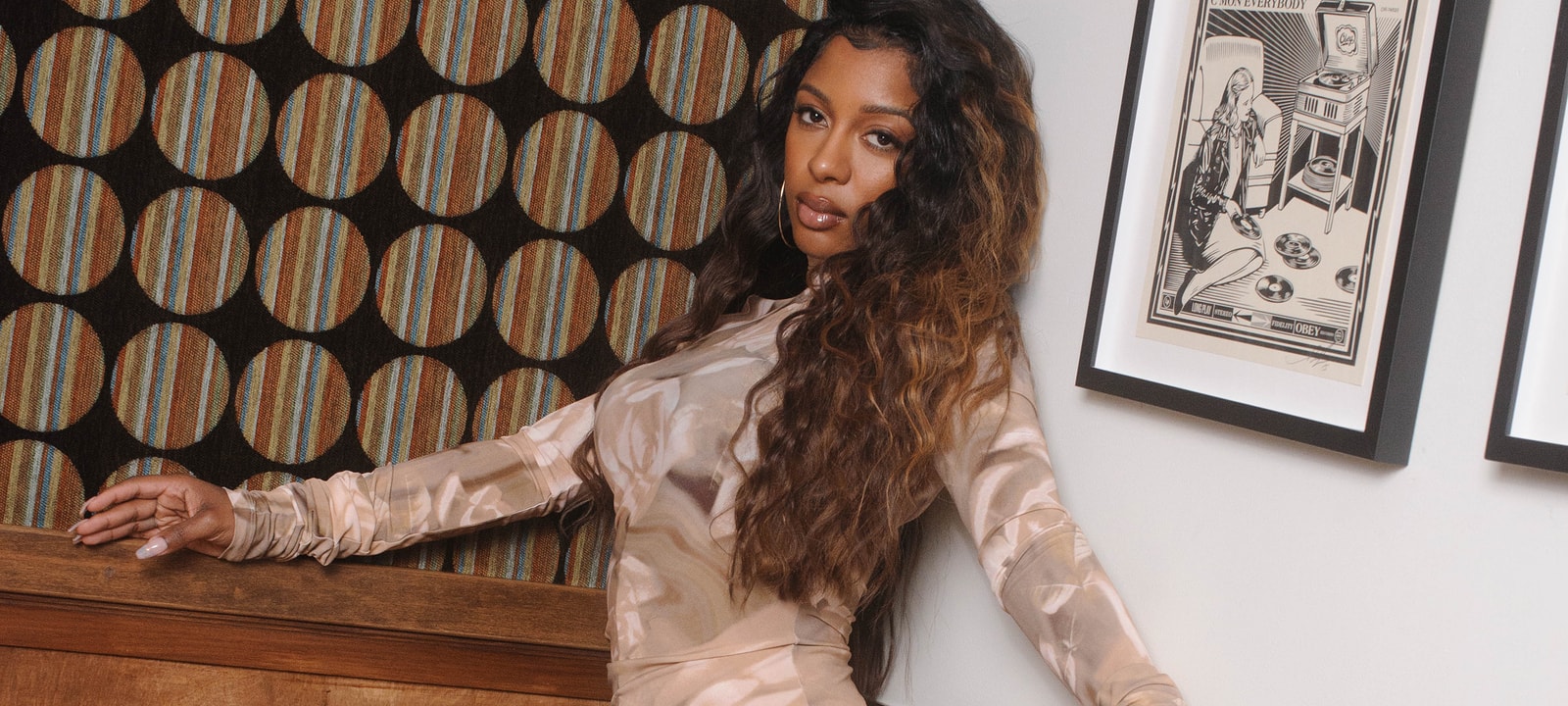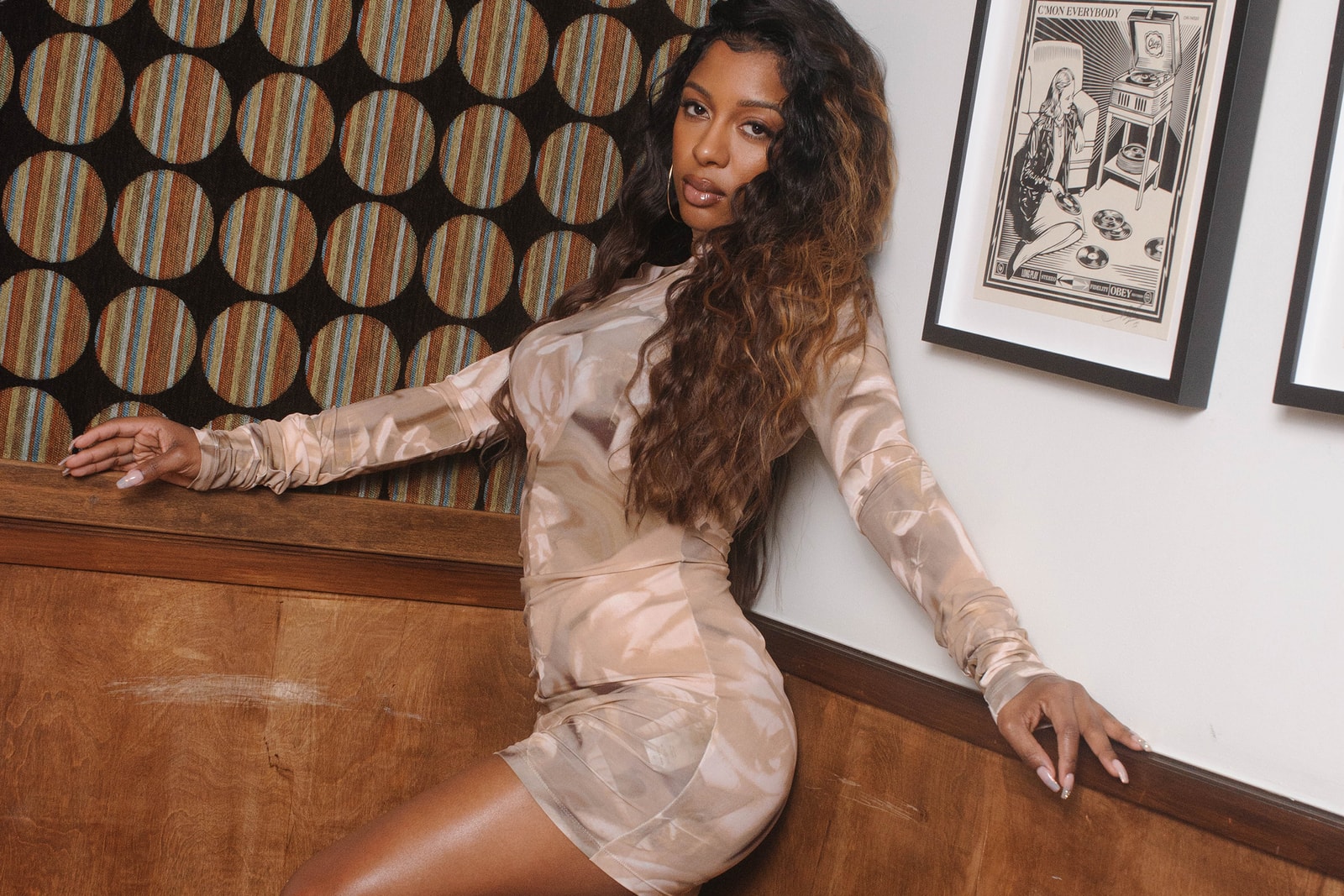 Victoria Monét's Moment to Shine
The singer-songwriter behind your favorite hits makes a phenomenal debut with 'JAGUAR.'
You're familiar with Victoria Monét's work a lot more than you realize. The Los Angeles-based artist, who cut her teeth writing a song for Diddy Dirty Money, has been a prolific songwriter since 2010, working with some of music's biggest acts including girl group Fifth Harmony, Ariana Grande (who calls Monét her best friend) and more recently, sister duo Chloe x Halle on the lead single of their Ungodly Hour album, "Do It." For her work on Grande's thank u, next, the 27-year-old has even received not only one, but two Grammy nods.
While she is known for her prowess as a composer and lyricist, with the release of her much anticipated debut project JAGUAR, Monét is stepping into the spotlight as a singer with a unique R&B-pop sound. The nine-track record, featuring singles from "Moment," a sultry anthem that boldly explores sexual fantasies, to "Experience," a joint effort with Khalid and SG Lewis that evokes '70s disco, is a lush collection of songs that takes listeners into Monét's dazzling and nostalgia-tinged sonic universe. Her music videos, including that of the project's title track "Jaguar," are equally dreamy and captivating, further revealing Monét's brilliant creative vision and her ability to story-tell.
In an interview, we spoke to Monét about her journey in the industry, what it's like making her own music and how working on the soundtrack of Issa Rae's Insecure helped her land on the '70s theme for JAGUAR. Read on for our conversation, accompanied by an editorial shot pre-lockdown at The Speek Suite at The LINE LA.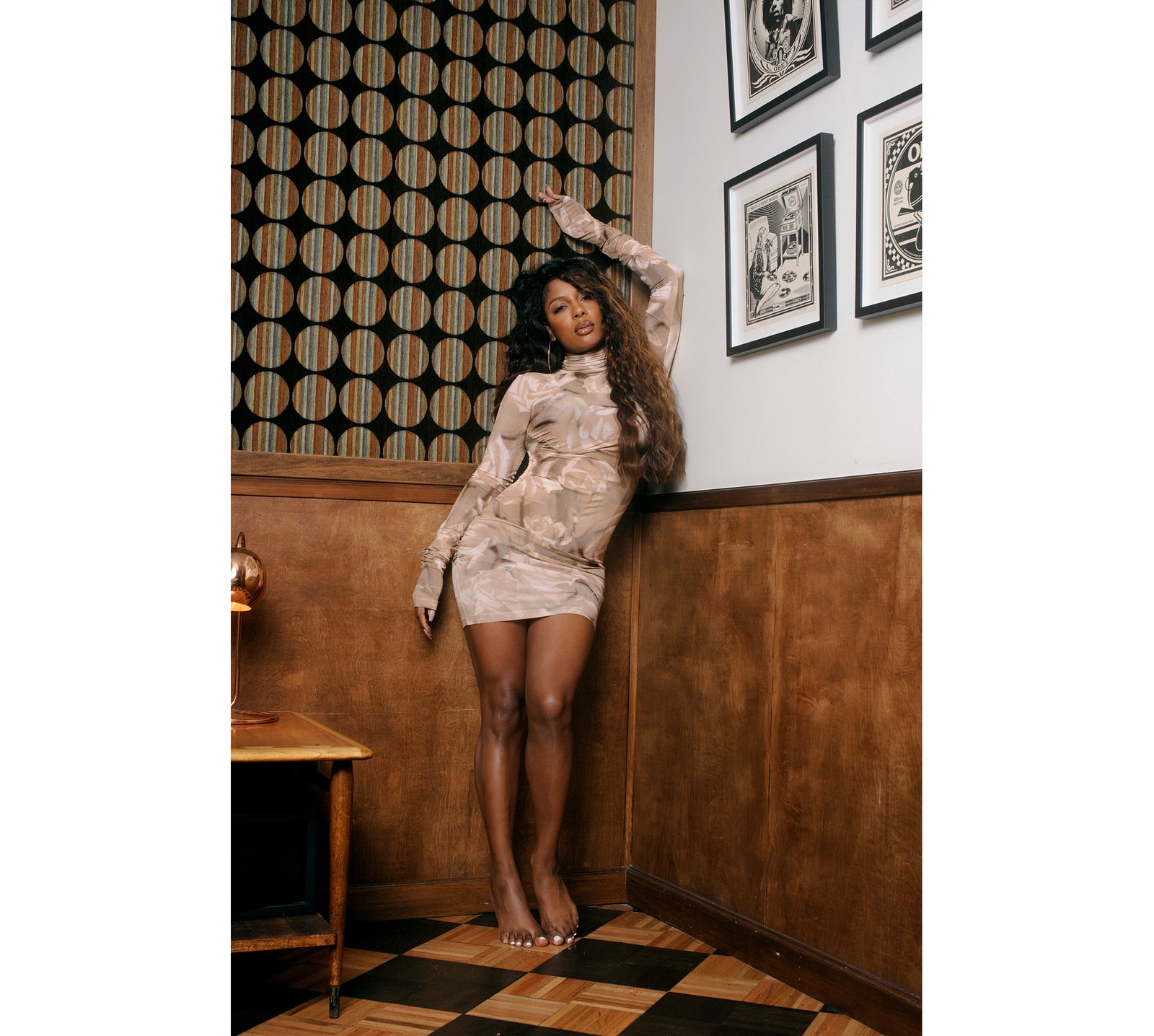 Every time you release a new song or video, it prompts thousands of comments that say things like, "you're missing out if you aren't listening to Victoria Monét." Do you read the comments?
Yea, I do read comments. It's really an honor to have such a supportive, non-problematic fanbase, which is why I even feel comfortable reading the comments on my social media. However, I'm usually still afraid to venture over and read direct YouTube comments. They can be a bit more harsh or triggering, and I have to be in a certain headspace to handle it.
Longtime fans who had been patiently waiting for your new project, JAGUAR, would know that you've been working in the music industry for quite some time. How did you get your start in your career?
It's really difficult to name any point in my career as the "start," because I still feel like I am just starting. There's so much I have yet to do.
My love for music, however, started at a really young age and I expressed that love through dance. I've always loved the stage, because it allowed me to become a different character. I didn't have to be the shy, timid Victoria, I could be my most vibrant self without guilt. I used to say I wanted to be a triple threat — a singer, dancer and actress — and now I want to be much more.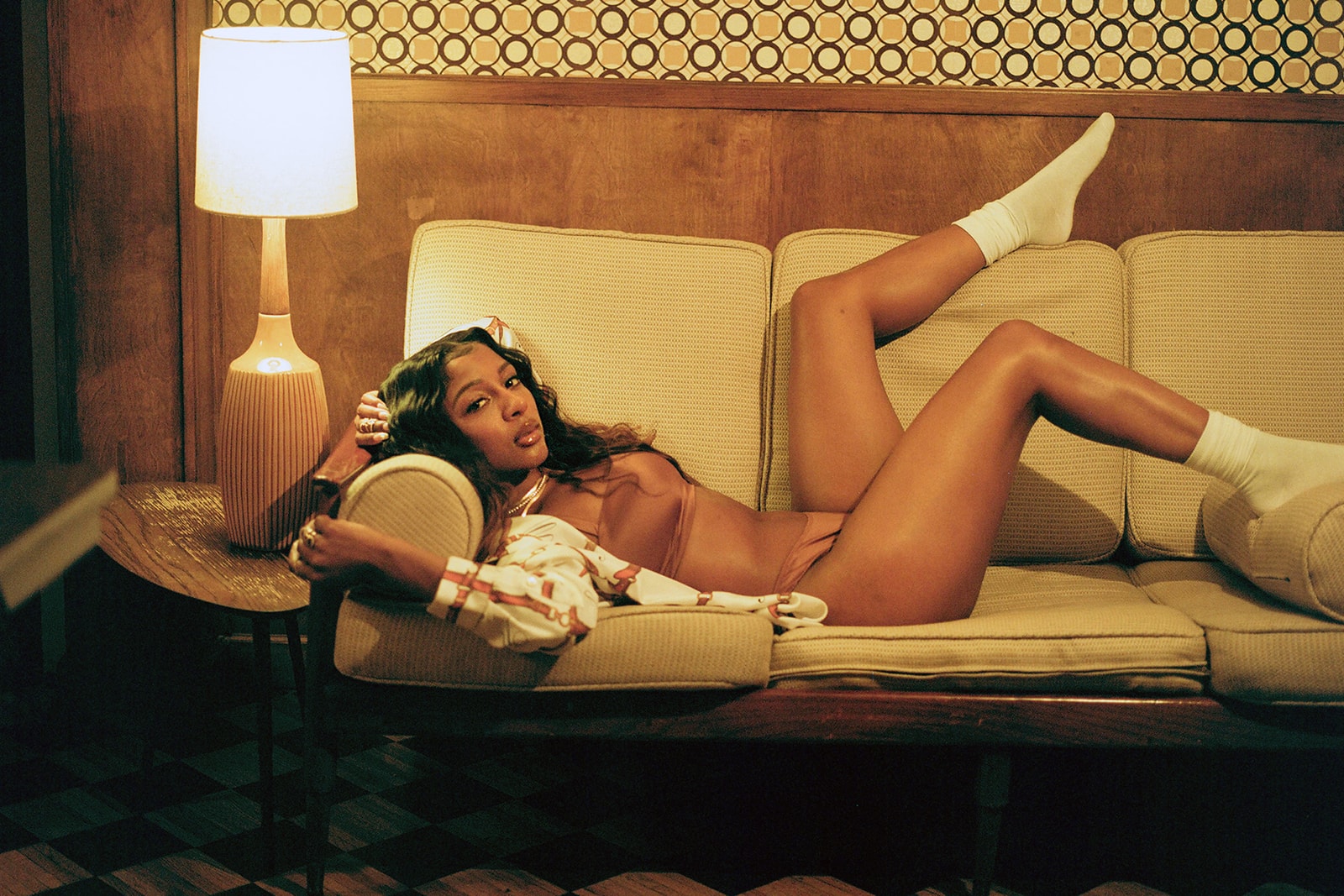 Where did you live before you moved to LA?
I lived in Sacramento.
What are your childhood memories of your hometown?
My childhood was full of a lot of great memories of family. My family had get-togethers for almost everything. We love to be together. I also have a lot of memories of rehearsals — right after school and sometimes until 2 a.m. I was kicked out of my house because of this as well.
You are a prominent songwriter behind numerous major hits. Is there anything different when you write your own music, compared to when you write for other artists?
My approach to writing anything is always to do my best work. That remains the same no matter who it is for. The only difference is the choice of sonics and lyrical direction or style. I have my own sound and the artists I write for have theirs. I love to explore both.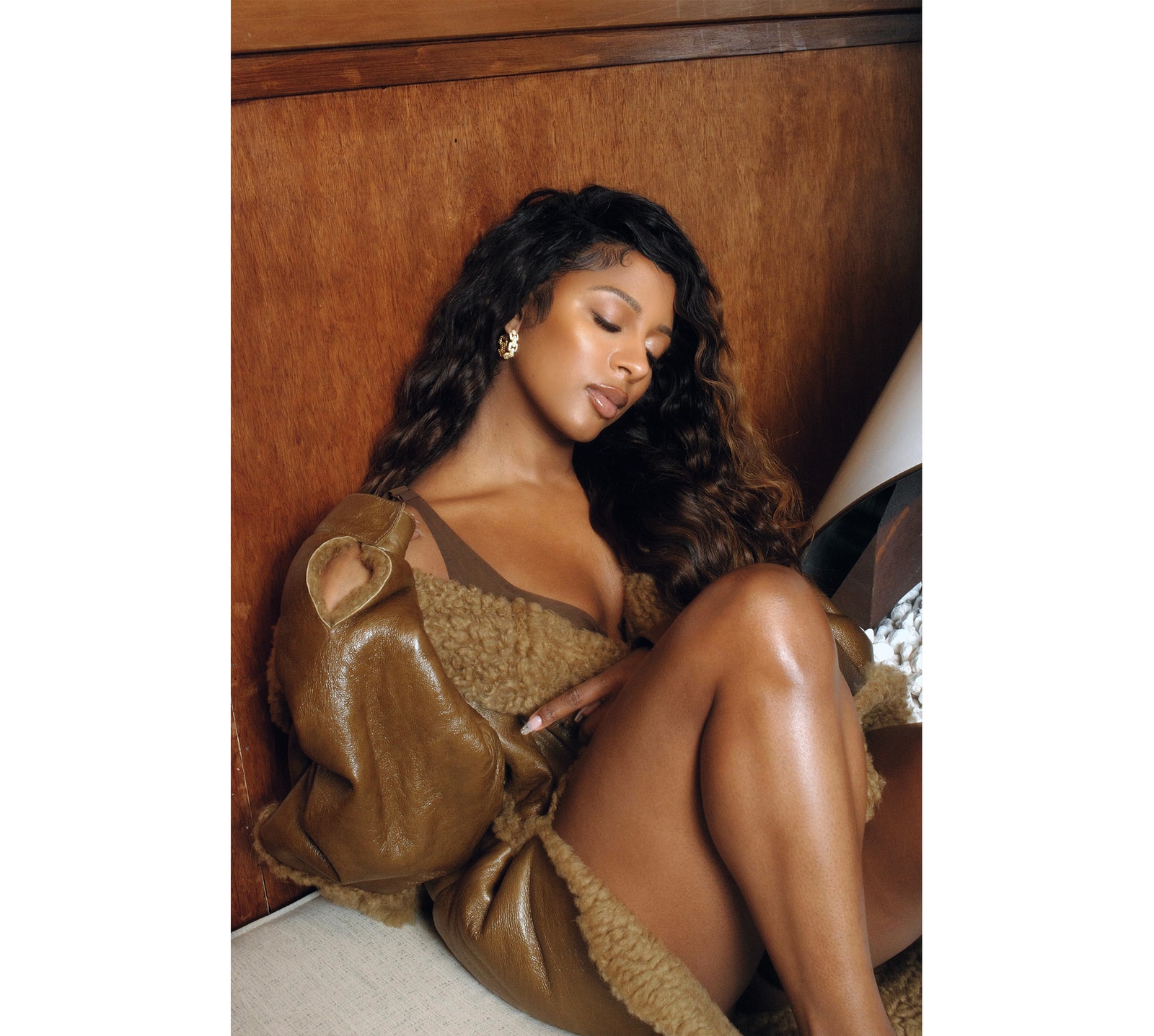 FENTY shearling jacket, SKIMS bra, Fallon jewelry.
From the sound to the visuals, JAGUAR has such a strong identity that is distinct from your previous work. How did the concept of the project come to be?
It started with Insecure's music supervisor [Kier Lehman] asking me to recreate a song called "The Glow" for the season finale of the show. After recording that '70s, disco-style song in the summer of 2018, along with "Little More Time" with Lucky Daye, I decided I wanted to pursue a similar sound in my own music. I wanted to get to the root of the music I have always loved, which is '60s and '70s oldies and classics. They remind me of memories with my grandma. RIP.
In a way, do you think having written songs of a variety of genres for different artists, also helped you find your own sound?
Yes, I think I learn a lot by writing different styles of music and being challenged to approach things differently. It will always sharpen my pen.
On the visual side of things for JAGUAR, what were the inspirations?
My visuals had to match the music I made, and still feel new and fresh. I used my earth tone aesthetic and added '70s styling and flair. Things like star filters, oiled brown skin, long hippie-style hair and brown-based dewy makeup created the foundation.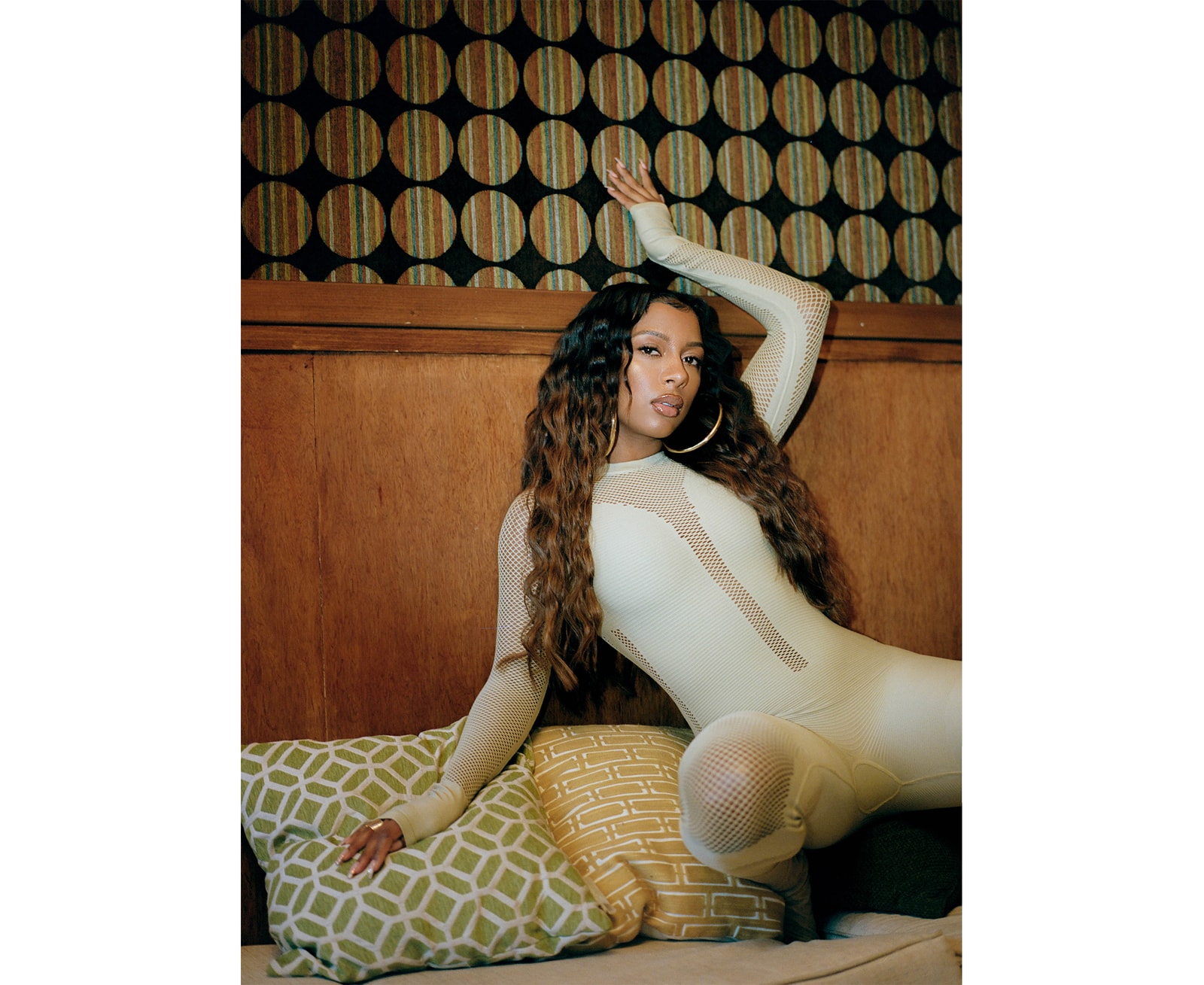 A lot of the songs on this project, like "Moment" and "Ass Like That," are about owning one's sexuality and desires. As a young, queer woman, how does this topic resonate with you?
It's important to have our perspective heard. It's important to remain honest through music and share relatable thoughts and experiences. To me, it all ties back to representation.
Is it important for you to create music that makes people feel seen or empowered?
Absolutely. That's one of my biggest goals.
Plans for 2020 have obviously either been changed or postponed due to the pandemic, but what are some things fans can expect from your JAGUAR era?
One thing I can promise in the JAGUAR era is great music! Everything else is secondary.