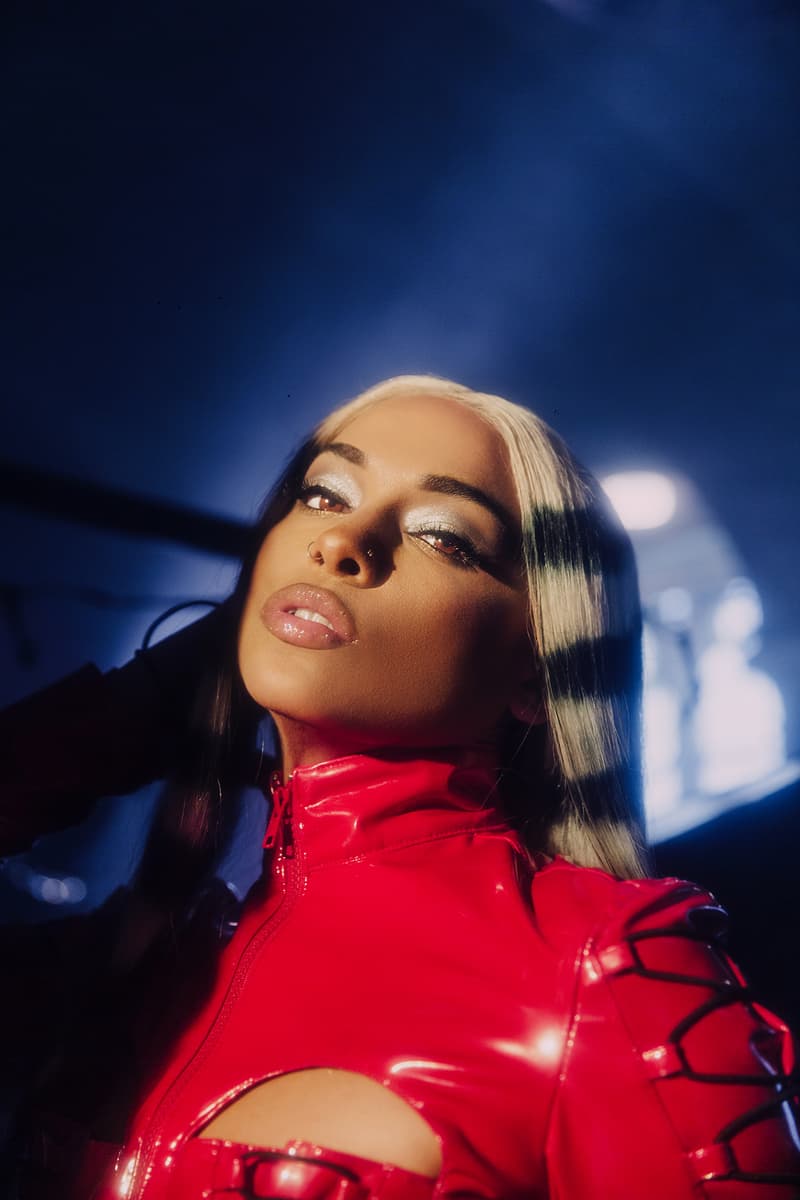 Best New Music of February: SZA, Princess Nokia, Snoh Aalegra and More
New tracks and remixes for your playlist.
Music
Best New Music of February: SZA, Princess Nokia, Snoh Aalegra and More
New tracks and remixes for your playlist.
With festival season on the horizon, February saw a number of exciting new music releases from some of the industry's favorite artists and freshest talent. From "Fkn Around," a feel-good track by Brooklyn five-piece group Phony Ppl featuring rapper of the moment Megan Thee Stallion, to "Green Eggs & Ham," lifted from Princess Nokia's new album Everything Is Beautiful, listen to the best new tracks and remixes of the month below.
While you are here, check out the top 10 artists to watch in 2020.
Following the release of her last single "Ass Like That," Victoria Monét has returned with another steamy track titled "Moment." Recorded as part of the R&B artist's forthcoming album Jaguar, the song is a bold exploration of one's sexual fantasy. An accompanying music video directed by Valentin Petit sees a lingerie-clad Monét sharing intimate moments with a love interest, as the duo is placed amongst surreal landscapes.
A joint effort between Phony Ppl and breakout rap star Megan Thee Stallion, "Fkn Around" has finally got its own music video. Shot against the backdrop of a car wash and repair shop, the flirty visual sees the group dancing around while hosing down cars. The song was first premiered at the Houston rapper's NPR Music Tiny Desk Concert last December, when she was backed by the Brooklyn band.
A Valentine's Day treat for music fans, Snoh Aalegra has tapped one of her idols Pharrell Williams for a remix of her hit single, "Whoa." Blending the soulful vocals of the Swedish artist with the signature sound of the rapper, this rendition of the song is written with an updated verse featuring quotable lyrics, like the line "And when we mix, we make the matrix glitch."
Chika – "Industry Games"
Alabama-born rapper Chika has revealed the title track of her anticipated debut EP Industry Games. Setting the tone for her upcoming project, the 22-year-old MC delivers her razor-sharp lyricism on the track: "Industry games, yeah/rapping but they not in love with it/think it's a shame yeah/I'm 'bout to pop on some other sh*t/think it's a game."
Before the month comes to an end, Princess Nokia surprised fans with the announcement that she would be releasing not one, but two new albums on February 26. Lifted from one of those two LPs, Everything Is Beautiful, the Dr. Seuss-inspired track "Green Eggs & Ham" features catchy lyrics (Green eggs & ham/Sam, I am/I'm the man/With the plan) and arrives with a whimsical music video.
Part of the soundtrack to the upcoming animated film Trolls World Tour, "The Other Side" is a delightful collaboration between SZA and Justin Timberlake. The dance-inducing anthem is released alongside a retro-meets-futuristic music video, in which the CTRL songstress shows off multiple wardrobe changes. From a silver sequinned catsuit to a Cher-inspired, metallic purple two-piece, hit play to see her head-turning looks.
Mabel – "Boyfriend"
Following the release of her debut album High Expectations from last year, U.K. pop star Mabel is back with a brand new single. Titled "Boyfriend," the upbeat song is accompanied by a cinematic visual filled with stunning choreography, sci-fi references and '90s-inspired outfits à la Aaliyah.
"Bittersweet" marks the first new music release from British singer-songwriter Lianne La Havas since 2016. Despite her long hiatus from the industry, the soul artist shows that she she still has the ability to command attention with her raw yet characteristically rich vocals on the track.
Atlantic Records signee TeaMarrr has enlisted D Smoke, the winner of Netflix's reality series Rhythm + Flow, for a remix of her song "Kinda Love." Watch the lyrics video above and check out the teaser for an upcoming music video here.
Directed by Christine Yuan and produced by PUSH Media and Object & Animal, Korean artist Lim Kim's artful video for "MONG" is set in a fairytale world inspired by Zhuangzi's famous Butterfly Dream poem. The ethereal track is part of the singer's GENERASIAN EP, the first project she's released since parting ways with her former label Mystic Story and leaving the K-pop industry in 2016.
---
Share this article