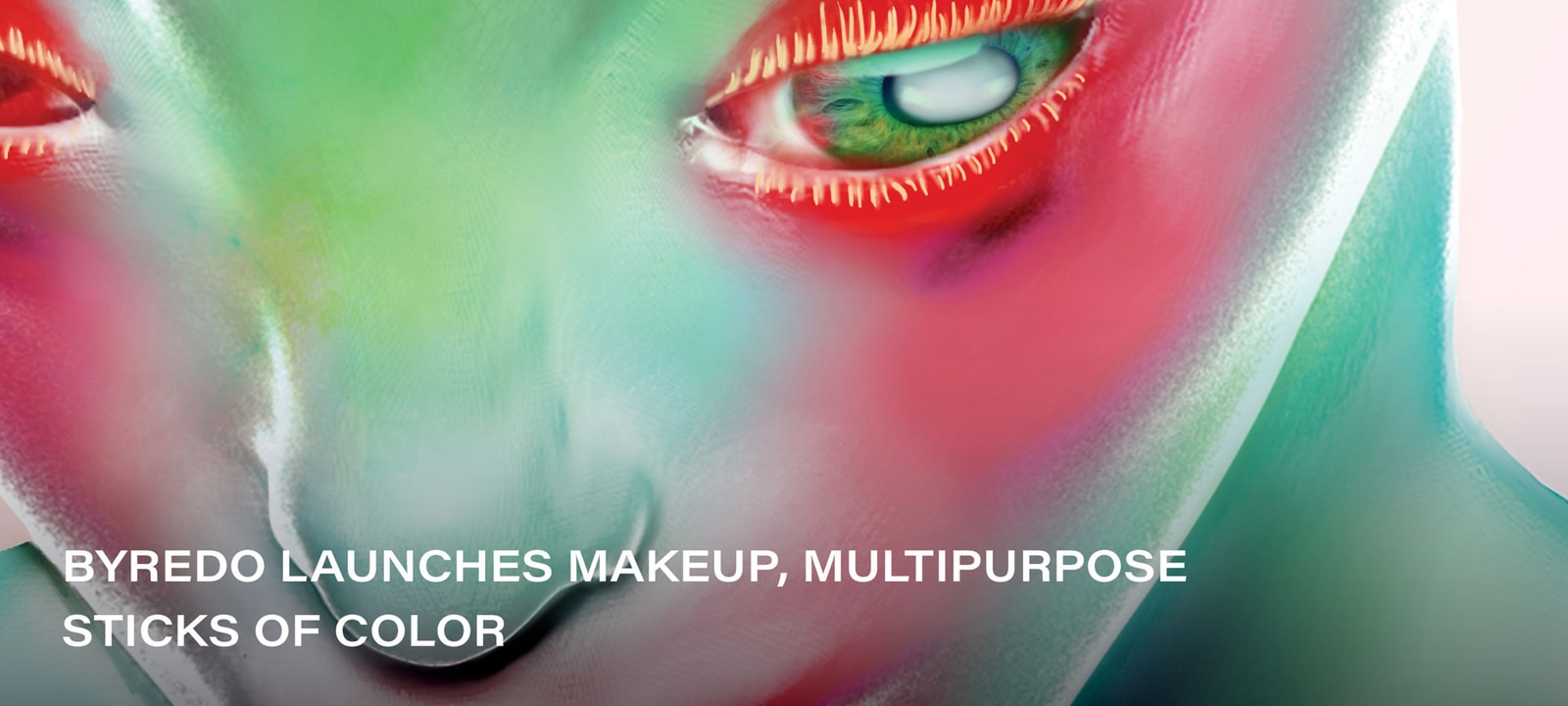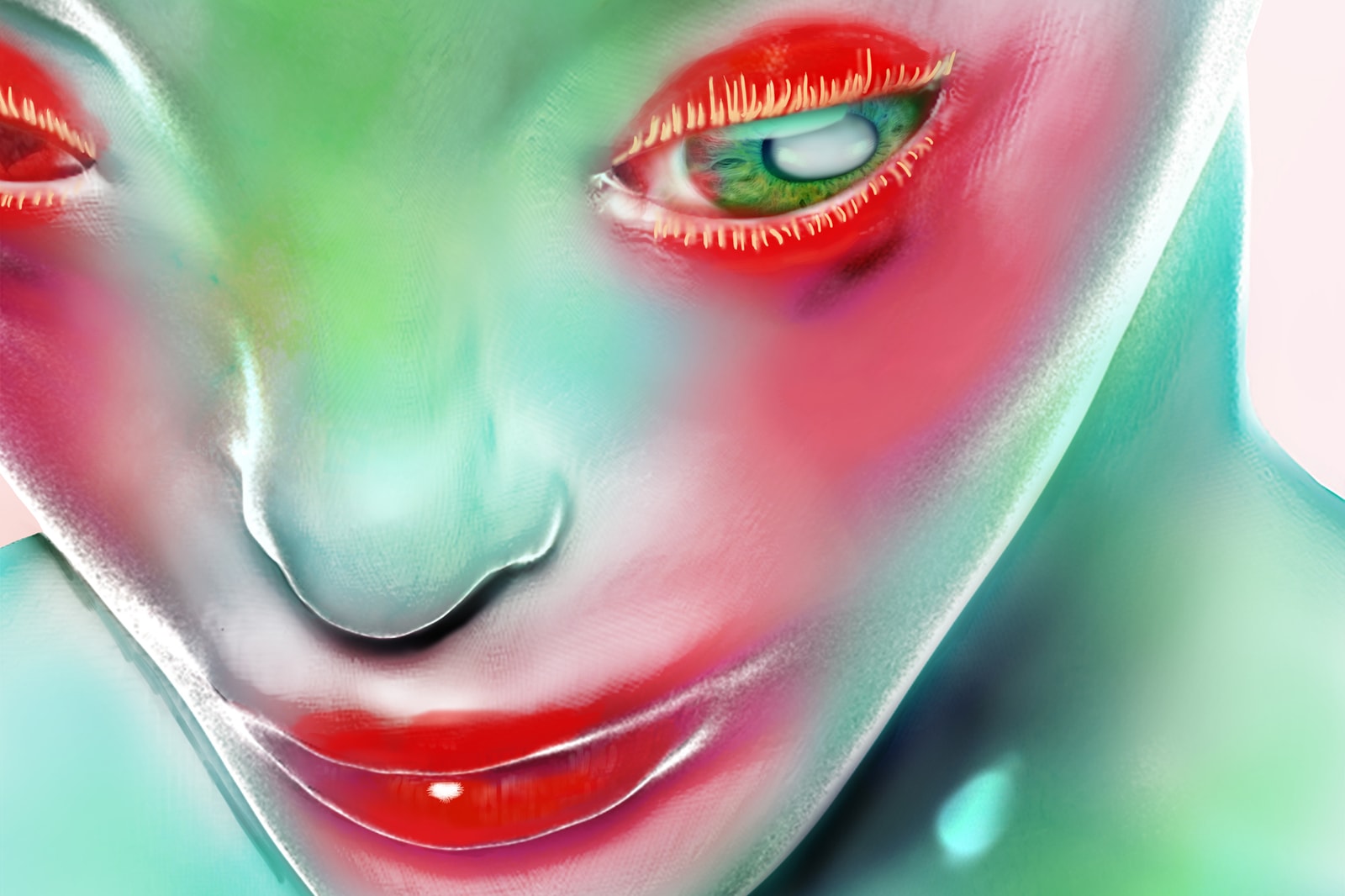 Two years ago, Byredo Founder and Creative Director Ben Gorham started working on what would become Byredo Makeup. "We wanted makeup — both wearing and making — to be instinctive," Gorham states. "As I started to really look at the beauty world I found much of it conservative and conventional. I thought we can do this, and we can do it differently." Different, but no lesser a counterpart to the personal, human elements its fragrances imbued.
Together with renowned makeup artist Isamaya Ffrench, Gorham started with color, weaving a narrative around an idea they called the "open beauty system." The idea was to take traditional makeup products and give them a multipurpose lease on life, giving the choice of self-expression back to the wearer. "I do not want to tell people how to wear cosmetics, but to inspire them," explains Ffrench. "Our first products are simply sticks of colour – colours that are universally beautiful and to be worn in whichever way you like."
The ensuing Colour Stick, arriving in 16 shades, launches beside lipstick (in 7 satin and 8 matte shades), mascara, eyeliner and lip balm. Though the latter products aren't multipurpose, Gorham and Ffrench would instead position subjectivity in the weight of the colors and names. "As in Byredo's scents, it's about translating an emotional connection, this time through colour and language; there is a nostalgic, specific, sensorial attachment through both the colours and the names," Ffrench says.
Imagine, without seeing, what a "Red and Blue" or "Divorce" red lipstick might look like. Then imagine the product in your hand — the curvilinear, anthracite metal-cased lip balm or curved red mascara container — hear the click of the lipstick's gliding magnetic closure. Physical objects ground each product narrative, in a matter of form follows function, and wholly still representative of its own totemic quality.
Byredo Makeup will be available on October 1 in Byredo stores in London, New York, Los Angeles, Paris, Stockholm, Singapore, Dubai, Seoul and Taiwan, and online at Byredo.com. The October launch will include the Colour Stick ($30 USD), Lipstick ($42 USD), Mascara ($45 USD), Eyeliner ($40 USD) and Lip Balm ($42 USD) while the 5-Colour Eyeshadow ($70 USD) will release in November.
Read our interview with Gorham and Ffrench on the making of Byredo Makeup below.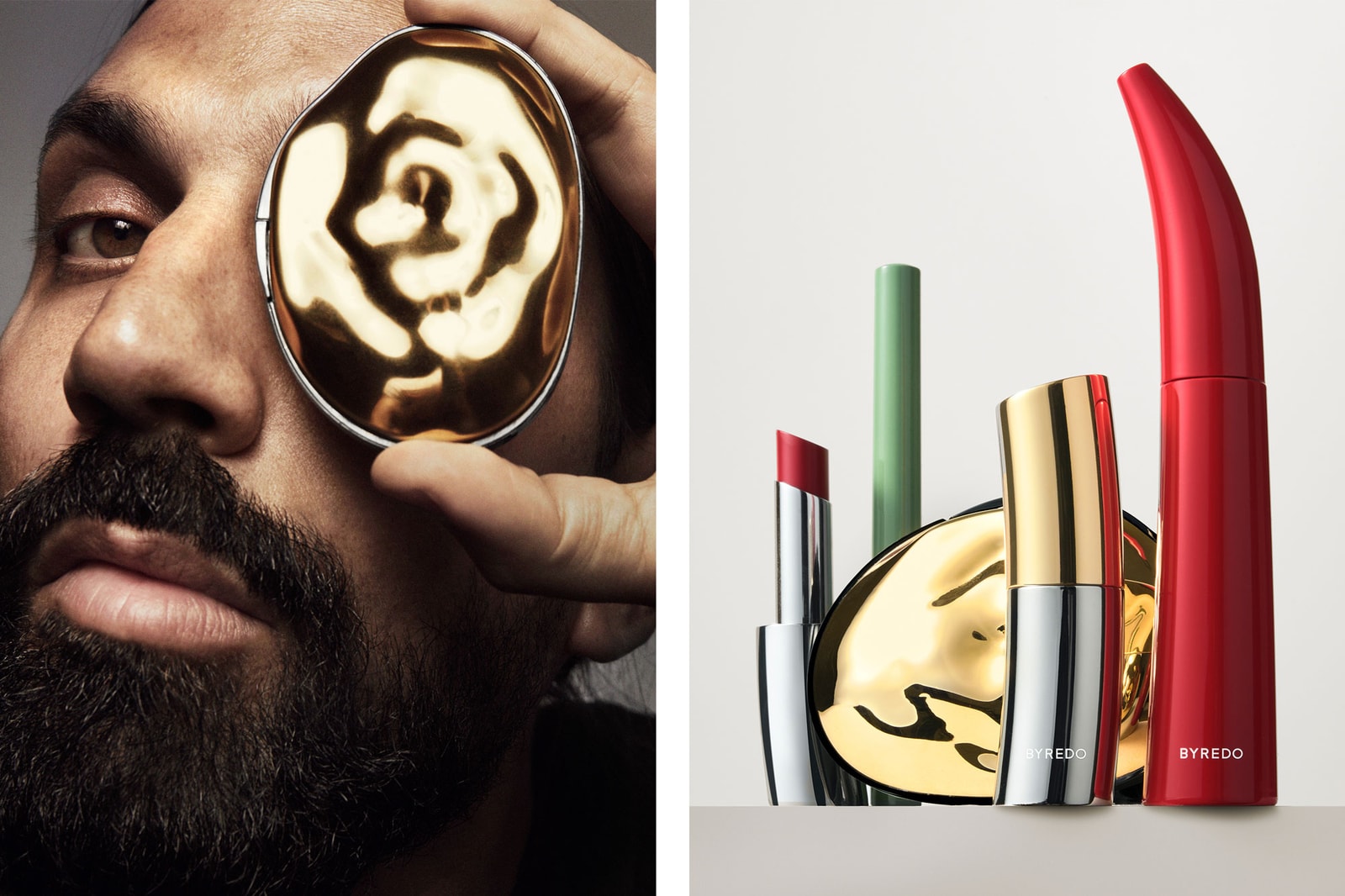 How did you extend the instinctively human element behind Byredo to makeup?
Ben Gorham: For me, the human and emotive element is at the heart of what we create at Byredo, whether that be fragrance or leather. The idea is to hope that people connect to them emotionally and makeup was created in just the same way. I think Isamaya brought me into her process in an interesting way, where everything started with a dialogue and most of it about how it made us feel. It's less about the practical technical part of makeup. It was very much about creating a series of products that made people feel things. And that was the starting point.
Byredo Makeup was two years in the making. What part in the process took the longest to overcome, and ultimately, achieve?
BG: There was a real challenge to work with the labs to ensure we had the technical and professional performance right and it was a responsibility on our shoulders throughout the last two years. The creation of the product and packaging were interlinked and there was a framework, [but] I wanted to design something that was informed by Isamaya's universe, which is this very free space that we needed to adhere to. I suppose people will let us know if we managed to achieve this.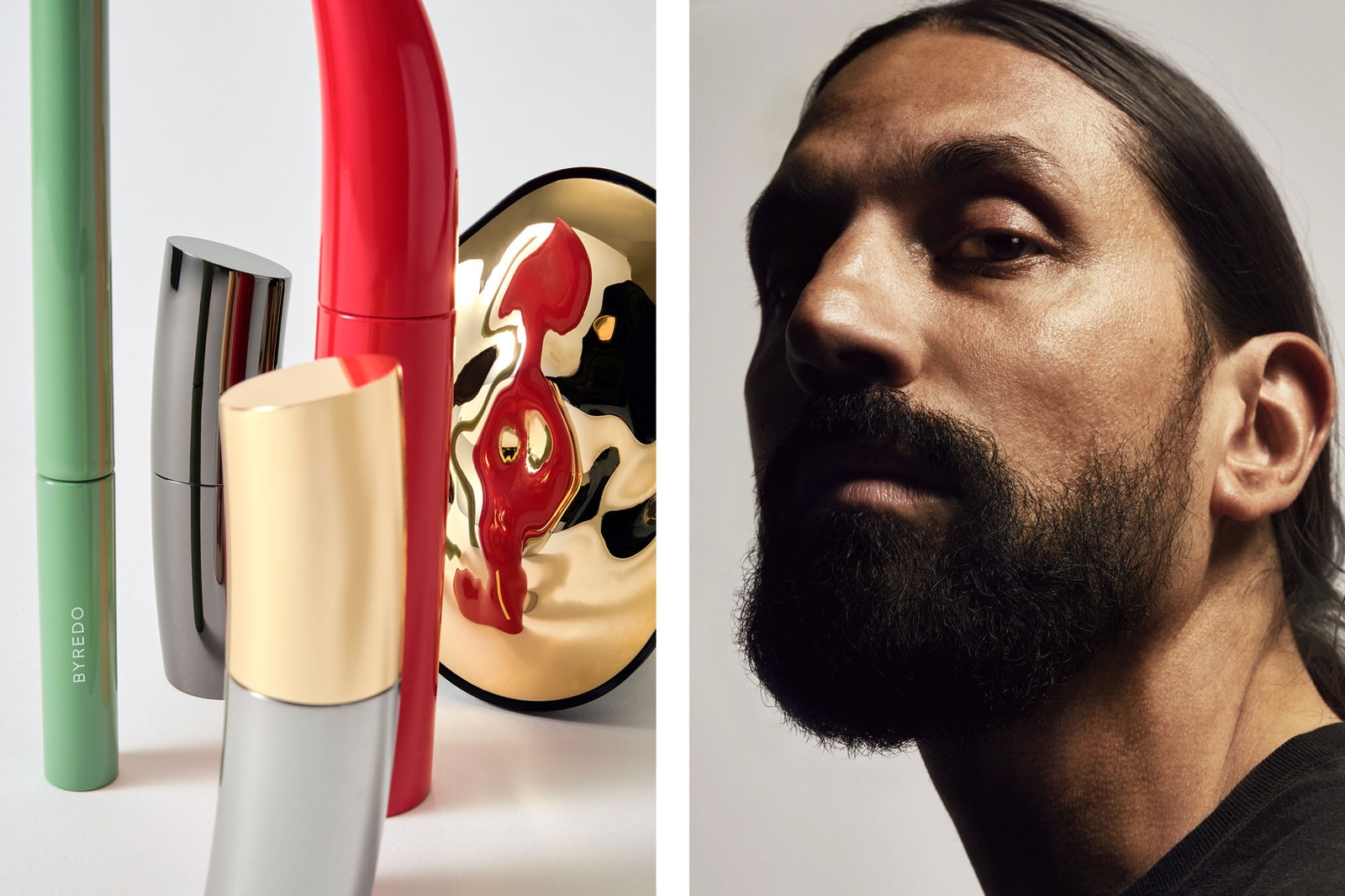 Is Byredo's "open beauty system," blurring the boundaries in how products are used and how it's communicated, indicative of how people are consuming cosmetics right now?
Isamaya Ffrench: I think it is to some extent. I wanted to approach Byredo in this very inclusive way where it was really about choosing a product and finding your own way of wearing it. Nobody's telling you to put it on your lip or your cheek or your eye, you can just put it wherever you want, or however you feel drawn to it.
The beauty of something like our Colour Stick is that it's so easy. You literally just put it on and blend a little bit with your finger, and that's it, it's done. I think that's something really missing: a very easy and approachable product that people can use every day.
In your approach to create an open beauty system, products including the Colour Stick are meant to subvert gender and identity boundaries. Why is addressing beauty an important one in unraveling traditionally held notions of masculinity?
BG: When I launched Byredo, it didn't make sense in my mind to have separate fragrances for men and women, which was the industry norm back then — I think with colour and makeup, this also applies. Even though I don't wear make-up, Isamaya knows a lot of men who do and this fluidity is changing, and it changes every day for the better in my opinion.
IF: People are becoming more experimental with makeup and that's partly down to social media. I think there is a sense of finding one's true self which is becoming a really, really important conversation and one that, in part, expresses itself through the way we conduct ourselves with clothes and makeup. This [sense of] self-expression is about not being defined by historic beauty standards. I find that so inspiring and that was part of my thinking behind the Colour Stick, that people will actually wear different colours on their lips if you leave them to their own devices.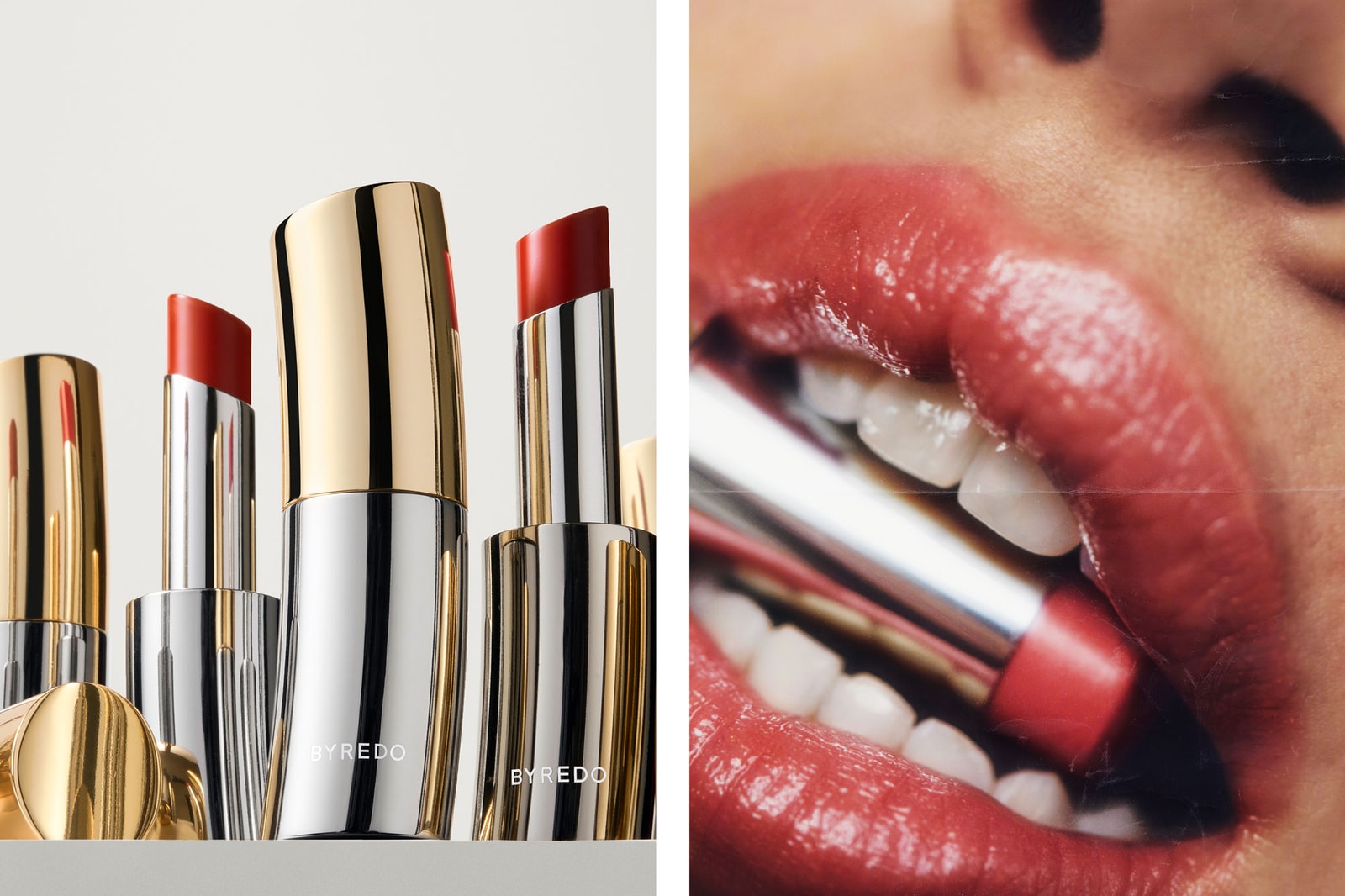 Color plays a large narrative in Byredo Makeup, dictated by emotional rather than strategic choices I read. How did you both begin to approach color selection by that ethos?
IF: Colour was the absolute starting point. We spent a lot of time researching colours and collected a library of colours, taken from individual pixels of many different images. We would then sit together and select the colours we really liked or spoke to us in some way. Again, it was about the feeling or the emotion of a colour that defined the palettes.
Beyond color, I read each color's name also has a story.
IF: We had a lot of fun with the names! We love the idea of having a little bit of daily fun. For example, one of the eye compacts has corporate-inspired colours, like eraser, manila, letterhead and pushpin. It's just about creating little stories, I suppose. We would ask each other: "What does this remind you of?" We came up with some funny things that didn't make the cut but maybe we will revisit these later on.
Byredo is no stranger to tethering the human connection of its product with the object housing it. Here, what is the symbolism behind the totemic packaging?
BG: The shape and the design really reflect the function and use of each of the products. I interpreted Isamaya's universe into these physical objects. I took references from ancient objects and relics, things that I found to be extremely modern and objects that were hard to determine if they were designed yesterday or 3,000 years ago. There was something in my nostalgic-like approach to things, and Isamaya's, what I like to call "future memory theory," to creating objects that truly felt unique and beautiful, and at the same time, individually designed.
IF: We were both really clear that we needed to design the packaging from scratch and that this wouldn't go into standard product lines. We also felt this idea of curated color needed to come into the packaging, individually designed to create a collection of curated objects almost in their own right.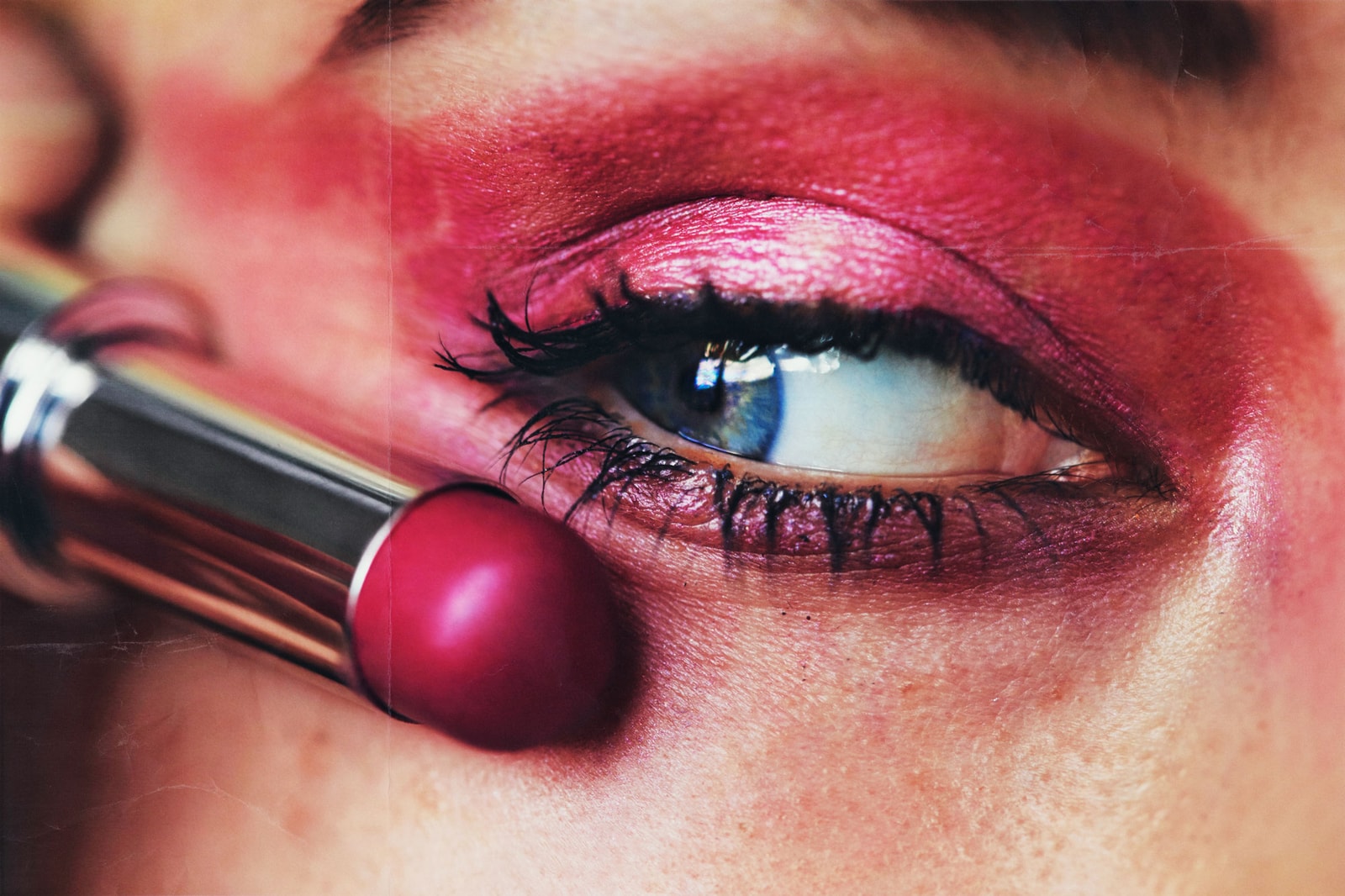 Although the Colour Stick was created to be instinctively used and however the wearer chooses, how would you recommend wearers begin to experiment?
IF: The Colour Sticks are there to be blended and the great thing about them is that you can put one stick on and then another, and then just blend them together very easily. That's sort of the beauty and the simplicity of them. You can use a brush if you want too, but it's much more user friendly to get involved with your fingers, because they're such a soft product.
Speaking of the Colour Stick, why should makeup be non-conformist?
IF: Like fashion or art, makeup is a form or self-expression and we didn't want to project any kind of standard or limits to how the makeup is used. The product is for everyone and it's for you to discover and play with, so you find your own expression.
What are the key ingredients in the lip balm?
Our lip balms are scent free. 99.8% of ingredients are of natural origin, such as jojoba seed oil, shea butter, bran wax, avocado oil and olive oil, and the only added element is the vitamin E.
What is Byredo Makeup's approach to clean, natural ingredients?
BG: We have a very clear idea of clean beauty and there was quite an extensive blacklist which we developed at the inception of this project because there were many raw materials, ingredients and chemicals that we didn't want to use. Our product ingredients are free from GMO and pesticides, and are vegan and gluten-free.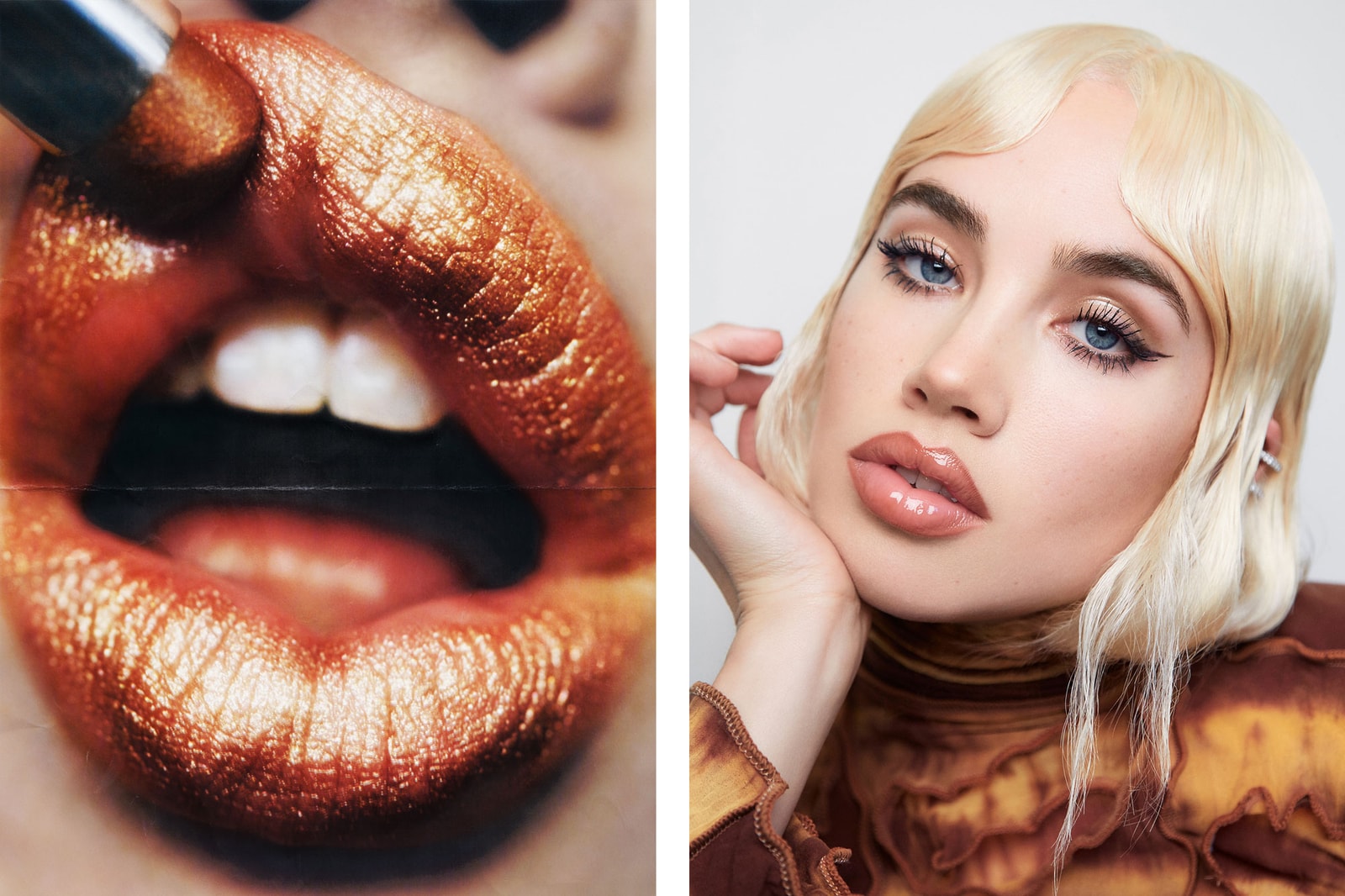 What maintains Byredo's high quality edge in this line?
IF: We have a really amazing artistic philosophy that goes right from the conception of the products, to the product design, to the manufacturing and to the campaigns that we're going to shoot. There's something really special about this combined quality of Byredo. The brands that I [personally] will keep forever are not going to be the disposable ones that come out every month or change their products. I would keep the classics that will stand the test of time. For us, [that idea] is fundamental to create a really solid, interesting brand of makeup.
In spending two years developing the line and its ethos, how did you then approach the campaign?
IF: We knew that we didn't want to launch Byredo Makeup with a girl wearing lipstick. The entire project's been a very artistic and creative approach to building a brand and designing a cosmetic range, and we wanted to take that further. I thought it'd be really interesting to approach artists I really love and admire, such as Jesse Kanda, ask them to explain the Byredo philosophy and see how they translate that into an image which we love.
For Byredo Makeup, what's next?
BG: Colour, colour and more colour. We have a great limited colour palette coming out later in the year which has a stunning rainbow of 18 colors; we have the jewel-like eye compacts and a golden oyster with five eye colors in it.
IF: I am already well into 2021 — [expect] new unexpected colors, some real modern classics and some products that I really want to wear.