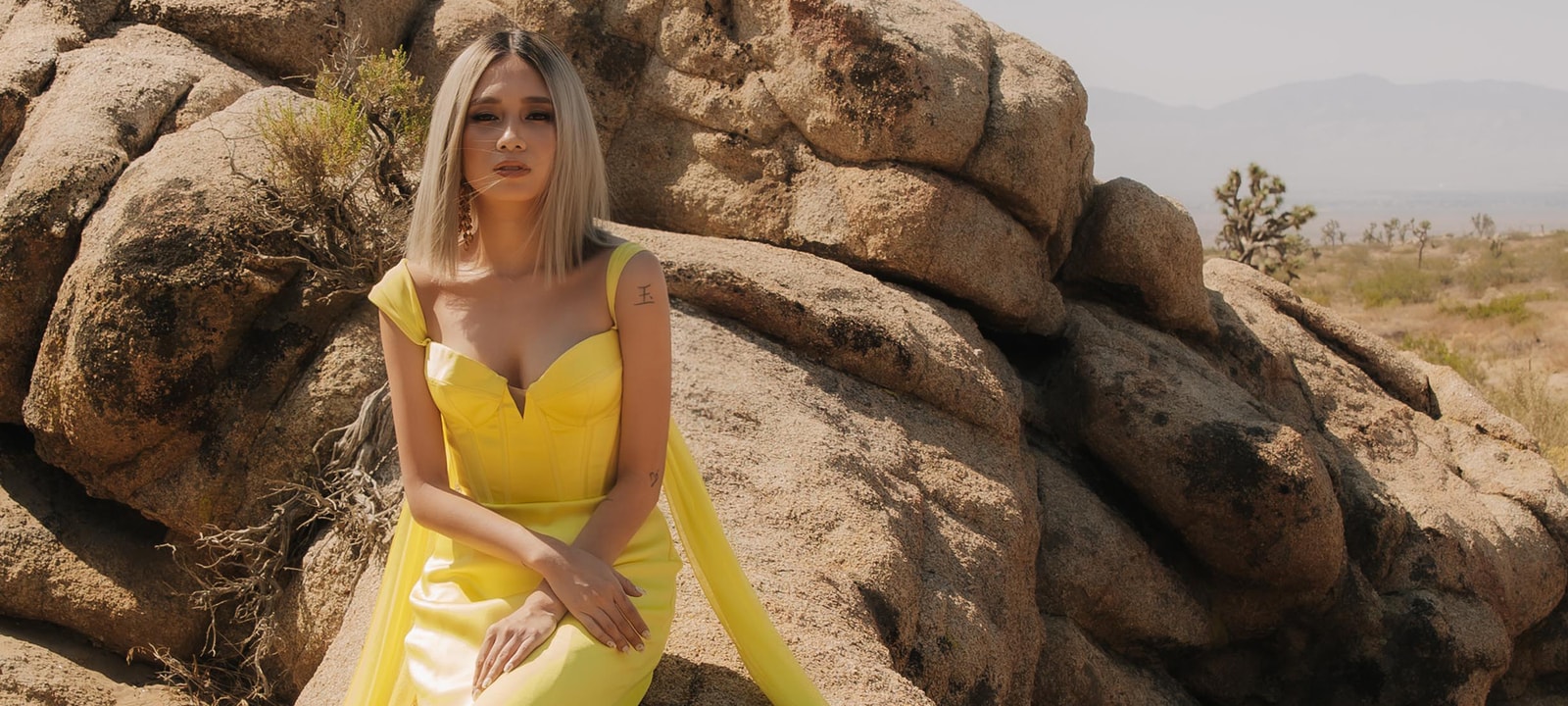 BAEwatch: NIKI
The 88rising artist talks about the concept behind her debut album, 'MOONCHILD.'
Nicole Zefanya, professionally known as NIKI, made her debut as an artist back in 2018 at 88rising's first Head In The Clouds Festival. The American mass media company introduced a roster of emerging hip hop and R&B acts from the U.S. and Asia including NIKI herself, along with Rich Brian, Joji, Higher Brothers, AUGUST08, Keith Ape and more.
Born and raised in Jakarta, Indonesia, NIKI's passion for music stems from her mom's taste in R&B and gospel. Influenced by the sounds of Destiny's Child, Aaliyah, Whitney Houston, Boyz II Men and Kirk Franklin, the Indonesian songstress had the opportunity to open for Taylor Swift's The Red Tour in Jakarta at the age of 15. After moving to Nashville, Tennessee in 2017 to study music at Lipscomb University, NIKI took a step further in her career when she signed on with 88rising.
Since then, the artist has released a number of singles and two EPs – Zephyr and wanna take this downtown? – via the hybrid management and record label. After two years of honing her talent in the U.S., the singer, songwriter and record producer has finally dropped her first full-length debut album titled MOONCHILD.
Prior to the release, we got a chance to speak with NIKI about the inspiration behind her new record and how she uses her platform to empower fellow Asian creatives in the industry. Read our BAEwatch interview below and don't forget to listen to MOONCHILD on Spotify and Apple Music.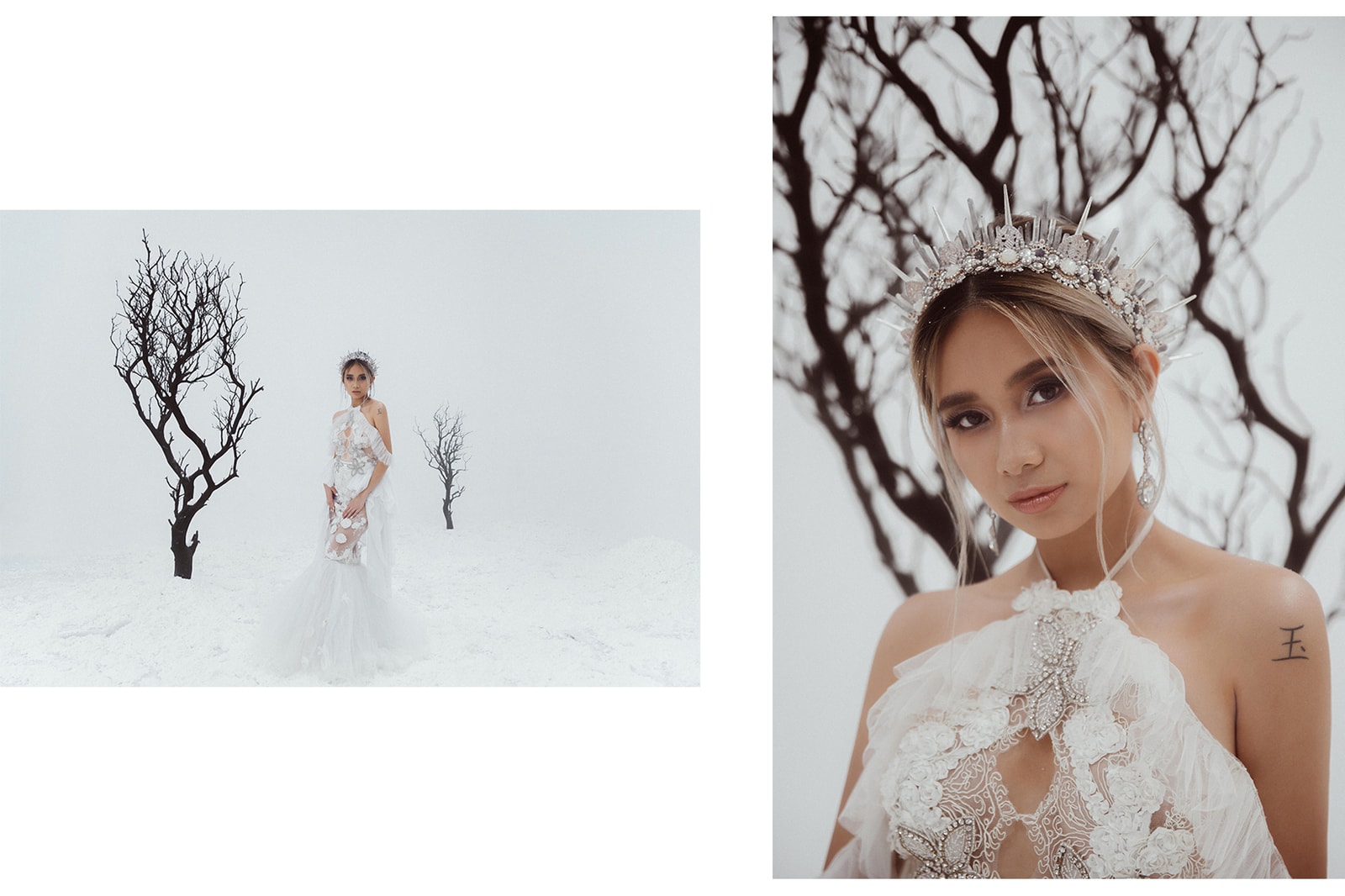 How has your Indonesian heritage helped shape the artist you are today?


Indonesia is a super musical country. There seems to be a longstanding, communal appreciation for music. Almost everybody I grew up around could either play an instrument or sing. On top of that, I think growing up in Indonesia really shaped the way I perceive the world and carry myself today, which ultimately affects my songwriting and artistry. I still uphold many of the eastern values my parents instilled in me while living here in the west. I feel like I'm a bit of a cultural mutt and I've learned to embrace that.
What has it been like living in America so far? What do you miss most about your hometown?
Living in the U.S. has been a great learning experience. Growing up watching American television and having some American friends, I thought I knew everything there was to know about the States. I was so wrong. I moved here for college all by myself and I had to adapt to a brand new culture really quickly. It was definitely a growing experience moving all the way to a new continent alone, but I wouldn't have had it any other way. Spending time with family is what I miss most about being home in Jakarta, but thankfully there's FaceTime and WhatsApp to help out with that. I also miss the food but that goes without saying.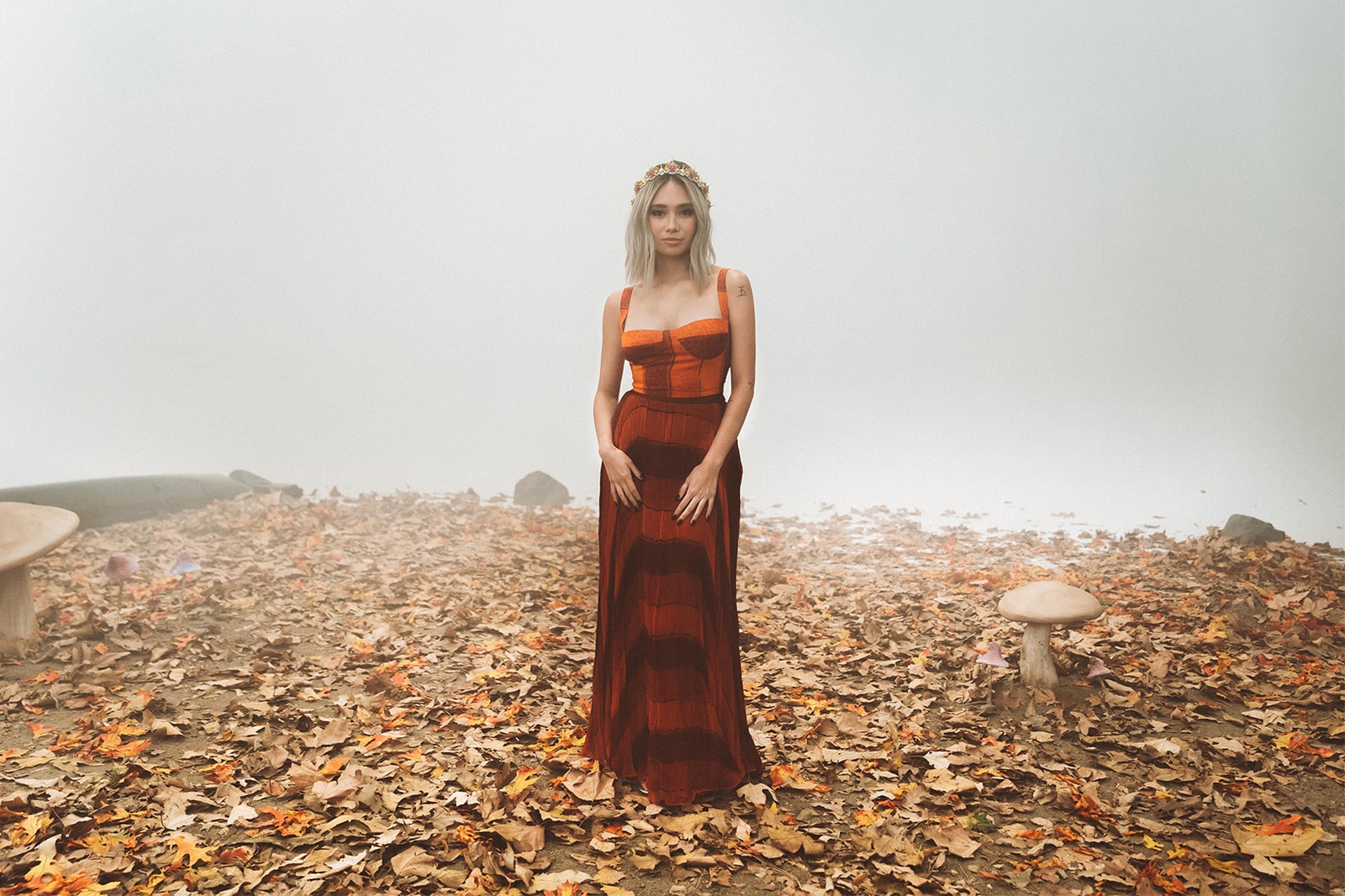 You opened for Taylor Swift during her Red tour in 2014. What was the whole experience like for you and how did it feel to perform for one of music's biggest names? 
It was so surreal! Sometimes I still can't believe that happened. I loved that experience because it really helped confirm my love for performing at that age. I was 15, so it was a really formative experience for me, and through it, I realized I really enjoyed doing it.
Who influenced your sound growing up and who are your current favorites?


I was definitely first exposed to R&B and gospel growing up because that's what my mom would listen to. I listened to Destiny's Child, Whitney Houston, Boyz II Men, Kirk Franklin, etc. A lot of my melodic influences and instincts stem from that sound. But honestly, I listen to and am influenced by all kinds of music. Currently though, I've been listening mostly to Kacey Musgraves, PJ Morton and Mac Miller.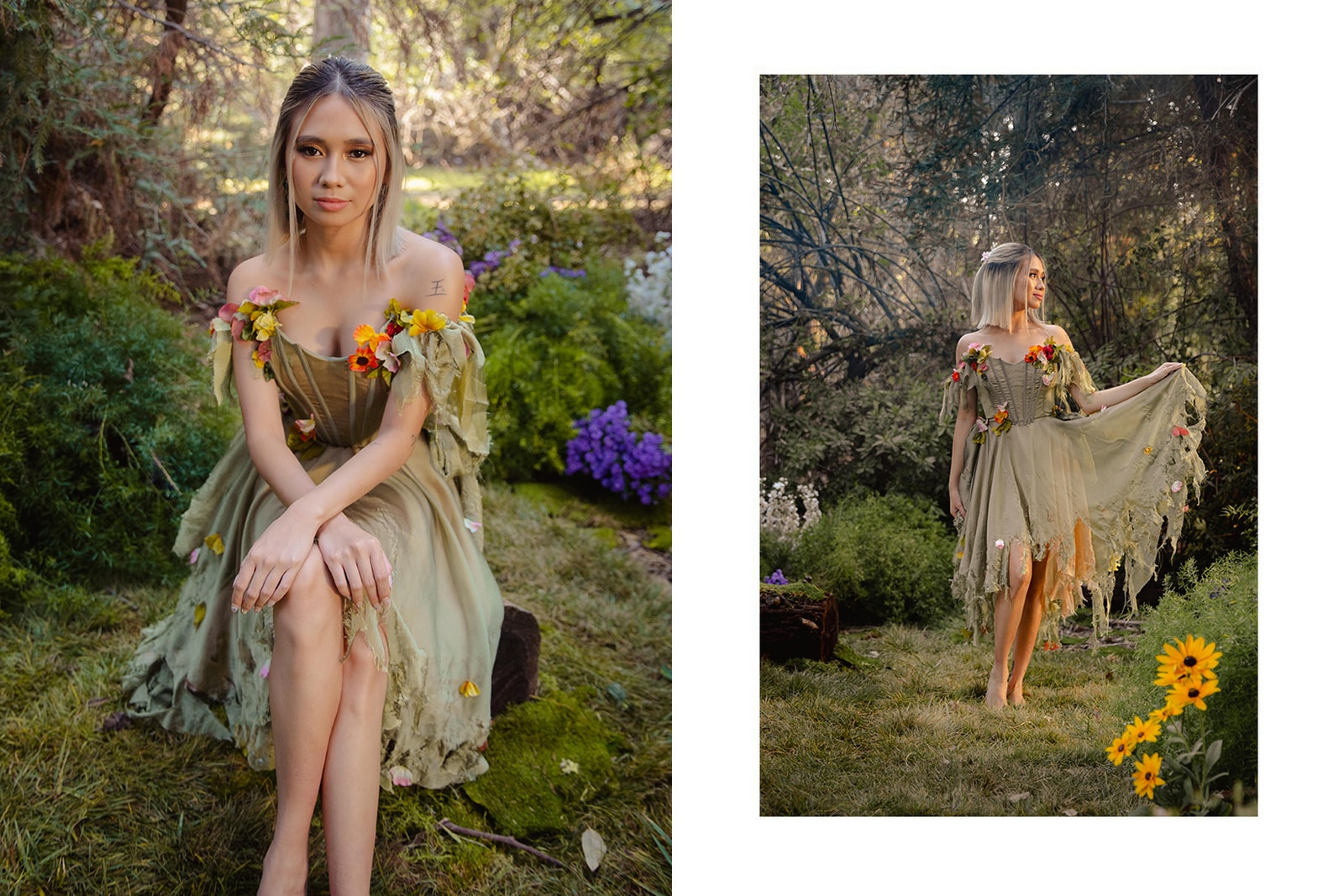 How did the name MOONCHILD come to be? Can you explain what the creative process was like working on your debut album compared to your past EPs?


The word "moonchild" came to me when I was going through a phase of being up at ungodly hours of the night strictly to write music. I realized how much more energized and stimulated I felt at night compared to the day, and I referred to myself as some "child of the moon" because of it. The word kind of stuck and after that, I began imagining an entire fictional universe in my head. Executing such ideas, however, was nothing short of a rollercoaster. You wouldn't believe the mental gymnastics I put myself through in order to deem this album "finished." It was without a doubt the most challenging project I've ever worked on but it was all worth it in the end. I'm so proud of this album and how wide-ranged it is.
How are your tracks in MOONCHILD different from your previous singles? Which one stands out to you the most?
In terms of genre or sound, I wouldn't even know how to describe this album. It doesn't really fit into any box and I'm completely ok with that. I personally love projects like that – ones that push boundaries and don't adhere to any convention. Music is expressive; it's art. Formulas get old and boring. I think that's how this project differs from my past projects. I sort of just let go of any and all preconceived notions, rules and limitations I had in my head and just let my creativity take the wheel in any direction.
It's been three years since you moved to the U.S. and you're already on top of your game. How have you managed to keep yourself grounded?


There's an old Indonesian adage that my mom used to say to me every day: "Above sky is more sky." What that means is, there will always be somebody, something, some life better than yours. Never let yourself believe that you've "got it all" and grow conceited as a result. There is always more to learn, to explore and to discover. I think it's easy to look at people with platforms and think, "Wow, they're so lucky. They've really got it all together." Wrong. I'm just as human as everybody else, and although I have been met with a lot of blessings in my youth, I really don't see myself as anything other than somebody that makes music. My love for music is the driving force as to why I'm doing this. Everything else is secondary. Thankfully, I have amazing people around me that think the same way and keep my feet planted on the ground.
How do you think you can use your platform and your profession to empower fellow Asian creatives like yourself in the long run?


I think just by putting myself out there and doing what I love with passion and rigor sends the message that this is possible. Obviously it's not going to happen overnight but what I want my fellow Asians to understand when they see what I do is to try your best and give it your all.
Considering the amount of talent out there right now, what advice do you have for young artists who are trying to break into the scene?
If you are seriously passionate about something, work hard towards it and go for it. You have to be willing to encounter challenges along the way but it will be worth it. Waking up every day knowing you love what you do, no feeling can compete with that.