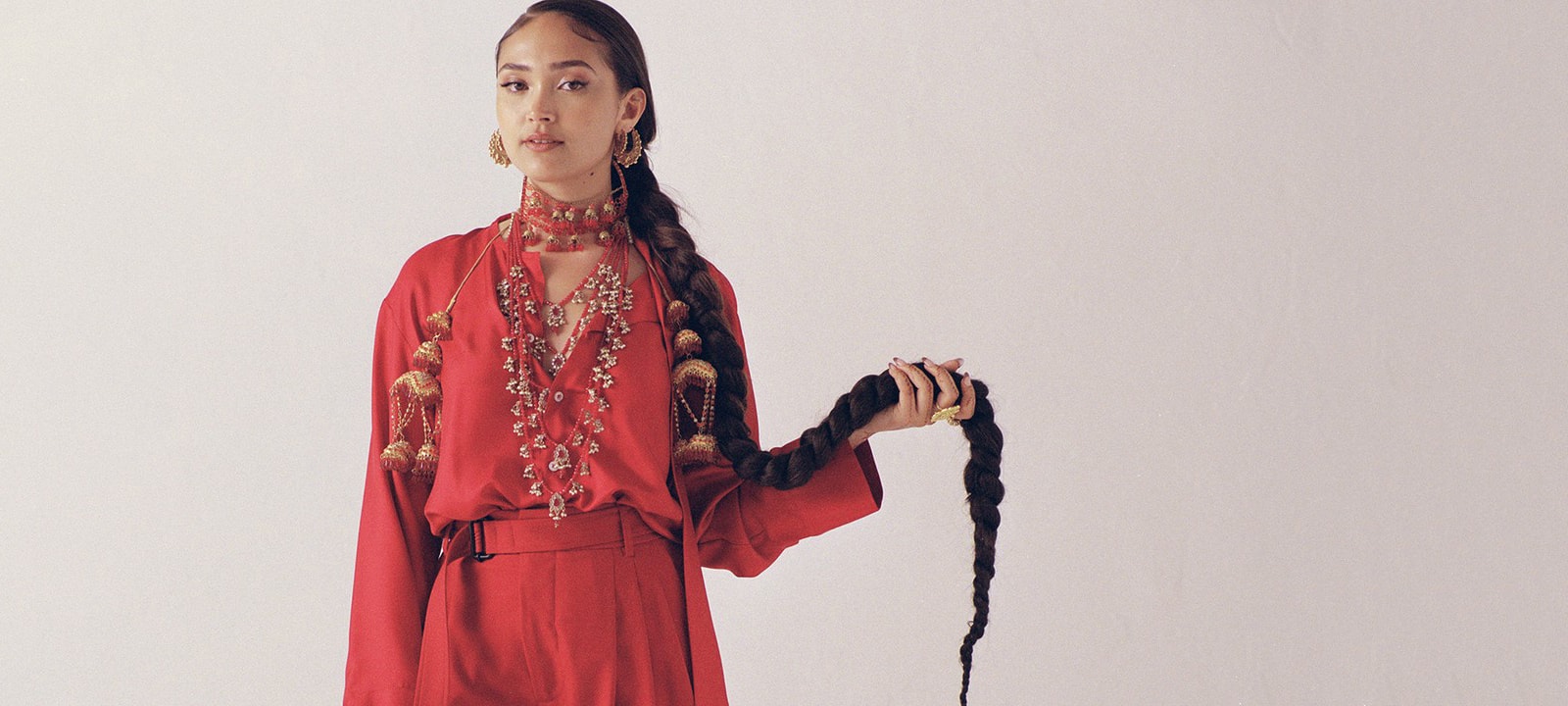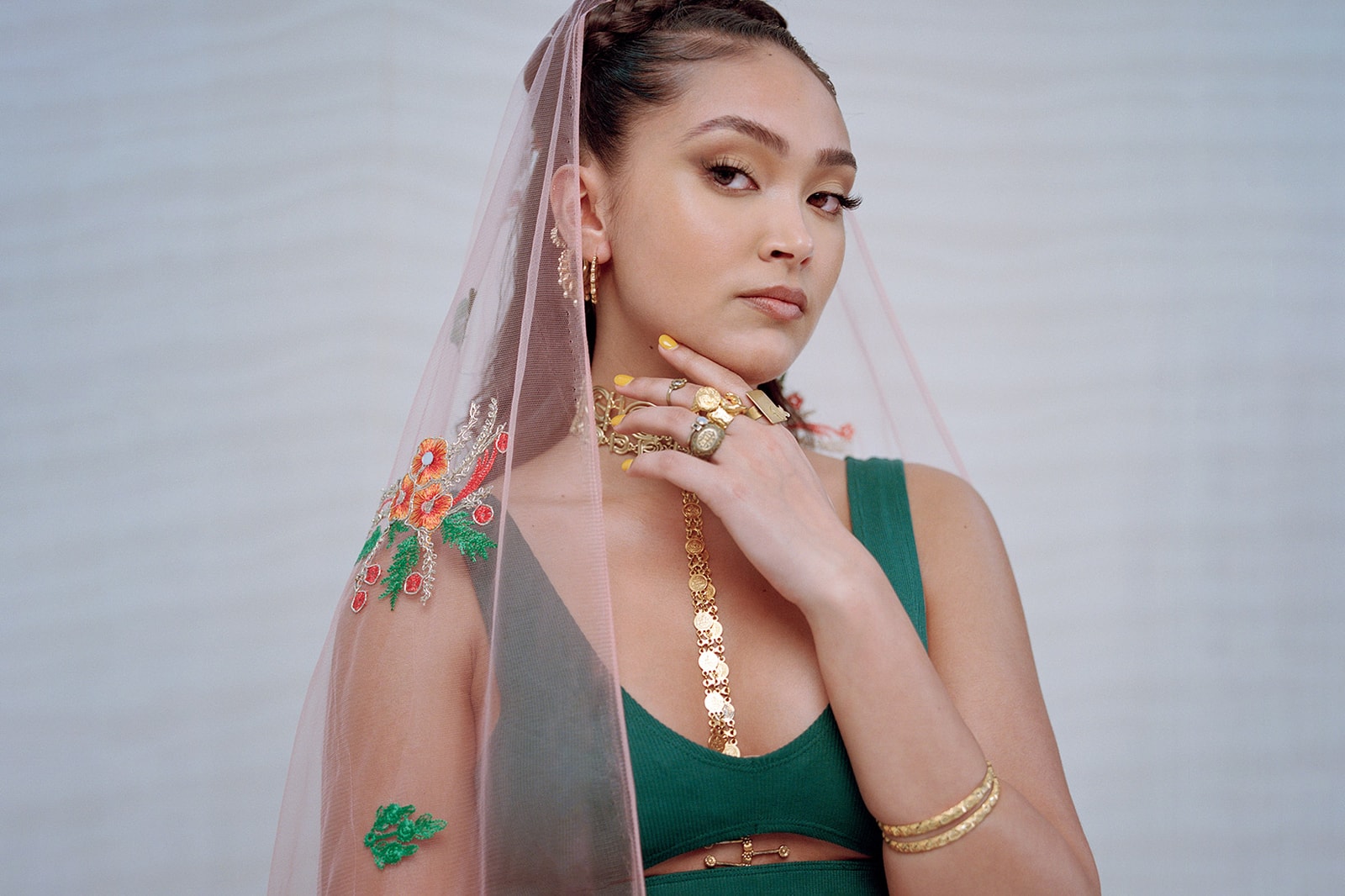 Joy Crookes Is Using Her Voice for More Than Just Music
The British artist talks growth, confidence and her debut album 'Skin.'
Hailing from South London with a Bangladeshi and Irish background, Joy Crookes is the genre-defying, multi-hyphenate artist making waves in the British music scene. At the young age of 13, the songstress explored singing and performing by posting her own covers on YouTube, eventually getting herself a manager.
With her delicate approach to storytelling paired with her captivating vocals, Crookes' songs delve into her identity, mental health and the relationships that have shaped her into the woman she is today. "My whole life consists of music — whether or not that's me playing it or just me listening to it. I really enjoy music, it makes me feel so much," Crookes tells us.
Since signing with Speakerbox and Insanity Records in 2017, the artist has released three EPs: Influence, Reminiscence and Perception. Today, Crookes debuts her first full-length album comprised of 13 tracks, one of which she wrote when she was 15 years old. A project that's been a long time coming, Skin is an autobiographical body of work that examines topics like sex, generational trauma, abuse of power and mental health.
HYPEBAE spoke with Crookes about the making of Skin, how she's grown since her days on YouTube and what kind of impact she wishes to leave in the music industry.
How does it feel to finally release your debut album?
I feel really excited but also very overwhelmed at the same time. My nerves and excitement are kind of on two sides of the same coin.
How long have you been working on Skin?
The oldest song on there is a song that I wrote when I was 15, and the last song that I wrote on the album was written last year. So it depends on how you look at it, but we produced the whole album in about five months this year.
Considering your oldest song was written when you were 15, how has your creative process changed over the years?
I think that the main thing that's changed is my confidence and self-assurance. I've learned to trust my instinct more as I've gotten older because it's proven me right. The more I'm in tune with that, the more self-assured I am and I can hear that in my music.
I really had no idea how I wanted to sound now as a 22-year-old when I wrote the oldest song in the album. A huge part of self-assurance is letting go, knowing that you can trust other people and letting other people come up with ideas for your work. I think when I was younger, I was a lot more protective out of fear that I was going to lose things, but because I feel assured and confident now, I choose not to run with things I don't like. It's easier to let other people have a go, collaborate and bring their ideas forward.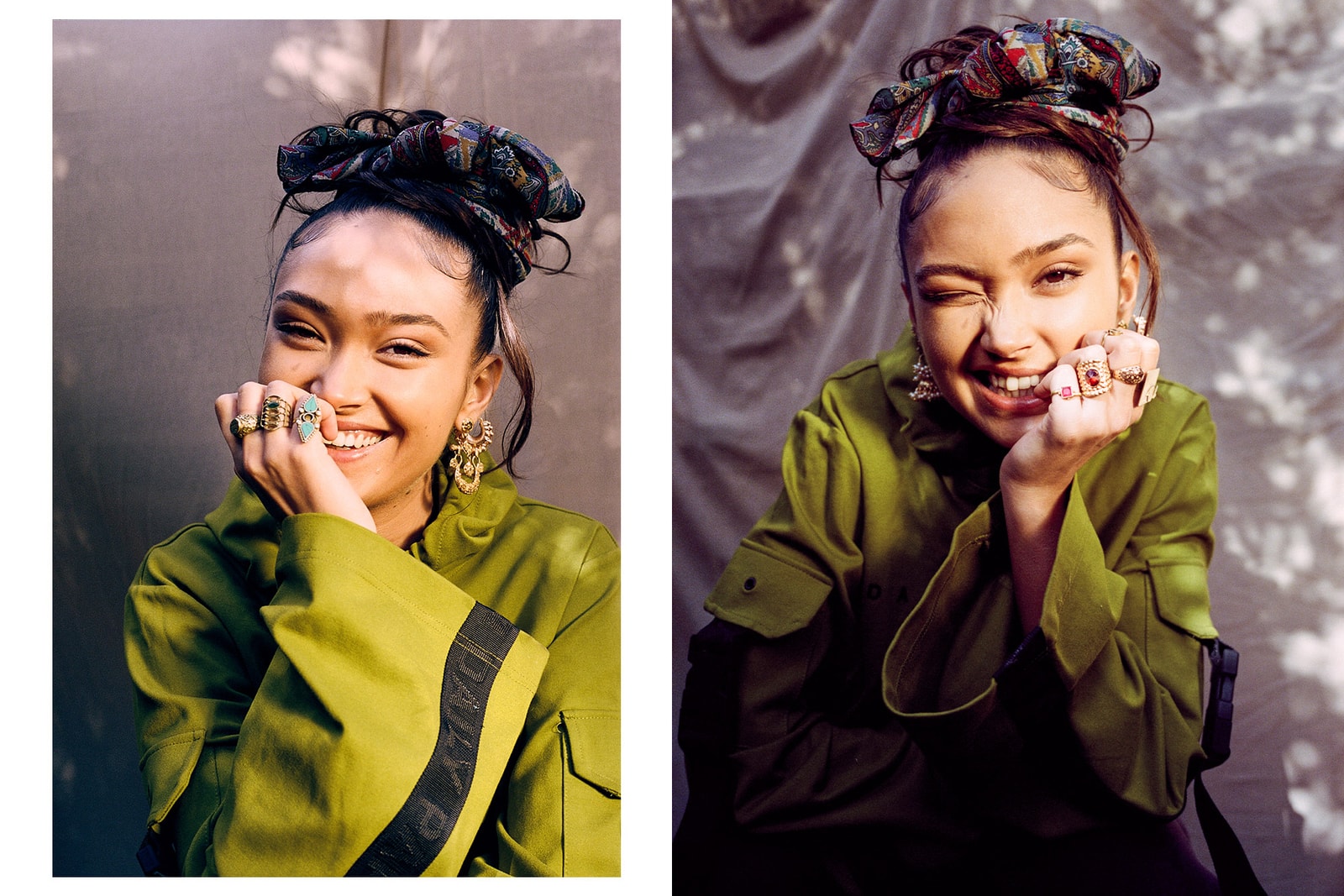 If you had to choose, which tracks on your album do you resonate with the most?
I don't think there's one or two. I really think it depends on the day. Some days, I feel more "Wild Jasmine." Some days, I feel more "Skin." And some days, I feel more "I Don't Mind." The songs, lyrically and context-wise, are so different. I don't think I have just one that I resonate with all the time. They're all written very autobiographically — they're all part of my life. My songs inflict different emotions, and it really depends on how I'm feeling or what I'm going through to have one really resonate with me one day and really not resonate with me the next.
What would you say are the differences between 15-year-old you and 22-year-old you?
I just know more about music now. I have more musical knowledge and understanding — that's not within my own music but within the music that I like. I've been open to listening to more music in the sense that I've had easier access. When I was 15, I was still listening to CDs. I didn't use Spotify or anything like that.
As I've mentioned, now that I'm more self-assured, that comes across in my music. I'm not as afraid to try new things. I also have more budget now, which means that if I want to have strings, I don't have to record them in my living room like I used to. But equally, I'm just as proud of that younger Joy as I am of this one, because I took initiative.
When I was in the studio making this album, I felt comfortable enough to voice my opinion because I know I have experience, even if it's a really small experience and just in my living room, or in my little tiny studio at home. Essentially, all of what happened when I was young, I was grafting to get to where I am now.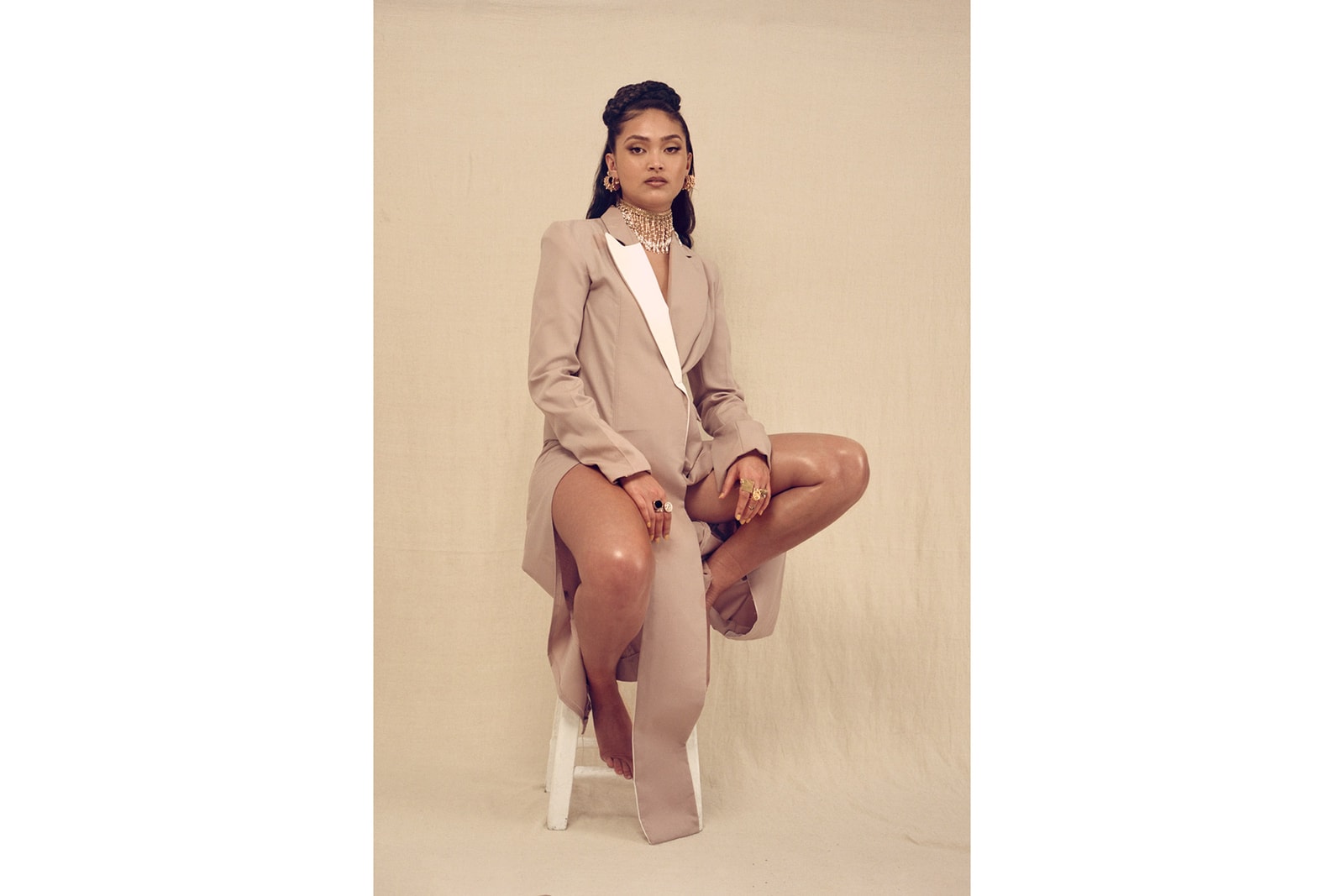 What inspired you to sing in the beginning?
Genuinely, the boring and true answer is that I'm really a huge fan of music. My whole life consists of music — whether or not that's me playing it or just me listening to it. I really enjoy music, it makes me feel so much. Inevitably, you can't fake that kind of connection, and I feel like I've just always had a connection with music — it's like therapy for me. It's something I've always put a lot of time and effort into. I don't just listen to records from the West, I listen to all sorts of records from across the world, and I'm constantly trying to learn about more artists.
What do you miss the most about your YouTube Days?
Probably just the excitement of having like, two comments. I actually went back to my YouTube and watched a bunch of the videos. I wanted to cry because of all the work I used to put in, like setting up the camera, making sure that I made enough eye contact or no eye contact, checking how my performance was, etc. Sometimes I would do eight to nine takes just to get it right. It made me so emotional, because to think that I had that work ethic then without any prospect of me becoming a musician, that makes me happy. I work with the same ethic now but it's way more developed. I can see that the root of my work ethic was [formed] when I was trying to work out that camera angle, making sure the mic was right and that there was no reverb, and making shakers out of Hollister perfume bottles. It's quite funny sometimes when you look back to see how it made you move forward.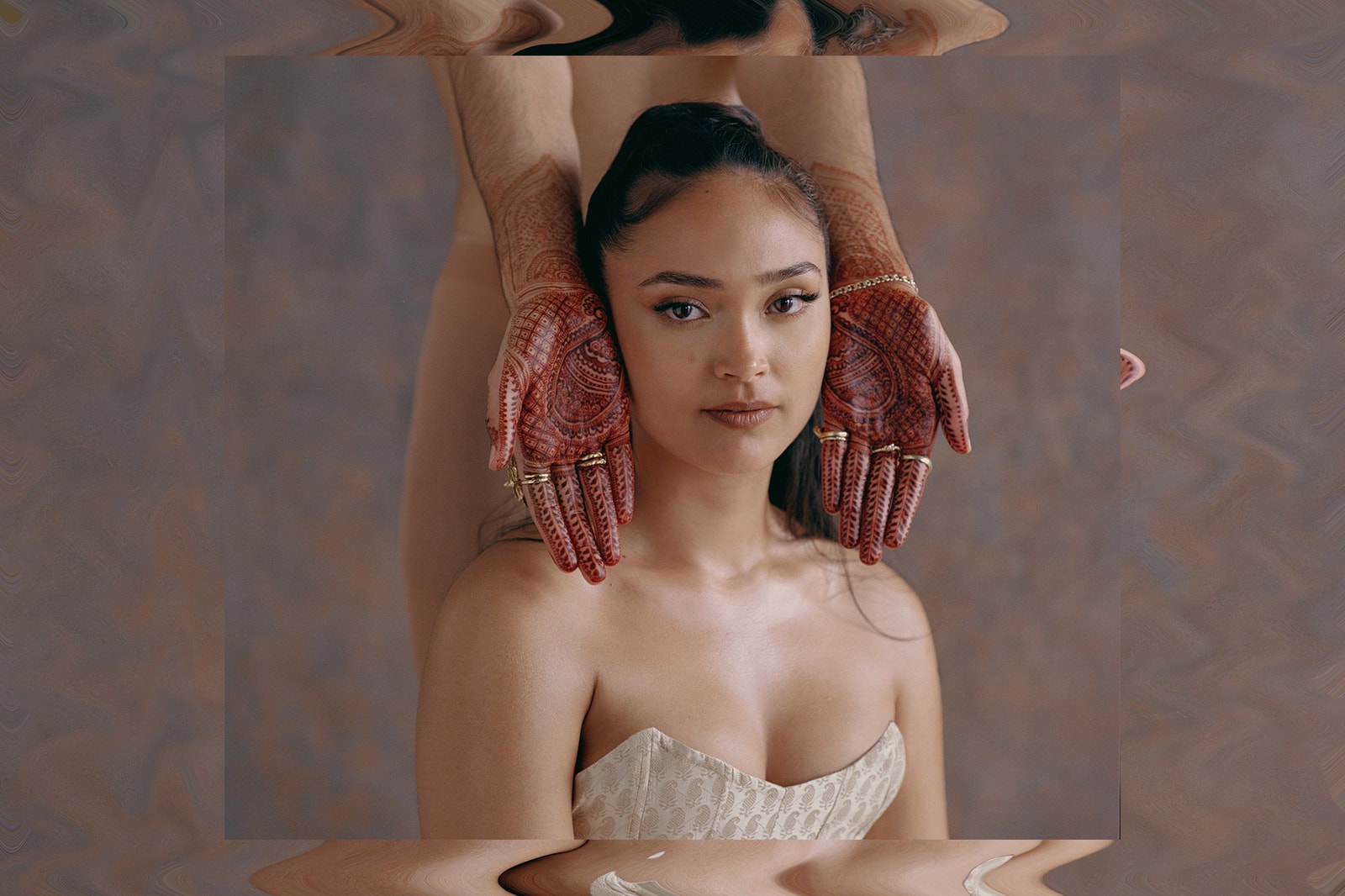 How has your Bangladeshi and Irish background shaped you into the artist you are today?
I don't know how to answer the question simply because I've always been my mix. I've always been me. It's hard to stand back and know how that juxtaposition of cultures has influenced not only myself but my music.
What kind of impact do you want to leave in the music industry?
I really want to encourage a generation of women, men and people to understand the power of their voice. And understand that even if it is a small change, there's still a change, and how important it is to use it. I want to do that by constantly using my own [voice], and never backing down or getting quiet.
What else do you have planned for 2021?
More music videos, we've got a tour planned and more promotion for the album. Hopefully, I'd get digging into writing again soon.