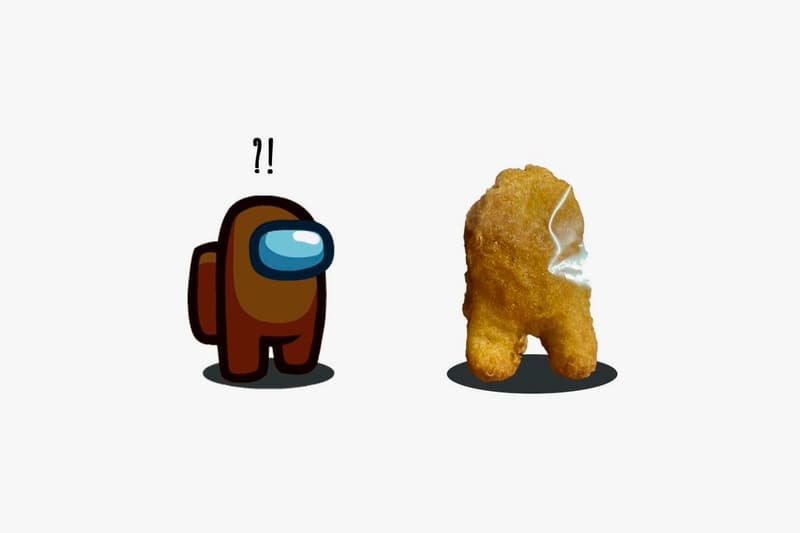 Food
BTS x McDonald's McNugget Shaped Like 'Among Us' Crewmate Being Sold for Over $50K USD
An ARMY Impostor.
BTS x McDonald's McNugget Shaped Like 'Among Us' Crewmate Being Sold for Over $50K USD
An ARMY Impostor.
Along with their hit single "Butter," BTS has been taking over the globe with their latest McDonald's collaboration. One fan has found a McNugget from the special meal shaped like an Among Us Crewmate, and is now about to make more than $50,000 USD from it.
Listed on eBay for about two days, the chicken nugget began at $0.99 USD. As of now, the entry has received 153 bids with the current price at a whopping $50,100 USD. The owner of the rare piece of food warns that the condition of the listing is "used," and that it has "an average expiration of about 14 days." The nugget will be "delivered prior to expiration" after being frozen and air-sealed in a plastic bag. The item additionally comes with Szechuan Sauce.
Head to eBay to check out the listing, for which bidding will end in two days.
Share this article