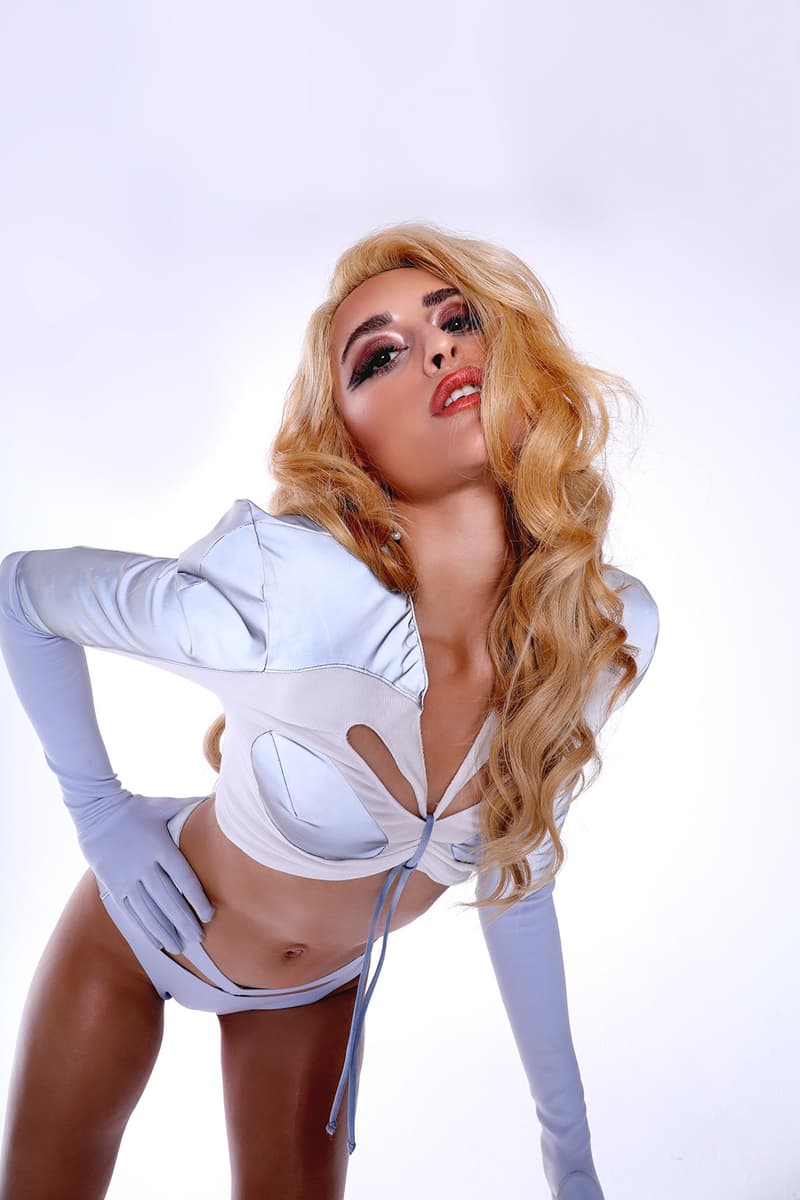 Best New Music of August: Gia Woods, Kim Petras and More
Add these fresh tracks to your summer playlist.
Music
Best New Music of August: Gia Woods, Kim Petras and More
Add these fresh tracks to your summer playlist.
With August coming to a close, we've gathered a list of fresh new music releases of the month for your weekend playlist. Our selection covers everything from a K-pop album by rookie boy group CRAVITY, to retro-style beats and tunes from Kim Petras and Gia Woods. We're also spotlighting exciting collaborations between electro-soul duo HONNE and 88rising artist NIKI, as well as spill tab and Tommy Genesis.
Listen to some of our favorite tracks of August below.
Abby Jasmine – I Hate You 2
Shortly after dropping her single "SOS," Abby Jasmine has unveiled her four-track EP, I Hate You 2.  "This year has been a little challenging for me … I've just been taking time out to self-reflect, spend more time with people that matter to me," the artist commented on the self-recorded songs. A sequel to her 2019 EP, the new record illustrates Jasmine's growth as a writer and singer, delivering messages of self-confidence and courage.
Carly Gibert – "MTV Cribs"
Following her bilingual release "Beam Me Up," rising musician Carly Gibert has released a new track titled "MTV Cribs." The '00s-themed music video sees the artist wearing gold hoops and retro tinted glasses, as she sings: "Thoughts on my fits, what you see is what you get now/Come take a tour on the back of my lids, I'll/Show you around like it's MTV Cribs."
CRAVITY – The Awakening: Written In The Stars
The nine-member K-pop group CRAVITY have dropped their first full-length album, The Awakening: Written In The Stars. "Gas Pedal" opens the record with a powerful music video. Additional standouts include "CHINGA-LINGA," as well as "Divin'," a refreshing, summery tune.
Diamond White – Summerland
After dropping her single "Digitally Yours," Diamond White has unveiled her anticipated debut album, Summerland. The 12-track record features intimate and sultry tunes characterized by the artist's smooth vocals. The album opens with "Oh No!," a song featuring electro beats, and closes with "CUMDWNCRZY," a sensual number on which White sings: "You make that come down crazy/You been on my mind as of lately."
Gia Woods – "OMG"
"Oh my God/Now my heart is beating hard/Heaven knows what you've done to me," Gia Woods sings on the second single off her upcoming EP, Heartbreak County. "Personally, I didn't grow up very religious, so I don't have a traditional relationship with God. But I do feel that through the infamous LA party scene I developed my own concept of religion through the dance floor," Woods spoke of the lyrics, citing the dance floor as her form of worship. The song, which features a sequence of retrofuturistic beats, is accompanied by an '80s-inspired video.
HONNE feat. NIKI – "Coming Home"
Loved for their touching lyrics, electro-soul duo HONNE has tapped 88rising signee NIKI for their latest release. Arriving ahead of their forthcoming album Let's Just Say The World Ended A Week From Now, What Would You Do?, the single sees Andrew Clutterbuck harmonizing with the Indonesian songstress. "I promise I'm home soon/To give my love to you/Just need to be with you/I gotta be I gotta be."
Kim Petras – "Future Starts Now"
Marking Kim Petras's first release after signing with Republic Records, "Future Starts Now" serves as a preview of the artist's debut album set to drop later this year. "I felt so anxious at the start of lockdown because, for me, the most anxiety-inducing thing is not being able to work and do what I love," Petras spoke of her newest track. "'Future Starts Now' came from trying to stay present, instead of stressing about the future and all the lost time." Inspired by '80s dance and European house music, the dance-pop number captures the artist's love for the city of Paris.
KIRBY – "Break Her Heart For Me"
"Break her heart, break her break her heart for me," KIRBY sings to her toxic ex about their relationship. "I've got a couple pictures I could leak/Texts they'll see/You should think about what you gon' say to me," she warns her former lover.
Mia Carucci – "Pomba Gira"
Singer-songwriter and producer Mia Carucci dropped their self-produced track "Pomba Gira," a spiritual tune that summons the Pomba Gira — a queen who represents femininity in the Afro-Indigenous religion of Quimbanda in Brazil. The song is accompanied by an experimental music video in which Carucci dances to drum beats and their soothing voice.
spill tab feat. Tommy Genesis – "Indecisive"
Ahead of the release of her second EP, French-Korean-American musician spill tab has tapped Tommy Genesis for her latest single, "Indecisive." "My producer and I wanted to make something with dummy fast drums and we sort of just went from there," the artist spoke of the energetic track. "We had all the sections we wanted but were missing a verse, and I just really wanted someone to rap over it and go hard, and I also didn't want it to be me," she continued, explaining how her team-up with the Canadian rapper happened. "I think my team sent the song over to Tommy's camp, and she loved it and was down to hop on it. I've been a phat fan of her stuff and her new song too, so it was a divine match made in heaven."
Share this article