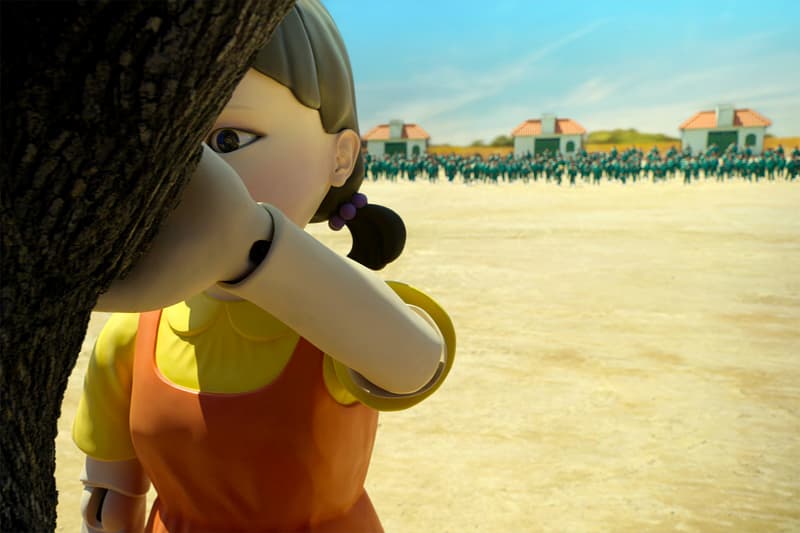 Film & TV
The Giant Killer Doll From 'Squid Game' Has Made Its Way to a Mall in Manila
Keeping an eye on jaywalkers.
The Giant Killer Doll From 'Squid Game' Has Made Its Way to a Mall in Manila
Keeping an eye on jaywalkers.
Netflix's latest hit K-drama TV show, Squid Game, has been the talk of the town since its worldwide release on September 17. Keeping the hype alive, the streaming platform has placed a replica of the giant killer doll at a mall in the Philippines from the first episode, "Red Light, Green Light."
Situated at the Robinsons Galleria Ortigas Mall in Manila, the 10-foot-tall figure can be found at the east wing entrance. Designed to keep an eye on jaywalkers, the doll's eyes turn red if it senses someone crossing the street while the light is red. "I'm too scared to go to Robinsons. I might get shot if I move ahahaha," one user jokingly tweeted, while another said, "This is more effective than a traffic enforcer."
For those currently residing in Manila, be sure to check out the doll at Robinsons Galleria Ortigas. If you haven't already, don't forget to watch Squid Game on Netflix.
Robinsons Galleria Ortigas Mall
Ortigas Ave, Ortigas Center
Quezon City, Metro Manila
Better play by the rules because she's always watching. Will you make it past the first round of Squid Game? ? pic.twitter.com/qvTlHddqsr

— Netflix Philippines (@Netflix_PH) September 22, 2021
Share this article