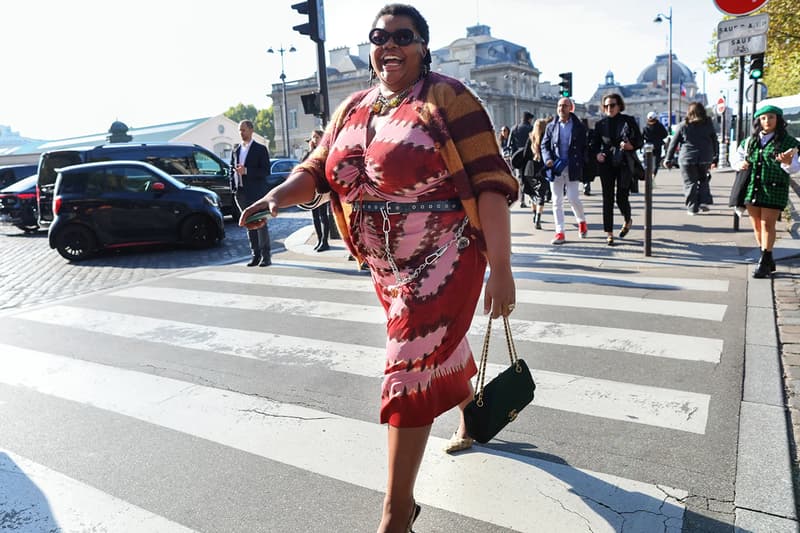 Fashion Editor Gabriella Karefa-Johnson Responds To Fat-Shaming
Try again.
Fashion editor and stylist Gabriella Karefa-Johnson slams haters as the creative calls out the fat-shaming she endured in response to Ye's latest divisive statement.
Following the rapper's decision to wear a "White Lives Matter" T-shirt to his YZY SZN 9 presentation, many disturbingly pointed the blame at Karefa-Johnson, confusing her participation in the show as responsibility for the actions of a grown man.
On Tuesday, the fashion creative took to her Instagram to share the following statement on her story, writing, "Please understand … the T-shirts this man conceived, produced and shared with the world are pure violence. There is no excuse, there is no art here. I'm sorry I failed to make that clear — I thought I did. I do think if you asked Kanye he'd say there was art and revolution … in that T-shirt. There isn't."
Despite the many people that came to her defense, this past Wednesday, Karefa-Johnson responded to the fatphobic comments she has been receiving, sharing, "I've fielded some serious volatility over the last couple days, but nothing has been quite as bad as what people have said about my body and the way I look. The fatphobia JUMPED out. Yes, I am fat. No, I am not humiliated to show up as my authentic self in the world."
Take a look at Gabriella Karefa-Johnson's Instagram post below.
View this post on Instagram
---
Share this article