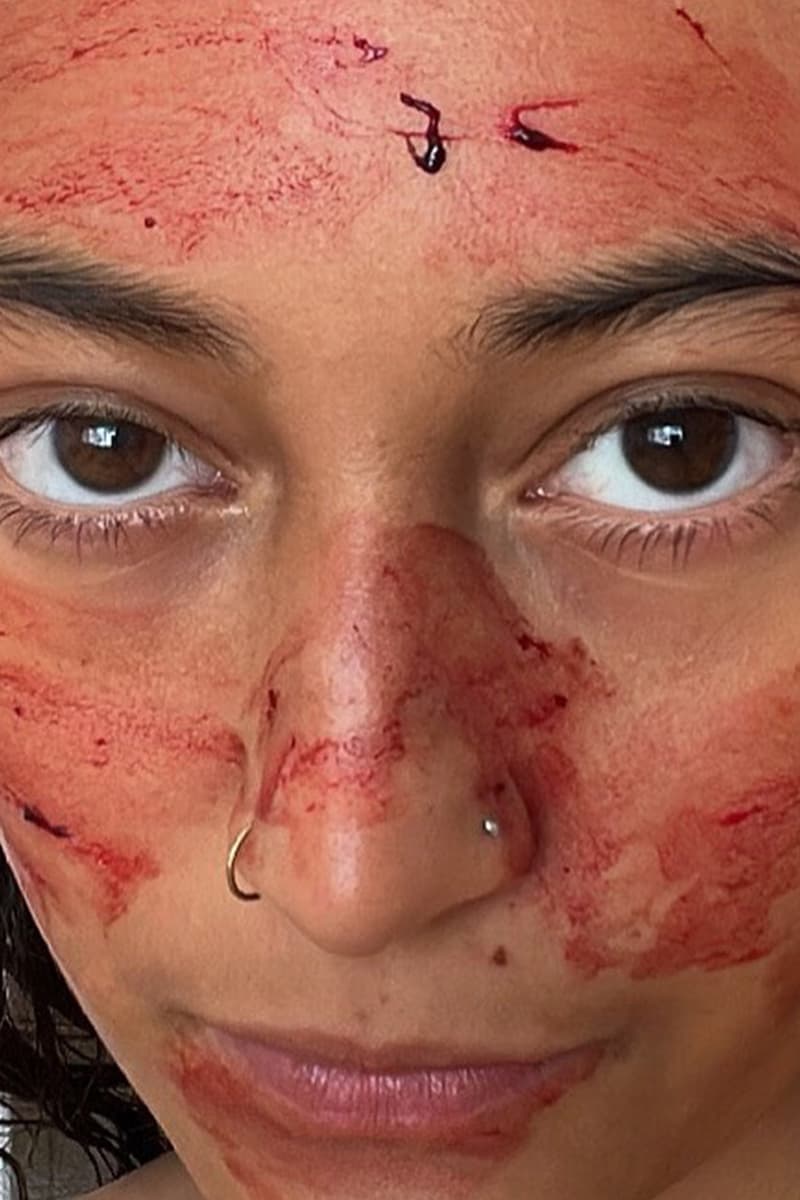 1 of 2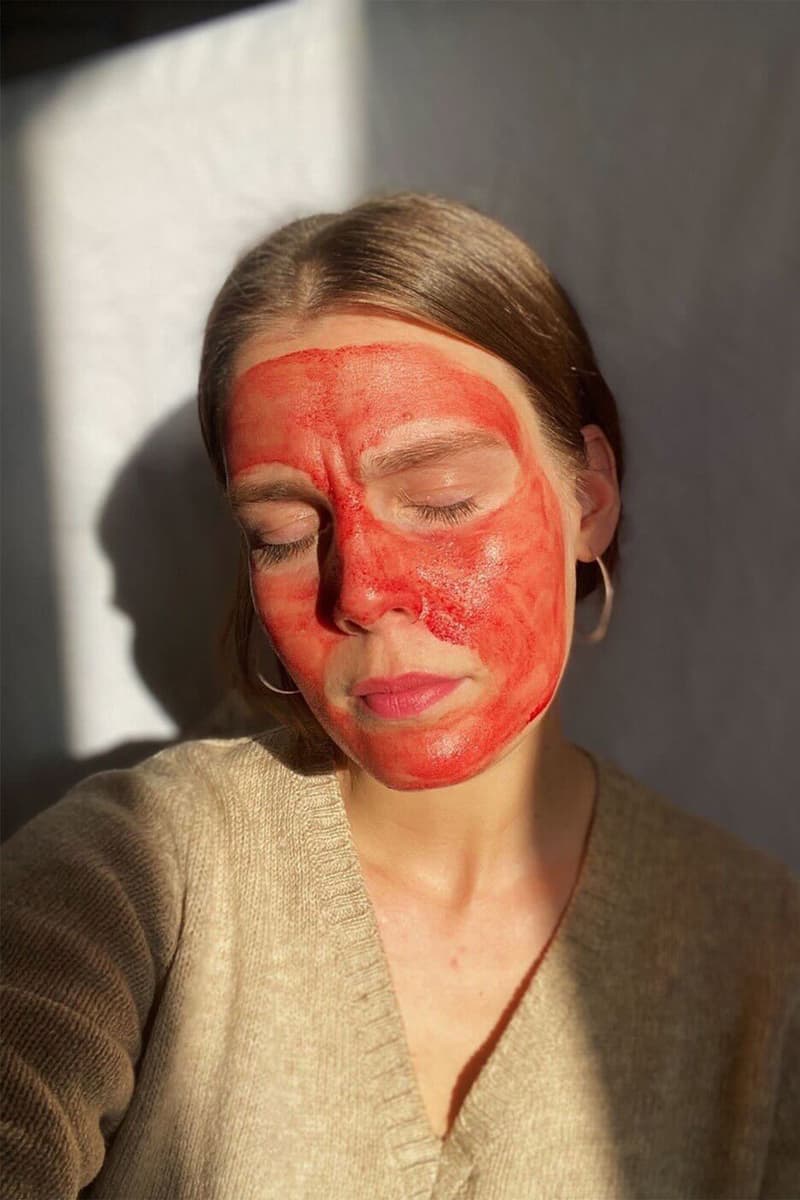 2 of 2
Beauty
Here's What I Learned About the Period Blood Face Mask
In the name of beauty, will I ever stop?
Here's What I Learned About the Period Blood Face Mask
In the name of beauty, will I ever stop?
There's nothing I love more than a good taboo. So when I stumbled across the @periodfacemask video page on TikTok with over 6.4 billion views, I knew my commitment to beauty had gone too far, but I was in too deep to swim back up for air.
"Moon masking" or "menstrual masking" is the process of using one's menstrual blood as an at-home facial treatment for vanity, divinity or both. A 2016 study shows that menstrual blood is a novel source of stem cells that can help regenerate damaged skin tissue and dermatological lesions. It also contains rich nutrients like zinc, copper and magnesium which are all well-known in the beauty industry as acne-fighting ingredients.
As a victim of hormonal acne throughout my teenage and adult years, the idea of a crystal clear complexion had my gears turning: I could care less about the lack of medical research done on my womanly body. If someone tells me I can free myself from the chains of acne with the power of my own vehicle, I'm wholeheartedly committed to the cause and will try anything at least once.
I found that the best way to create a period blood mask was by using a menstrual cup. After a day of soaking and removing the cup's contents into something more aesthetically pleasing (in this case — a mason jar), I plunged right in. Following a cleansing and toning routine, I stabbed my face brush into the bloody mixture and applied two reasonable layers across my face, avoiding my eye area and anywhere close to my nostrils (I couldn't muster up that amount of courage). The mystic in me forced me to plop myself on the floor and meditate as I let my moon mask rest for 20 minutes. I wanted to bask in the insane yet strangely powerful beauty ritual I just did.
When the clock struck 20 after 7 a.m., I hurried to the restroom and gave myself one final look before meeting my new skin. Using cold water, I gently washed away the period blood in a circular motion, using my hands to avoid ruining any face towels. After removing all of the blood, I gently patted my skin dry with a paper towel and stared at myself in the mirror. Looking back at me was a complexion that looked brighter and calmer. My pores and a few pimples hadn't changed much, but my skin looked and felt alive as if it had been kissed by a lover for the first time in years.
Outside of a collective desire for complexion-reaping benefits, menstrual masking is also used traditionally, mystically and spiritually in cultures around the world. In a recent interview with Dazed Magazine, Kamilla Belo, a 25-year-old artist, shares, "My great-grandmother practiced using moon blood face masks, which my mother passed on to me too." The Filipina and Lebanese ritualist goes on to share, "These monthly rituals and practices deeply connect me back to my matriarchal lineage, and it reminds me of the power of all women."
View this post on Instagram
Reclaiming the power of the body and syncing with the earth isn't the only intentional use of period blood. Professional witch, Michael Cardenas, took to Twitter to share a love potion that is said to influence others into obsessing over you. Dubbed, Te De Calzones (or "panty tea"), the concoction consists of worn underwear, hot water and heating up your lover with a warm drink. The Santeria descendant shares, "Take some worn panties (worn is best so it has your pheromones)… if you're menstruating be careful because they will become obsessed," Cardenas warns, "Only do this twice a year max."
Te De Calzones (panty tea)
A bruja love potion.
Take some worn panties(worn is best so it has your pheromones) if you're menstruating be careful because they WILL become obsessed. Only do this twice a year MAX. pic.twitter.com/FaVyhJ6XBk

— OLDE WAYS (@oldeways_) August 2, 2018
Unfortunately for people who bleed, there isn't enough research conducted on our genitalia for moon masking and other uses of period blood to receive a stamp of approval from dermatologists. Stanford- and NYU-trained dermatologist, Dr. Joyce Park, posted a TikTok video begging people to not use period blood on their faces. "There is no way that you are collecting that blood in a sterile way," she says. "Also, if you have any infections down there you could be transmitting bacteria and viruses from your genital region onto your facial skin." There's also the point of not knowing if the stem cells or nutrients found in period blood have the ability to absorb past the skin barrier, which would cause an actual effect on your skin.
Despite the lack of scientific evidence that supports menstrual blood for beauty and superstitious uses, people will more than likely continue to use the natural resource for empowerment, manipulation and hopes of achieving an ever-lasting youthful complexion. As for me, once was enough, but I fully support skincare enthusiasts and ritualists alike.
While you're here, check out this bloody facial that is actually approved by dermatologists.
---
Share this article