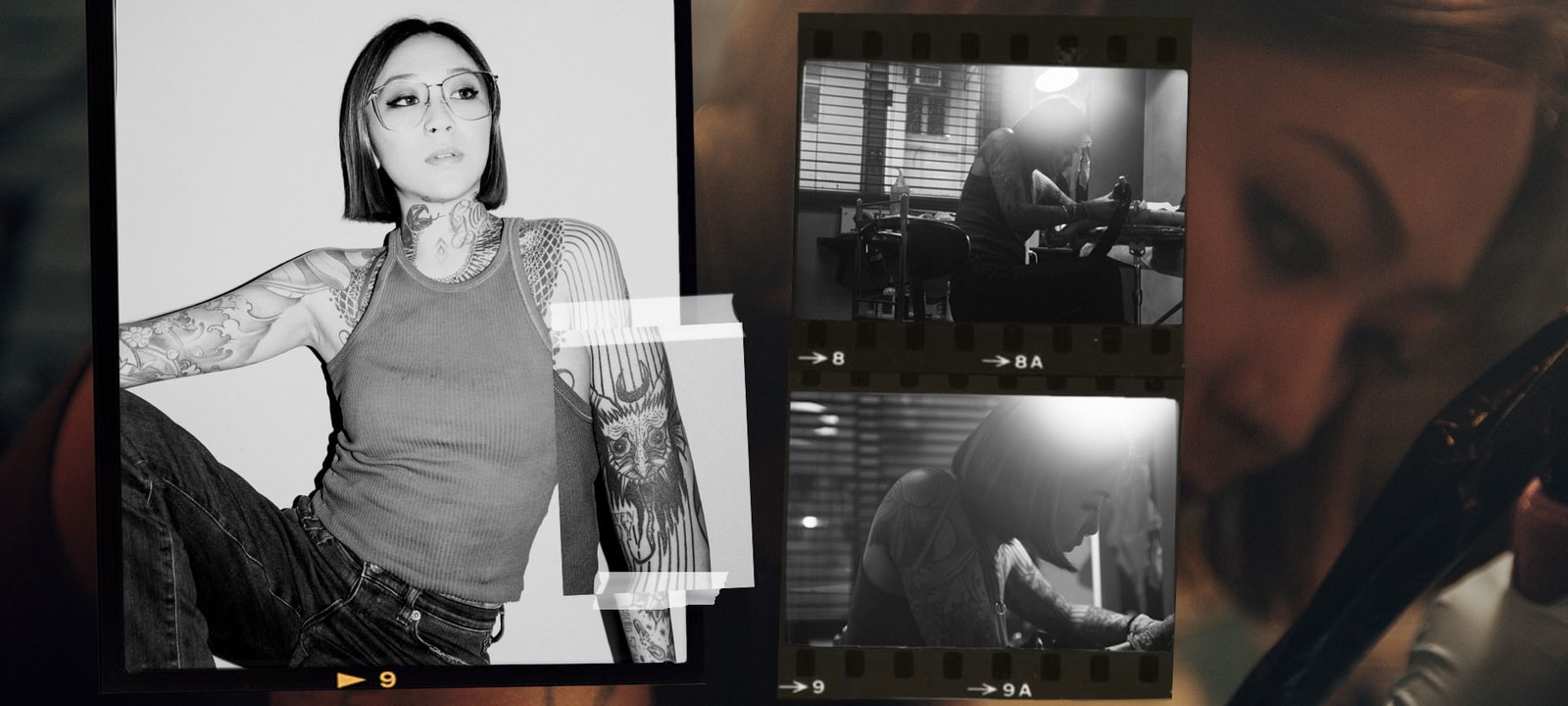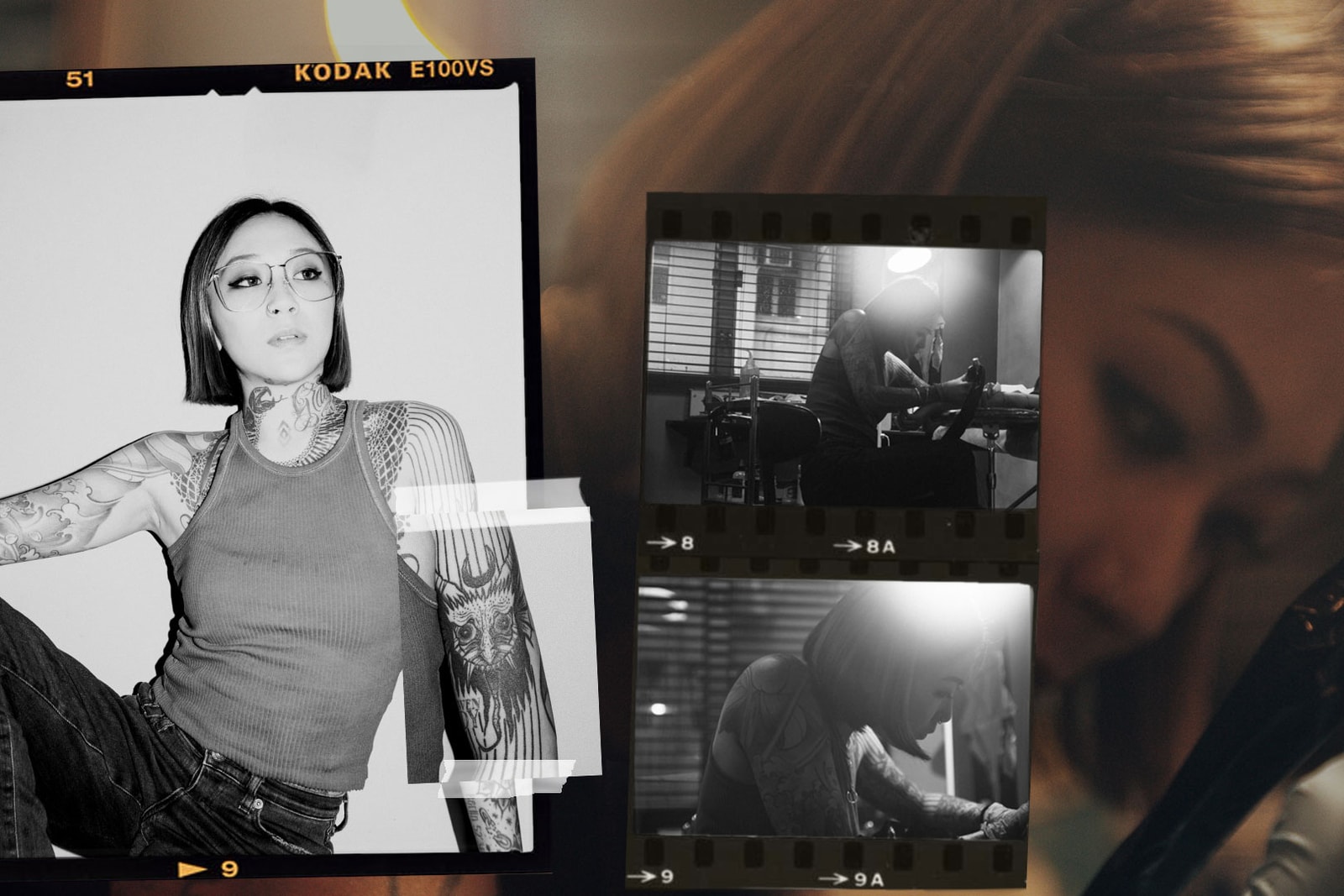 How Tattoo Artist Yeeki Lo Finds Inspiration in Traditional Hong Kong Architecture
The veteran tattoo artist is known for her geometric, fine line work.
It's not about being one of the first female tattoo artists in the city, or even the ever-dissected trope of being a woman in a male-dominated industry. Yeeki Lo is one of the most sought-after tattoo artists in Hong Kong. Period. At 27, Yeeki is already considered a veteran tattoo artist in Hong Kong, having garnered nearly a decade of experience and a loyal following amongst tattoo lovers, known for her impeccably clean geometric line work.
When you first walk into her private studio – tucked away in an unassuming walk-up building in the heart of Hong Kong's Central district – you get the feeling of walking into an artist's living room. On the shelf is a vinyl record printed with a tableau from Wong Kar-wai's triumphant film, Happy Together; the low coffee table has art volumes scattered across one side; and a sprawling oriental rug adds a pop of turquoise color in contrast to the black walls. Yeeki shares her studio with longtime friend and fellow tattoo artist, Lokjai (whose name is not Justin, as often confused by his social moniker @jusinktattoo). The two share an effortless rapport that adds to the unique environment that makes you feel at once intimidated and instantly at home.
1 of 3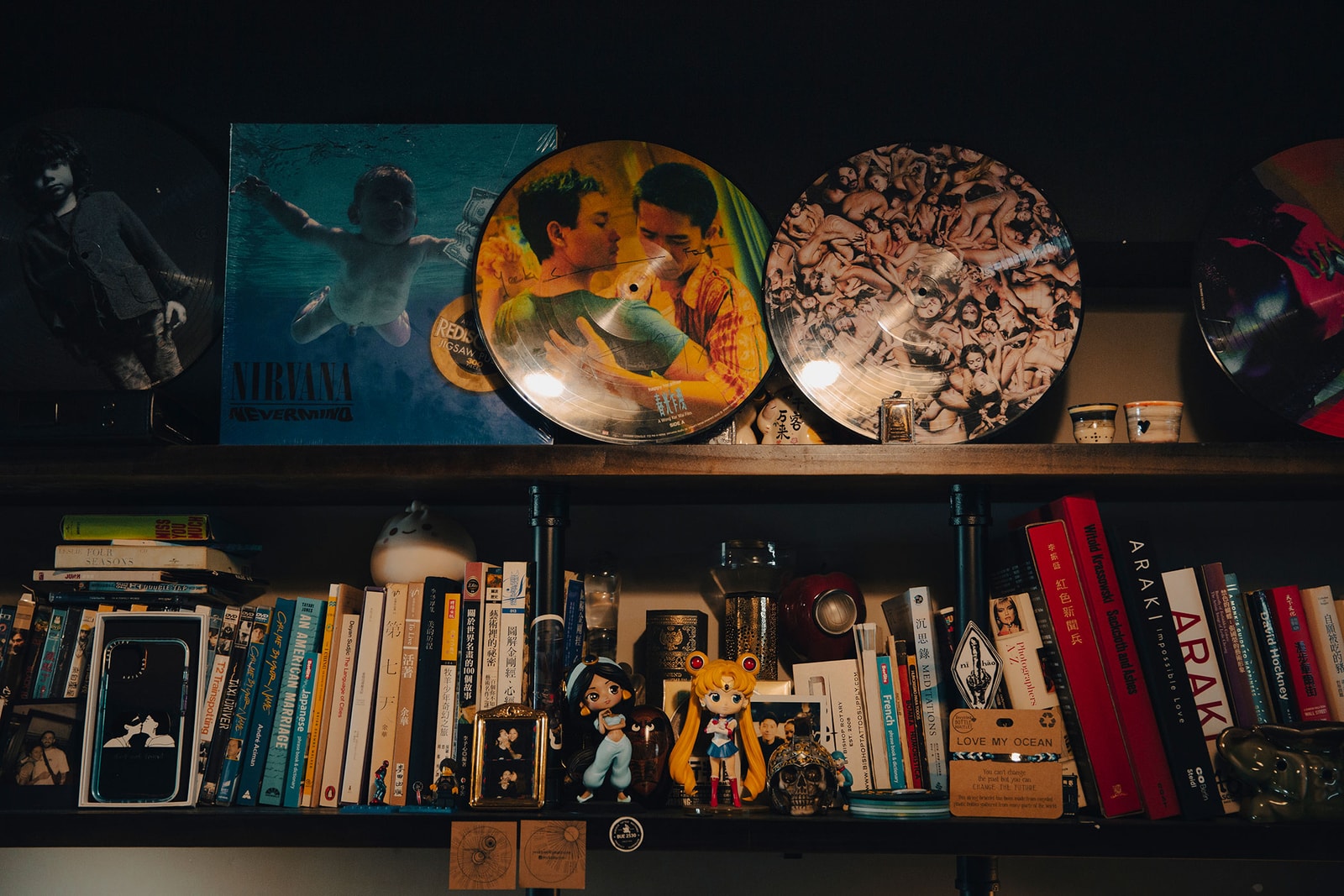 2 of 3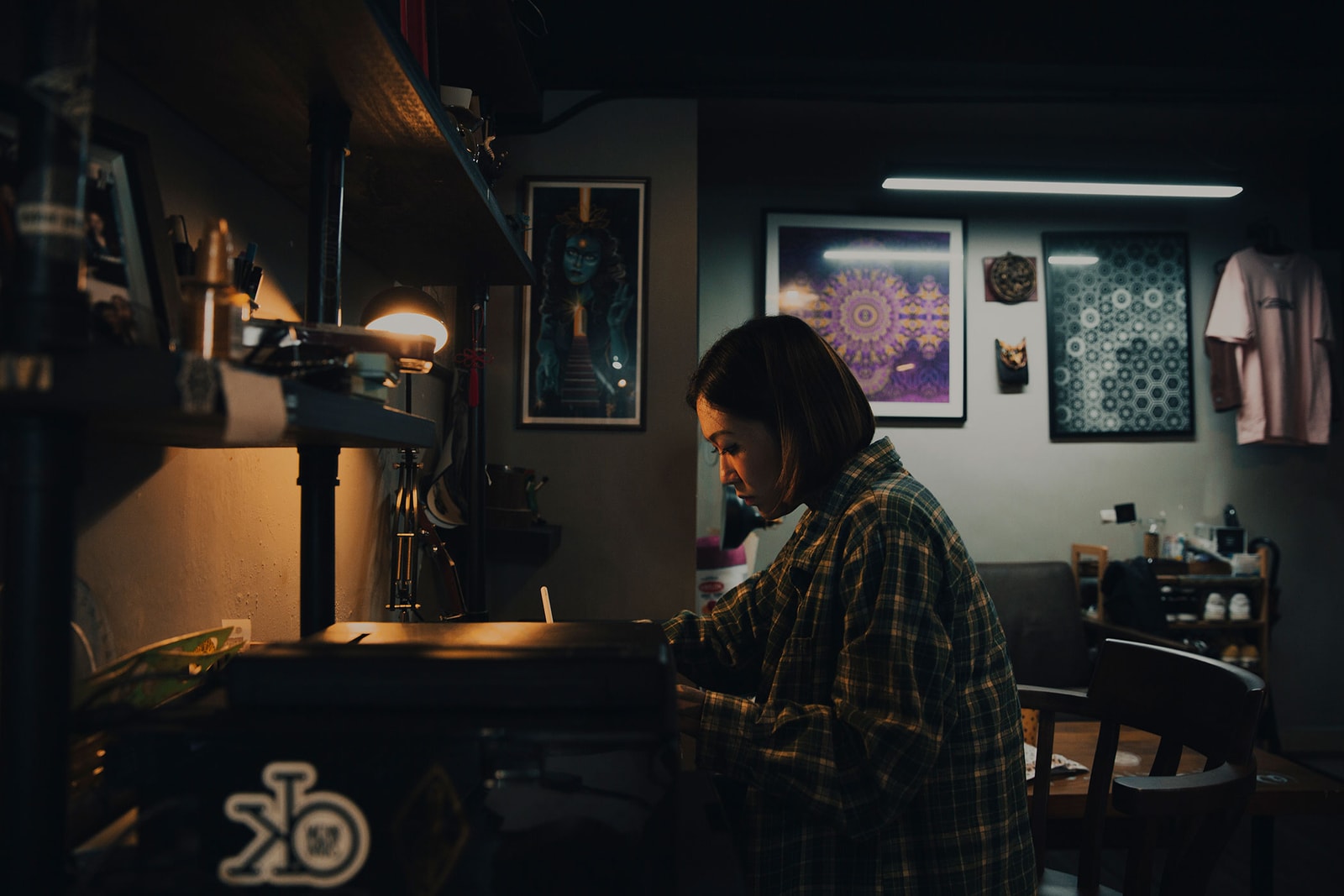 3 of 3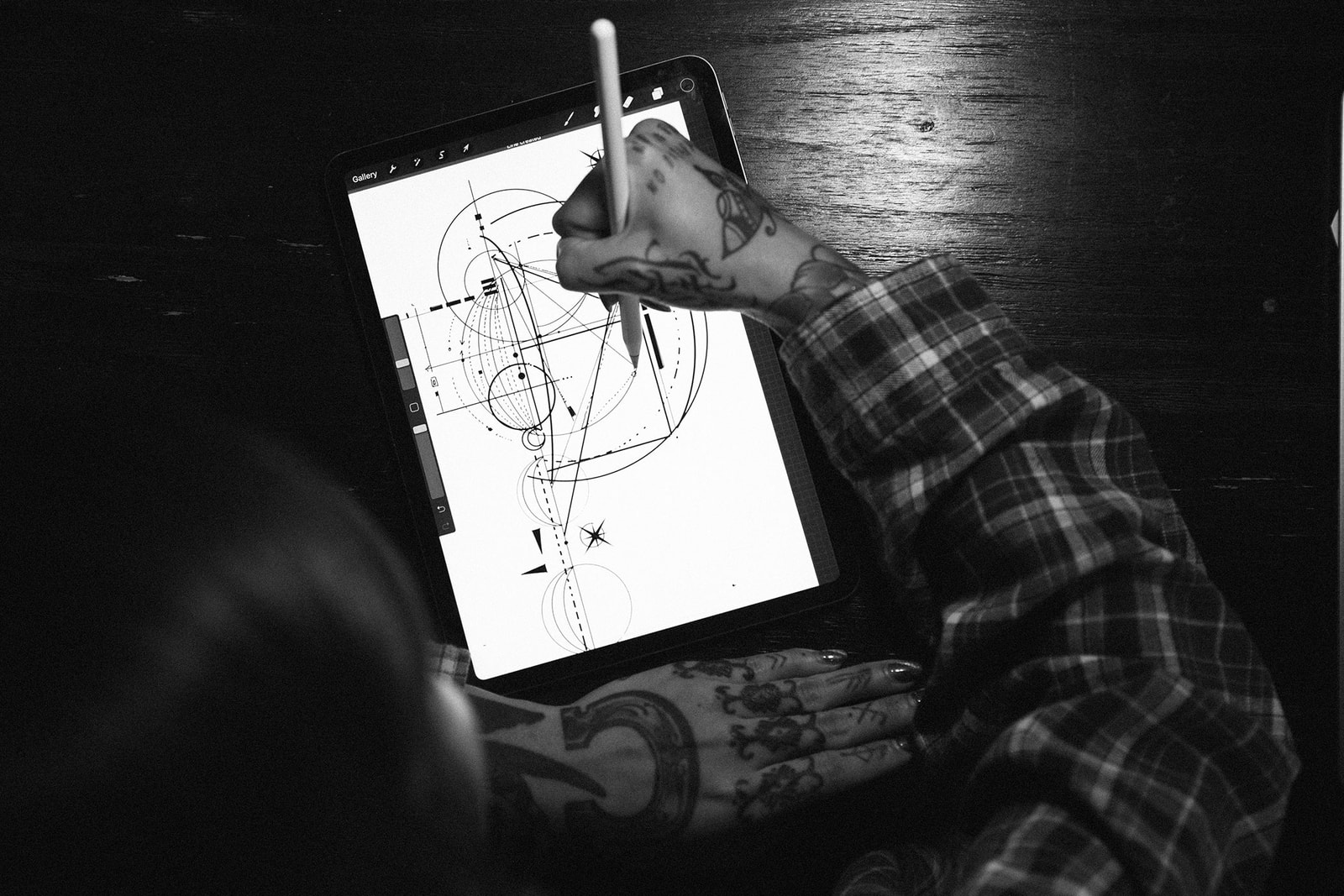 As Yeeki greets her client on our day of the shoot, she is gracious and welcoming. The consultation is collaborative as they work on the concept together. "With linework tattoos, it's not as simple as just having a straight line or a triangle," she tells us. "When you see a design on a piece of paper and when you see it on the skin, the effect can be completely different. I like when something is more than meets the eye. It makes the client think, 'Oh, I didn't think of that.' I can take my experience and give clients the best design possible."
"When you see a design on a piece of paper and when you see it on the skin, the effect can be completely different."
Her body of work is a reflection of this philosophy, showing an oeuvre that explores an array of various motifs, yet are undeniably tied together by a single thread. "Thin and thick lines produce really different results, so when you apply different methods to the same pattern, there could be hundreds of possibilities," she explains. On the surface, this is a simple concept. However, as you scroll through the countless bodies that bear the intricate lines of her tattoos, you soon see why this decoding of her own work is plainly relevant.
1 of 3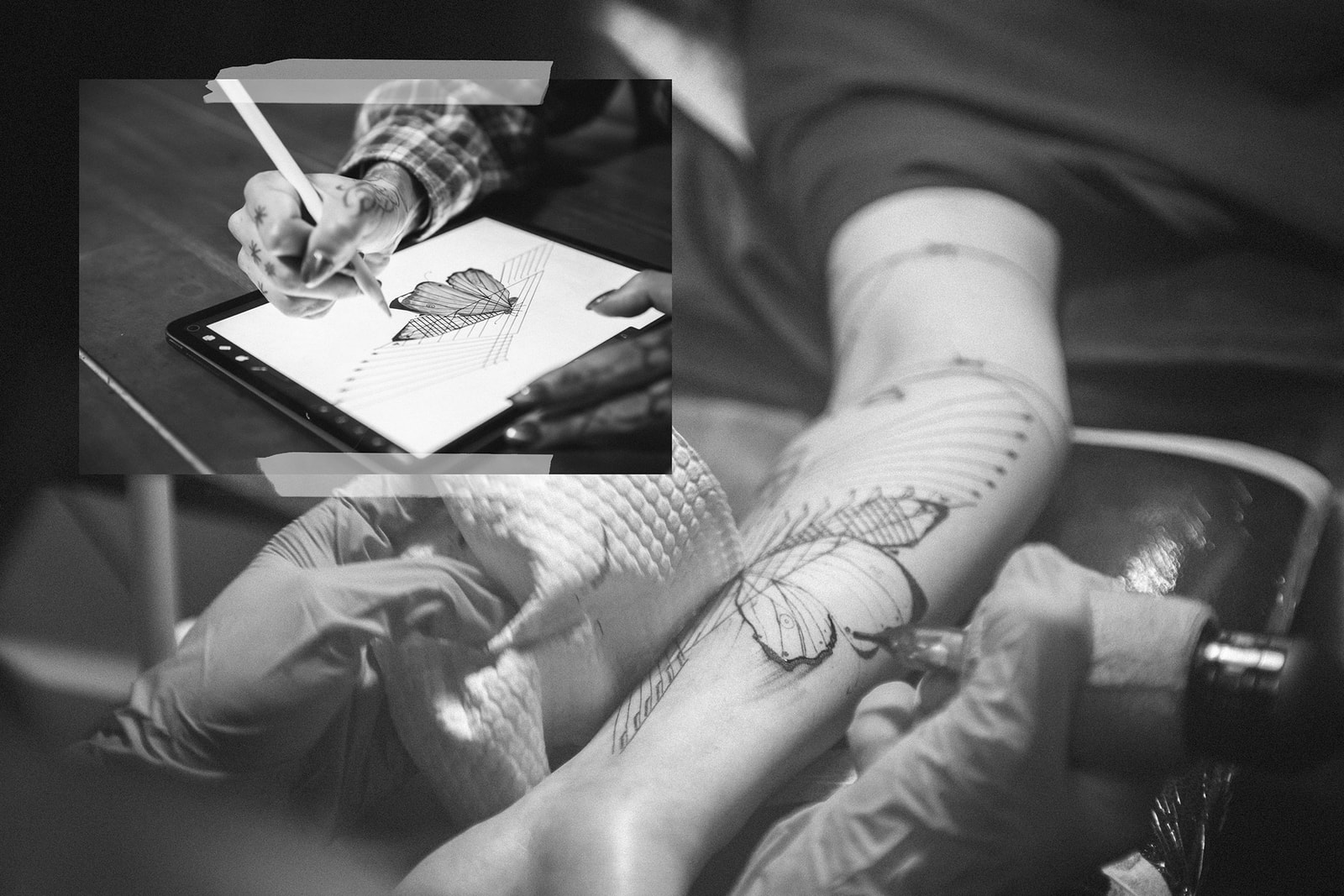 2 of 3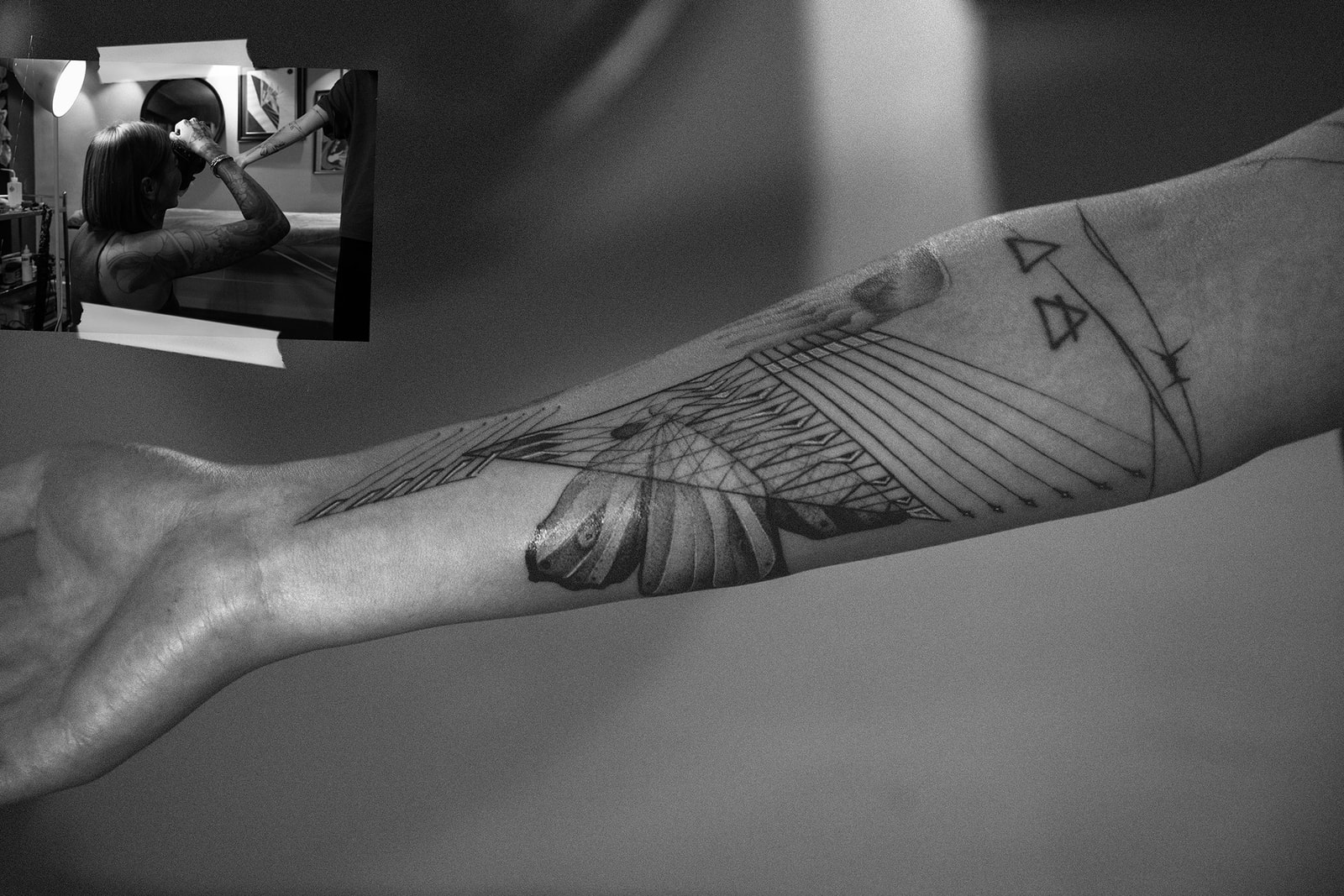 3 of 3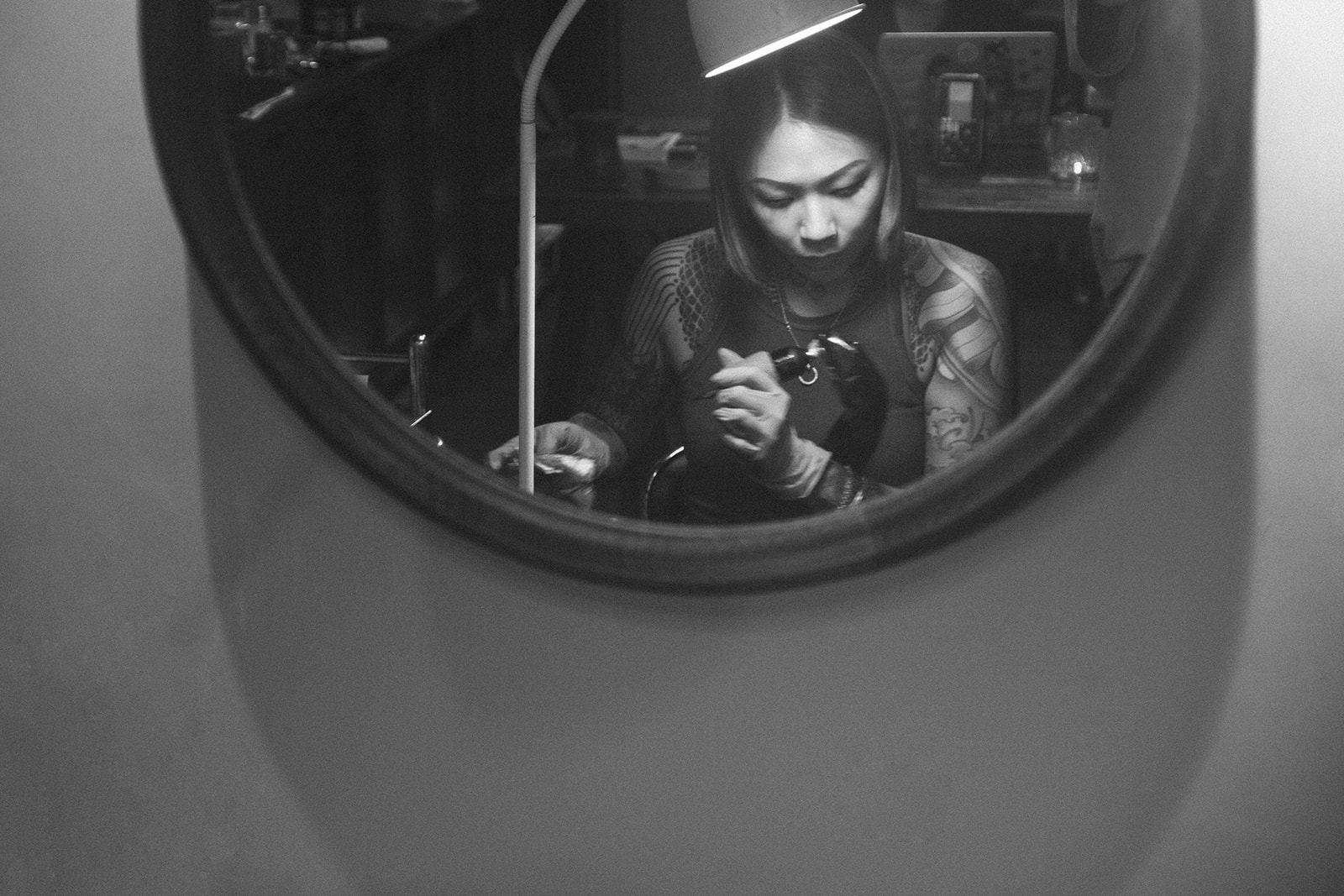 From abstract shapes and complex mandalas, to sinister scorpions and stylized hybrid designs, Yeeki has developed her own unique style through years of experimenting with and refining her craft. Even so, she is cognizant that as an artist, she is never done growing, never done finding new ways to interpret her art. She finds inspiration within the streets she walks through on her commute to the studio every morning, discovering artistry in something as simple as a shop gate. To her, creative power is all around her. It is something that she is consciously welcoming into her process as an artist and applying it in through the medium of ink and skin.