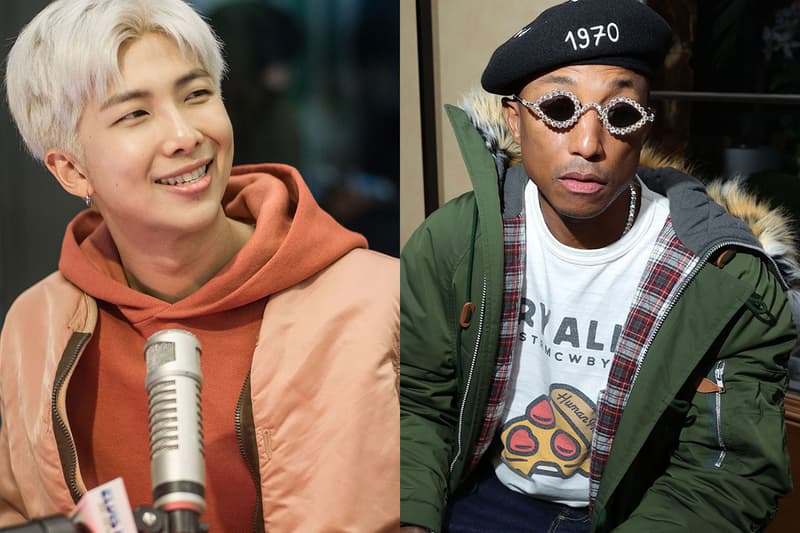 Music
BTS Is Collaborating With Pharrell Williams, Here's What We Know
"I f-cking love it," says RM.
BTS Is Collaborating With Pharrell Williams, Here's What We Know
"I f-cking love it," says RM.
It's official. BTS and Pharrell Williams are set to debut a new collaboration, releasing from Pharrell's upcoming album. BTS member RM and Williams discussed the collaboration in a new interview with Rolling Stone, where the pair revealed that they worked on the song remotely.
"The title of the album is Phriends. It's the volume one. You guys [BTS] are on there, obviously," Williams noted, adding that, "I'm actually talking about this way more than I'm supposed to, but it's a song from my album that [BTS] sang and it's amazing, and I'm super grateful." Williams also revealed that "Everyone that hears it is like, 'Whoa.'" with RM sharing his enthusiasm and saying "I f-cking love it."
We've not had many more details revealed, but hopefully a release date is on the cards soon. The song also comes as RM reveals plans to release his first solo album, too, which Williams offered to produce a song for, too. "You said you're 90 percent done with your solo album. But if within that last 10 percent, if you need — you don't need me, but I mean…," the artist teased.
So while BTS' collaboration with Williams is most definitely happening, we wouldn't rule out the possibility of RM and Williams working together too.
In case you missed it, here's what RM had to say about his recent experience with anxiety.
---
Share this article