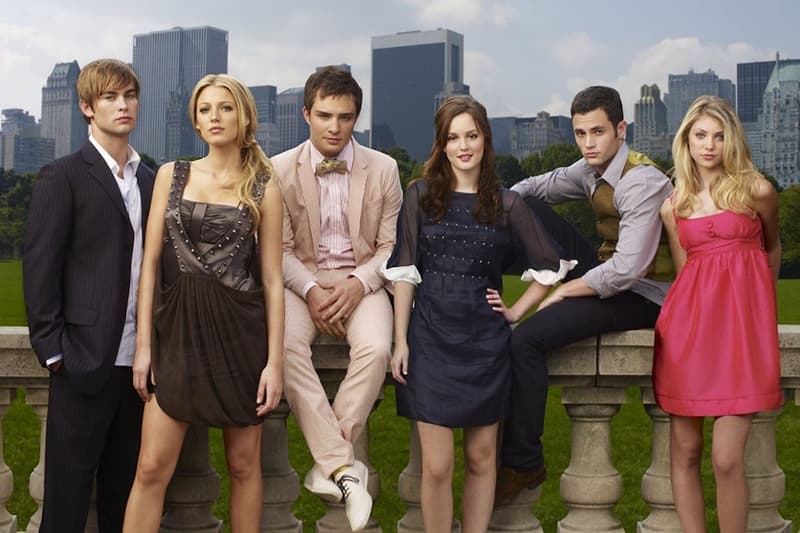 Music
#TBT Playlist: Top 5 Most Iconic Songs of the OG 'Gossip Girl' Series
You know you'll these. XOXO, Gossip Girl.
#TBT Playlist: Top 5 Most Iconic Songs of the OG 'Gossip Girl' Series
You know you'll these. XOXO, Gossip Girl.
Gossip Girl is a fan-favorite for many reasons — the plot, the drama, the fashion, the luxury, the characters and of course, the music. The original series first aired in 2007 and if you're a hardcore fan, then you know there are several songs that contributed to some iconic scenes and helped make the show become the classic it is today. We've narrowed it down to the top five songs. Keep reading to learn more about them.
"Whatcha Say" – Jason Derulo
Thanksgiving is probably the most important holiday in Gossip Girl history. There are five Thanksgiving episodes, each with their own side dish of drama. However, the most memorable episode is probably Season 3, Episode 11: "The Treasure Of Serena Madre." Jason Deurlo's "Whatcha Say" sets the tone for chaos taking place at the van der Woodsen residency involving lies, betrayal and an affair.
"With You" — Sum 41
"With You" by Sum 41 marks the beginning of Blair (Leighton Meester) and Chuck (Ed Westwick)'s off-and-on romance. In Season 1, Episode 7 titled "Victor, Victrola," Blair loses her viriginty to Chuck in his limo while this song plays. Several couples are highlighted throughout this sequence, but Blair and Chuck's moment becomes one fans will never forget.
"Apologize" — OneRepublic
"Apologize" by OneRepublic quickly became associated with the series as the track's mood is dramatic, perfectly representing the feel of the show. The song begins to play during Season 1, Episode 10, titled "Hi, Society" during a phone call Lily (Kelly Rutherford) has with Rufus (Matthew Settle) in which he admits regretting letting her go all those years ago. Lily then looks over at her daughter, Serena (Blake Lively), who's currently having a relationship with Rufus' son, Dan (Penn Badgley), and imagining what could have been between her and Rufus.
"What Goes Around… Comes Around" — Justin Timberlake
Justin Timberlake's "What Goes Around… Comes Around" plays during the series' pilot. Serena has returned to the Upper East Side from boarding school and it is all anyone can talk about. Right off the bat, the track helps viewers get a glimpse into Serena and Blair's then-rocky friendship. It also helps showcase the tension between Serena and Nate (Chace Crawford) based on how they left things off before she left NYC.
"You've Got the Love" — Florence and the Machine
"You've Got the Love" by Florence and the Machine is extra memorable as it's the penultimate song that plays on the show's six-season run. The track plays during Serena and Dan's at-home wedding ceremony, which takes place five years into the future. It's a nice way to end the series as we finally see all the drama between the main characters is no longer present.
---
Share this article