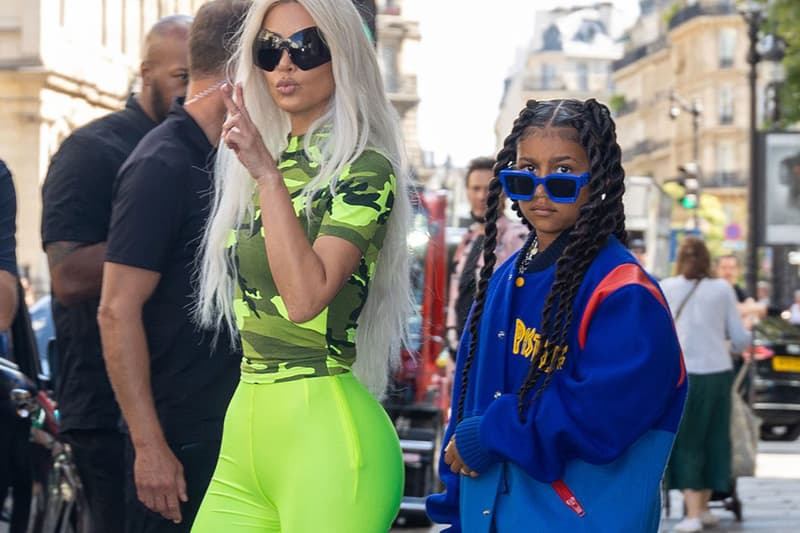 Entertainment
Kim Kardashian Tells North West About How She Was Conceived
"I wore the dress and I got pregnant."
Kim Kardashian Tells North West About How She Was Conceived
"I wore the dress and I got pregnant."
In the latest episode and season finale of The Kardashians, reality star Kim Kardashian spilled the details of when North West was conceived and opened up about the fact that designer Olivier Rousteing might have had a little something to do with it.
The scene shows Kim and Kris Jenner about to attend Balenciaga's show for Paris Couture Week. Kim explains that "While we're in Paris for the Balenciaga show, we're also going to attend the Jean Paul Gautier couture show, which my good friend Olivier Rousteing is designing."
She turned to her daughter and said "Northie, I've known Olivier since before you were a baby. He gave daddy this blue dress that daddy wanted for me, it was my birthday, the year before you were born. And I wore the dress and I got pregnant and you got in my belly the night I wore that dress. So, Olivier might have a little something to do with the reason you're on this planet."
As expected, North West looks back at Kim blankly, and the pair continue to try on their outfits for the upcoming showcase.
In other Kardashian-Jenner news, here's how Kim really feels about Pete Davidson dating Emily Ratajkowski.
---
Share this article