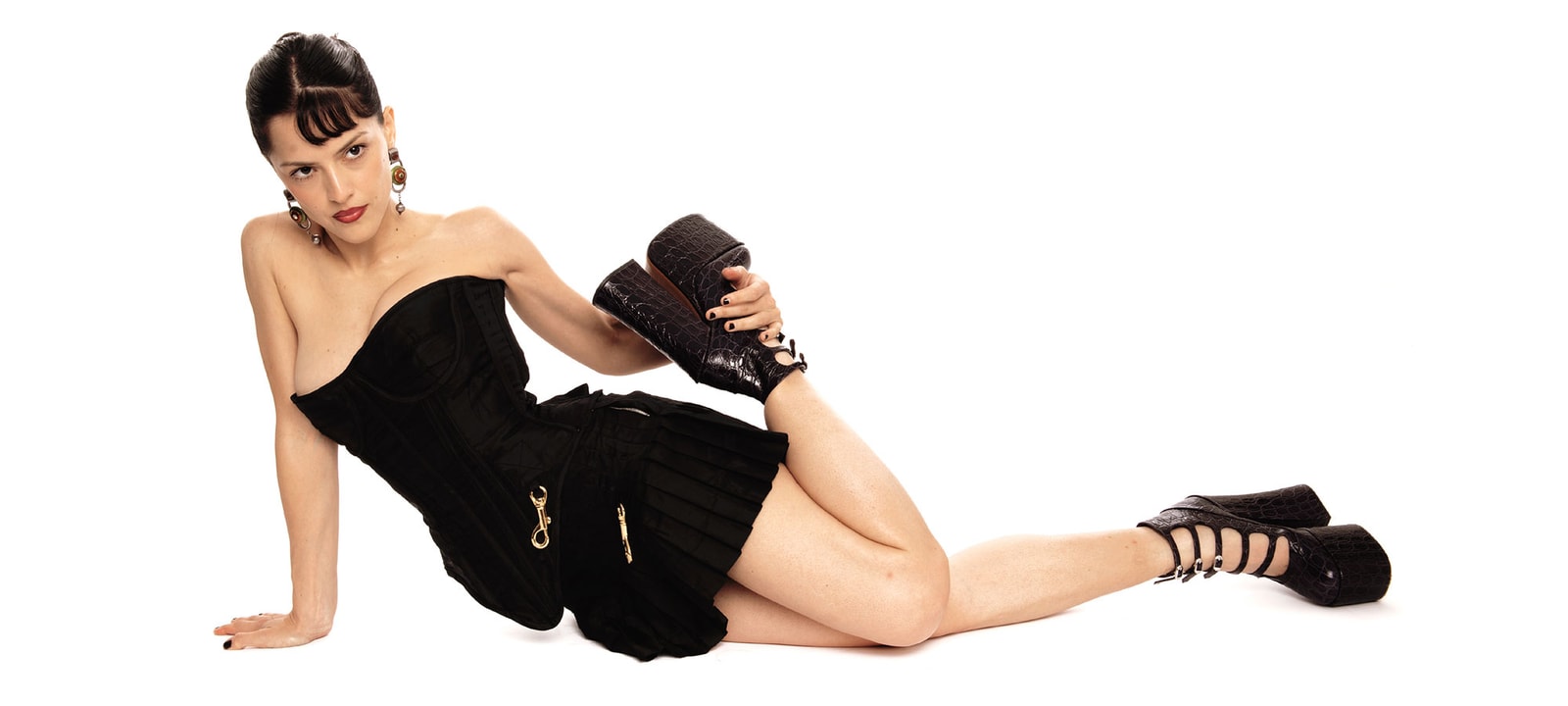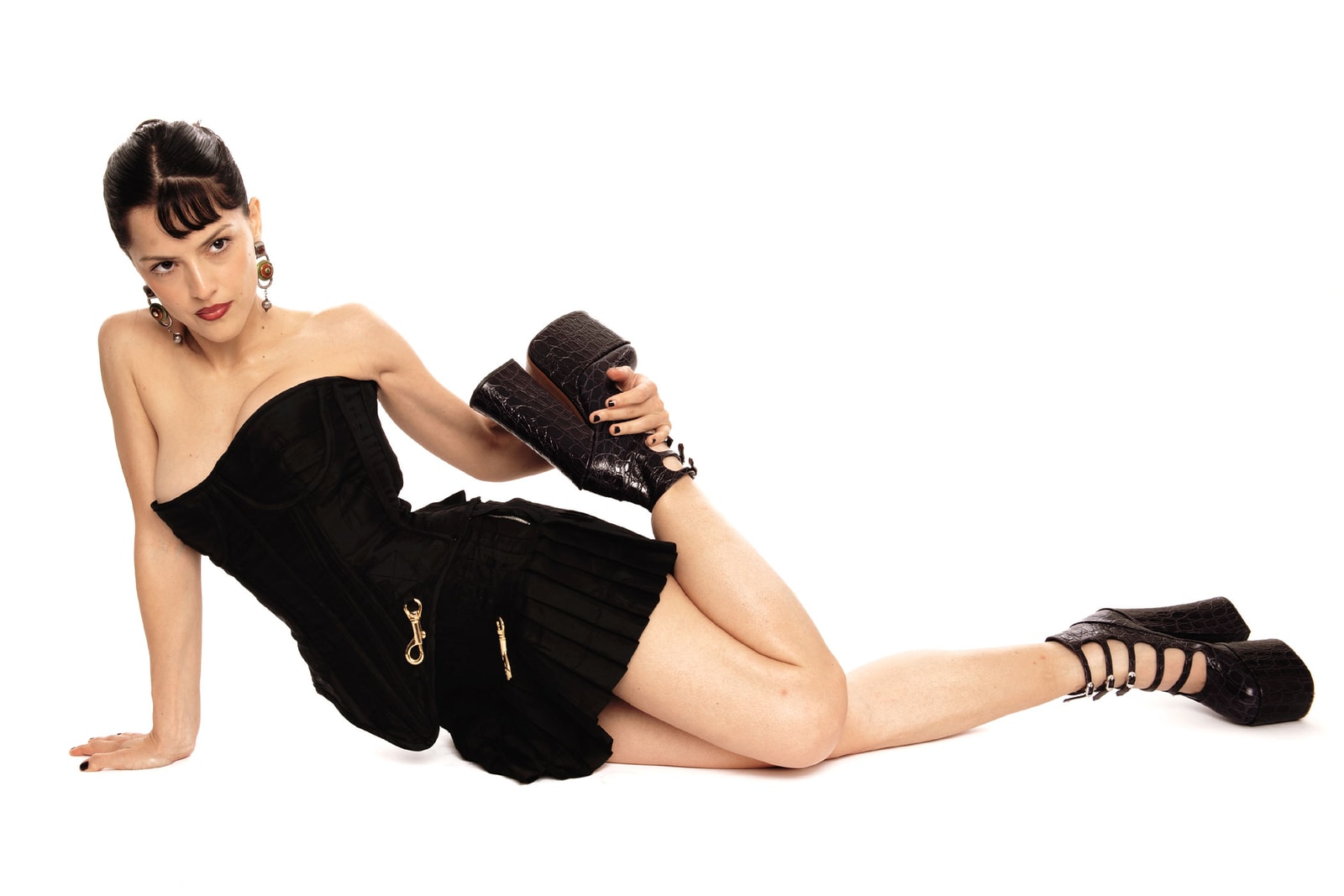 BAEwatch: The Marías
Vocalist María Zardoya discusses the band's inspiration, working with Bad Bunny and upcoming music.
In recent years, we've seen more artists embrace dual cultures within the music industry, and The Marías is a perfect example of that. The Marías, formed in 2016 and consisting of members María Zardoya (vocals), Josh Conway (drums and co-writer/producer), Jesse Perlman (guitar), Edward James (keys), Gabe Steiner (trumpet) and Doron Zounes (bass), are known for combining English and Spanish in their songs mainly made up of alternative/indie and pop. Additionally, what makes the grammy-nominated act unique is their overall aesthetic.
"Dreamy," Zardoya tells Hypebae about their style. "We've always tried creating dreamworlds in our music and through our visuals. We want people to come to us as an escape."
While The Marías has been around for a couple of years, in 2022, their fanbase grew tremendously thanks to their feature in Bad Bunny's recently Grammy-nominated album, Un Verano Sin Ti. (The LP was nominated for Album of the Year. It's the first time an all-Spanish-language album receives a nod in that category, making history. The Marías is included in the nomination as featured artists; Zardoya and Conway are recognized individually as songwriters.)
Bad Bunny, whose real name is Benito Antonio Martínez Ocasio, and The Marías joined forces on "Otro Atardecer," which stood out as it's the only indie pop track on the LP. This turned out to be an exciting collab as it was the union of two Puerto Rican singers, who typically dabble into different genres, coming together to deliver a catchy song about love and wishful thinking in a past relationship.
So far, The Marías has released two EPs — Superclean, Vol. I (2017), Superclean, Vol. II (2018) — followed by an album — CINEMA (2021), and this is only the beginning for them. To learn more, keep scrolling for our interview with María Zardoya of The Marías.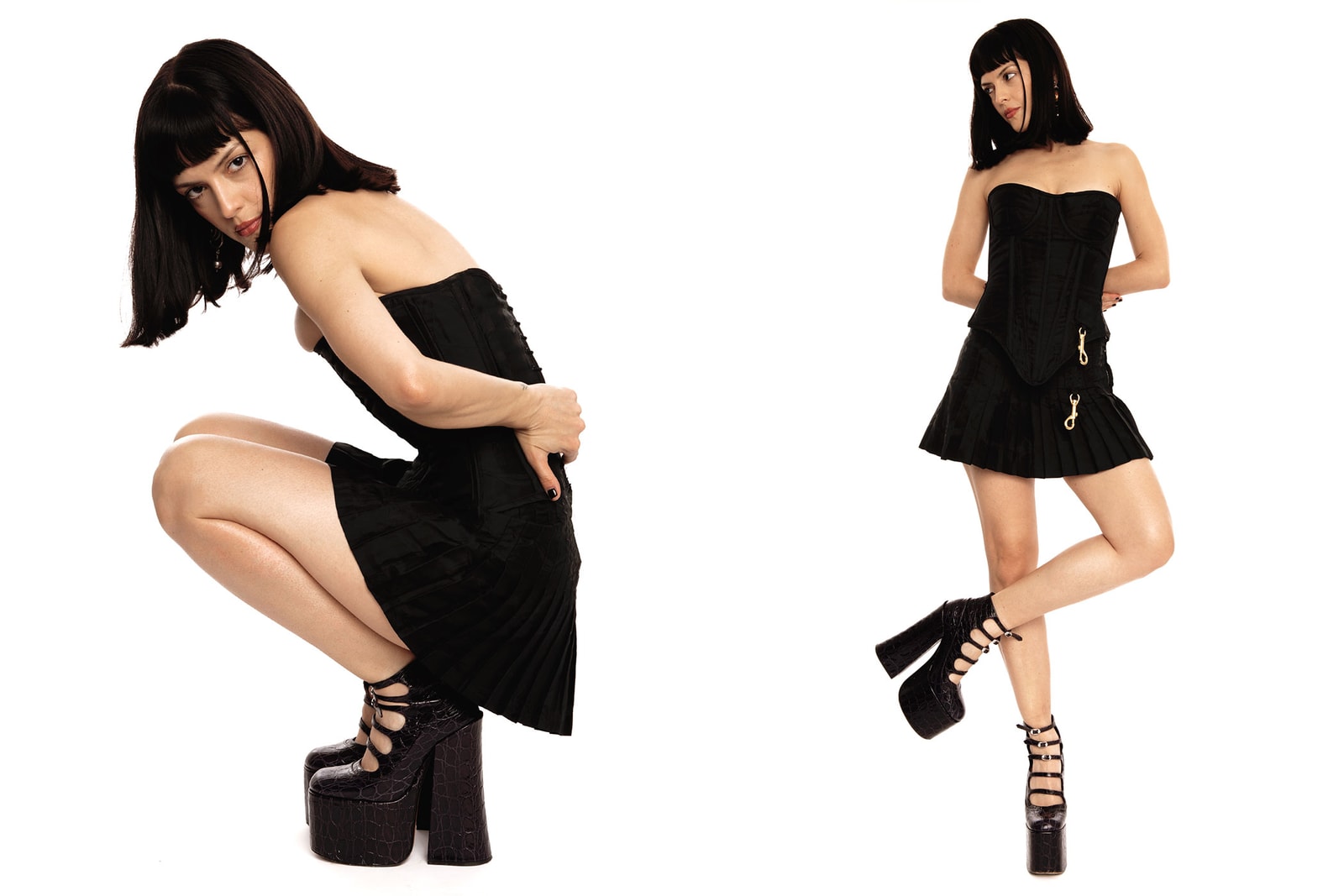 How and when was The Marías formed and how did you decide that would be the name?
Back in 2016, I decided to move from Atlanta to Los Angeles to pursue music. I made the drive in less than two days. Once in LA, I was trying to play anywhere that would let me. One of those venues was the Kibitz Room right next to the legendary Canter's Deli. Josh was running sound that night, and that's where we met. We then started writing and recording songs together and in late 2017, we released our first single, "I Don't Know You." We then asked some of our closest friends to join the live band, and Edward (keys) suggested the name The Marías. At first, I didn't like it because I didn't want anything with my name in it, but I had no alternatives, so we went with it.
Where do you seek inspiration to create your music?
Mainly from nature — from connecting with people. And of course, from romance and heartbreak.
What are your favorite tracks of yours and why?
I love the first track on CINEMA, "Just a Feeling." It's a lush string arrangement, and I get lost in it. We were inspired by '70s era Italian film scores, and it feels so nostalgic. I also love our song, "Hush," which is almost the opposite of "Just a Feeling." It's more in your face. I remember thinking it was our "Britney era" song. It's so different and unexpected from a lot of our other music, and I love that.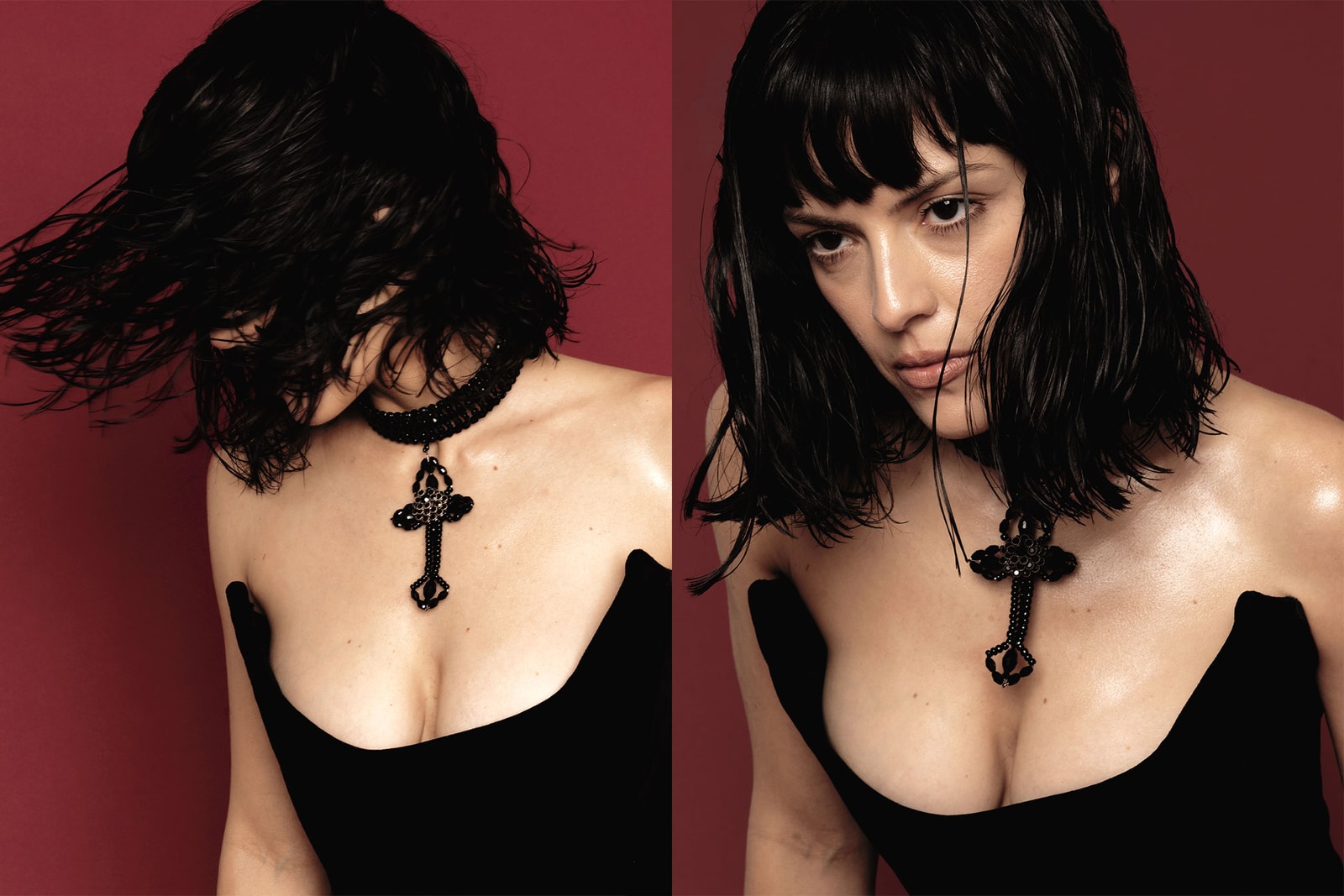 Congrats on the Bad Bunny collaboration, "Otro Atardecer." How did the song come about? Who reached out to who? What inspired the concept of the track? What was the writing and recording process like? 
Thank you! I like to think it happened through the power of manifestation. I swear, it works. I always said I wanted to collaborate with him or even just add vocals to one of his songs to add a new texture. He reached out to us to do exactly that — add texture to a song that he pretty much already had written. I added my vocals and ended up writing a couple more verses and parts. It was a quick and seamless process. I know Benito is selective and intentional with everything he creates, which I've always respected, so I feel honored that he thought of us for this song.
Do you have an artist or band you dream of collaborating with at some point?
We'd love to try making something with Kevin Parker — that's another dream of ours. I think it would be a fulfilling and fun process, and the guys would go crazy.
What inspired you to want to create music in both English and Spanish? How do you usually decide if you're going to make a song in English, Spanish or both?
I grew up speaking both languages and consuming music in both, so it happened naturally. The first song I ever wrote was in Spanish, and the second was in English. It's just always been that way for me. I usually just let the song decide what language it wants to be in; it's not a conscious decision I make before the songwriting process.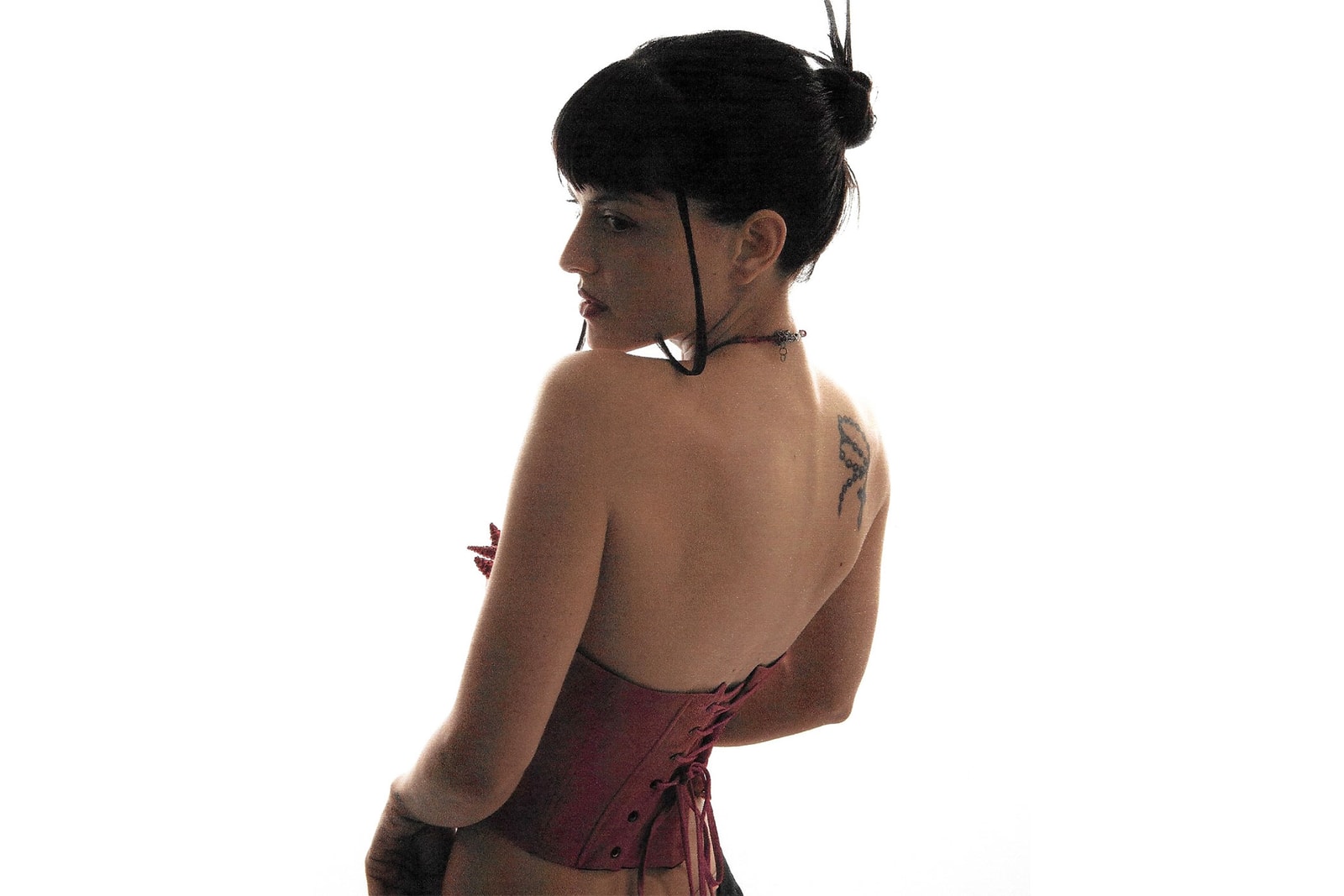 Who are your biggest musical influences?
I grew up listening to a lot of Erykah Badu, Lauryn Hill, Julieta Venegas, Norah Jones, Billie Holiday, Don Omar and more. Josh introduced me to a lot of psychedelic and rock like Tame Impala, The Strokes, Beach House and Mild High Club. He also gave me a full rundown of every Beatles album from the beginning on a long drive we did from LA to Mammoth Mountain. When we put both of our influences together — I guess it created what The Marías sound is today.
Is there anything you can share regarding any upcoming music? Do you plan on releasing a new album soon? If so, how does it compare to CINEMA and your previous EPs?
We're working on it! We hope to share a new album in 2023 if everything goes according to plan. We're going to continue experimenting and see where we can push ourselves to create songs and sounds that we never have before.
Is there something you hope fans take away from your music?
I hope they feel understood and seen. When I write music, I do it to try to understand what I'm feeling and as a sense of release. I hope fans feel that same way when listening to our music. I hope they can also escape into the music and forget about everything else.
Lastly, what advice do you have for others trying to pursue their art?
Do it for the pure act of creating, not for anything else. Everything else is fleeting.