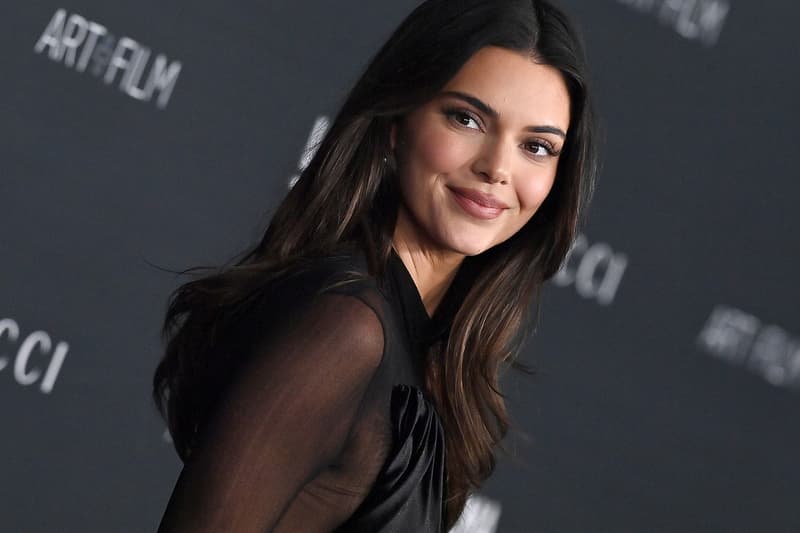 Beauty
Kendall Jenner's 'Charlie's Angels' '70s Curtain Bangs Are Such a Hair Flex
It's giving, "Good morning, Charlie."
Kendall Jenner's 'Charlie's Angels' '70s Curtain Bangs Are Such a Hair Flex
It's giving, "Good morning, Charlie."
It's no secret that different styles of bangs have been a part of hair trends for 2022, but it's something about bangs and hairstyles from the '70s that make you want to snip snip. Don't believe us? Ask Kendall Jenner who was recently spotted with Farrah Fawcett-inspired fluffy long bangs.
Jenner is no secret to switching up her hair looks. 2022 was a big year for her, as she started it off by recreating herself through various hair colors and styling methods. The 818 Tequila founder took to Instagram to show off the new fashion campaign in which she appears in an all-denim look. Her hairstylist Lucas Wilson opted to give the model a shaggy style and volume on volume. At first glance, you'd think it was just a typical hairstyle. However, pro-mane enthusiasts know that the face-framing long bangs are the real star of the show, finishing the look with contrasting dimensions. The full long bangs rightfully took center stage in the photoshoot frames.
Only a few people can pull off the high-volume look as it takes some serious styling committing or a regular trip to the salon. Such is life when you're a model on the go, you'll naturally wake up with the look mentioned above.
View this post on Instagram
---
Share this article