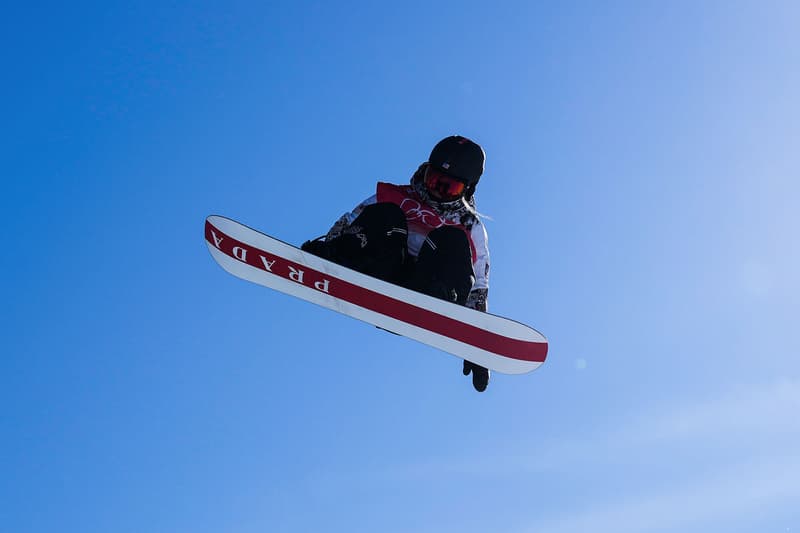 Fashion
We Can't Get Over This Prada Snowboard at the 2022 Winter Olympics
A true high-fashion-meets-sports moment to remember.
We Can't Get Over This Prada Snowboard at the 2022 Winter Olympics
A true high-fashion-meets-sports moment to remember.
The 2022 Beijing Winter Olympics is officially underway, following the opening ceremony that took place on February 4. Just a few days in, Team USA has not only brought home medals but has also served viewers with a major high-fashion moment.
Julia Marino, who won silver for the Women's Slopestyle event in snowboarding, sported perhaps the coolest board ever — a red-and-white design by Prada. The fashion house's Linea Rossa logo graces the board, standing out from others that are usually branded with sports-centered names such as Salomon.
The unexpected Prada snowboard arrives as part of the Italian brand's increased focus on high-performance wear, which involves the Linea Rossa label that was relaunched in 2018.
Ahead of the Games, Marino was already involved with Prada, having starred in the Linea Rossa Ski Fall/Winter 2021 campaign.
Those interested in copping Prada-branded snow gear can head over to the label's online store, where you can find goggles, helmets, snowboards, skis and more.
Share this article