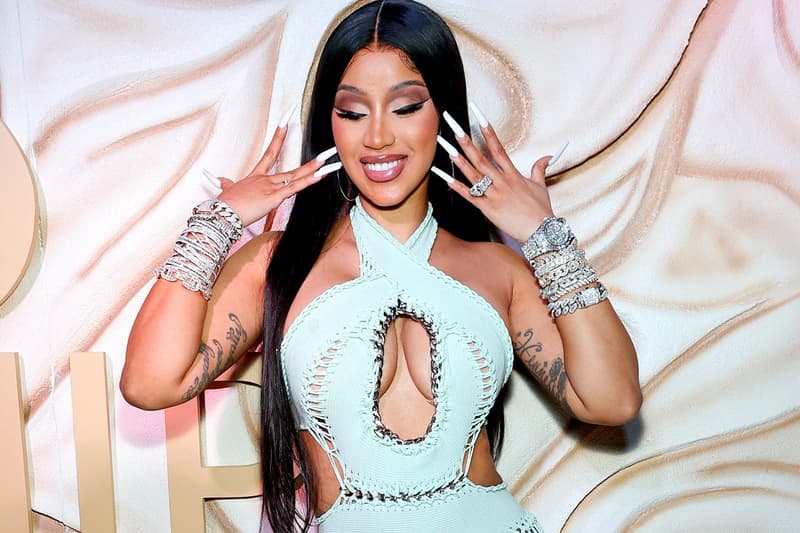 Entertainment
Cardi B Conveniently Shares a Hilarious Tutorial on How to Change a Diaper With Long Nails
After Kash Doll asked her for tips.
Cardi B Conveniently Shares a Hilarious Tutorial on How to Change a Diaper With Long Nails
After Kash Doll asked her for tips.
Cardi B to the rescue. When Kash Doll asked for advice on how to change a diaper with long nails, the "Bodak Yellow" rapper came through with a video in which she used a teddy bear to demonstrate the process.
"Aye Bardi, how the hell [you] change [Wave's] diaper with the nails? Lol I got on press-ons, struggling," Kash Doll tweeted, tagging Cardi. The Bronx native then quote-tweeted a video as a response and wrote, "Okay girl, sooo I just made a whole video. Trust me, you will get the hang of it! However, I do feel like boys are harder to clean, they got more crevices."
Cardi then literally walked viewers though step-by-step; she even wiped the teddy bear's butt with Huggies baby wipes. In the clip, a very confused Kulture made an appearance. Cardi and Offset's daughter hilariously questioned why her mom was changing a teddy bear's diaper. "It's a long story," Cardi responded.
Watch the hilarious video below.
Okay girl sooo I just made a whole video ???Trust me you will get the hang of it! However I do feel like boys are harder to clean,they got more crevices. https://t.co/b2CeTstz1L pic.twitter.com/80PEcWlMIJ

— Cardi B (@iamcardib) May 17, 2022
Share this article