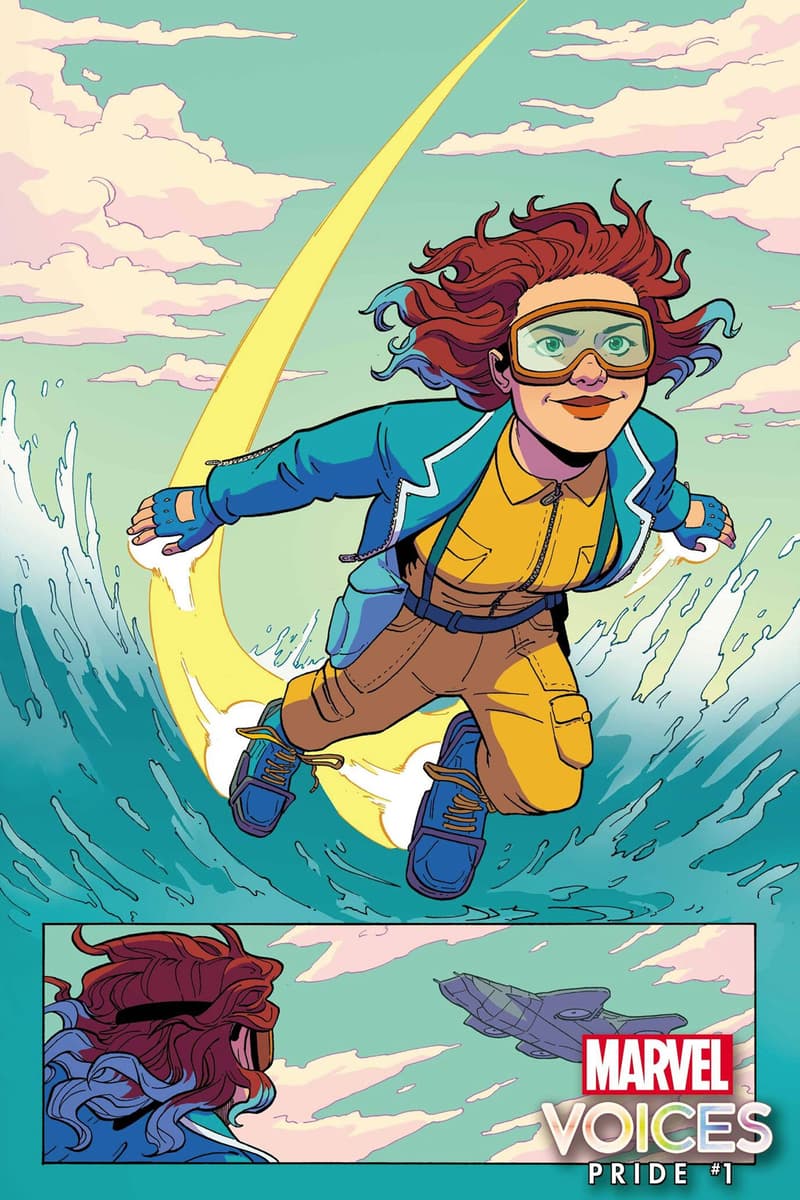 Marvel Comics Unveils Its First-Ever Transgender Mutant
Just in time for Pride Month.
With Pride Month right around the corner, Marvel Comics has revealed its first-ever transgender mutant, Escapade, set to appear in Marvel's Voices: Pride #1.
The superhero, whose real name is Shela Sexton, has the power to trade places with anyone. Accompanied by her sidekick "genetically engineered flying turtle" Hibbert, she will be embarking on a journey with her "best friend and fellow trans mutant" Morgan Red, as explained by Marvel in a blog post.
"I wish I could hang out with Shela in real life. She is a total goofball, a cool weirdo who has a super strong sense of justice and a profound loyalty to her friends," co-creator Charlie Jane Anders spoke of Escapade. "Until recently, she believed that everything would always be okay as long as she and Morgan were there for each other, but lately she's been realizing life is more complicated than that." She additionally commented on Morgan Red and her relationship with Escapade: "I wanted Shela to have a really strong relationship that she could be anchored to. I spent a lot of time thinking about Morgan, and how they and Shela had grown up together. I eventually arrived at the thing where Morgan was there for Shela when she was first transitioning, and the two of them kind of supported each other through their transitions when they were kids."
Anders added that she wanted to make sure the story is inclusive. "It was really important to me to have a whole community of trans mutants in this comic — not just Shela and Morgan, but others… I wanted it to be super clear that being a mutant is not a metaphor for being trans, and vice versa."
Marvel's Voices: Pride #1 will release on June 22, with a continued New Mutants story currently in the works. Read more about Escapade here.
Share this article