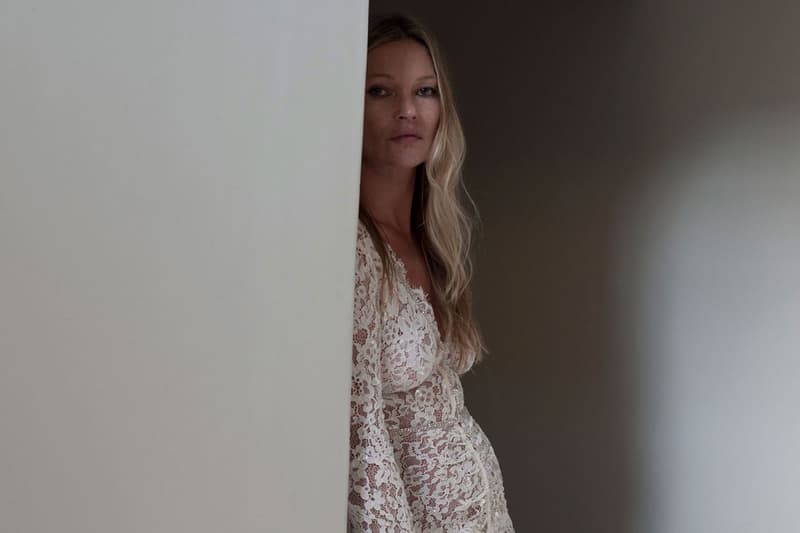 Film & TV
'Moss & Freud' Is the New Biopic Detailing Kate Moss and Lucien Freud's Relationship
Everything there is to know about the unlikely pairing.
'Moss & Freud' Is the New Biopic Detailing Kate Moss and Lucien Freud's Relationship
Everything there is to know about the unlikely pairing.
The new feature film from Oscar-winning director James Lucas, Moss & Freud, tells the story of the relationship between model Kate Moss and painter Lucien Freud.
The relationship between Moss and Freud first came about after an interview with Moss in Dazed Magazine, expressing her desire to be painted by the British artist. Upon reading the interview, Freud decided to paint Moss during her pregnancy in an intimate encounter which led to a longstanding relationship between the duo. Alongside painting multiple nude portraits of the model, Freud was also responsible for two of Moss' tattoos.
Executive produced by the model with the support of the Lucian Freud Archive, the screenplay for Moss & Freud was written by Lucas in Freud's studio. "In many ways, I believe all paths led me to make this film," Lucas said in a press release.
He continues "Its topography, emotional and psychological drama, bohemianism, beauty, characters and artistic process all align with my life and the way I have lived it. I'm grateful to Kate Moss and the Freud Estate for entrusting me with this precious and unconventional love story. It allows our diverse audience to take a look behind the curtain and see, truthfully, what makes these cultural titans tick. Not only will they find incongruity but, perhaps surprisingly, a type of commonality that is threaded through all of us."
Further details of the film have yet to be announced. In the meantime, take a look at the latest addition to the Ocean's Eleven cast.
Share this article