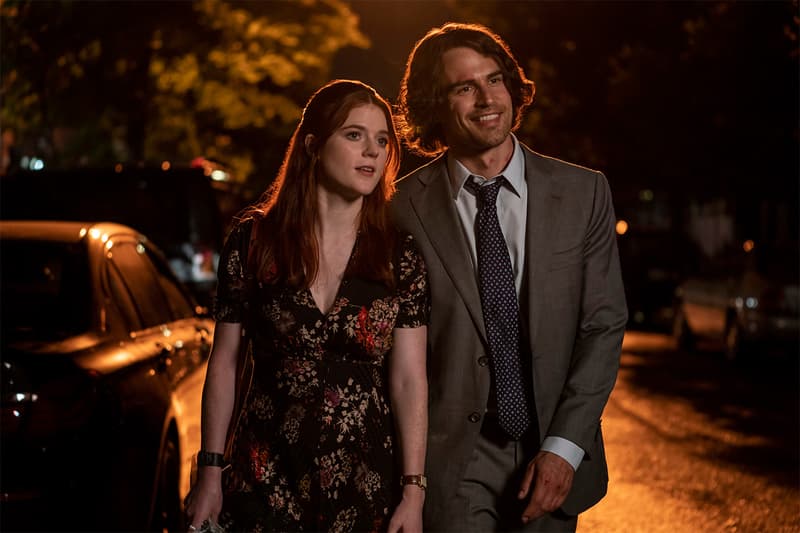 Film & TV
Sex & Dating
This HBO Character Time Traveled to Have Oral Sex With Himself
Unpacking the show's wildest scenes.
This HBO Character Time Traveled to Have Oral Sex With Himself
Unpacking the show's wildest scenes.
There's nothing more loved than an outrageous sex scene and HBO's latest adaptation of The Time Traveler's Wife is definitely delivering. However, the show has crossed into controversial territory, and Twitter is full of opinions.
For those who don't know, the show "tells the intricate love story of Clare and Henry, and a marriage with a problem… time travel," reads the show's description. But that's a pretty tame bio for what actually takes place.
I had no intention of watching The Time Traveler's Wife on HBO Max but then I saw this clip where the lead character goes back in time to give himself head and now I'm like…. maaaybe they have some good ideas I should check out? pic.twitter.com/07R25R4jju

— Jarett Wieselman (@JarettSays) May 23, 2022
The first glimpse at Episode 1 is filled with a series of insane scenery — like a nude body that's seconds away from getting slammed by a city bus. Surprisingly, that's not the craziest part. In Episode 1, the main character travels back in time to his 16-year-old self to grace himself with the pleasure of oral sex. As if it could not get any wilder, his father walks in on him receiving oral. And out from under the covers pops his second self, equally as shocked as both his other self and his father.
But as the show progresses, some fans are wondering whether this second remake of the book turned movie and now TV series, is problematic, or just a twisted love story. One review from Time questioned the possible grooming of the time traveler's wife: "A man over 30 essentially raising his future wife, from age six, to be his perfect partner has even more uncomfortable connotations now than it would have in 2003." This discussion arose during teasers for the new series and now that fans have indulged in the series they're expressing similar concerns.
? So Watched The Time Travelers Wife TV Series last night within first 2 episodes of show.

Main Character In His late 30s Travels Back to Groom His 6 Year Old Future Wife

16 year old him travels back a few days I believe to have Gay Sex With Himself

What's Gonna Happen Next?

— Ger Delaney (@GerardDelaney39) May 25, 2022
Share this article