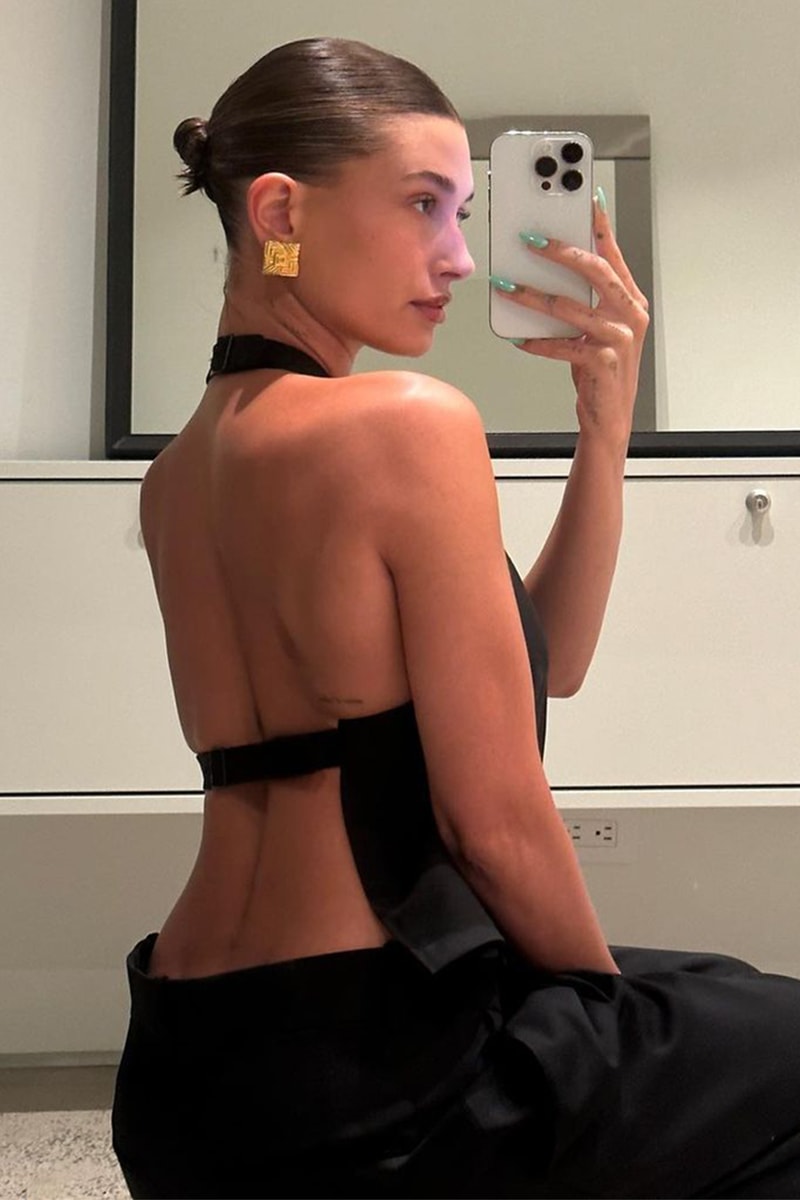 Has Hailey Bieber Moved on From Her "Glazed Donut" Era?
We're asking for a friend.
When anyone thinks of Hailey Bieber, I'm sure at some point, any reference to "glazed donut" from makeup to nails instantly pops into their minds as this specific glam style has been all of the talks — for good and bad reasons. However, it looks as if she has given up her dewy and glazed look for a look of blush, blush and more blush.
The entrepreneur took to Instagram with a series of awkward to intentional photos showing off her beauty looks and lifestyle moments. In the first selfie, she appears to have glittery puffy tonal pink shades of eyeshadow and again, tons of blush on her cheeks. It's giving some form of sweets that has fun icing atop. Swiping through the rest of the slides, she is seen in a full matte beat with no glaze, dew or shimmer insight — still giving very much "think pink."
Could she be in a new era? Could this be the end of the "glazed donut" moment as we know it? Only time and social media will tell — but you have our call on it now: It's giving, "she's moved on."
View this post on Instagram
---
Share this article