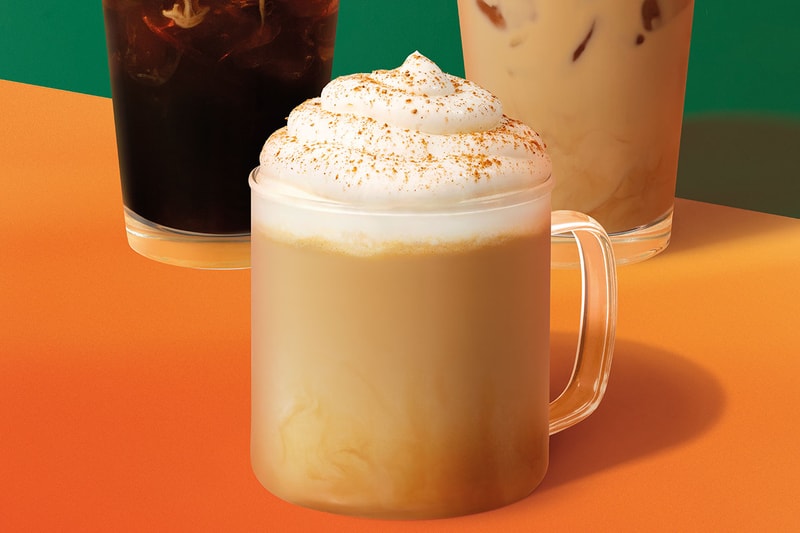 Culture
Starbucks Confirms the Return of the Pumpkin Spice Latte
Here's when the seasonal fan favorite will be back in stores.
Starbucks Confirms the Return of the Pumpkin Spice Latte
Here's when the seasonal fan favorite will be back in stores.
It's officially that time again, as Starbucks confirms the return of its ever-popular Pumpkin Spice Latte.
20 years after it was first created by beverage developer Peter Dukes, the PSL has become a staple drink amongst coffee drinkers across the globe, with its annual launch date now marking the start of the Fall/Winter season. Crafted with a warming pumpkin spice sauce, the velvety beverage is paired with smooth whipped cream and topped with a dash of pumpkin pie spices.
Alongside the return of the PSL, Starbucks will be bringing back a number of drinks from the wider range, including the Pumpkin Spice Frappuccino and Pumpkin Cream Cold Brew. While the popular drinks aren't set to return till September, Starbucks Rewards members will be able to access the PSL range a whole week early, with the exclusive offer also open to new members who sign up ahead of the launch date.  Members will also get early access to a range of reusable pumpkin spice-themed merchandise.
The beloved Starbucks Pumpkin Spice Latte will make its official return in stores and via delivery services on September 7.
In other news, Pumpkin Spice season has landed at Krispy Kreme.
---
Share this article