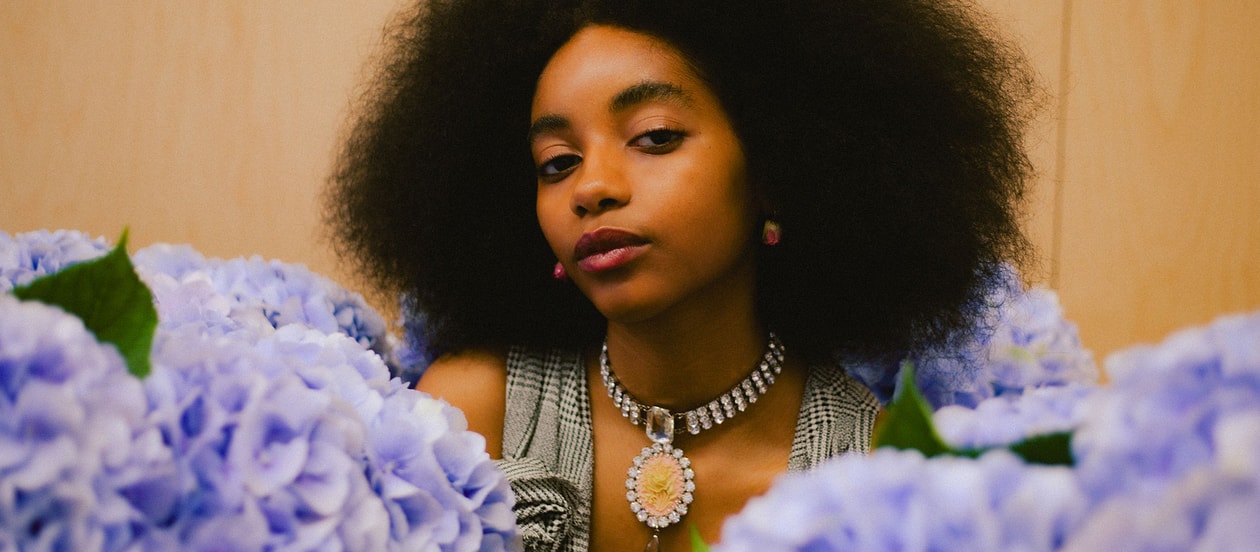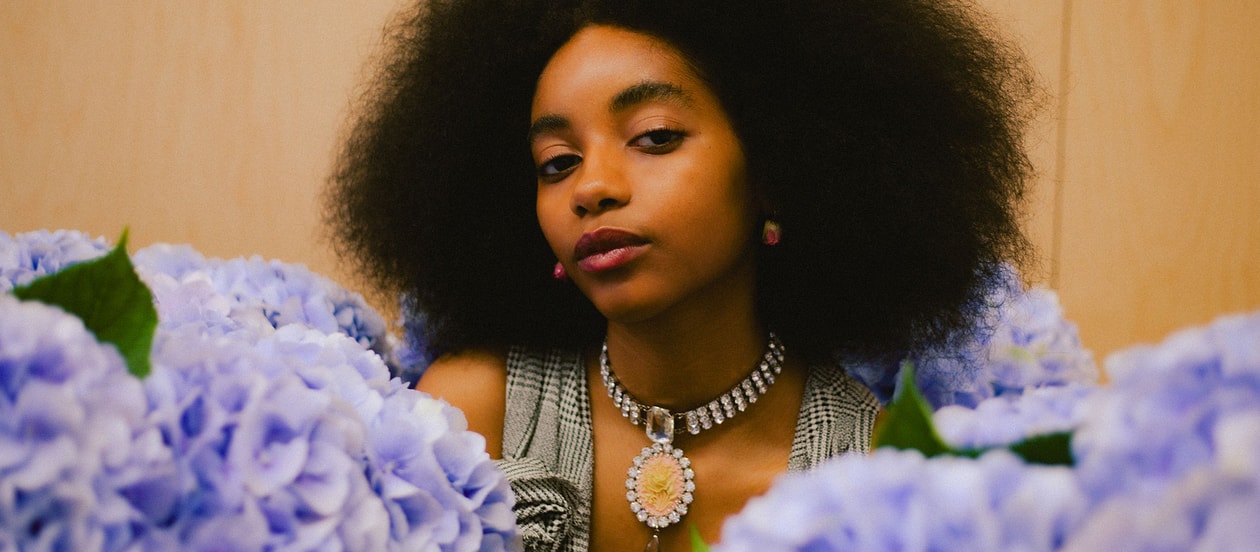 Meet flowerovlove, the Indie Pop Star Who Styles Her Fans
In our latest instalment of BAEwatch, we speak to the 18-year-old artist about her career journey and relationship with her fans.
Rising star flowerovlove is in her single era. Musically speaking, of course. The 18-year-old artist has been making music since she was just 15 years old, and in the last few years, she's garnered a cult following of fans both inside and outside of the industry. From featuring in campaigns with Maison Kitsune to being papped on the streets of Paris during Fashion Week, her multidisciplinary skill set is one that separates her from her peers and already, she's a firm favorite amongst the fashion crowd.
With a clear vision of who she is and who she wants to be, fashion has become a core way for flowerovlove to not only express herself but also to connect with her fans – something that's manifested through multiple thrifting sessions in London and Los Angeles. "A lot of my fans are my age. They're like my friends. They're into the things that I'm into," she tells Hypebae.
"I love attention, but I don't want every single thing to be about me, sometimes it has to be something that we can share. So we thought about opening a store and came up with the idea of me styling people," the artist continues. Speaking about the rising costs of thrifting, she explains, "I don't even call it thrifting anymore – it's way more expensive [now]. Thrifting in London has completely changed and I just wanted to make sure that things are affordable [for my fans.]"
Ahead of the release of her brand new single, we caught up with flowerovlove at the Sage Flowers studio in London to chat about her career journey and unique relationship with her blossoming fanbase.
Scroll down to read the full interview.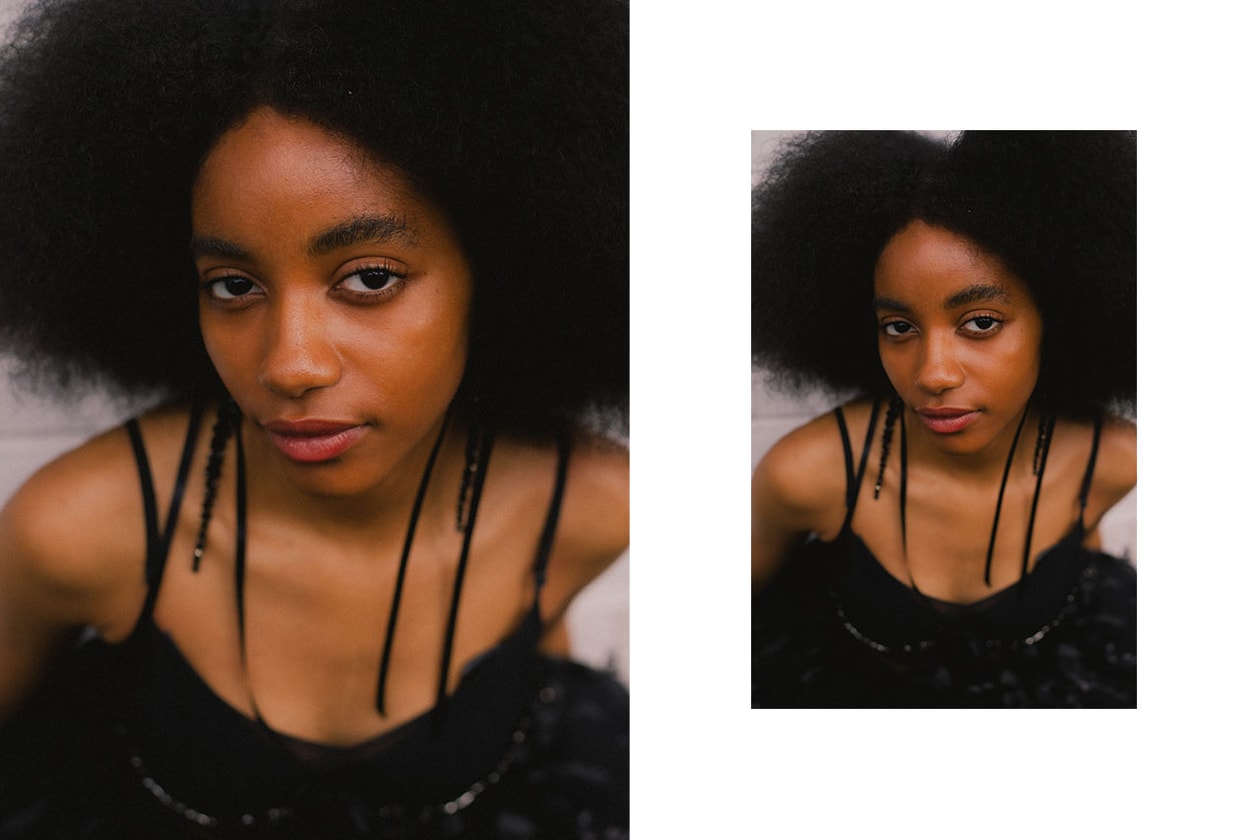 How did you get into music?
My brother started producing to impress a friend. He just wanted to be perceived as cool and so he started producing because his friend started producing. At the time, I didn't have many friends so I hung out with my brother and his friends and eventually, I started making music too.
He had this beat and he was like, "Okay, you're just in here hanging out and not doing anything. I dare you to write something to this [beat]." He went to go and get food from the kitchen and he was like, "when I come back, have a verse ready." I was like, okay and then I wrote something and it was so fun.
After that, I decided that I wanted to get into modeling so I started doing that and then I eventually came back to music. It's always something I've wanted to do, but I've never known how and once I realized, I now have access to this thing and you can make it yourself, we just started making music.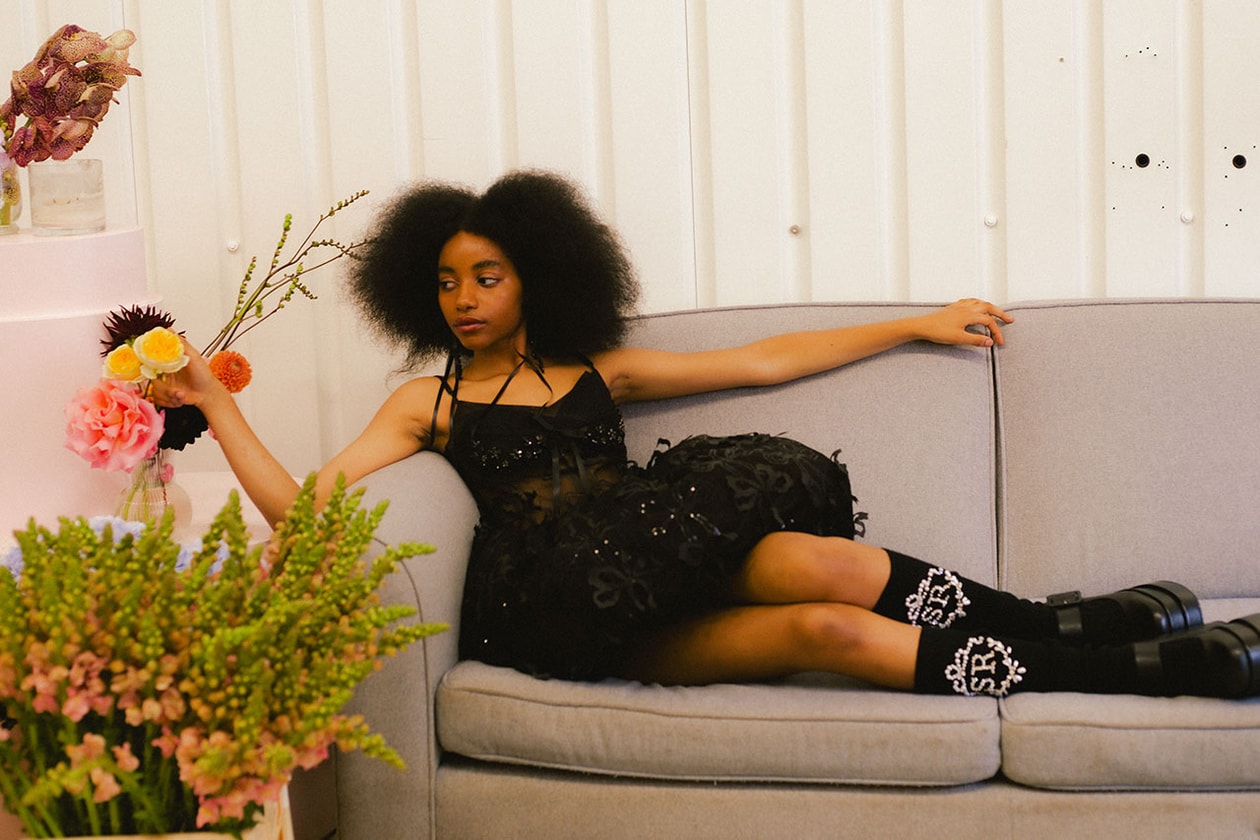 Did you know that you could sing at the time?
I did the school plays. I was Nala in The Lion King for our year six production and I had the big solo. I sing at the Christmas stuff, I sing Holy Night – and that's a big song! So I knew, but I didn't know that I could make music. It's quite hard to comprehend the idea of making music without having anyone supporting you.
Totally. So how would you describe your sound now, for someone who hasn't heard your music before?
I like people to listen [to my music] and catch a vibe for themselves and be like, I like this because of this reason, or because it makes me feel like this. But I would say that it's nostalgic, that's my goal. That's what I want people to feel when they listen. In terms of a genre, most people would say indie pop.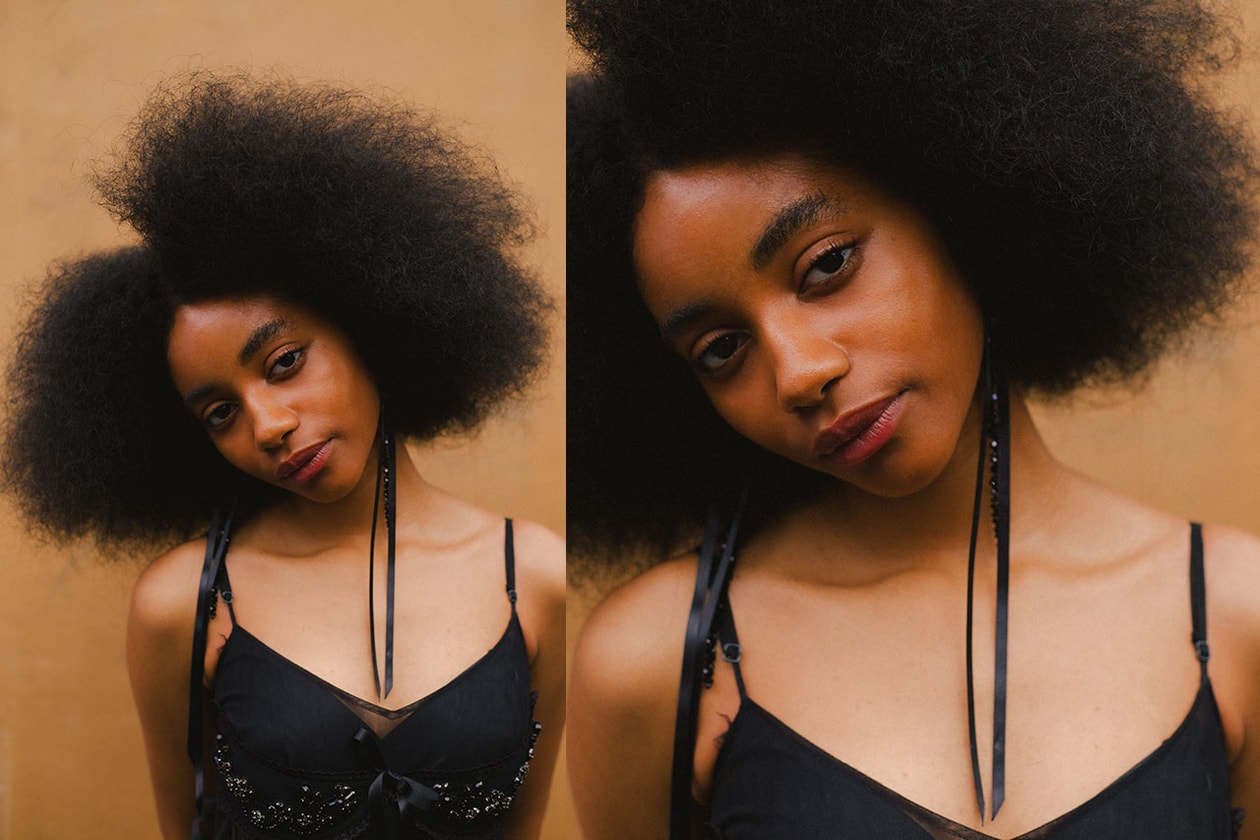 Who are the artists you're listening to that inform your music, and the ones you're finding yourself inspired by?
I think subconsciously, it's definitely a mix of every single thing I listen to. But I love Harry Styles. 
We all do. How could you not?
I met someone recently who said that Harry Styles was mid and we had a whole argument. It got heated…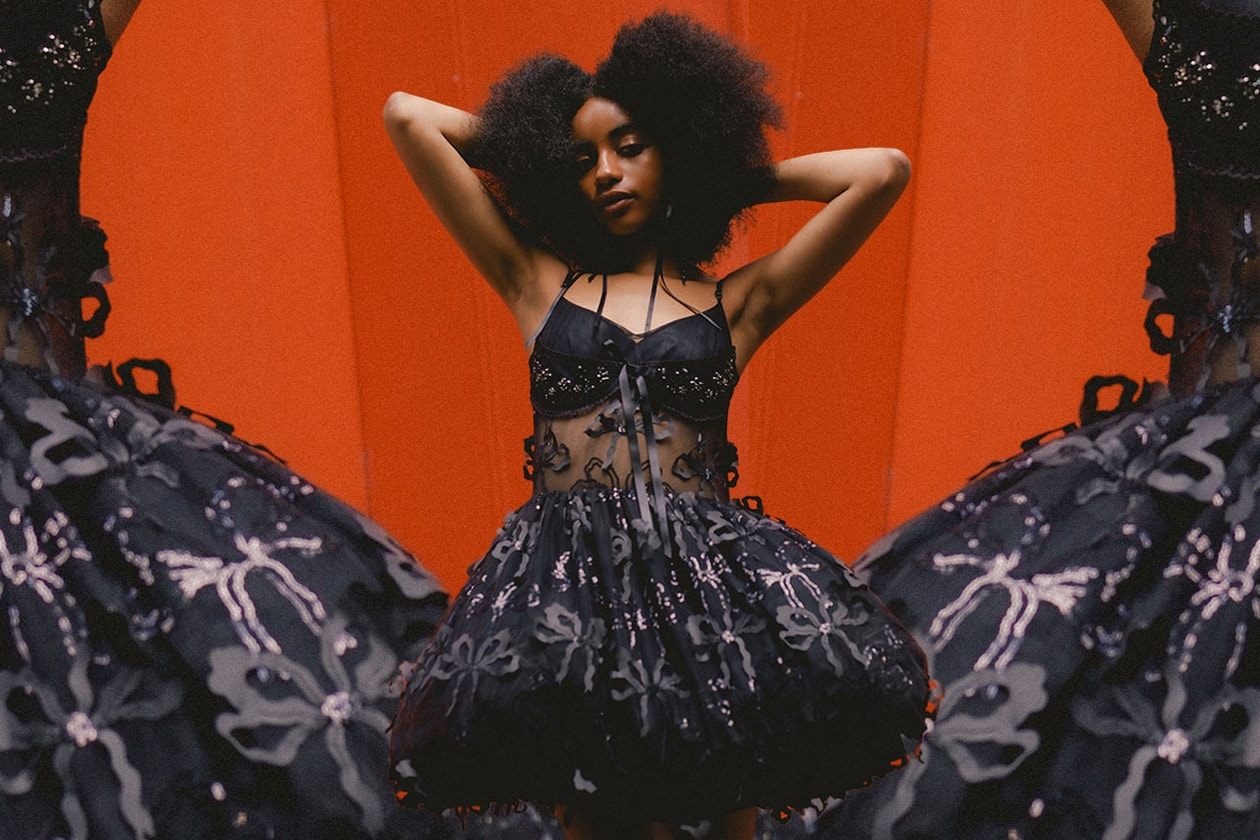 I can believe that. So, tell me a bit about your relationship with your fans, because it's no ordinary fan-base. You do a lot of styling workshops and clothes swaps with them. How did that come about?
We wanted to do things with fans because it's great to engage with them and a lot of my fans are my age. They're like my friends. They're into the things that I'm into. I noticed a lot of people took a great interest in my fashion. So me and my brother, we thought, what can we do? Sometimes it's boring to just do an event or a listening party, and it's not all about me. 
I love attention, but I don't want every single thing to be about me, sometimes it has to be something that we can share. So we thought about opening a store and came up with the idea of me styling people. We've got so many clothes and we wanted to do something with them. We started looking for places to rent and the first time I did it, it was in London. We opened a store, set up all the clothes and I picked the first 20 people who replied to my story to come down. I let them pick out a few random pieces and then I put it together.
Then I did one in LA and I was really surprised that anyone turned up at all. I did another one in London after that, and it was so much fun because we had dinner and watched a movie together.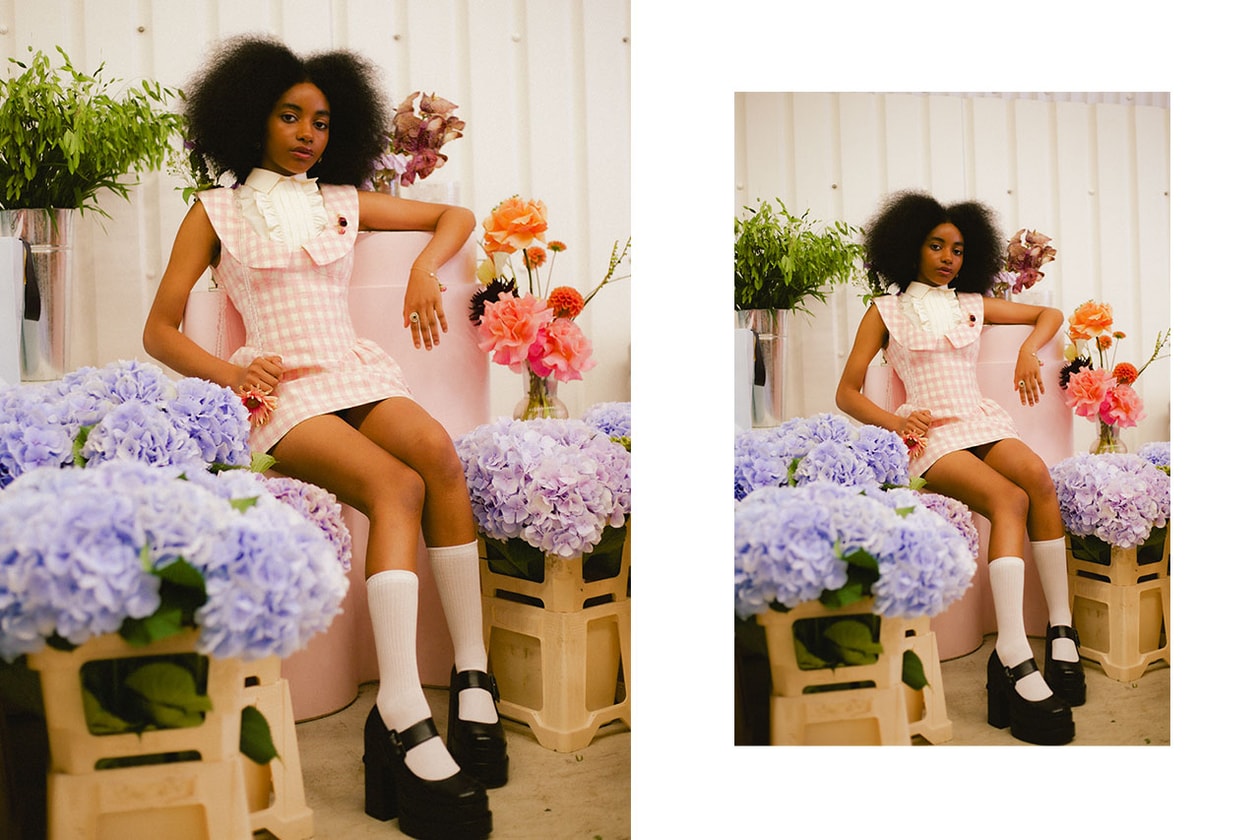 Love that! And at the styling workshops, were all the pieces thrifted? Why is that important to you?
Everything was secondhand. It's important to me because for one thing, actually buying clothes is so expensive, and also I love the concept of clothes having another life. Everything I wear is secondhand unless it's been given to me by a brand. It's nice that secondhand things have gone from being charity to now being cool, but then it's also a bad thing because now vintage shopping – I don't even call it thrifting anymore – it's way more expensive [now]. Thrifting in London has completely changed and I just wanted to make sure things are affordable [for my fans] so the sessions and the clothes were all completely free, I just wanted to give it away.
Totally agree, the premise has definitely been lost in recent years. How do you think that your style has evolved in that time?
I love this question. I started off wearing really baggy clothes and pretty much every single thing was thrifted because thrifting in 2020 was amazing – before we all got on TikTok and became more exposed to it. It was like a little secret that me and my friends had. Then I'd say from 2021 to 2022 I got into wearing ties with shirts, skirts and cardigans. I really liked having a school uniform and it feels kind of weird, going into a sixth form and not wearing a uniform. I wanted to still hold on to my school experience because it just felt smart and it looked good. It felt right for me at the time, but now I'm really into preppy dresses and platform shoes.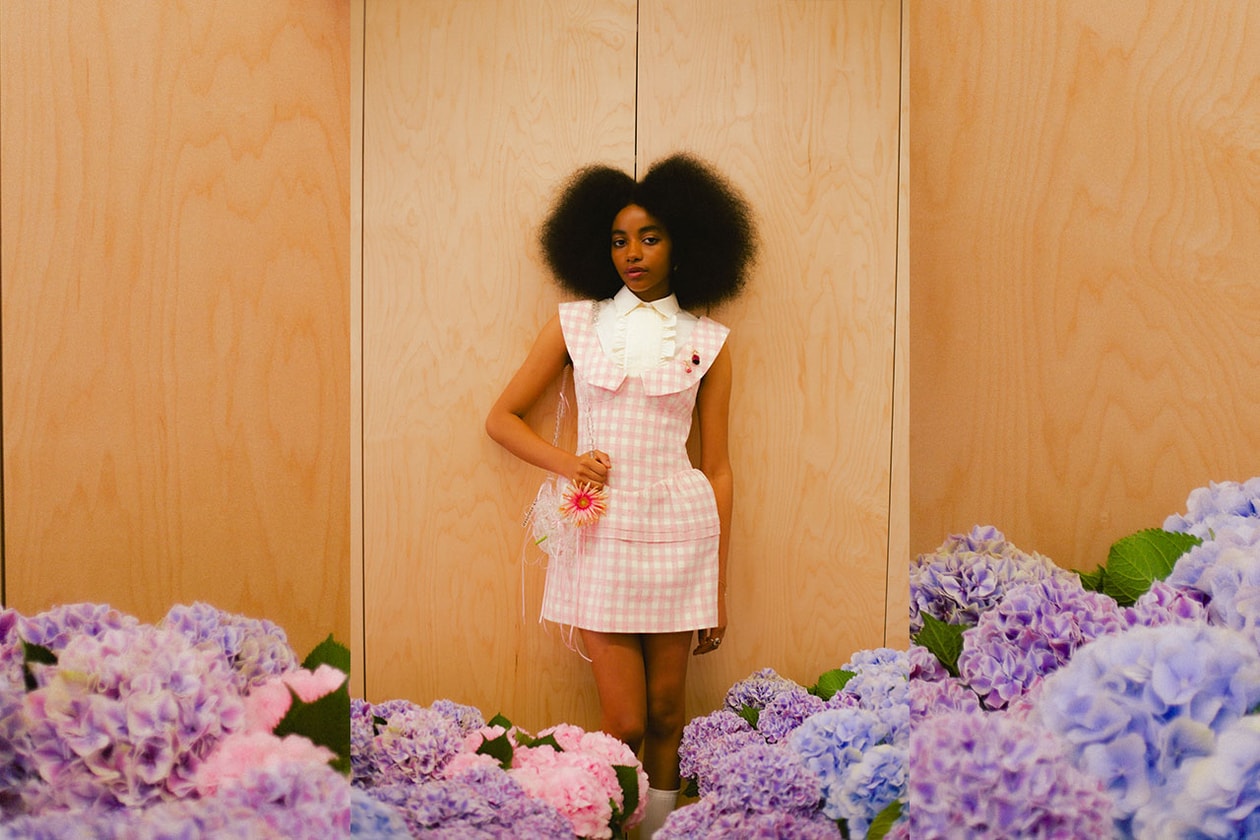 Thinking about TikTok, how do you feel about the platform? How does it influence your creative process?
I sometimes use it as a consumer and sometimes I use it as a creator. When I was 16, I'd spend hours on TikTok every day after school. I'd come home and sit on TikTok and then eventually, I'd look out the window and it'd be dark outside. So I was like, this doesn't seem healthy. I have a lot more control over now and most of the time, I use it as a creator but I love TikTok. I love YouTube. I love Instagram. I love all social media. As a musician, it's a really great tool to have for people all over the world to discover you.
Do you feel like you make music for TikTok, or is it always secondary?
I don't think I'm making music for TikTok. But I make music with my audience in mind. I make music that sounds universal rather than music that I feel like just sounds good for TikTok. I get lots of advice from it as well, there's lots of things I didn't know about songwriting that I know from TikTok because of certain accounts I follow. It will just come up because TikTok is always listening and knows what I'm doing.
Speaking of music and songwriting, you've got a new single dropping this month. What can you tell us about it?
The single is about my life from secondary school and how I used to be in a really popular group. At the time, it felt like a real friendship and it was great to have the girl hood or whatever but after a while, we started to deteriorate. It started to feel a little bit toxic, because I went to an all girls school and people become people, they change and grow. I felt like I was growing a lot faster than they were so I had to part ways because being in that group definitely didn't make me feel like I was on a path to self love. There were lots of insecurities being placed on you, lots of things they were doing that I didn't want to do. At the time, it was hard for me to be able to separate my interests from their interests, because I wasn't really sure what my interests were unless I went off alone to try and discover them.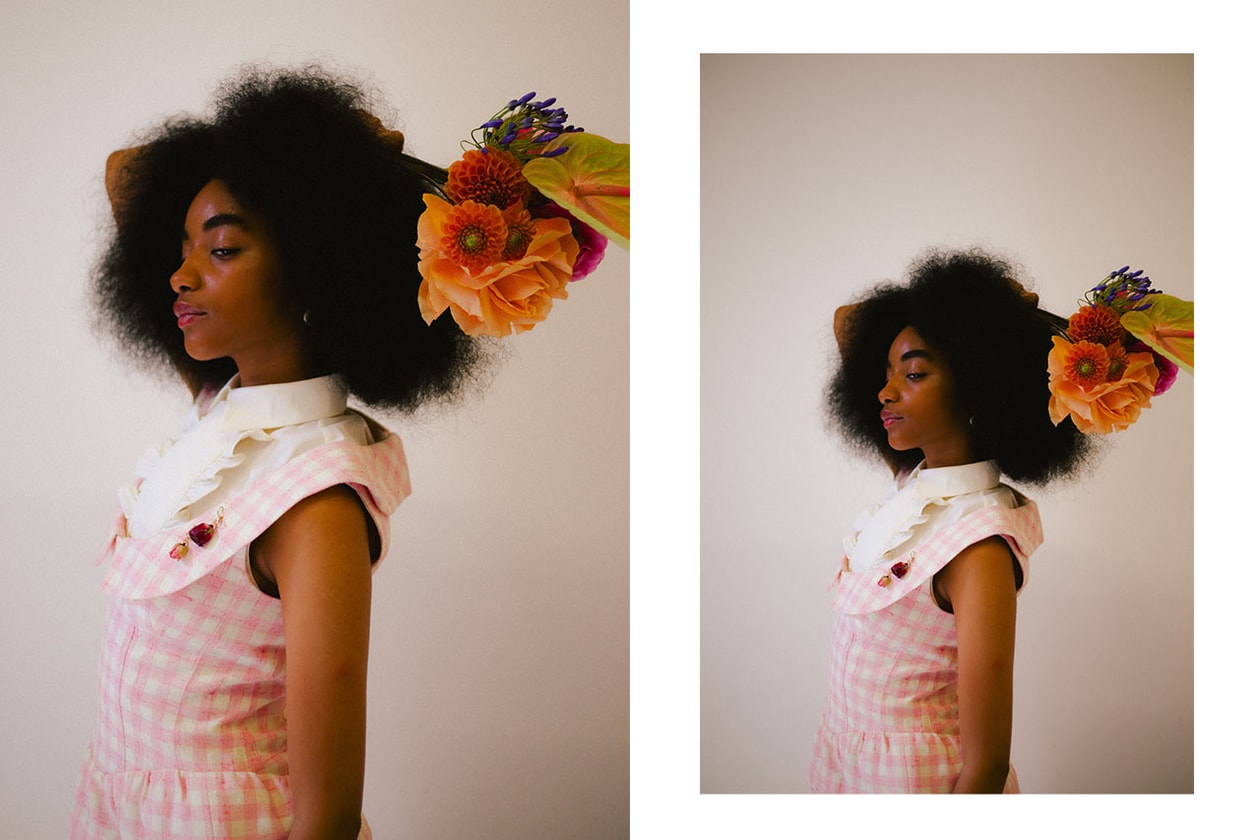 Like being in a relationship sometimes, you almost become the other person in a way?
Yeah, it was definitely like: they said something, so I said something. We became the same person. I didn't know who I truly was. I felt depressed, and they didn't seem like great friends and it took me a while to realize that I wasn't happy. When I was going into year 10, I was just like, I'm just gonna stop talking to them, I'm out, so I didn't speak to them the entire summer. It wasn't a great way to handle the situation but eventually I communicated that to them and I ended up making some new friends. We bonded over music and going to concerts, I was a proper fangirl. I still am. So that's what the song is about. It's about me making the decision to move away from toxic people.
It's kind of a universal thing that a lot of people go through at that age, isn't it? Figuring out who you are and who makes you feel good? In the spirit of moving on, what's next for you? What are the future goals?
I've got lots of shows coming up. I've got music coming. I'm in my single era – In music, not in love. People keep asking me about an album, there's no album. I don't think it would be very hard for me to create, to be honest. I wouldn't struggle with it. I already have ideas and I like to think very far ahead. But I'm not sitting down and being like, "Yeah, I'm working on an album right now." I'm releasing singles because I feel like they each have their own story and their own identity and they should shine alone. If they're stuck in a project together, they just won't get the attention that they deserve as themselves. So that's why, right now I'm in my single era.