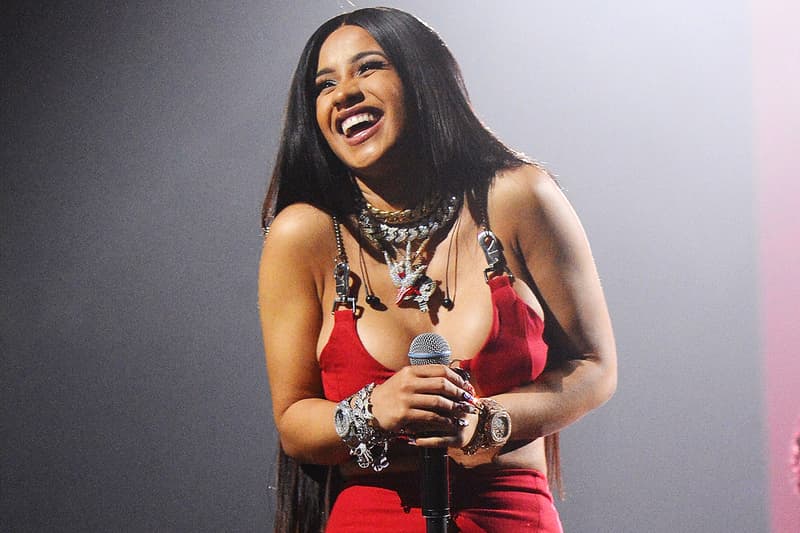 Music
Cardi B Just Became the First Woman to Have Five Simultaneous Songs in the Top 10
Breaking yet another record.
Cardi B Just Became the First Woman to Have Five Simultaneous Songs in the Top 10
Breaking yet another record.
Cardi B broke records on records in 2017, and it looks like the "Bodak Yellow" singer isn't about to slow down anytime soon. After dropping her Living in Color-inspired music video and track "Finesse" with Bruno Mars, Cardi B has just became the first woman ever to have five simultaneous songs in the Billboard Top 10.
"Finesse" claims the top spot, her G-Eazy collab "No Limit" comes in at third, "Motorsport" in fourth as well as "Bartier Cardi" and "Bodak Yellow" claiming number seven and ten respectively. Cardi B was previously tied with Beyoncé with four top 10 songs on the charts, but she's broken the record and claimed the top spot which only three other acts have ever been able to do.