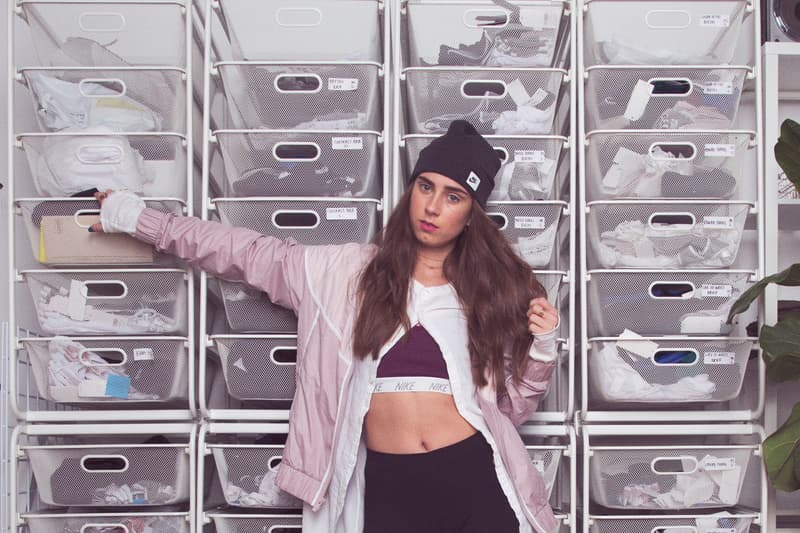 Fashion
Mary Young Is Changing the Lingerie Industry with Her Eponymous Label
No underwire or padding here.
Mary Young Is Changing the Lingerie Industry with Her Eponymous Label
No underwire or padding here.
Mary Young still can't promote certain posts on Instagram because her imagery doesn't comply with their community guidelines and advertising codes. Take one browse through her account and you'll see there's nothing offensive happening: it's just women, all shapes and sizes, wearing lingerie. But the fact that, in some boardroom somewhere, this constitutes content so risky that you can't even pay to push it into people's feeds, shows exactly why Mary Young (the brand) needs to exist.
Mary Young (the person) was a fashion communication student at Ryerson in Toronto when the idea for her eponymous label began to take shape. Originally, she decided to produce a five-piece capsule collection with the sole purpose of illustrating the findings in her thesis—keep in mind, she wasn't even a fashion design student at the time—but it got such good feedback that she realized that maybe she was onto something. Through her research and analysis, she realized that the lingerie industry was terribly outdated, prioritizing aesthetics over comfort, and way too focused on who might be looking at the wearer instead of the wearer herself.
1 of 3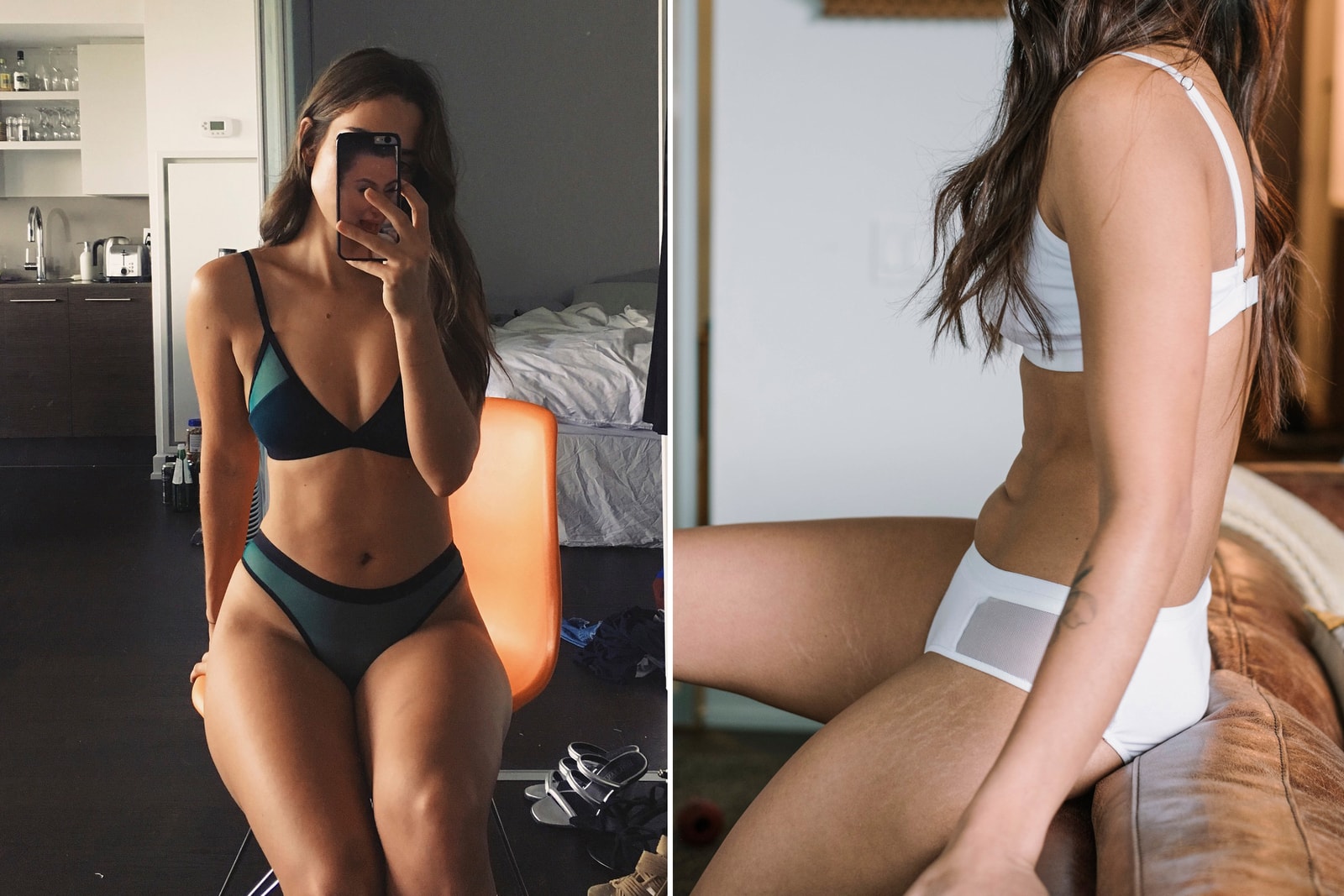 2 of 3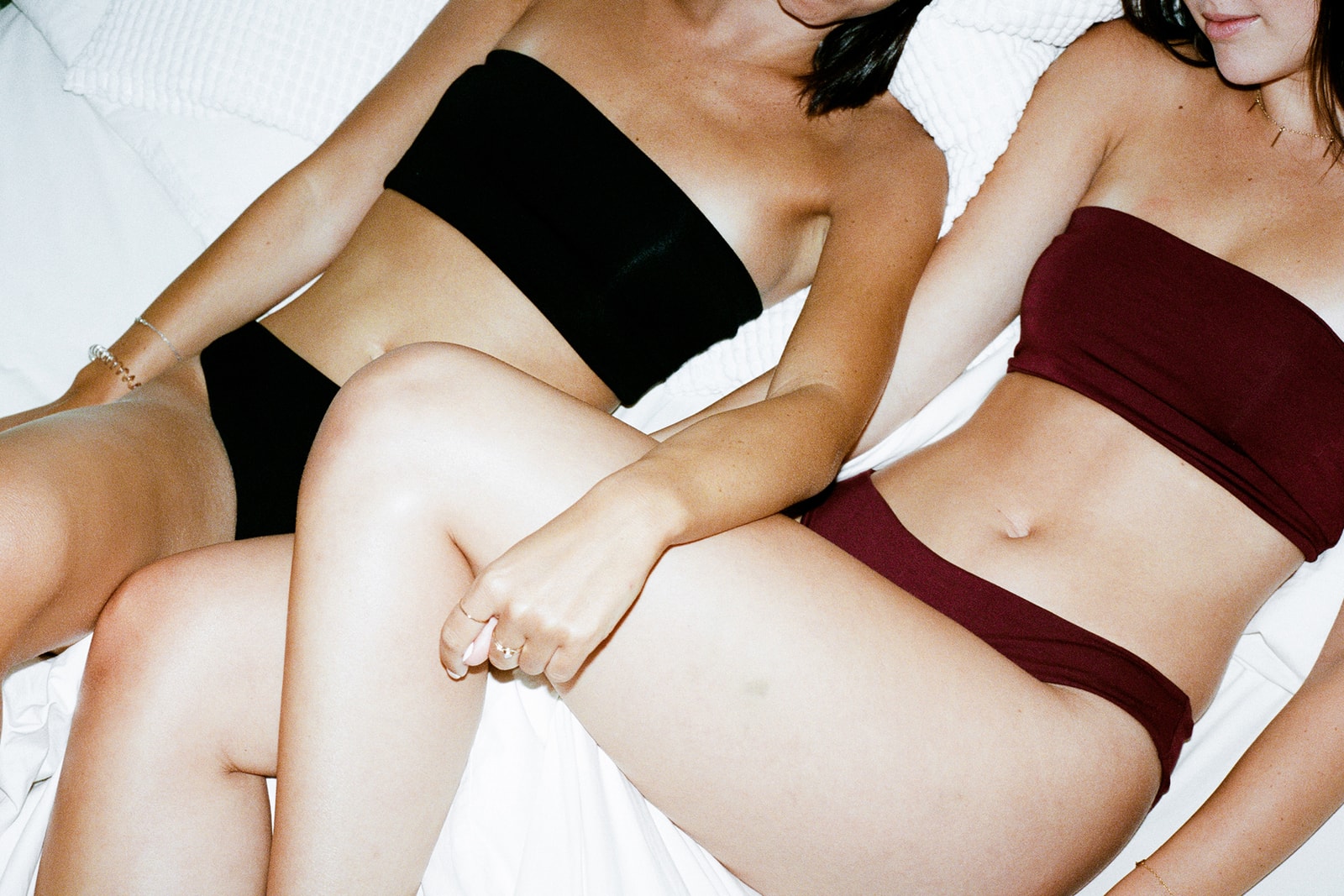 3 of 3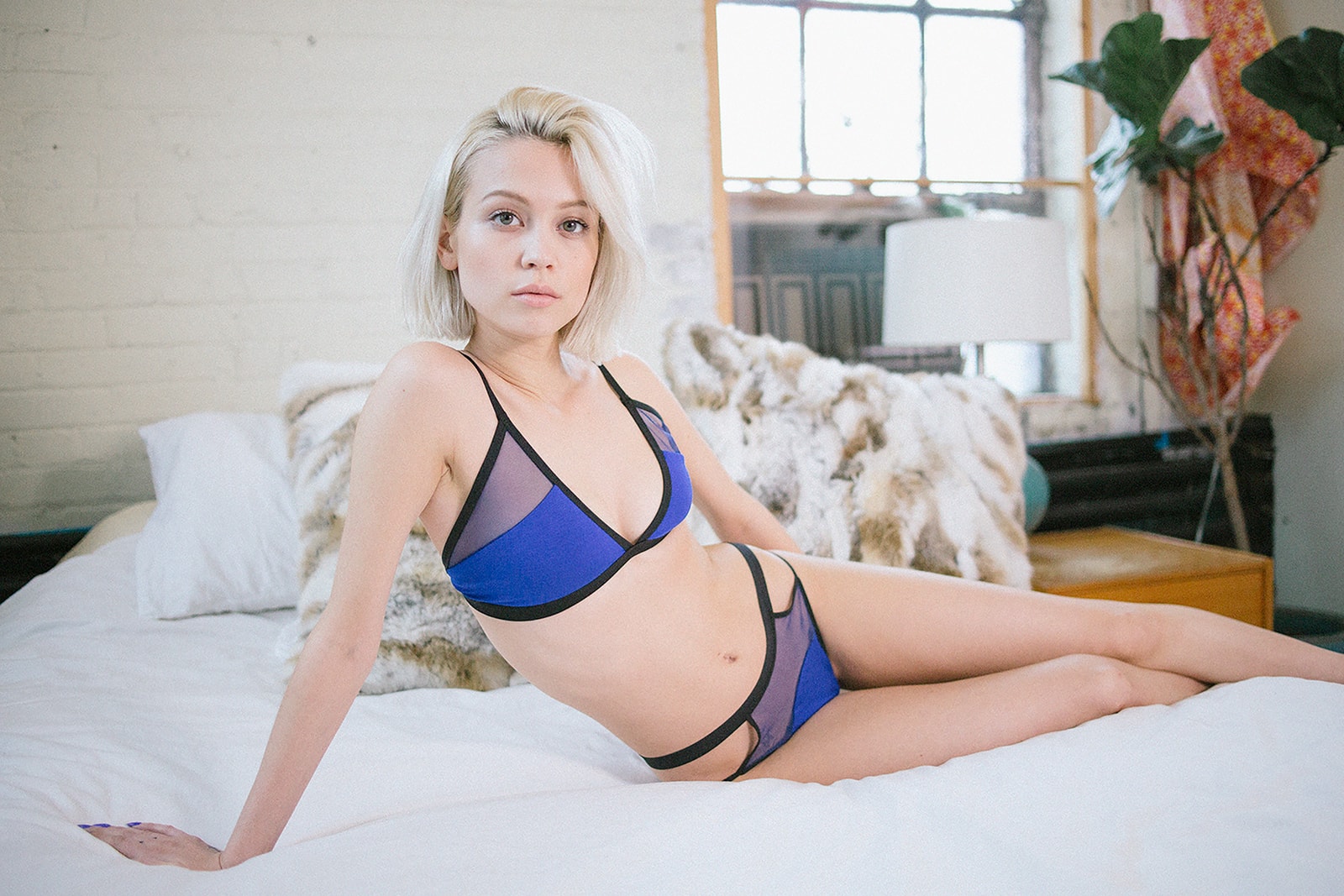 "The communication program focused a lot more on the marketing side so naturally I was looking at a lot of ads," she remembers. "When it came to lingerie brands, I couldn't relate to anything I was seeing. I'm not tall, blonde or super skinny, I realized I couldn't be the only woman who felt a bit betrayed by these ideas that were being promoted. This really pushed me to launch something that encouraged women not to listen to the narrative they've been fed their whole life." And thus, Mary Young (the brand) was born.
In the almost four years since the launch, Mary Young has become synonymous with inclusivity, individuality, self-love and acceptance, and celebrating all that it means to be a modern woman. It's a set of values that's more meaningful than ever given the current social and political landscape—women are feeling empowered to use their voices to stand up for their bodies, their ideas and their rights—and it's something that Mary was a bit ahead of the game on when you consider that she started her brand back in 2014, almost three years before the Women's March, #TimesUp and #MeToo would come to define the current wave of modern feminism.
Her designs are much more focused on respecting and celebrating a woman's natural figure than they are with changing it, that's why you won't find any underwire or padding here. Soft bamboo is used instead of any slippery nylon or polyester, and mesh in place of lace. All the materials are ethically-sourced, designed by Mary in Toronto and produced in Montreal.
She also started The Self Love Club to extend the narrative beyond her products: "Selling products is how I pay my rent, of course, but building a community is the biggest, lasting change I can have," she says of the ongoing initiative that includes round table talks, panel discussions and workout classes. She draws inspiration from one of her favourite brands, Nike, when it comes to building an offline community that embodies the same values and voice as her online one. "The community that Nike offers is something else," she says of her relationship with the Swoosh. "One of the ways I've been involved with them is through their run club, and there's nothing quite like the support and energy you get from being with people who are all working towards a common goal." She recently starred in Nike's #ForceisFemale campaign to promote a women's exclusive Air Force 1.
With no metal, no padding and no lifting, Mary is doing her part to change the lingerie industry. And with one untouched, stretch-mark celebrating image at a time, she's gaining the trust of women all over and fixing some of that betrayal she felt looking at ads as a student. When I ask her which pieces she would recommend to some first-time customers, she says the Contrast Bra or the Logan High Cut Bikini, because they are super comfortable and yet still sexy "if you choose to show your partner what you're wearing;" even the language she uses is reflective of the new era that she is helping to usher in where it's finally your body, your choice.
Image Credit

Nathalia Allen/Nike Toronto
---
Share this article