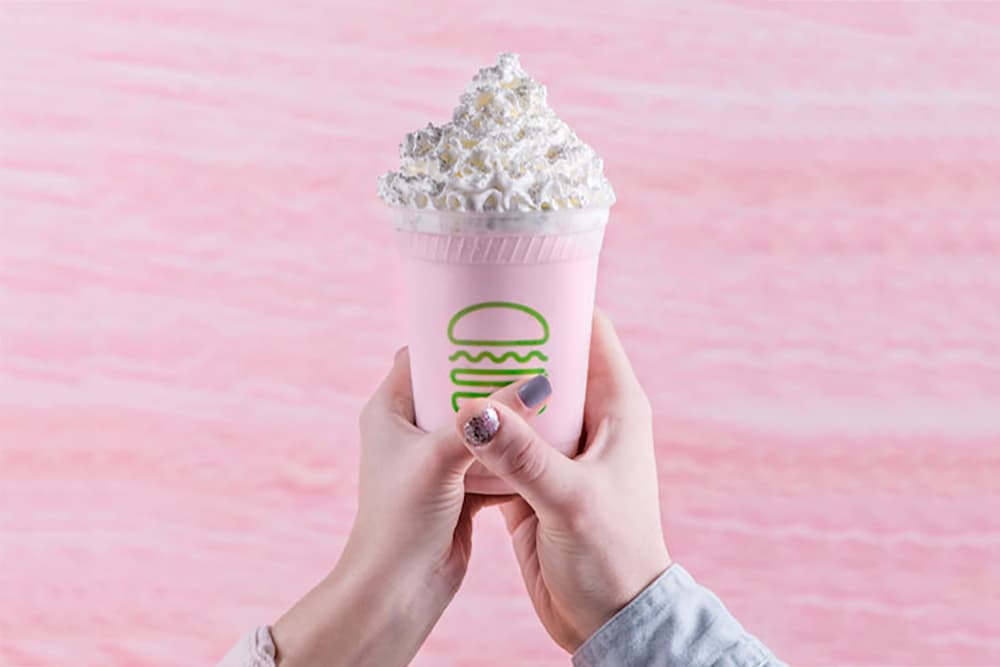 Shake Shack's Glittery Pink Milkshake Literally Helps Benefit Adorable Puppies
It's a win-win.
If you're a fan of millennial pink beverages like Starbucks's new latte, there's already a new contender on the block for the most Instagrammable drink of 2018. Say hello to Shake Shack's glittery pastel pink milkshake.
Yep, you heard that right, the burger chain has just unveiled a brand new drink in time for Valentine's Day. Named after the B-52's hit '80s song, Love Shack, the drink consists of a Strawberry Blonde shake topped with whipped cream and glittery sprinkles – imagine all the fun you could have on KiraKira with that.
As if that all wasn't enough, there's even an adorable incentive behind the drink. For every single Love Shack drink sold, Shake Shack will donate $2 USD to Canine Companions for Independence – a nonprofit organization that trains puppies to support people with disabilities.
The bad news is, this super-sweet beverage will only be available from February 9 – February 18 at select Shake Shack locations in New York City, Los Angeles and Atlanta, where you can grab it for just $6 USD. For the rest of us, we can try recreating some of the brand's much-loved shakes with this Shake Shack cookbook.