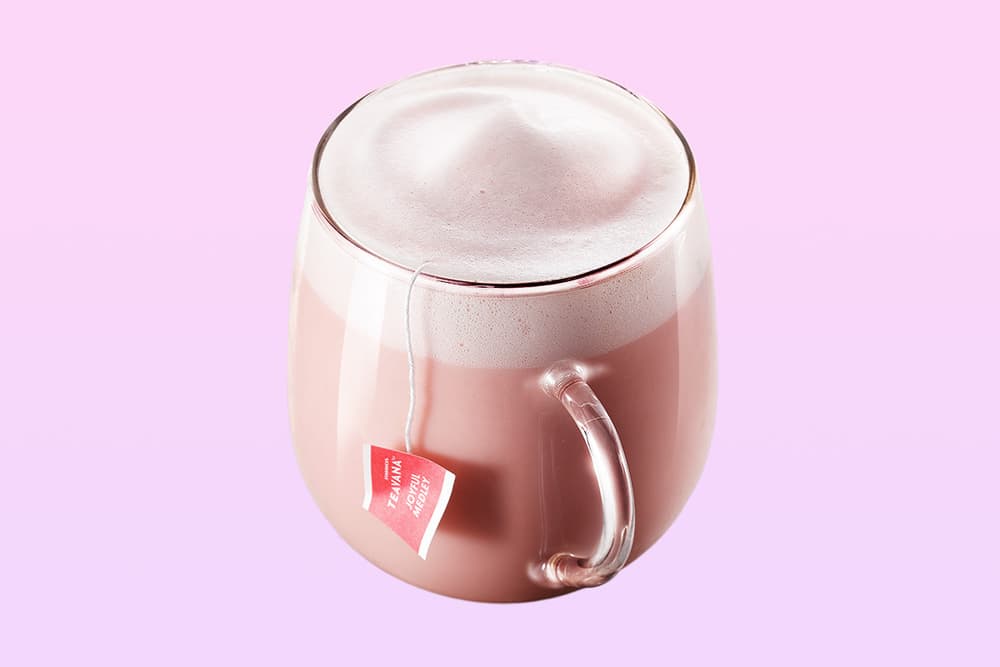 OMG, You Can Now Order a Millennial Pink Latte at Starbucks
Do it for the 'gram.
Starbucks is no stranger to releasing delicious and Instagram-friendly drinks but its latest offering is about as millennial as it gets – yes, we're talking about a pastel pink beverage.
Dubbed the Pink Medley Tea Latte, this photogenic hot drink is made from a Joyful Medley Teavana tea blend, which is a mix of black, jasmine and oolong tea infused with peach and strawberry flavouring. The tea blend is then prepared with steamed milk and frothy foam, giving it a smooth and sweet taste.
Unfortunately, the Pink Medley Tea Latte is only available through to Valentine's Day at Starbucks locations in Japan, but you can peep some pictures of lucky consumers below. Don't forget, you can give any drink the pastel treatment with these adorable pink Starbucks tumblers.
Share this article