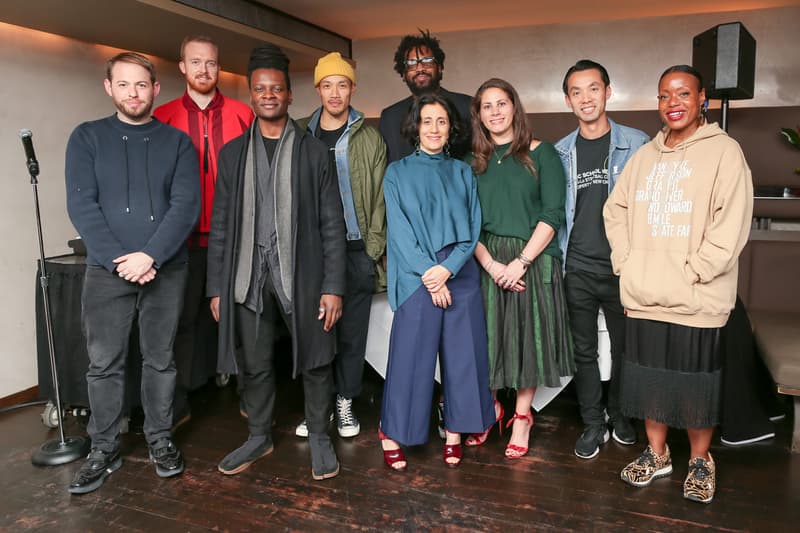 Fashion
Public School Founders Talk the Future of Fashion & "Stigma" of Sustainability
The CFDA + Lexus Fashion* Initiative finalists prep for a 9-month business bootcamp.
Public School Founders Talk the Future of Fashion & "Stigma" of Sustainability
The CFDA + Lexus Fashion* Initiative finalists prep for a 9-month business bootcamp.
The CFDA and Lexus Fashion have revealed the 2019 finalists for its virtual residency program. The nine-month initiative seeks to provide education and mentorship resources to designers in order to inspire "transformative leadership, sustainable innovation and positive change." Among this year's participants are Public School's Dao-Yi Chow and Maxwell Osbourne who built their brand on a platform of social consciousness. Joining the New York-based label is lingerie imprint Araks which embraced earth-friendly practices from inception. The group will work towards developing more ethical methods for production while also examining their design and business strategies. At the end of the program, the brand "with the most visionary, viable and impactful strategic blueprint for a positive future will be awarded a Lexus Grant of $100,000 USD" to continue their mission.
We got chance to catch up with Araks Yermyan and the Public School founders to hear their thoughts on the future of fashion and design.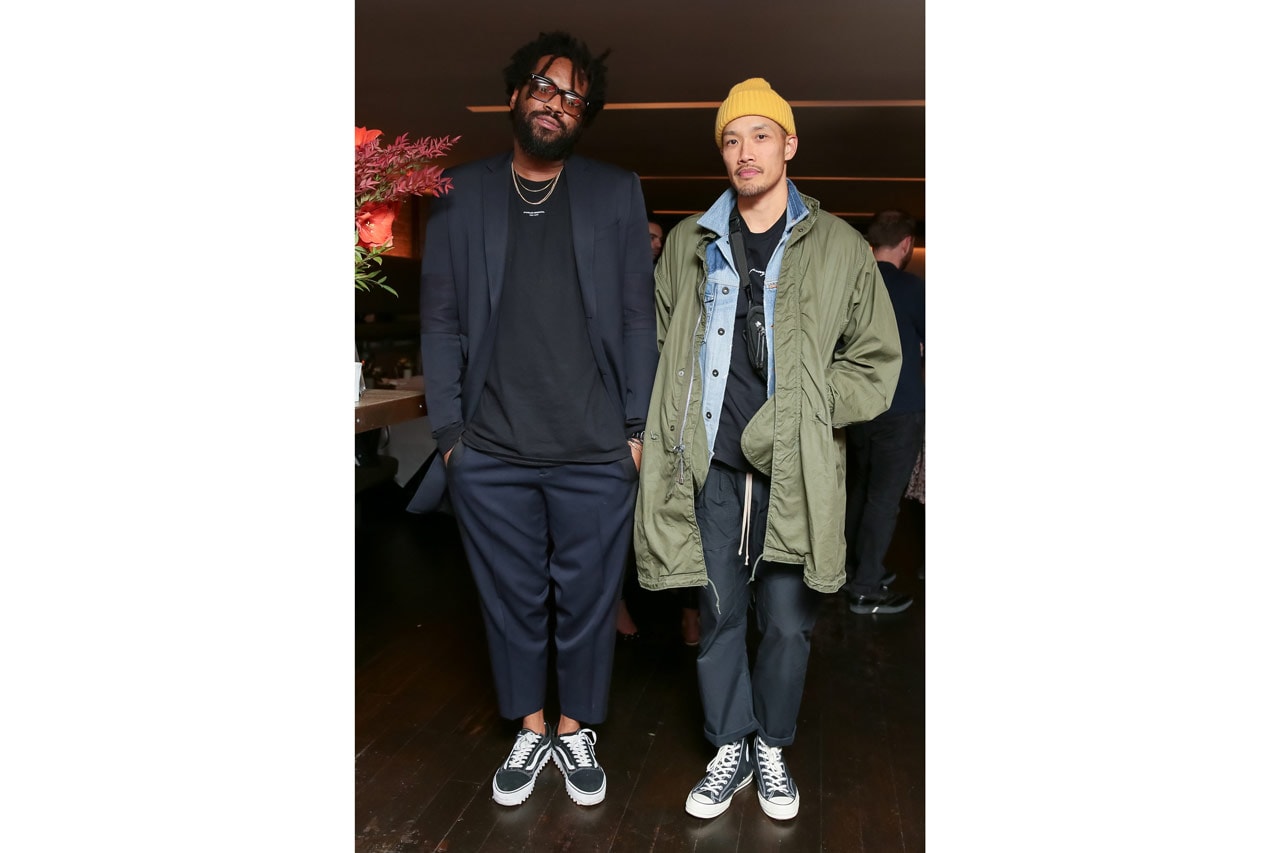 What are you expecting to happen in the next nine months while in this development program?
Maxwell Osbourne: I think that this process can be very impactful for our brand and we're excited for it.
Tell us your thoughts on sustainability and its place within your design and production practice.
Dao-Yi Chow: In this last year, it's been the thing we've been focusing on the most. From a production and development standpoint we've only been using deadstock fabrics, which means we haven't milled anything new or created any new fabrics. Everything has either been recycled or up-cycled from old garments. We've challenged our latest collaboration partners to try and leverage their resources to create more sustainable garments. Everything that we do has some type of socially-conscious message built into it. Sustainability is kind of a weird word because for fashion it can mean so many different things. We try to stay away from that concept for the time being and focus on being socially responsible.
How did the Eileen Fisher collaboration come to be? 
Osbourne: We were on a panel in Copenhagen at the Sustainability Summit and we got a chance to hear Eileen Fisher talk about the tiny factory she has. We decided to visit a few times and met with her design team to get an idea of what she was about. It started out jokingly but then we decided we wanted to create this capsule using up-cycled garments that she already produces. We took their garments, deconstructed them and remade them into a Public School x Eileen Fisher joint product.
Do you think that the behavior of the customer is going to change towards buying more sustainably-produced garments in the golden age of fast fashion?
Osbourne: We hope so. The initiative really has to come from the designers with everyone coming together then customers will be forced to have that type of mindset.
Chow: I also think it'll require an entire industry push. It's something that brands and designers have to introduce to the consumer in a way that doesn't feel force-fed or heavy-handed. In their eyes I believe there is a slight stigma to the word "sustainability." Our job is to make it something that feels desirable and cool so that they understand that the product being sustainable is just a part of the norm.
Do you think that high-concept or well-designed clothing can or should be affordable?
Chow: I think it's possible but it requires effort on both the consumer and supplier side. We want to deliver high-quality and high-design item to our customers. With that being said consumers should have an understanding of the effort require to create that type of product. Our clothing is made to last for an extended period of time so it's important to breakdown the tendencies to shop constantly and follow trends. The rate at which people shop and throw out clothing is currently fueling the fast fashion beast.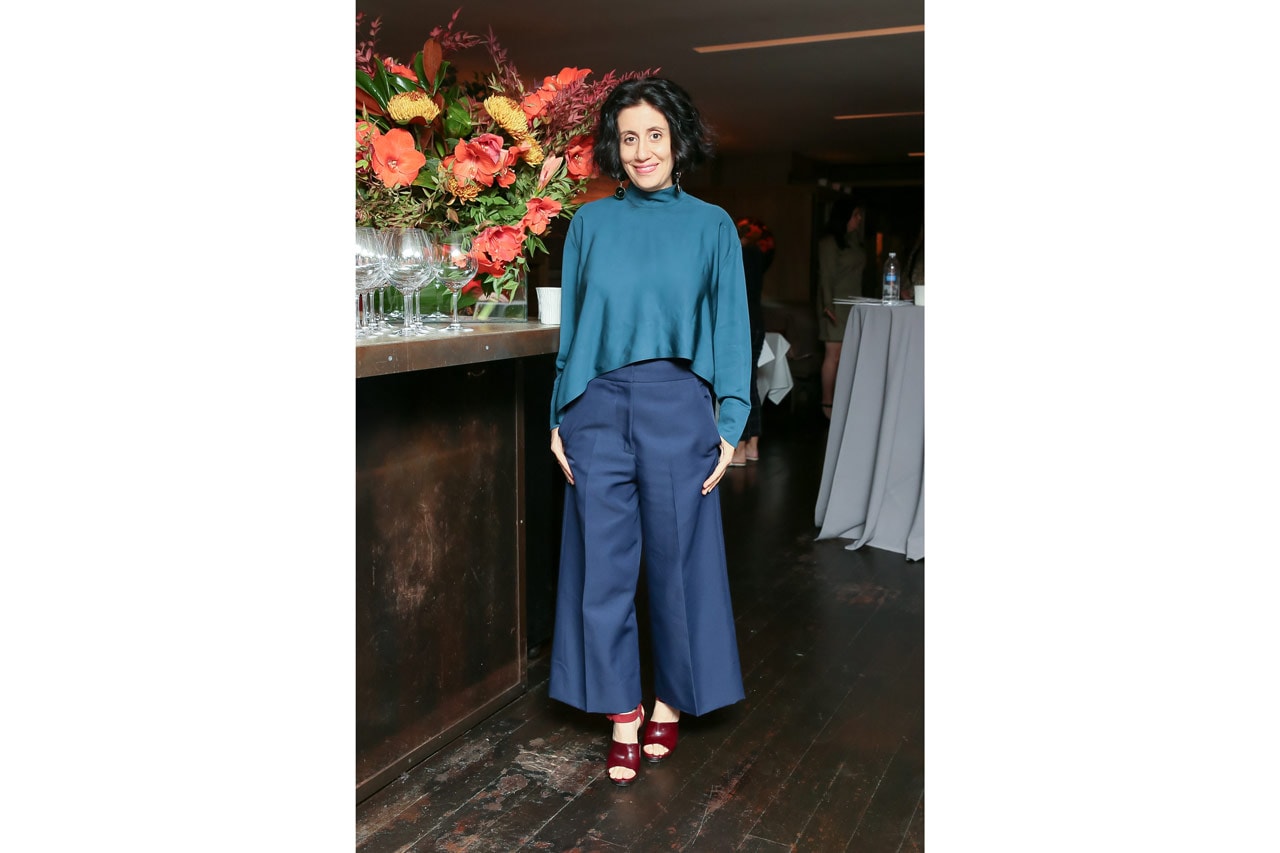 What are your thoughts on CFDA + Lexus' decision to focus on leadership and sustainability with this initiative?
I was born into a sustainability-focused family. We had a big garden and composted regularly. I feel like because of that it's engrained in me. I support the idea of only buying what we need. I started my company on that sentiment as well. We are very thoughtful about how we produce and the materials that we use. We work with factories that are eliminating water waste and investing in solar energy. We try to align ourselves with companies that think the way we do.
How do you think consumer behavior is going to change with sustainability becoming a priority in fashion?
I started making organic clothes ten years ago and I think then it was a hard sell because it was expensive. Now, I've launched sustainable swimwear and it's my most popular collection. I think people want to buy better quality clothing that lasts longer.
Do you have any goals in mind for the next nine months as you embark on this journey alongside the other designers? 
I really want to learn more about small things that I can do to become more sustainable. I'm interested in finding materials that are not harmful to the environment and identifying other vendors that are interested in the cause.
Share this article