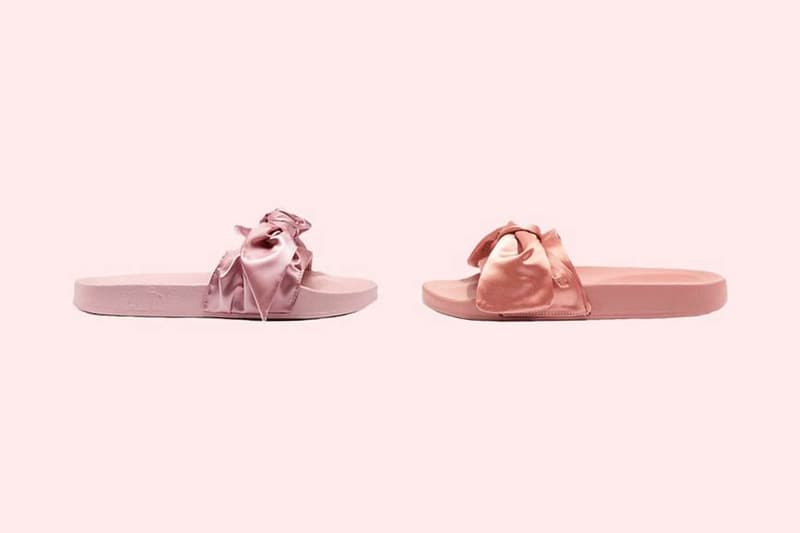 Footwear
PUMA and Forever 21 Have Settled Lawsuit Over Rihanna's Fenty Footwear
More than one year later.
PUMA and Forever 21 Have Settled Lawsuit Over Rihanna's Fenty Footwear
More than one year later.
UPDATE: More than one year later, PUMA and Forever 21 have settled the lawsuit-case, according to The Fashion Law. In the suit, that dates back to Spring 2017, PUMA alleged that Forever 21 copied its Fenty PUMA Creeper, Fur Slide and Bow Slide. Although weeks ago, Forever 21 sought a partial dismissal, arguing that the design patent "is not new to PUMA" the suit now appears to be settled.
Though imitation is a testament to a design's success it's also not welcome. PUMA is not looking kindly to Forever 21's Rihanna Fenty collection copycats and slammed the retail giant with a design patent, trade dress, and copyright lawsuit according to The Fashion Law.
The lawsuit extends to the Creeper, Fur Slide and even Bow Slide. In the complaint PUMA alleged:
"In an attempt to ride the coattails of Puma's substantial investment in and success with the Fenty Shoes, [Forever 21] is using the Fenty Trade Dress to offer for sale, distribute, market, and/or sell competing shoes that are confusingly similar to the Fenty Shoes."
Each style is copyrighted on certain design elements. For example – the Creeper's "the ridged vertical tooling and grainy texture encompassing the thick rubber outer sole" or the Bow Slide's "thick sandal base decorated by a wide, casually knotted satin bow with pointed endings atop the side strap in addition to satin foam backing."
Finally, PUMA cited that the similarity's not gone unnoticed by the public:
"The media and consumers alike have commented on the substantial similarities between Puma's Fenty Copyrights and Defendant's shoe designs."
In related news, PUMA's also won the a preliminary victory against Topshop in connection to the same copyright problems. Head over to The Fashion Law to read the whole story. What do you think about F21's blatant copying?
Image Credit

The Fashion Law
Share this article