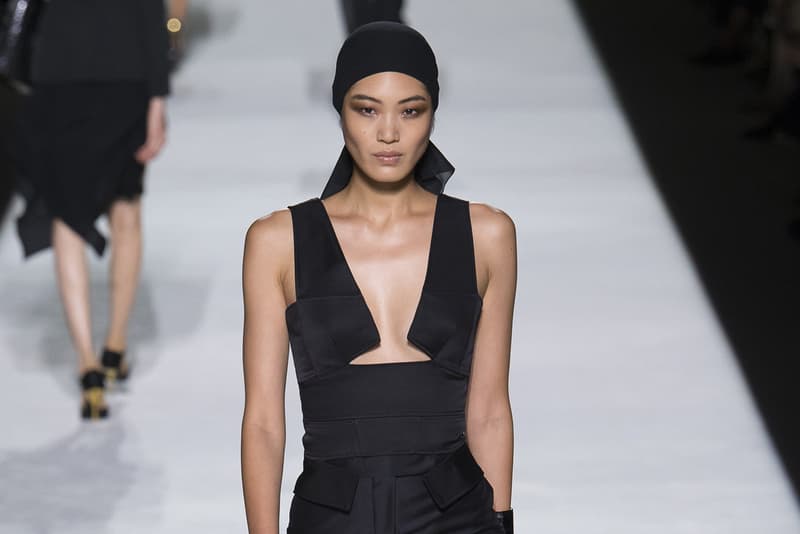 Fashion
Everything We Know About the Tom Ford Lawsuit Filed by a Former Employee
Filed last week in New York City.
Everything We Know About the Tom Ford Lawsuit Filed by a Former Employee
Filed last week in New York City.
Tom Ford is under fire as allegations of "rampant discrimination and severe abuse" have become public. A new lawsuit was filed recently by a former employee, Yekaterina Angert of the Madison Avenue flagship store. The Fashion Law, reports that the suit was filed due one of the store managers who is responsible for extreme methods of mistreatment.
According to documents acquired by The Fashion Law, the complaint was filed in a New York state court last week. The complaint shared that the former employee suffered "wildly inappropriate, outrageous and extreme discriminatory and abusive behavior at the hands of [Tom Ford] Alterations Manager, Tatyana Gleyzerman." The New York Post reports that the inappropriate treatment also included "a barrage of unprovoked inappropriate personal revelations."
Following the distasteful behavior, Angert stated that she informed the store's manager and general manager that "she believed she was beginning to suffer serious anxiety because of the harassment." The Fashion Law reports that though both managers did "summon" Gleyzerman, Angert states that Gleyzerman's treatment of her worsened. Angert alleges that she fainted at work and was "diagnosed with a panic attack at the hospital."
After the aforementioned series of events, The Fashion Law reported that Angert says she was illegally terminated by Tom Ford last month. She also stated in her lawsuit that the harassment worsened her mental health to a point where mental health professionals stated she needed to take "medical leave."
The New York Post reports that Angert is suing Tom Ford and Gleyzerman for "unspecified damages." A spokeswoman for Tom Ford told The Post, "We have investigated the claims made, and found them to be without merit, and we look forward to vigorously opposing them in court."
Stay tuned here for further updates.
Share this article