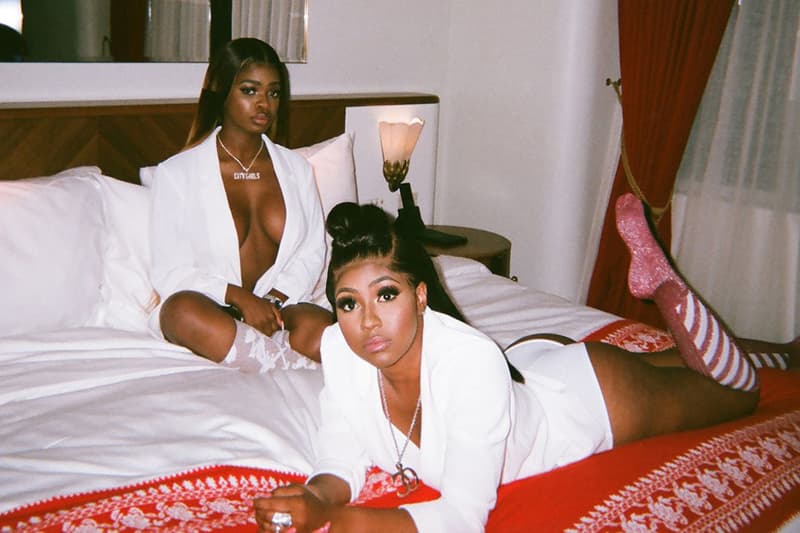 Music
City Girls Are Taking Over, Listen to Their Debut Album, 'Girl Code'
Featuring Cardi B and Lil Baby.
City Girls Are Taking Over, Listen to Their Debut Album, 'Girl Code'
Featuring Cardi B and Lil Baby.
City Girls, the emerging female rap duo out of Miami just dropped their debut album, Girl Code. On their latest project presented by Quality Control Music, JT and Yung Miami, showcase a handful of energetic, bass-heavy tracks. Earlier in the year, their debut EP PERIOD pushed the group to the forefront of the rap conversation. The lead single, "Twerk," dropped a few days ago, providing a peek at what the entire project would sound like.
Girl Code is made up of 13 tracks and features artists of the moment including, Cardi B, Jacquees and labelmate Lil Baby. The album is marked by standout tracks like "Act Up," "Drip" and "Trap Star." Despite JT's current sentence, Yung Miami has been making numerous appearances nationwide. The first track "#Free JT" features a snippet of a phone call with JT with audio from the detention center where she's serving time. A few notable production credits include Murda Beatz, Young Zoe Beats and Ben Billions.
Listen to Girl Code below.
Share this article