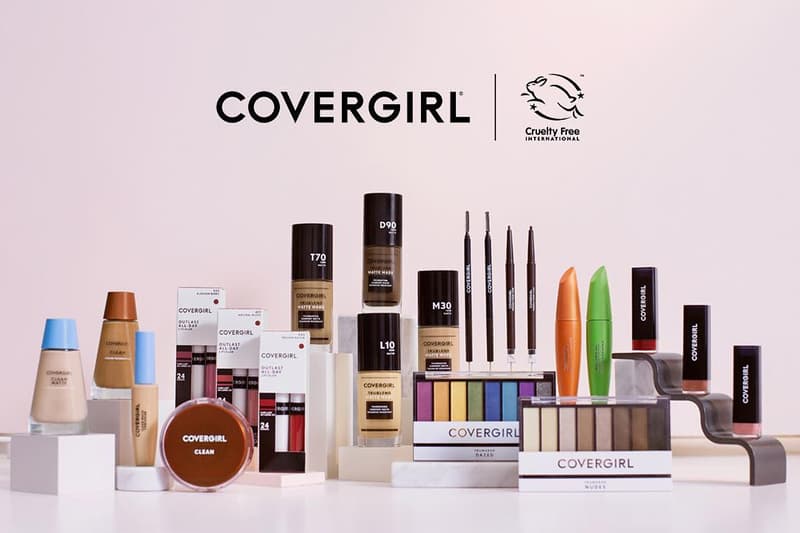 Beauty
CoverGirl Cosmetics is Now Officially 100% Cruelty-Free
Making it the largest cruelty-free makeup brand yet.
CoverGirl Cosmetics is Now Officially 100% Cruelty-Free
Making it the largest cruelty-free makeup brand yet.
During the past few years more beauty brands have started to become cruelty-free, and the latest label to join the mission is makeup giant CoverGirl. "Cruelty Free International is proud to present CoverGirl with the Leaping Bunny certification — the internationally recognized gold standard for cruelty-free designation," states the press-release, also adding, "At CoverGirl, we believe small steps can lead to big impact, especially in the beauty category. As an iconic beauty brand, we have the responsibility to drive the evolution we believe is critical to the overall health of the industry."
Animal testing is still common practise in almost 80-percent of countries worldwide, and by pushing the cruelty-free initiative CoverGirl believes it can help to create a change in the industry. "If a global brand like CoverGirl can make this happen, we think a cruelty-free future is a possibility. It's our mission to help eliminate unnecessary animal testing from the industry, and our certification is the first step in this change," the label told Teen Vogue.
All CoverGirl products in-store are currently under the cruelty-free initiative, but don't yet sport the Leaping Bunny logo. Stay tuned as products begin to roll out, and watch the clip below to learn more about the choice.
---
Share this article