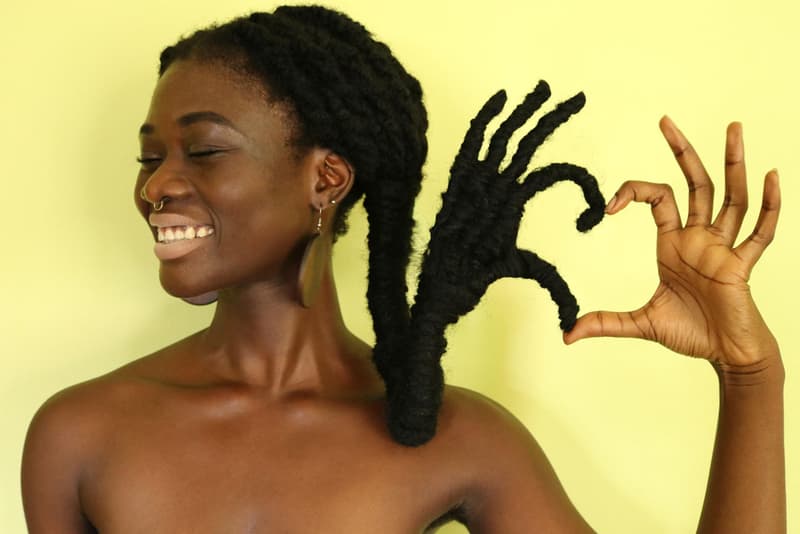 1 of 3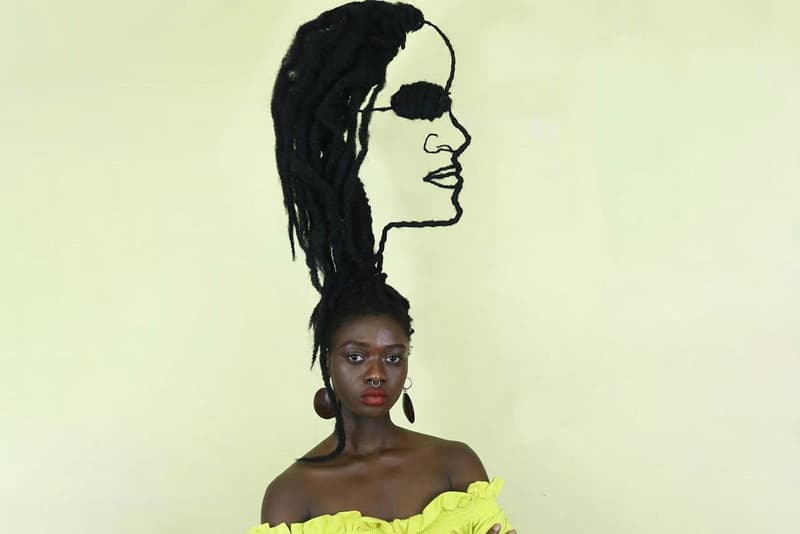 2 of 3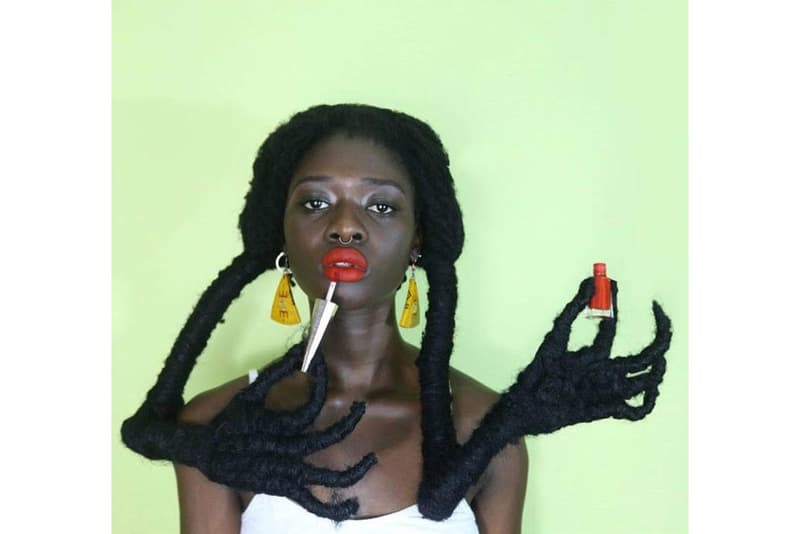 3 of 3
Art
Laetitia Ky's Avant-Garde Hairstyles Are Literally the Epitome of Black Girl Magic
She gives us a glimpse into the world of her creative coiffures and art direction process.
Laetitia Ky's Avant-Garde Hairstyles Are Literally the Epitome of Black Girl Magic
She gives us a glimpse into the world of her creative coiffures and art direction process.
Ivorian artist and muse, Laetitia Ky, transforms her hair into highly conceptual works of art. She has molded her thick, dreaded coif into all sorts of objects — from a Christmas tree, birthday cake, to the silhouette of a massive derriere. Each innovative Instagram visual is accompanied by equally thought-provoking and inspirational copy — occasionally focused on current events and issues such as gun violence and gender equality, and other times solely influenced by satire and generally incorporating a playful, youthful approach.
We got a chance to catch up with the hair artist to learn more about her inspirations and future projects.
1 of 3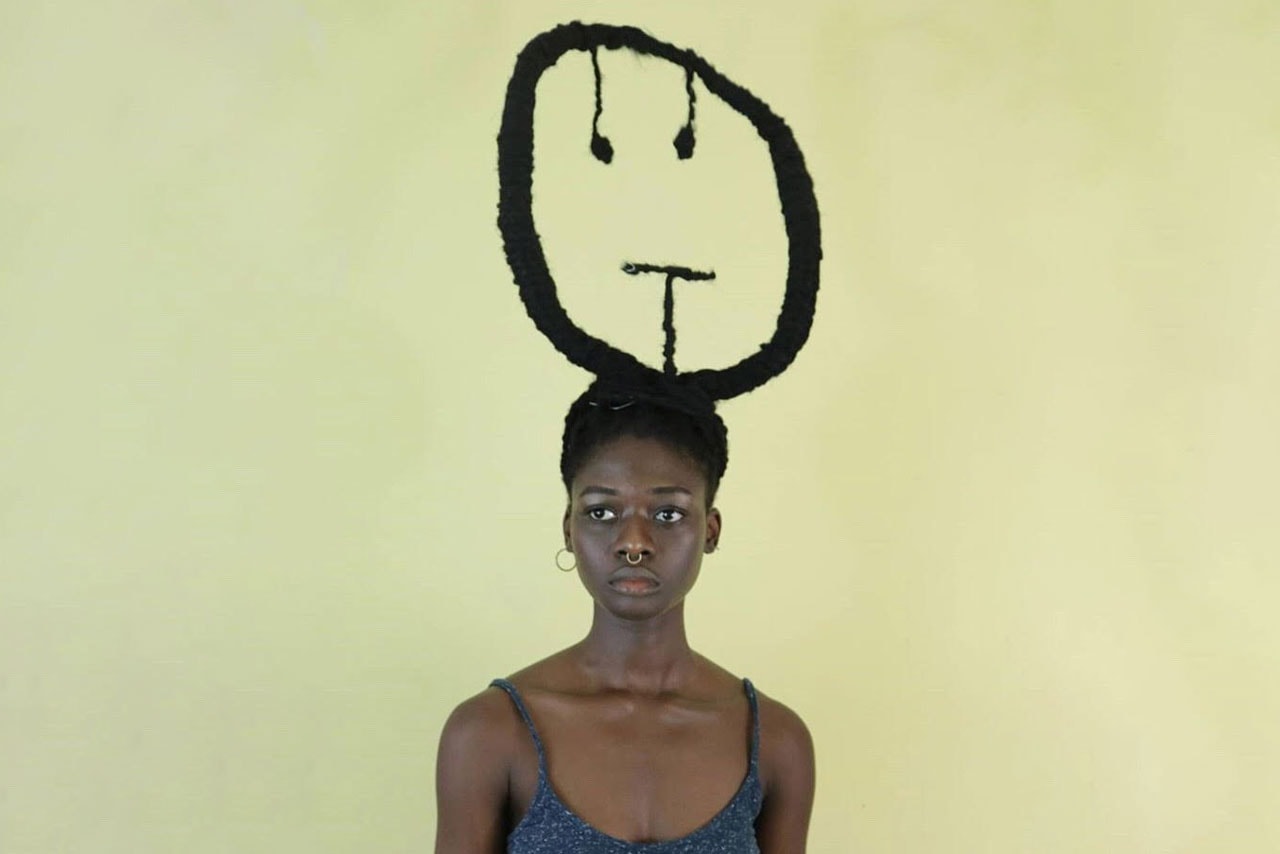 2 of 3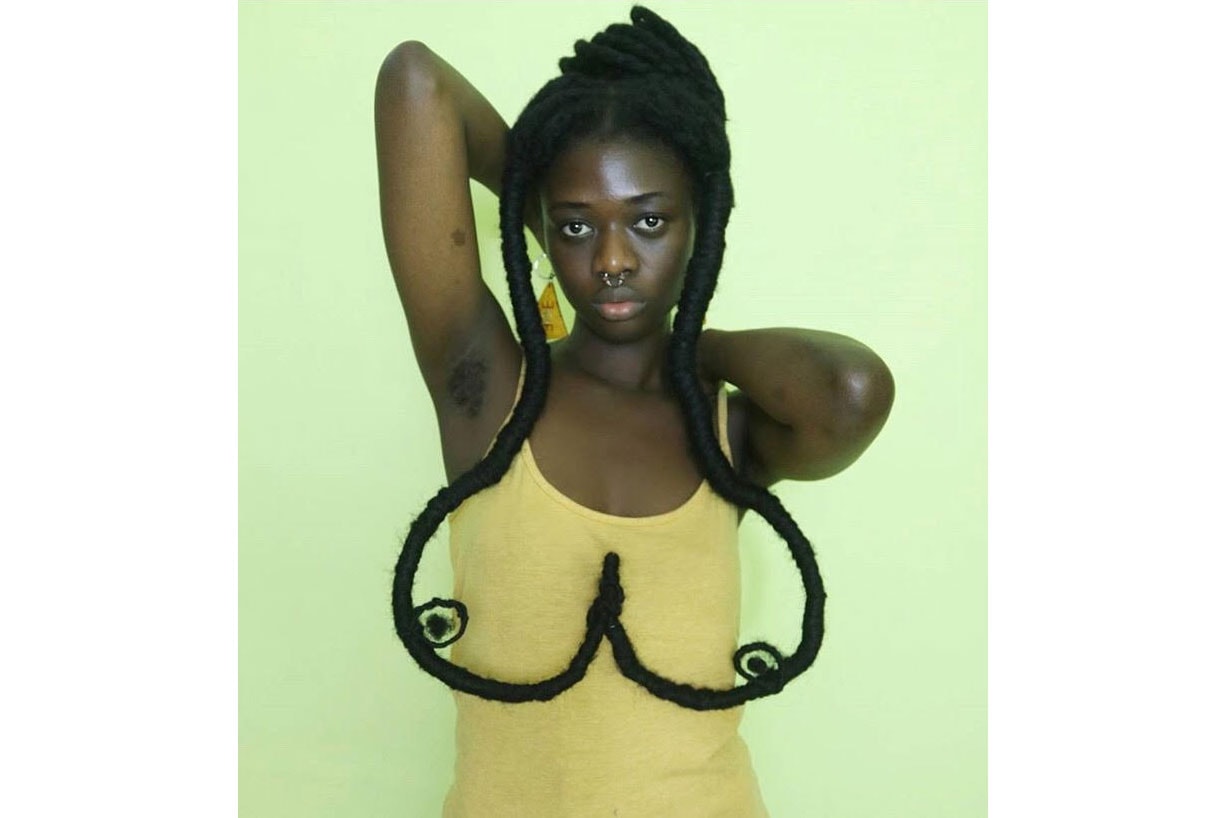 3 of 3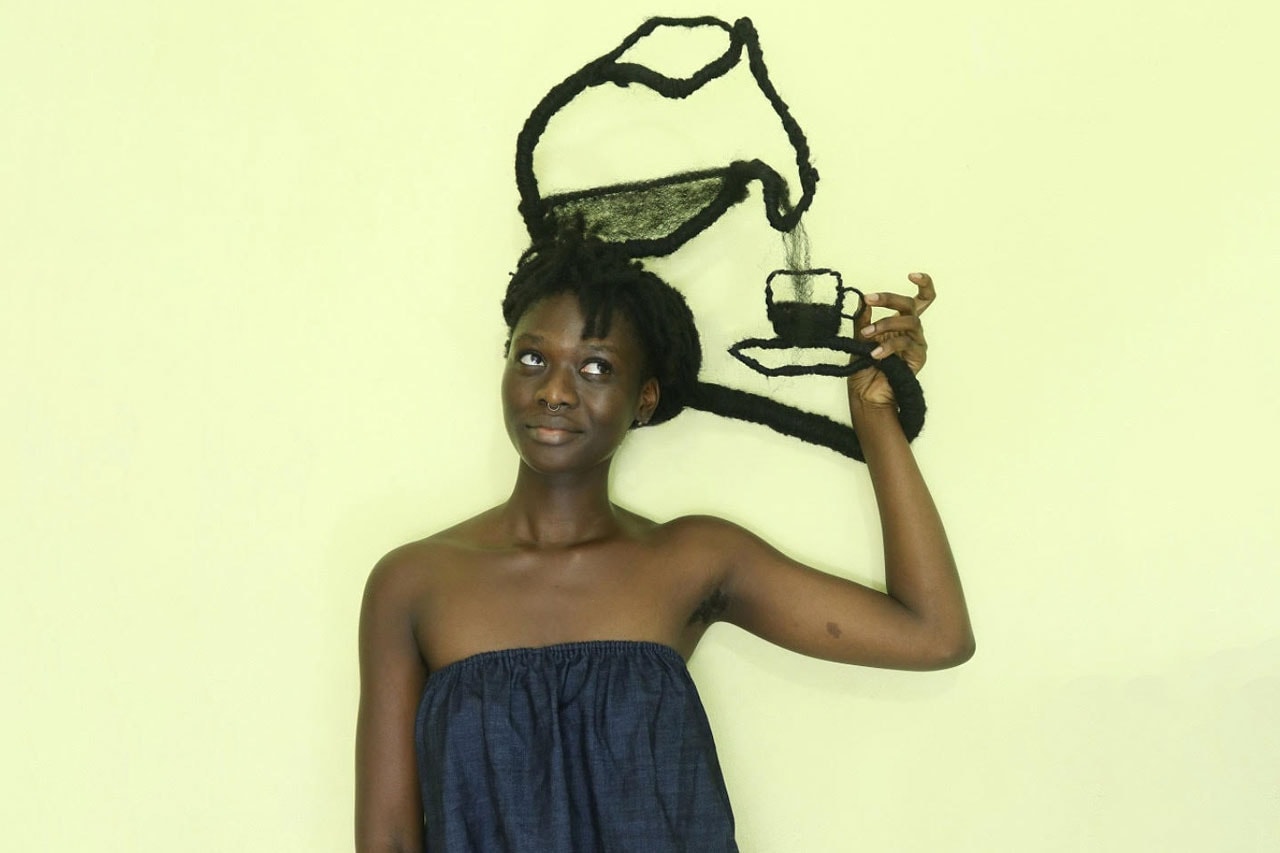 Where and/or what do you usually derive inspiration from to style your hair?
I came across an Instagram album of hairstyles women used to wear in some African tribes before colonization. These hairstyles were really impressive and made me want to use hairstyling as a means of expression.
How do you conceptualize your ideas for each coiffure? Are some planned? And others impromptu?
It's hard to explain. I can be inspired by everything and nothing at the same time. Ideas come to me in a flash, it's a pretty intuitive process actually. When they come to me, I just think of ways to execute them. I generally don't plan them except when I want to use my art to talk about an important subject. 
I'm enamored by all of your work – but the bicycle and hairdryer images are my faves. Which are you favorites? And which one took the longest to complete?
My favorite hairstyle are the pair of hands. Why? Surely because it's my first photo series that became viral and made my art known by a huge amount of people. I call that photo series my lucky hairstyle. The shoot was also very cool and funny. But I also like the one I did for the #MeToo movement. The hands took me at least two hours the first time I did them so I think they are one of the longest to do.
Do you have any assistance creating your hairstyles or are you a one-woman team?
Unfortunately I'm do everything alone. It's unfortunate because sometimes I really need help. I do everything myself from the beginning to the end — even the photoshoot. I put a photo retardée (self-timer) and take a lot of pics before having a good one.
1 of 2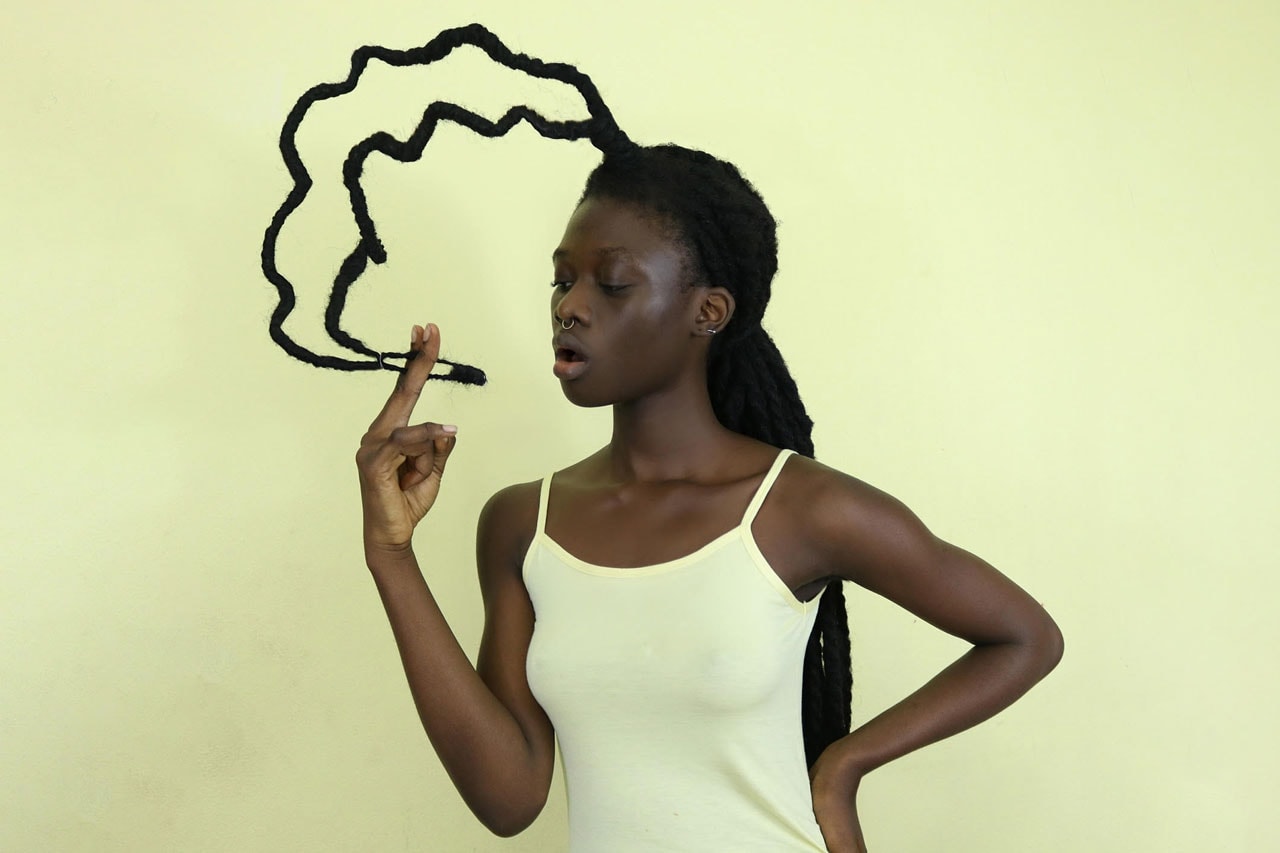 2 of 2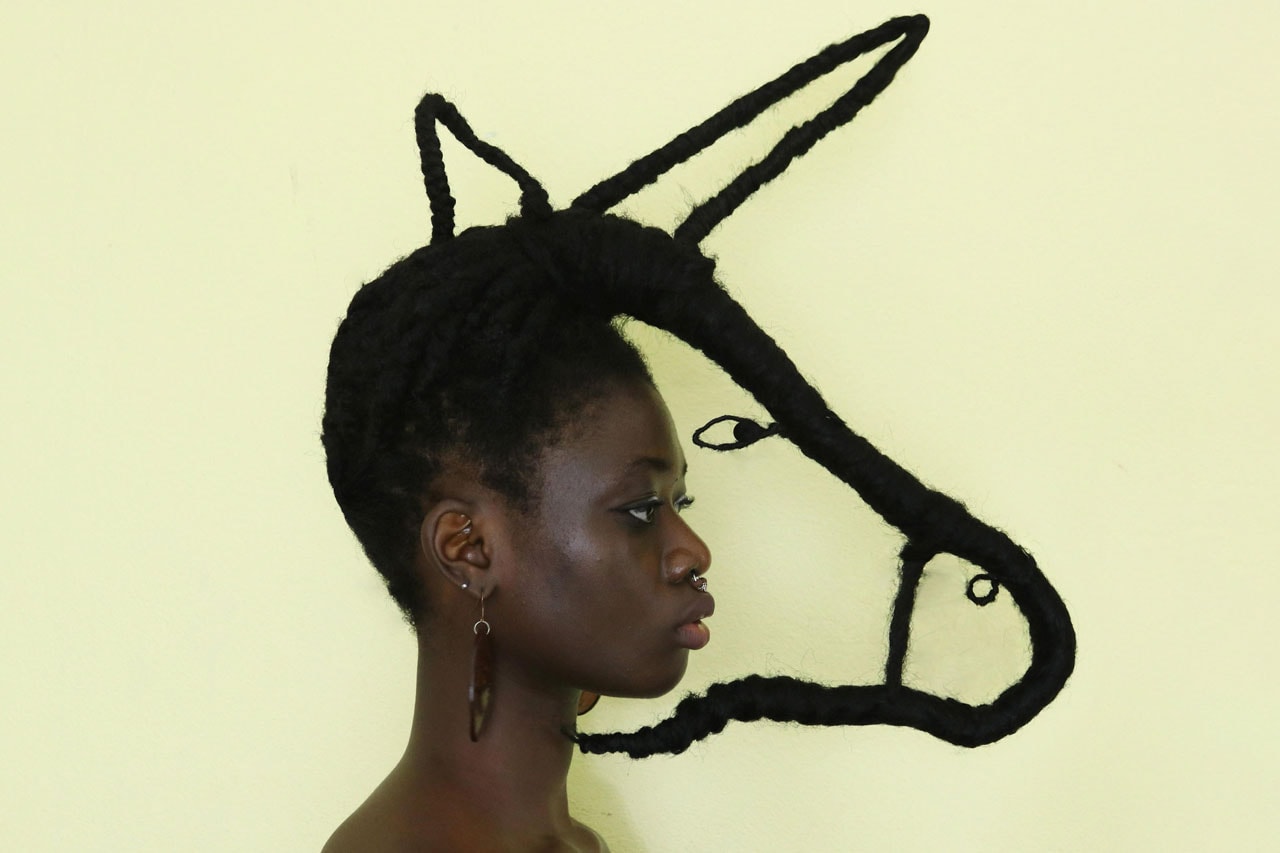 Your hairstyles are so fun, yet bold and unorthodox. What advice do you give to girls who want to be daring and audacious with their hair and/or personal style but are afraid to?
It's really hard to help someone to become more confident just with advice. It's a long process, very long sometimes. I can just say that if they are afraid of people's comments, they have to retain that whatever they do, there will be always someone around to criticize in a bad way. So the most important [thing] is how they feel and not how others feel about what they do.
I love that you utilize Ankara print fabrics to craft your other braided hairstyles as well. What sparked your interest in hairstyling? While growing up, did you also pursue other creative endeavors?
Since I was young like five years old, I braided hair. I can't explain but hairstyling had always been something I naturally love. I love beauty in general and everything linked to it. Fashion, makeup, and of course hairstyling. I grew up practicing a lot of other creative activities too: like drawing and dancing [principally].
You have also created a clothing brand concept called Kystroy. Tell us more about that.
Kystroy is a mix of Ankara fabric and frayed jean to create a new way to wear destroyed clothes. Destroyed clothes are very popular and liked by young people in general. My challenge when I was planning to create a clothing brand was to be creative enough so people will see me in the work but also simple enough so people will be able to wear it [laughs]. And I thought about it. It's something people never seen before but it's simple.
Are there any upcoming projects that you're excited about?
I have so so many projects at the same time in my head. I don't even know what will be the next one. For the moment I'm focused on the development of the clothing brand and when I feel that the time comes to do something new I will go for it. I'm managing everything alone so I have to focus on one thing at a time.
Editor

Esiwahomi Ozemebhoya
Share this article