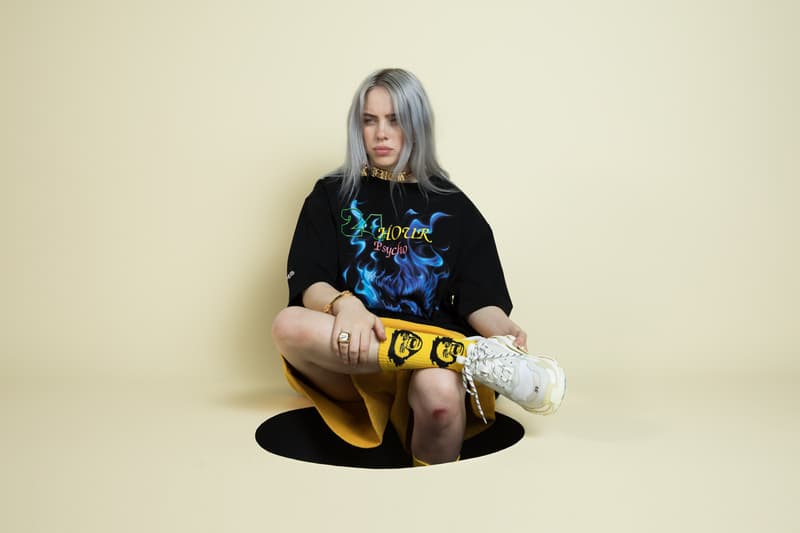 Music
The Best New Music to Add to Your Holiday Season Kickback Playlist
Featuring tracks from Billie Eilish, Ari Lennox and more.
The Best New Music to Add to Your Holiday Season Kickback Playlist
Featuring tracks from Billie Eilish, Ari Lennox and more.
This year has been a tremendous one for women in music. Strong projects worth noting have been led by heavy hitters like Ariana Grande, Janelle Monae and Teyana Taylor to name a few. With the holiday season in full swing, it's time to begin creating playlists to vibe to alone and with friends or family. In our latest music roundup, we've handpicked all the tracks we've had in heavy rotation this month. If you're looking to get a bit experimental, we've added a few emerging artists worth paying attention to as well.
An artist who has been serving up great music for kickbacks and chill gatherings is Ari Lennox. Her soft voice on one of her latest singles "Pedigree" is hypnotic and makes the track ideal for adding to a relaxed R&B playlist. We've also got our eyes on Billie Eilish, an artist-of-the-moment who recently dropped her latest single "come out and play," a track in which she flexes her vocals.
Continue reading to peep the rest of our favorite tracks right now.
In her first return to music since 2013, Kelly Rowland holds nothing back. The track "Kelly" is undeniably smooth and honestly shows a side to the singer that we all saw coming years ago.
City Girls – "Season ft. Lil Baby"
"Season" is definitely a standout song on City Girls latest album, Girl Code. For the new video JT, Yung Miami and Lil Baby appear on California's Rodeo Drive where they go on an appropriate shopping spree. Throughout the clip they don't let us forget why they are currently three of the hottest artists in the rap industry.
Billie Eilish's latest single is an emotional track. It reminds of us the topsy turvy feelings we sometimes have to sort through during the holiday season.
We're quite into this lively video featuring vintage-inspired looks. Toni Romiti shares her easygoing voice for an unforgettable song worth sharing with your friends.
Mariah Carey – "The Distance ft. Ty Dolla $ign"
Iconic music titan Mariah Carey finally unveils her latest album Caution, headlined by tracks like "The Distance." On this song, she shares her famous vocals and sings about relationship woes and triumphs.
Ayanis – "Wait A Minute"
Fresh off of the release of her debut project titled Direction, Ayanis recently unveiled the visual for her upbeat single "Wait A Minute." The emerging songbird has a great voice and is definitely one to keep your eye on right now.
Norelle joins Anderson .Paak on his heavily anticipated album, Oxnard. Her voice adds a distinct and necessary touch to the track.
Normani – "Waves ft. 6LACK"
Normani is indefinitely gaining traction thanks to her strong vocal prowess. With tracks like "Waves," the former Fifth Harmony group member is making a name for herself.
Ari Lennox has a voice that is refreshing, especially when paired with relaxed beats. For "Pedigree" she shares her thoughts on feeling she's not quite the right fit for someone she's interested in, a relatable sentiment.
Tommy Genesis' debut self-titled album is filled with standout, pop-infused songs. "Rainbow" doesn't dissapoint — it's an equally biting and catchy tune ideal for kickbacks.
Smino – "MF GROOVE ft. Ravyn Lenae"
Ravyn Lenae provides a perfect touch to this standout track from Smino's latest album, NOIR. Her voice points to neo-soul inclinations and also proves she's an artist worth taking a second look at.
At just 15 years old, Isabelle Brown has an undeniable gift. On "Places," the True Panther signee shares her soulful voice and range.