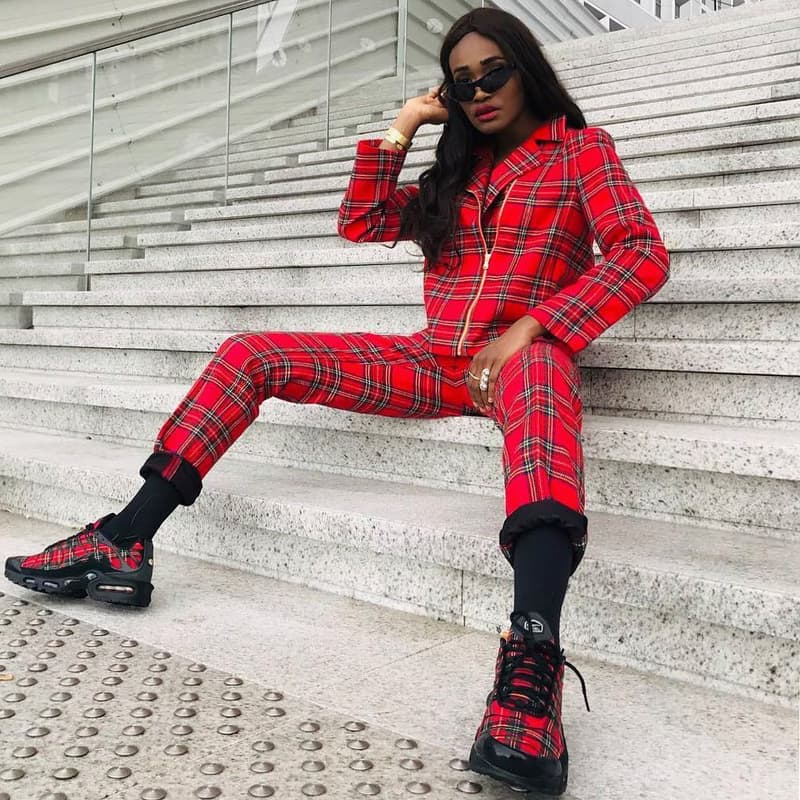 Get the HYPEBAE Look: Terrific Tartan
Red, red and more red.
Winter is upon us, and the best way to brighten up a dark day is by wearing some color. A timeless classic is the tartan print, and in this week's "Get the HYPEBAE Look" we're taking a look at the best look from our Instagram – and it's all about tartan.
Keep reading below to see how you can re-create our favorite Instagram look this week, as well as where you can cop the pieces.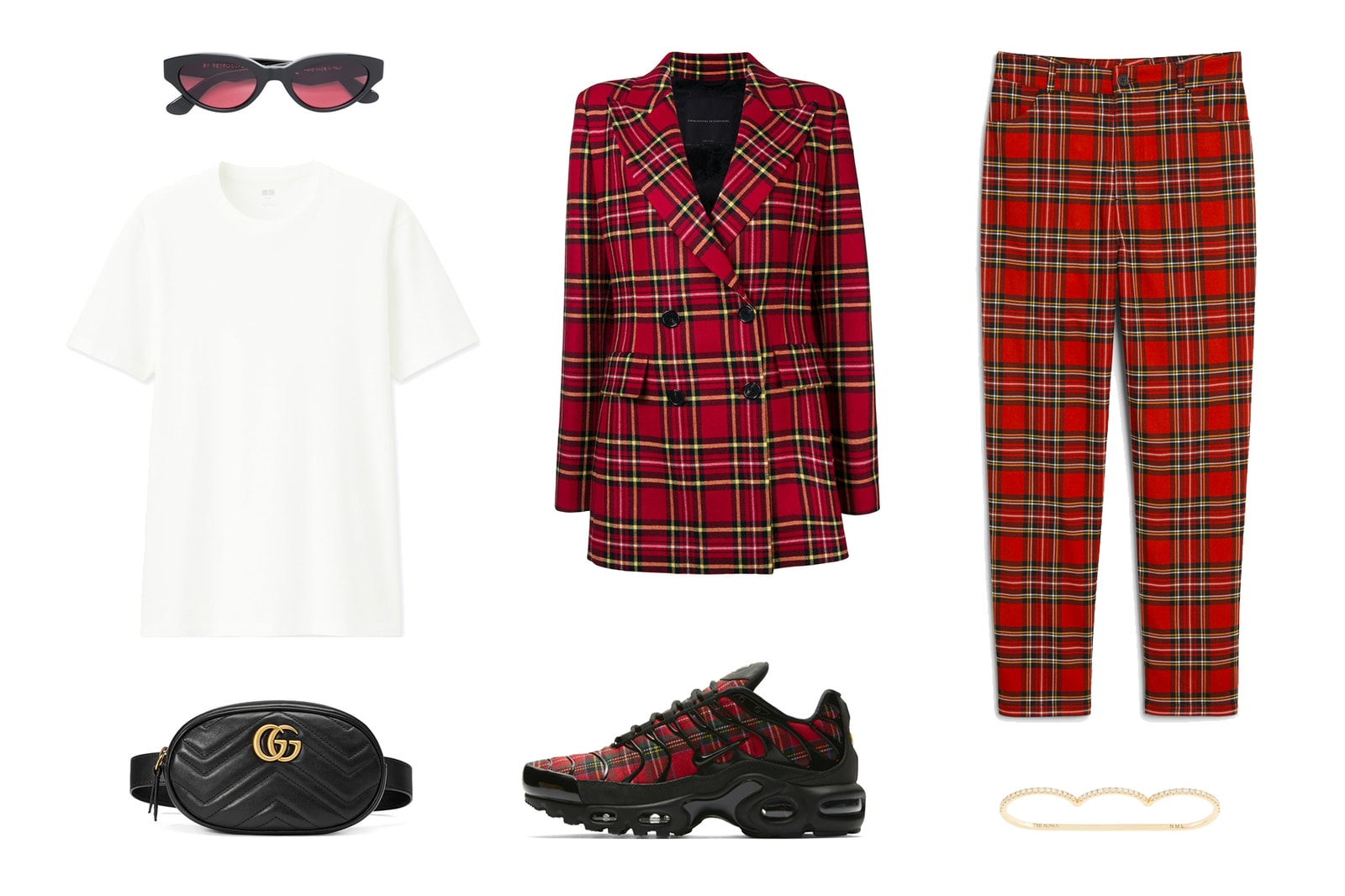 Blazer: Tartan print is a Fall/Winter classic, and is timeless and chic. Invest in a luxury piece, and you'll be able to rock it for years.
Trousers: Monki's trousers are bright and bold, and are the perfect statement to add to your rotation at a good price.
T-Shirt: Don't underestimate the power of a white T-shirt. Perfect for wearing underneath the blazer, Uniqlo's simple tee will be your best friend.
Shoes: Nike's "Tartan" Air Max Plus is sporty and chic, and embraces the classic Tartan print to the max.
Bag: A leather fanny pack is always a classic, and Gucci's luxury bag is the ultimate piece.
Accessories: Throw on a pair of sleek shades and some chic jewelry, and you're ready to go.
---
Share this article