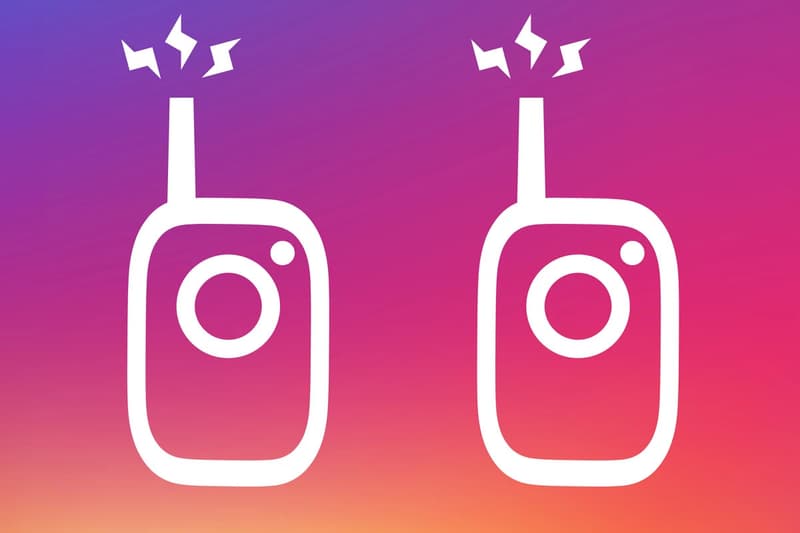 Culture
Instagram Launches Walkie-Talkie Direct Message Feature, Here's How It Works
A new add-on perfect for busy multi-taskers.
Instagram Launches Walkie-Talkie Direct Message Feature, Here's How It Works
A new add-on perfect for busy multi-taskers.
Five years ago, Facebook Messenger launched voice messaging. Today, Instagram officially announces the roll out of a walkie-talkie feature via Instagram Direct. This add-on allows users to hold down the microphone button to start recording short voice messages that will appear in the chat as an audio wave.
The voices messages are up to one minute long and will stay permanently listenable. The newly designed feature will be available in group chats on iOS and Android. Additionally, the new launch presents an off-camera opportunity for users while leaving a message. This provides an alternative to the social media platform's off-camera asynchronous alternative which dropped back in June.
One admirable asset of the feature is that it allows users in countries with languages not available on the platform to communicate without a keyboard. It also provides an easy way to keep up with your friends who are always ultra-busy. Notably, Tech Crunch shares it also makes it easier for those who live in a developing world to communicate without having to pay for the data required for "long audio or video calls."
Stay tuned here as more news emerges.
Share this article