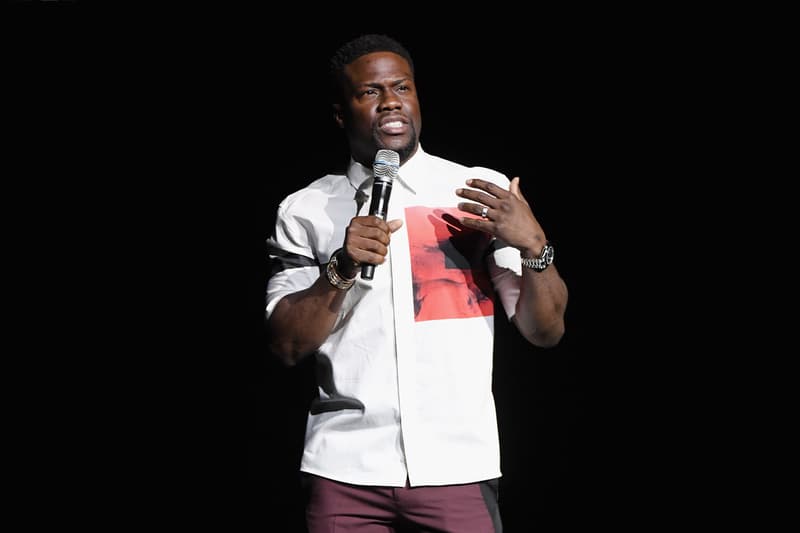 Culture
Kevin Hart Steps Down as 2019 Oscars Host, Here's Why
The move follows the emergence of past anti-gay tweets.
Kevin Hart Steps Down as 2019 Oscars Host, Here's Why
The move follows the emergence of past anti-gay tweets.
Following his announcement that he would be hosting the 2019 Oscars earlier this week, Kevin Hart has shared that he will no longer be hosting the ceremony. On Thursday night, the comedian came forward with this news, after refusing to apologize for anti-gay tweets and sentiments that resurfaced via social media. The tweets have been deleted, but screenshots circulating, feature distasteful language including anti-gay language.
Hart took to Instagram to address the controversy. In a video, he refused to apologize for the homophobic sentiments. In the video he told viewers to "stop searching for reason to be angry" and even added, "You LIVE and YOU LEARN & GROW & YOU MATURE." Later, the Academy gave him an ultimatum which was to either "Apologize for his old tweets or step down as Oscars host."
Hart's stepping down statement on Twitter read:
"I passed. The reason I passed is because I've addressed this several times. This is not the first time this has come up. Regardless, to the Academy, I'm thankful for the opportunity, if it goes away, no harm, no foul."
The 91st Academy Awards are slated to air on February 25, 2019. At the moment, it's not certain who will host the ceremony. Stay tuned as more news emerges.
I wonder when Kevin Hart is gonna start deleting all his old tweets ??? pic.twitter.com/ZbYG6SI3Xm

— Benjamin Lee (@benfraserlee) December 5, 2018
I have made the choice to step down from hosting this year's Oscar's….this is because I do not want to be a distraction on a night that should be celebrated by so many amazing talented artists. I sincerely apologize to the LGBTQ community for my insensitive words from my past.

— Kevin Hart (@KevinHart4real) December 7, 2018
I'm sorry that I hurt people.. I am evolving and want to continue to do so. My goal is to bring people together not tear us apart. Much love & appreciation to the Academy. I hope we can meet again.

— Kevin Hart (@KevinHart4real) December 7, 2018
Share this article