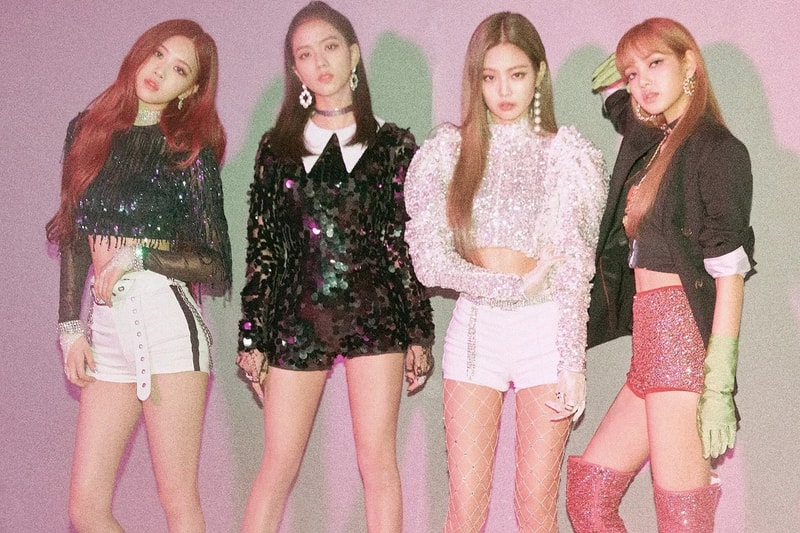 All Of Our Favorite K-Pop and Mainstream Crossover Songs
Featuring BTS, BLACKPINK and more.
K-Pop is swiftly taking over here in North America. To be quite honest, the global pop industry has been shaken up quite a bit this year, thanks to the exciting genre. These artists aren't just creating music for their fan bases overseas they are also linking up with mainstream acts stateside. This fusion has created a happy medium which ultimately pushes each artist to new listeners across the globe. In our latest roundup, we've tallied up our favorite tracks which feature Western and K-Pop crossover acts.
Keep reading below for our picks which include BTS, BLACKPINK and more, though, in no particular order.
Dua Lipa has had a monumental 2018. This track is a testament to her ability to create magic in the studio. BLACKPINK adds an effortless, pop-infused touch to it. The catchy beat makes the track an instant club banger. In all honesty, we can imagine the track still being relevant next year especially as we approach a swift change in weather.
Who doesn't love a blissful love song? Red Velvet's Wendy and John Legend together on one track is golden. Legend serves up his unforgettable voice while Wendy holds her own. The track is one that you can put on when you're in a mood, or can simply add to your slow jams playlist. The relaxed vibes emitted are what make this single a winner.
Former EXO member Kris Wu and Jhene Aiko are a match made perfectly for one another. Aiko's soft voice alongside Wu's relaxed vocals and rhymes, mesh extremely well together. The easygoing vibes in this track are reminiscent of the singer's last release, the 23-track album Trip. It also has a bit of a celestial feeling to it.
This song still is an indefinite hit. Far East Movement and DJ Marshmello linked up two years ago on this release which was accompanied by a psychedelic-themed visual. EXO's Chanyeol shares his rap style, alongside Tinashe's vocals which add a necessary soft touch to the chorus.
Nicki Minaj has never been afraid to experiment with new sounds. It came as no surprise when she appeared on BTS' lead single "IDOL" from their repackaged album LOVE YOURSELF. In a graphically charged music video, Nicki raps while BTS fills the visual with bold choreography.
We had to go back in the vault for this one. "Surrender" features former 2NE1 member CL, who has been on our radar for quite some time. This track was released on a special edition version of Lil Yachty's debut studio album Teenage Emotions last year. CL's voice paired with Yachty's makes for an emotionally charged song. It's not worth forgetting either, since CL is a superstar in her own right.
---
Share this article