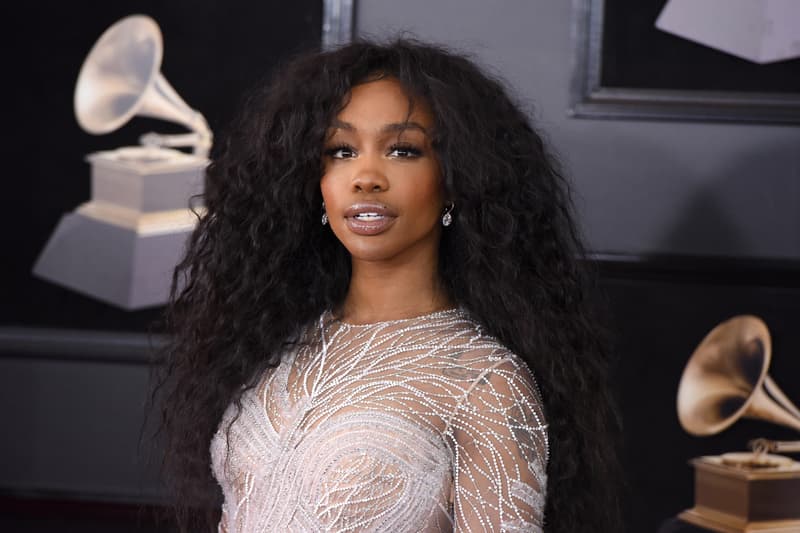 Music
SZA & Beyoncé's Old Demos Were Uploaded Then Deleted From Streaming Platforms
Everything we know about the debacle.
SZA & Beyoncé's Old Demos Were Uploaded Then Deleted From Streaming Platforms
Everything we know about the debacle.
Late last night, news broke out that a new SZA album had released. It had allegedly been on streaming platforms like Spotify and Apple Music, since December 4.
Dubbed Comethru, the project was credited under the moniker "Sister Solana" and featured nine songs including "Bed" one of her past tracks from a previous mixtape. The title track was a response to Drake and PARTYNEXTDOOR's "Come and See Me." Another single "Loved Ones" heard Kendrick Lamar, who was credited as "King Kenny." Interestingly enough this track was also a leaked song from a Lamar leak not too long ago. Hackers were actually responsible for the influx old demos of seemingly unheard music by Beyoncé and SZA.
The Beyoncé leak consisted of two projects; one was titled Have Your Way and consisted of a number of pre-LEMONADE tracks like "Crazy Feelings" and "Angel" under the pseudonym "Queen Carter." Bey's stans immediately posted via social media that these songs were "pre-2010 old, unreleased or bonus tracks."
After the "Sister Solana" leak, SZA released a response in which she shared referred to the album as a "big cap." On her Instagram Stories, she wrote: "These are random scratches from 2015. Def now new new! But… creative? And Scary? Lol HEARD U THO.. I SWEAR the new is coming!" TDE's Punch took to Twitter to share that the album was in fact filled with old songs which were "stolen and leaked."
The "Sister Solana" and "Queen Carter" projects have since been deleted from streaming platforms.
This SZA album has been on Spotify since Dec. 4?! pic.twitter.com/t3UbxCSvg1

— Mankaprr Conteh (@Mankaprr) December 21, 2018
so I almost passed out until I realized it's old music…so who is releasing Beyoncé's old music as Queen Carter on iTunes?? I WANNA FIGHT pic.twitter.com/ZvsqffJpUf

— CPS (@so_caly86) December 21, 2018
A @SZA project titled 'Comethru' under the alias, 'Sister Solana' has been mysteriously released on Spotify. One track features Kendrick Lamar. pic.twitter.com/SGSy8TfC9L

— Pop Crave (@PopCrave) December 21, 2018
There is no new SZA album out. Old songs were stolen and leaked. We are currently fixing the issue. Please feel free to continue enjoying Ctrl until the next album is ready.

-Punchino from TDE

— Punch TDE (@iamstillpunch) December 21, 2018