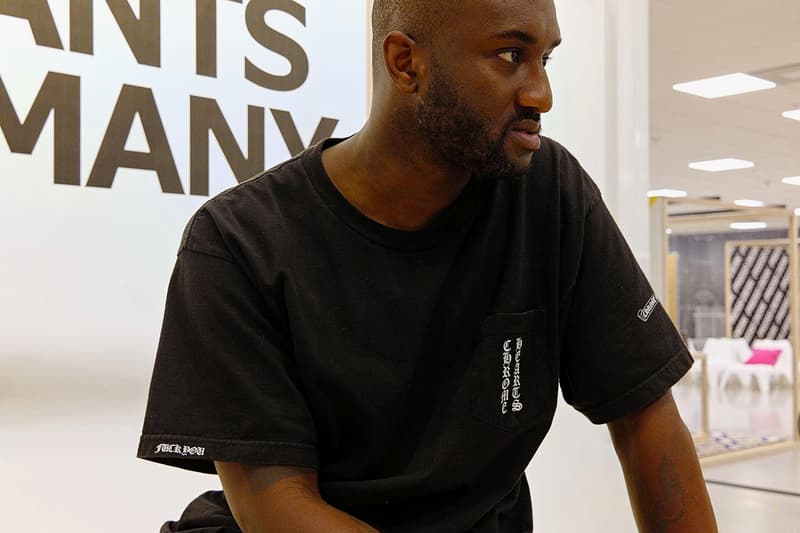 Footwear
Virgil Abloh Reveals the End of Nike "The Ten" Collaboration
The conclusion of a sneaker era.
Virgil Abloh Reveals the End of Nike "The Ten" Collaboration
The conclusion of a sneaker era.
First debuted in 2017, it is without question that Virgil Abloh's cult-status "The Ten" collaboration with Nike will go down in history as one of the most covetable collections in sneaker history. Promptly selling out at every drop, it had seemed that there was no end in sight for "The Ten." However, it seems as if sneakerheads may have already unknowingly witnessed the very last of the releases from the collaborative line. Following more than twenty releases after its initial launch, Virgil Abloh recently took to his personal Instagram to drop a subtle clue that the latest black Air Force 1 rework (as seen below) indeed marks the end of "The Ten." The accompanying caption reads:
small fact: personally i'm visually obsessed with the combination of black sneaker / white swoosh white laces. hence every edition of the last ever "10" came as such.
Although this note most likely signifies the end of his line of zip-ties and quotation-covered sneakers, it certainly does not indicate that the relationship between the Off-White™ designer and Nike will be coming to a close anytime soon. For the time being, details are not yet known on what we can expect from the two imprints, but we can only hope that more will be revealed in 2019. Stay tuned here as we find out more.
For more from Virgil Abloh, don't miss all of the best luxury bags, boots and accessories you can shop now from SSENSE's massive holiday sale.
Share this article