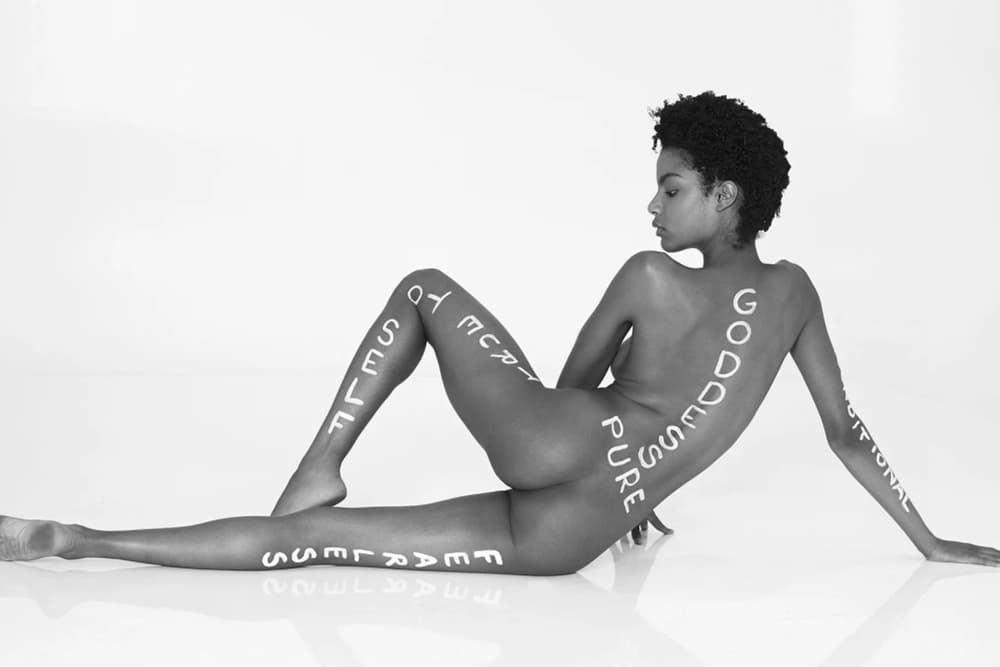 Beauty
Our Five Favorite Instagram Accounts This Week: The Black Girl Magic Edition
In honor of Black History Month.
Our Five Favorite Instagram Accounts This Week: The Black Girl Magic Edition
In honor of Black History Month.
As Black History Month comes to a close it's time to the look to the future. Each year Americans spend 28 days reflecting on the contributions from bold and courageous members of the African diaspora but we're not quite ready for the celebrations to end. The last five years have seen an unprecedented burst in black creativity, in the fashion, film and music industries. Social media has also become a powerful tool in spreading this awareness and building a community around the world.
For our Instagram roundup, we selected five women who are taking this rich legacy, and expanding it beyond our wildest dreams. Keep reading to find five Instagram accounts you need to be following.
Bio: "Soul Model"
Favorite Caption: "Black joy is resistance."
HYPEBAE Pick: Ebonee Davis is creating the world she wants to live using both photos and words. Shortly after deciding to wear her natural hair for a Calvin Klein campaign, Davis became a beacon for girls everywhere to embrace their own features. When she is not slaying an editorial shoot or walking a runway, Ebonee uses her platform to educate her followers on human and women's rights. Her range is admirable. She can go from giving a TED talk to owning a red carpet, all while promoting a message of self love and equality.
Favorite Caption: "Women are the gatekeepers."
HYPEBAE Pick: Kai Avent-deLeon is a forward-thinking woman. Four years ago the New York native established Sincerely Tommy, a minimalist womenswear store that focuses on new and emerging talent in fashion and art. The shop is located in the Bedford-Stuyvesant neighborhood in Brooklyn – an area that was previously ignored by retailers because of its stereotyped residents. Now the booming hub is the home to Sincerely Tommy's in-house fashion line and snack counter, St. Coffee. As a young entrepreneur and fashion curator, Avent-deLeon's feed is a mix of life, inspiration and gems that all young women can learn from.
Favorite Caption: "Jorgen Von Strangle but make it fash!0N… week."
HYPEBAE Pick: Cosplay began as an outlet for Kiera Please and transformed into an eye-opening passion. In an effort to escape the realities of life, Kiera began to delve into the world of character recreations and costuming —an arena that lacks diversity on several levels. Using her Tumblr and Instagram pages she shared her looks and began to cultivate a community of people who share a love of cartoons, anime and all things like it. Her #28DaysofCosplay initiative encourages her followers to participate and try out cosplay for themselves. Those looking to learn more about her background should check out her first-ever recorded podcast interview.
Favorite Caption: "online."
HYPEBAE Pick: Shavone Charles is a mover and shaker in every sense of the words. After graduating from college, she sharpened her skills at a variety of internships until she landed a public relations position at Twitter as the first black hire on the team. Since then, she spearheaded creating a resource group for African American employees called Blackbird. She now leads Instagram's music and youth communications in Los Angeles, connecting with creative worldwide. Who better to follow than Charles who hits all of the industry's hottest event?
Bio: "We don't integrate, we recreate #WeTooAreAmerica."
Favorite Caption: "To be a Black girl."
HYPEBAE Pick: It's hard to believe that actress Yara Shahidi is only 18 years old. Shahidi landed her first major television role in 2014, playing Zoey Johnson on the hit family sitcom Black-ish. Following its four successful seasons Shahidi was tapped to lead her own spinoff Grown-ish, which she decided to pursue in lieu of attending Harvard University – where she postponed her attendance. Shahidi is also an outspoken advocate for representation in Hollywood. Her Instagram is an all-around good time where she posts behind-the-scenes photos with her co-star Luka Sabbat and other industry insiders.
---
Share this article